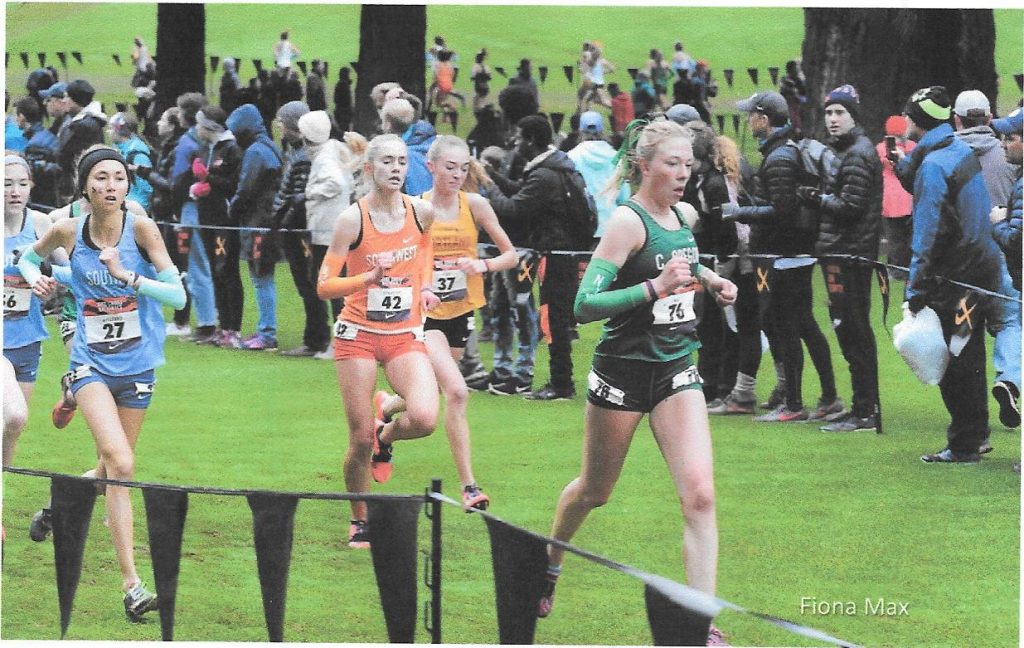 There hasn't ben a lot from Jim McLatchie at Summit recently but put that down to the internet. So a catch-up: First of all the team has won the State Championships for the 12th consecutive year. Not too bad at all. TGhere is an excellent article about it at
http://www.osaa.org/today/article/1254/view?title=Girls+cross+country%3A+Max+leads+Summit%27s+6A+domination
At the end of November, there were six inches of snow in Bend, Oregon and outdoor training was not possible, so Jim and Carol had them working just as hard – but indoors on treadmills. The Nationals, which are next up, are in Portland and the girls, parents, coaching staff are all working to get a big group of supporters through to them. They really should do well – certainly they have the support – from this side of the Atlantic too! C'mon the girls!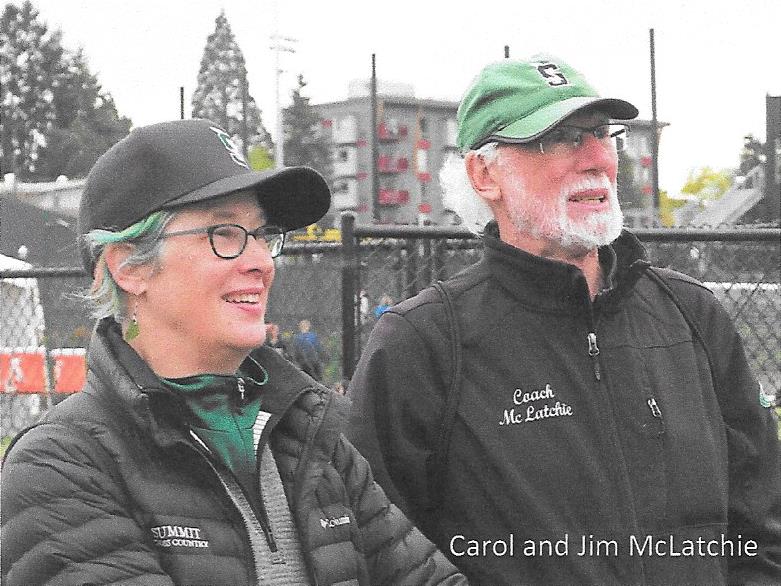 We now have a profile up of Cambuslang Harriers' Team Manager through almost all of their triumphs from 1980 right through to 2019. The man is Dave Cooney and he has also held the post of President for that period with only a six year gap. You can find his profile by clicking on his name.
Walter Ross is remembered for the wonderful 'Scots Athlete' magazine. He followed it up with the short lived 'The International Athlete' magazine and, having borrowed the bound volume of the first 12 issues from Danny and Molly Wilmoth, the covers are reproduced here. Full magazines might well be added as the days go by. He was some man, Walter!
The picture is of the man who might well be the best athlete that Bonhill and the Vale of Leven has ever produced. An excellent article by Alex Wilson on the gentleman can be found at this link.
Now a selective quote from the April 1949 issue of "The Scots Athlete" about the cross-country championships at Ayr race course that year: "One of the talking points was the gruelling nature of the conditions – acccording to some, the worst in 30 years … there must have been few occasions when competitors finished with so much wear and tear with some bleeding profusely from barbed wire entanglement ….. perhaps if it is impossible to get permission to have barbed wire fences cut they could be liberally covered with sacking …. the stream encountered mid way round each lap ruined the chances of many … swollen and in spate and with both banks a sea of mud from which no take off could be had this natural hazard meant immersion each time." If any of your team mates complains about the conditions this season, just point them to that race: it's at
http://salroadrunningandcrosscountrymedalists.co.uk/Archive/The%20Scots%20Athlete%20Volumes/Volume%203/SA%20Vol%203,12.pdf
There is a new page on site now just dealing with the articles on Clydesdale Harriers which were starting to pile up. It can be found at this link with new (to this site) profiles of Dougie Gemmell (above) and Ian Donald, and will be added to as the days go on.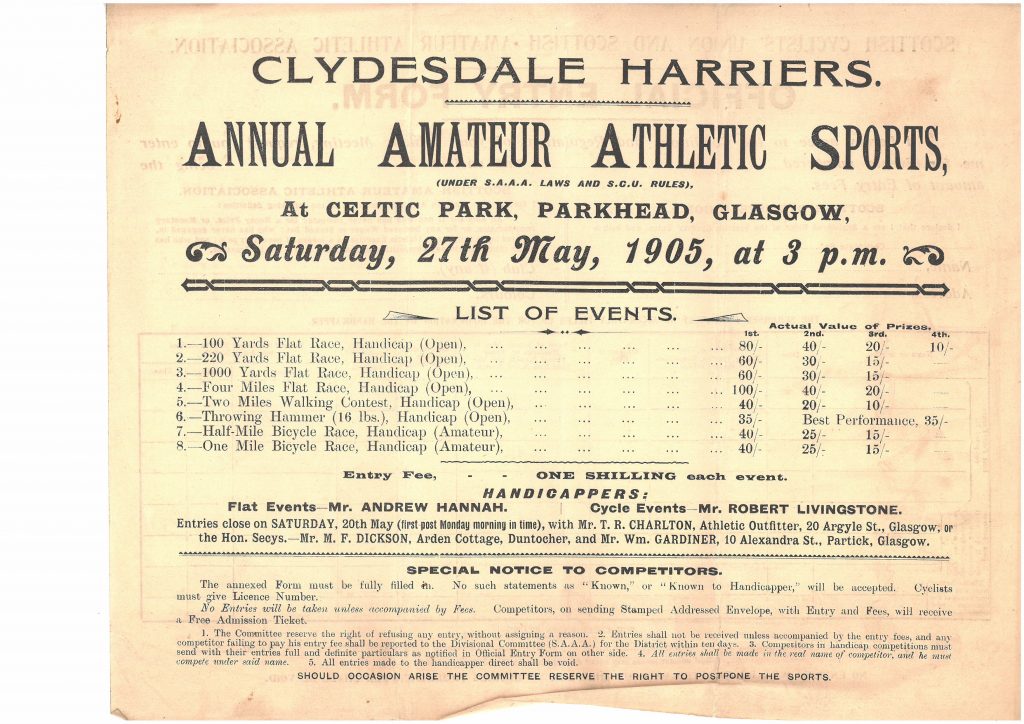 We now have the flyers/posters for some of the early Clydesdale Harriers meetings on site – they are here
There are also several additions to the meeting programmes on site:
Robert McKinstray was probably Scotland's first ever proper middle distance track runner. With a wide range of distances he was probably really a miler: judge for yourself and read it here

[ The Coaches ] [ Great Club Men ] [ The Officials ] [ The Runners ] [ The Universe Is Mine ] [ Doug Gillon ] [ Sandy Sutherland ] [ Alex Wilson's Galleries ] [ History ] [ Cross Country ] [Track and Field ] [ Track and Field: The Sports Meetings ] [ The Games ] [ British Empire Games ] [ QPFC Sports ] [ Football and Athletics ] [ Sports Miscellany ] [Aberdeen Athletics ] [Tony McCall's Pictures] [ Distance Running History: An Overview ]