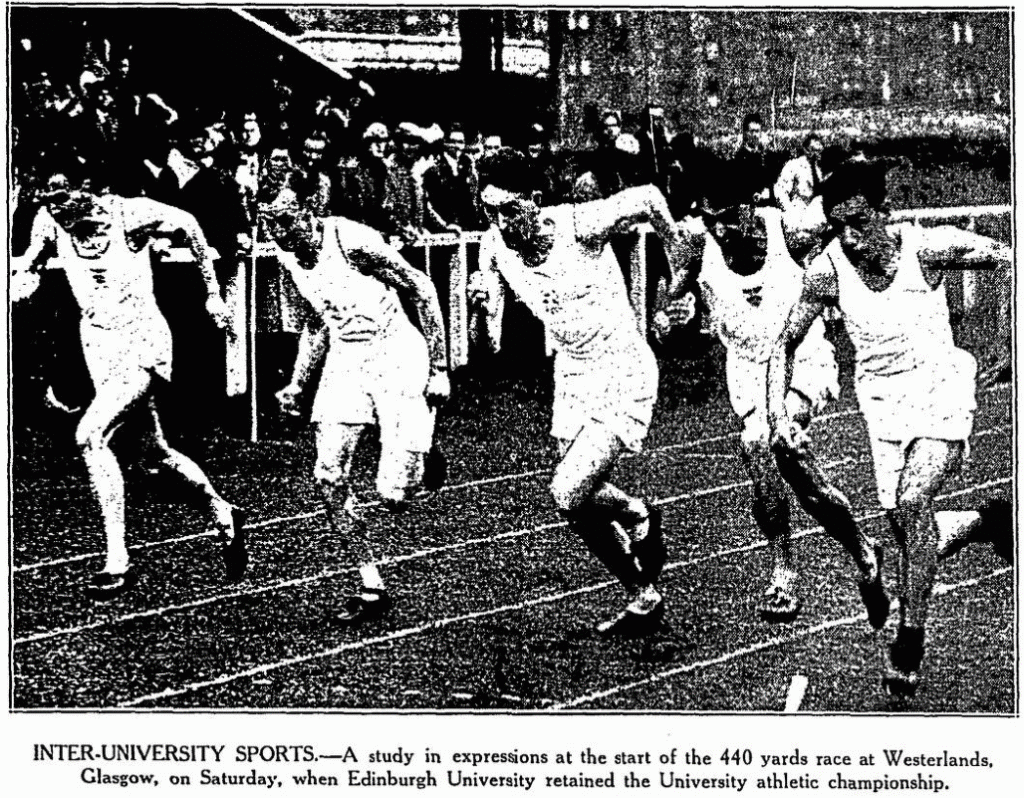 Scottish Universities athletics for 1936 are now available with some interesting photographs, mainly from the Courier. Women's athletics really took off in the 1930's and there are several photographs of the women in action plus results. Inter-Varsity Competition result is on the caption of the above picture.
We now have the Scotland v Ireland Internationals up to 1913 on site at this link. Spoiler: Scotland won both.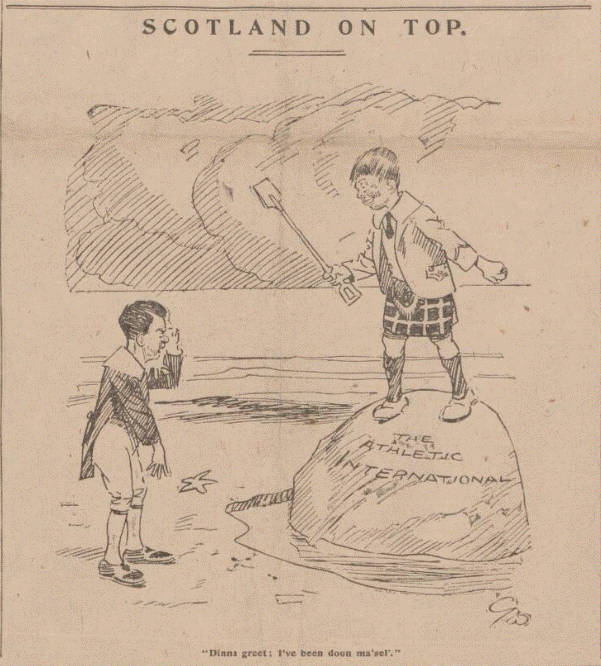 The first ever Scottish track and field international was against Ireland in 1895. Eleven events, match to be decided on number of events won by each side. We now have all matches between 1895 and 1913, when they ceased because of the War and were replaced by the Triangular with England, up at this link. .
[ The Coaches ] [ Great Club Men ] [ The Officials ] [ The Runners ][Alex Wilson's Historical Profiles ] [ Alex Wilson's Galleries ] [ Hamish Telfer's History of Early Scottish Harrier Clubs ] [Before 1885 ] [Clubs Before 1900 ] [University Athletics 1930 – 1934] [Aberdeen Athletics
[ Doug Gillon ] [ Sandy Sutherland ] [ Bill Melville ] [ The Press ]
[ The Universe Is Mine ] [ Races & Training ] [ Scottish Veteran Harriers Newsletter ] [ Sports Miscellany ]
[ History ] [ Cross Country ][ Distance Running History: An Overview ] [Track and Field ][ Scoto-Irish Internationals ] [ Track and Field: The Sports Meetings ] [WW1]
[ The Games ] [ British Empire Games ] [ QPFC Sports ] [ Football and Athletics ] ] [Tony McCall's Pictures] [ Clydesdale Harriers ] [Ayrshire Harrier Clubs Association ]