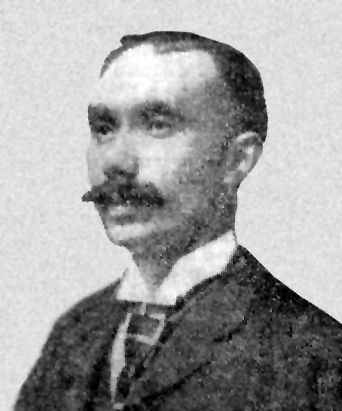 A Scottish club secretary who went to East Africa as an accountant and was killed by the Masai, but is said to have killed over 100 of them, at the end of the 19th century. In two parts, the first dealing with his wonderful career in athletics in Scotland, the second dealing with the Kedong Massacre. If you just want the massacre, go straight to the second part! It's at this link.


We have started a series looking at the 'Scottish Referee' which was published between 1888 and 1914. An excellent sporting weekly – could do with one nowadays – and so far we have an introductory page plus two pages of drawings from their 'Portrait Gallery'. There will be additions every week for a wee while but for now get the front page with links to the other two at this link.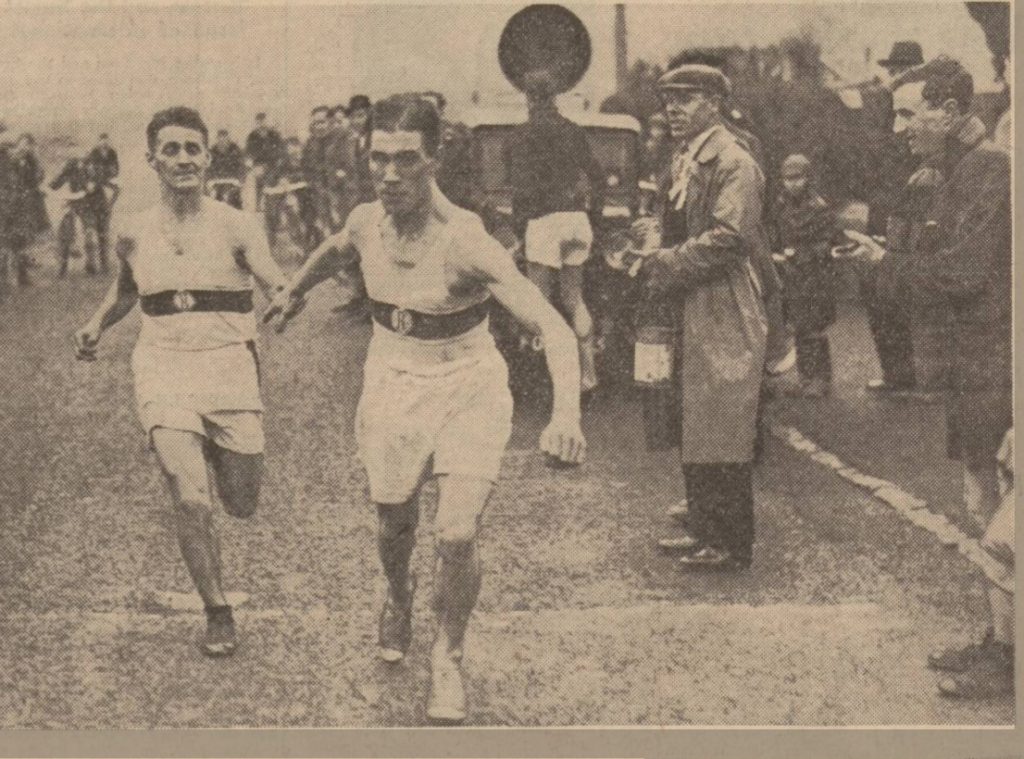 Most endurance relays are four man races – McAndrew, Kingsway, County, District and National – with the now defunct Edinburgh to Glasgow being over eight stages. There has been a six stage relay from 1979 but before that there had been a six stage road relay that had started in 1934 (E-G was from 1930) and lasted until the war started. It was from Perth to Kirkcaldy and was supported by clubs from all over Scotland with Bellahouston Harriers winning it four times. Read about it by clicking on the race name.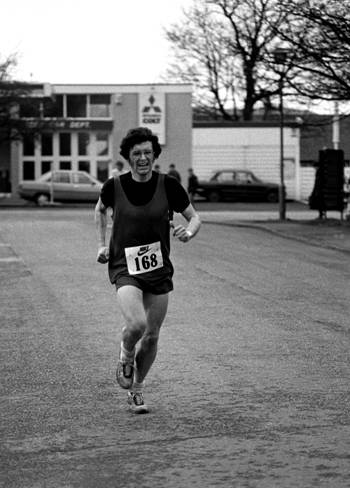 There was an email recently saying that the profile of Robin Thomas was a really good one and maybe we should draw attention to it again. If you would like to see the story of this remarkable man's contribution to Scottish athletics, read it here.
There is a profile of Dundee Hawkhill Harrier Mildred Storrar, multi champion on both country and track with a selection for the 1934 Empire Games to her name. You can read about it here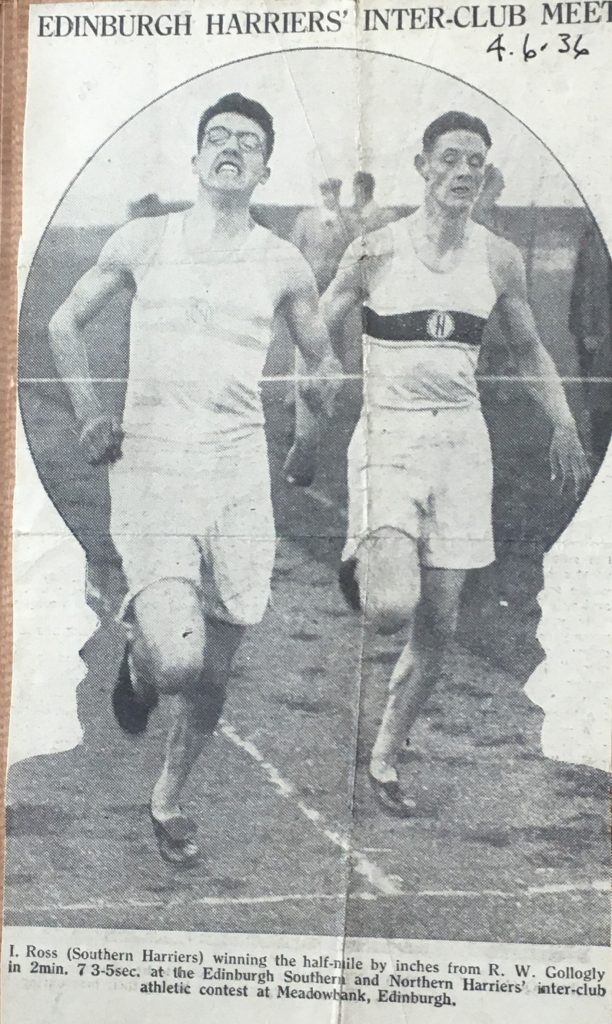 Pictured above is one of Scotland's best clubmen – also a very good administrator and official. It's part of a profile in pictures by Colin Youngson of Ian Ross of Edinburgh Southern Harriers. Read it here .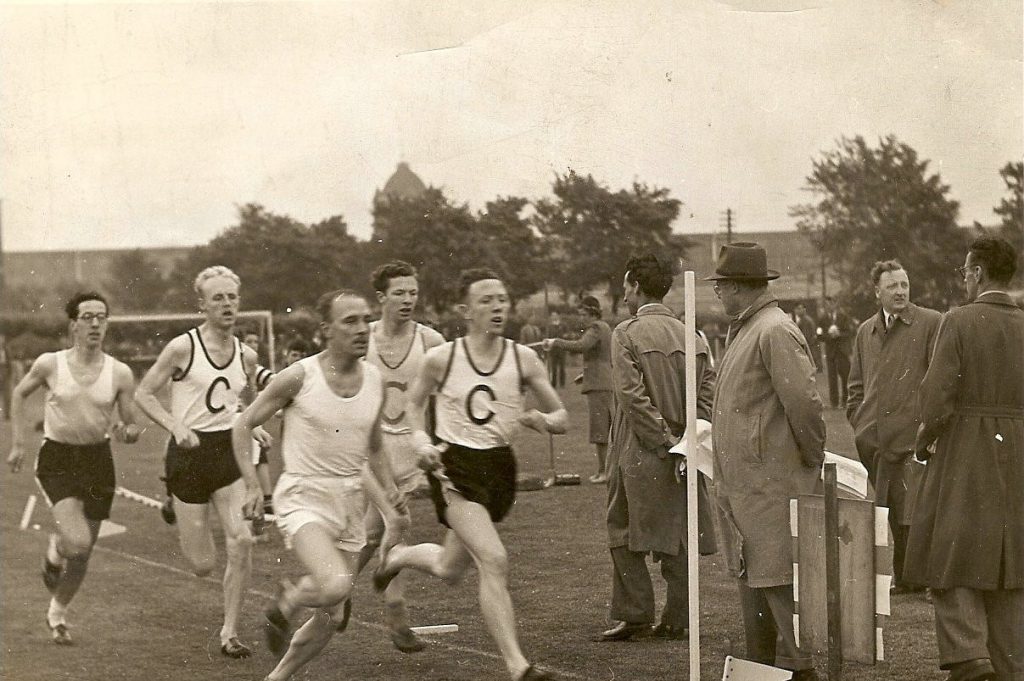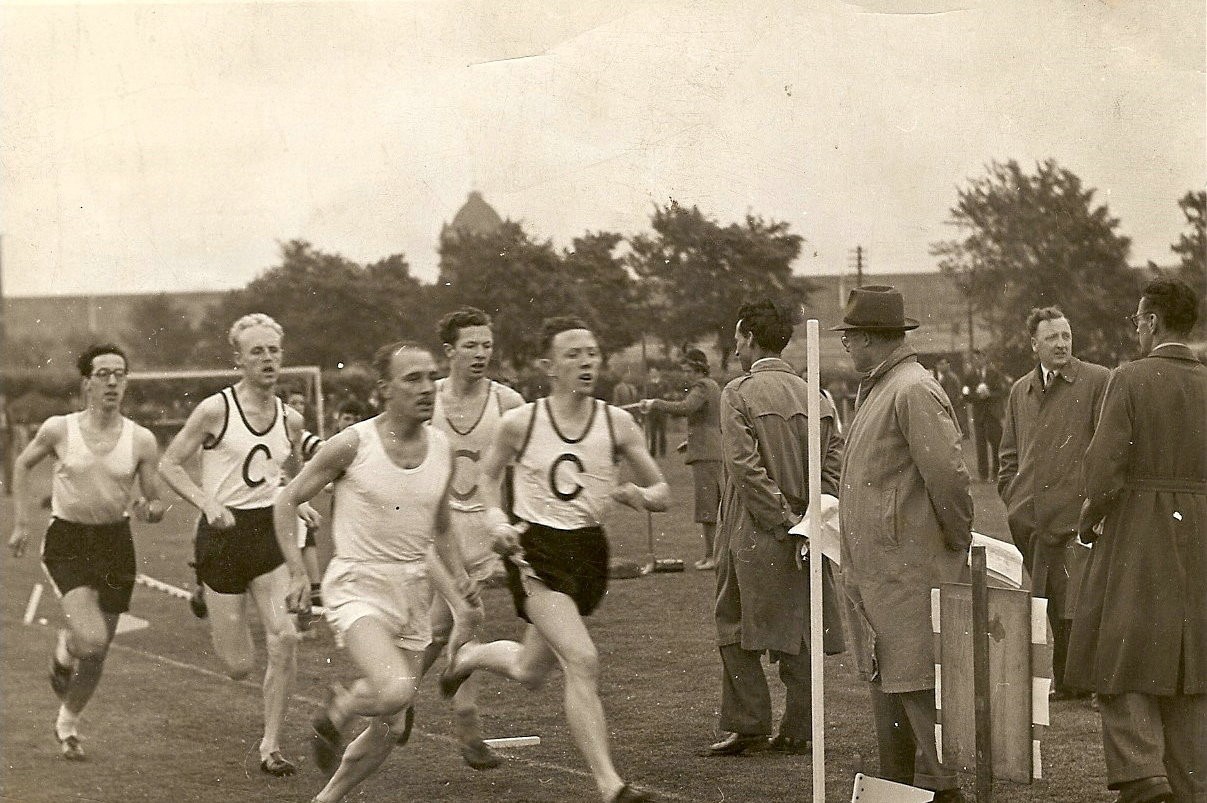 From the beginning of the last century there were enlightened firms which had a high regard for their workforce and did as much as they could to cater for them and the community in which they found themselves. Big companies like Babcock & Wilcox, Dirrans and Singer held annual sports as part of a bigger effort that included football and cricket teams, etc. We have a short profile of the Singer Sports Gala which took place in Clydebank from 1915 and was originally a confined meeting.
We now have a short profile of Tom Vallance's athletics career – you really should look at his exploits in 1881 and think how well you'd cope yourself! Just click on his name.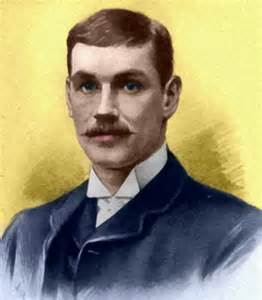 There have been quite a few hits on the page here about Dunky Wright – the Clydesdale Years. This contains the story of his taking and trying to keep the club's Dunbartonshire Cup – read it here – it's a nice story which is partly recounted in'W"hatever the Weather'. After a fair bit of detective work it was retrieved and following a conversation about it this morning we have put up more of the correspondence between Dunky, Tom Millar (club secretary) George Dallas and various others. It includes Dunky's humorous letter saying where it was and how to get it. Well worth a wee look – at this link.
We have another two articles by Hamish Telfer now on site – these are of William Miller Carment, very good athlete and later President of the SAAA, and William Mabson Gabriel – both of Edinburgh Harriers.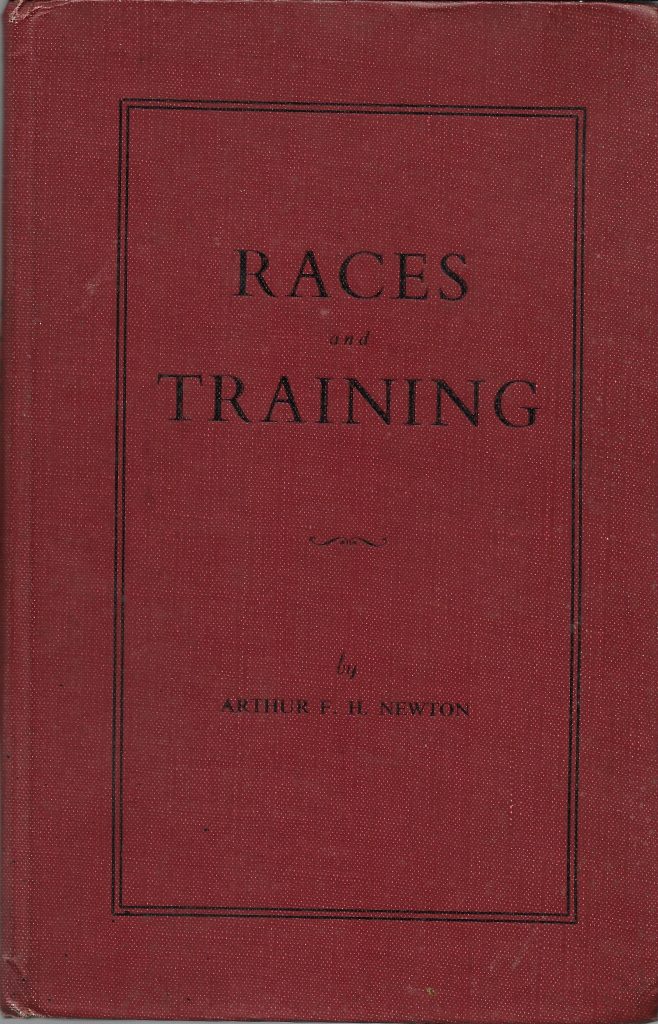 The latest addition to the classic books selection in Arthur Newton's Races and Training. A superb ultra long distance runner, he has split the book into two sections: the first covers his career as a runner and the second half is all about his theories of training and racing with sections on diet, tactics, the marathon, the cult of speed and much more. Alex Wilson has scanned it in and we have it on site now. Click on the link.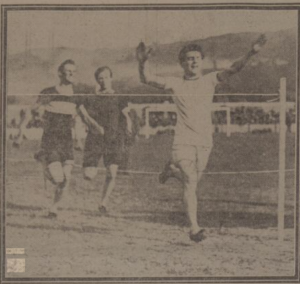 J McFadden of St Peters AAC winning the sprint at Morton Sports. The story of the St Peters Club and its maervellous 'Scottish champion club' sports can be found by clicking on the link.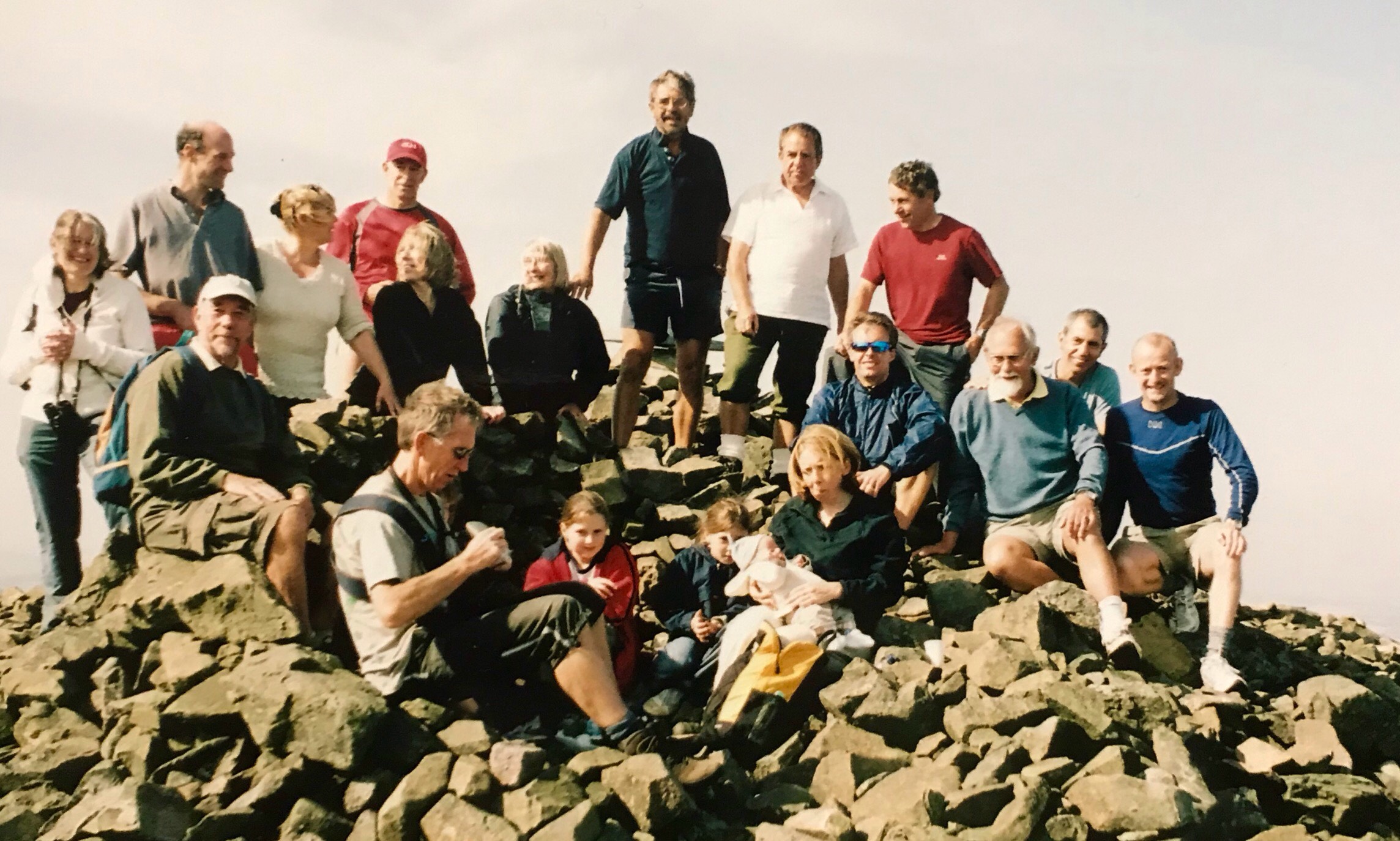 Henry, third left in the cap, on Lammerlaw.
One of the best known clubmen in Scottish athletics is Henry Muchamore – a respected runner he was one of the key founder members of the Haddington East Lothian Pacemakers in 1983 – a club that did very well in the 80's and 90's producing international runners, and raising over £100,000 for charity. He has written an account of his life in athletics which covers all the major Games and athletics events. You can see it at this link. He has also written about his experience of coaching – find it here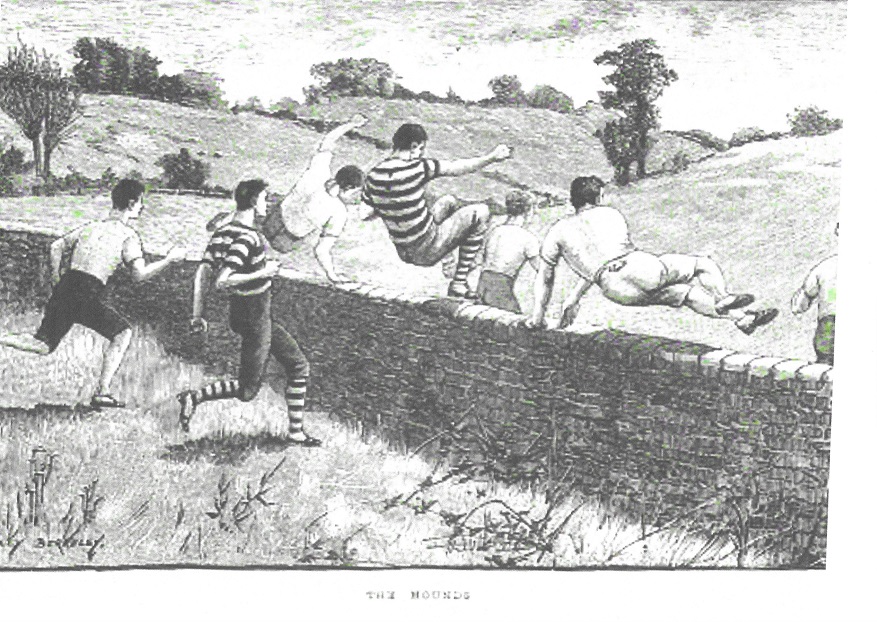 A real work of historical importance for Scottish athletics historians by Hamish Telfer is now up on site. The result of much research over a long period of times done meticulously covers the formation of clubs in Scottish athletics up to the year 1900. It includes all amateur clubs, university and school clubs, other sports clubs with harrier sections and everything else that was formed in the period up to the end of the 19th century. Over 200 clubs are listed with lots of interesting detail added. Hamish is looking for comments, additions and any possible additions to the list and his contact details are on the page in question. Go to
Even numbers are often targets for runners at a personal level but there are some which are targets at a national or international level. We all know about the efforts to be the first Scot under 4 for the mile – names like Everett, Barrow, McLatchie, Stark, etc were all among the names in the frame but it turned out to be an Anglo-Scot called Beresford who broke the record. The story of the race to be first under 2 minutes for 880 yards was just as intense and just as interesting. The race pictured above was one step on the way. Read about it in Alex Wilson's latest article – the race for Sub 2.
[ The Coaches ] [ Great Club Men ] [ The Officials ] [ The Runners ][Alex Wilson's Historical Profiles ] [ Alex Wilson's Galleries ] [ Hamish Telfer's History of Early Scottish Harrier Clubs ] [Before 1885 ] [Clubs Before 1900 ] [ Doug Gillon ] [ Sandy Sutherland ] [ Bill Melville ] [ The Press ] [ The Universe Is Mine ] [ Races & Training ] [ Scottish Veteran Harriers Newsletter ] [ History ] [ Cross Country ] [Track and Field ] [ Track and Field: The Sports Meetings ] [WW1] [ The Games ] [ British Empire Games ] [ QPFC Sports ] [ Football and Athletics ] [ Sports Miscellany ] [Aberdeen Athletics ] [Tony McCall's Pictures] [ Distance Running History: An Overview ] [ Clydesdale Harriers ]