Coach McLatchie is at it again! He took 34 young runners to the North West Classic Cross-Country races and ended up with 30 personal bests. Get all the results at https://www.athletic.net/CrossCountry/meet/143995/results
They had no athletes at the lower age ranges but winners, placers and good team results for most of the older ones.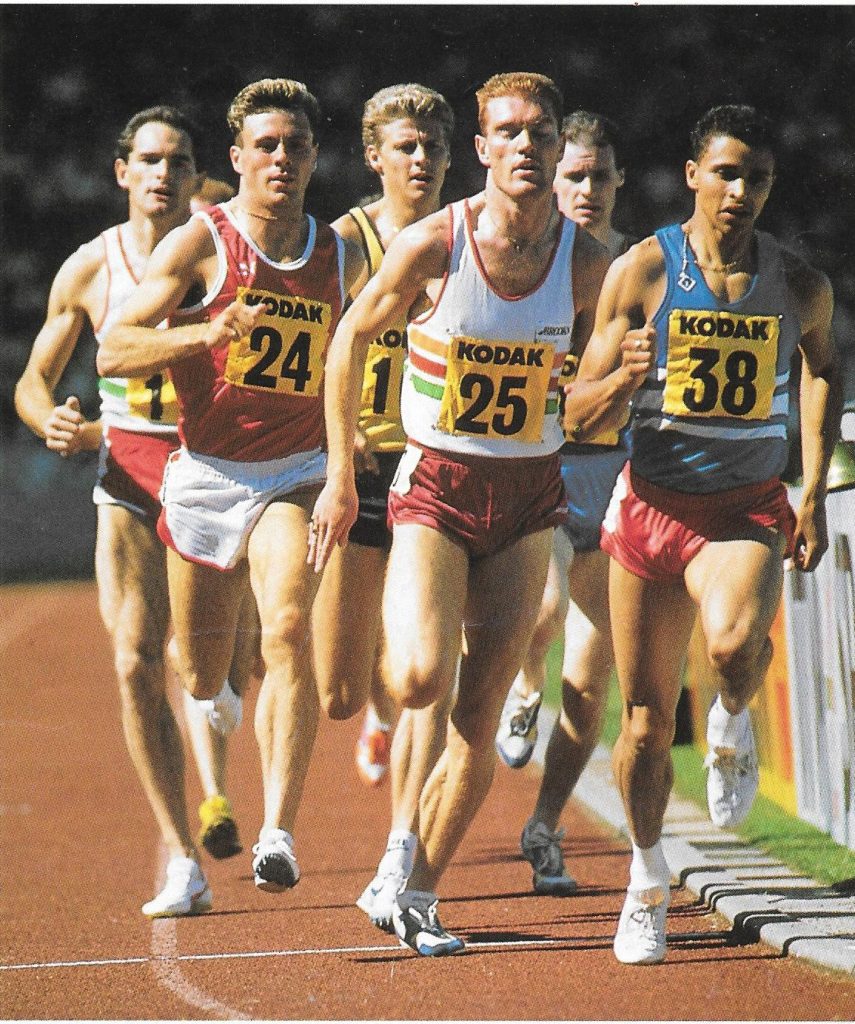 The latest coach to be profiled is Tommy Boyle. It will be done in four bits with the first two being on site now. Part One deals with his background growing up in Newarthill as one of a big family and Part Two with his years as a coach in Bellshill YMCA working with Roy Baillie and others. I learned a lot from it, I strongly recommend a visit to this page.
Summit continue to progress. Their Junior Varsity teams in particular – although not exclusively – are in great shape just now. Jesuit College is one of the top five in the country and at the last meeting (Ash Creek Cross-Country Festival) on 8th September, Summit girls defeated the Jesuit team while the Summit boys' team was second. Get the results here
Alstair Lawson was kind enough to give me a bundle of SVHC Magazine published by Walter Ross in 1988 and 1989. The issue of March 1989 is reproduced here in full although they will all go to Colin Youngson, current editor of the Veterans magazine, to use as he sees fit.
[ The Coaches ] [ Great Club Men ] [ The Officials ] [ The Runners ] [ The Universe Is Mine ] [ Doug Gillon ] [ Sandy Sutherland ] [ Alex Wilson's Galleries ] [ History ] [ Cross Country ] [Track and Field ] [ The Games ] [ British Empire Games ] [ QPFC Sports ] [ Football and Athletics ] [ Sports Miscellany ] [Aberdeen Athletics ] [ Distance Running History: An Overview ]