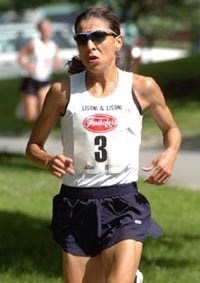 Marathon training, and some of the schedules used by top class American marathon runners, men and women, as prescribed by Jim McLatche in Texas in the 1980's are now on site. Very interesting they are too for anyone interested in the event or maybe especially those who were running marathon in the late 1980's. See it here .
It wasn't only football that encouraged athletics in the early days – the cricket clubs did so too. Cricket was a major sport in the country in the 19th century and several cricket clubs had their own sports meetings. We now have the first of a series of articles on the contribution made by the sport: the West of Scotland CC at Hamilton Crescent held their sports every April and we now have them for the period from 1870 – 1880 on site. They went back before 1870 and for the period up to 1880 go here. and for 1880 -89 go to this link.
The latest of Jim McLatchie's running training articles is now on site and deals with how he trained the milers and steeplechasers when he was coaching in Texas. If you have read the story of Jim as a coach, then you'll have the names of his Olympic athletes. Read this one here .
There is a new page on site now just dealing with the articles on Clydesdale Harriers which were starting to pile up. It can be found at this link with new (to this site) profiles of Dougie Gemmell (above) and Ian Donald, and will be added to as the days go on.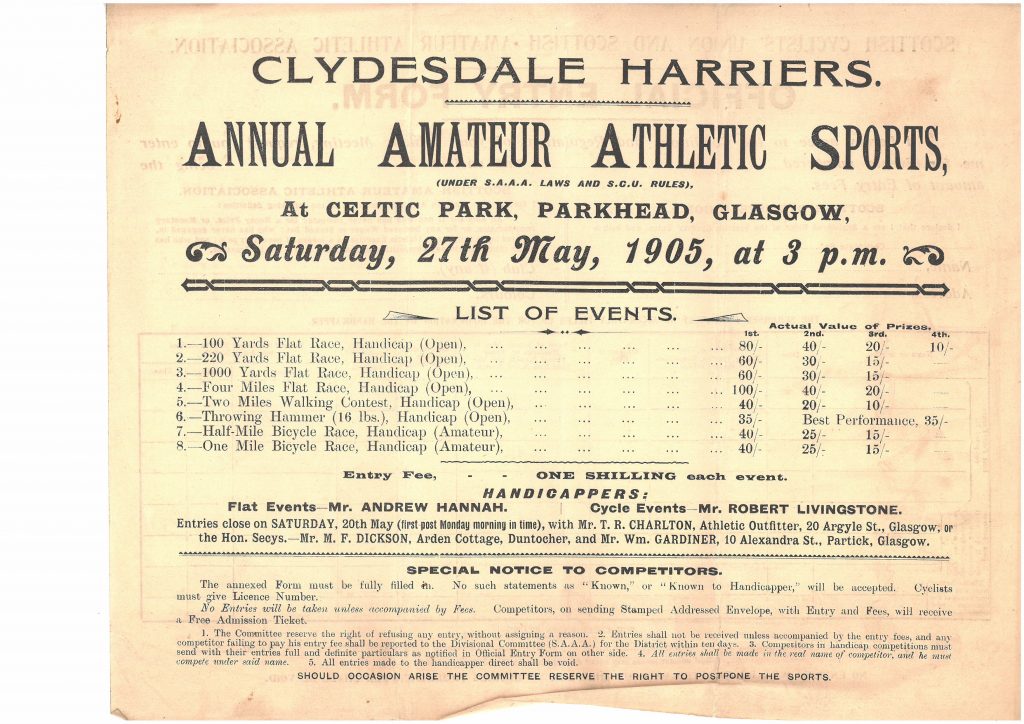 We now have the flyers/posters for some of the early Clydesdale Harriers meetings on site – they are here
There are also several additions to the meeting programmes on site:
Robert McKinstray was probably Scotland's first ever proper middle distance track runner. With a wide range of distances he was probably really a miler: judge for yourself and read it here

[ The Coaches ] [ Great Club Men ] [ The Officials ] [ The Runners ] [ The Universe Is Mine ] [ Doug Gillon ] [ Sandy Sutherland ] [ Alex Wilson's Galleries ] [ History ] [ Cross Country ] [Track and Field ] [ Track and Field: The Sports Meetings ] [ The Games ] [ British Empire Games ] [ QPFC Sports ] [ Football and Athletics ] [ Sports Miscellany ] [Aberdeen Athletics ] [ Distance Running History: An Overview ]