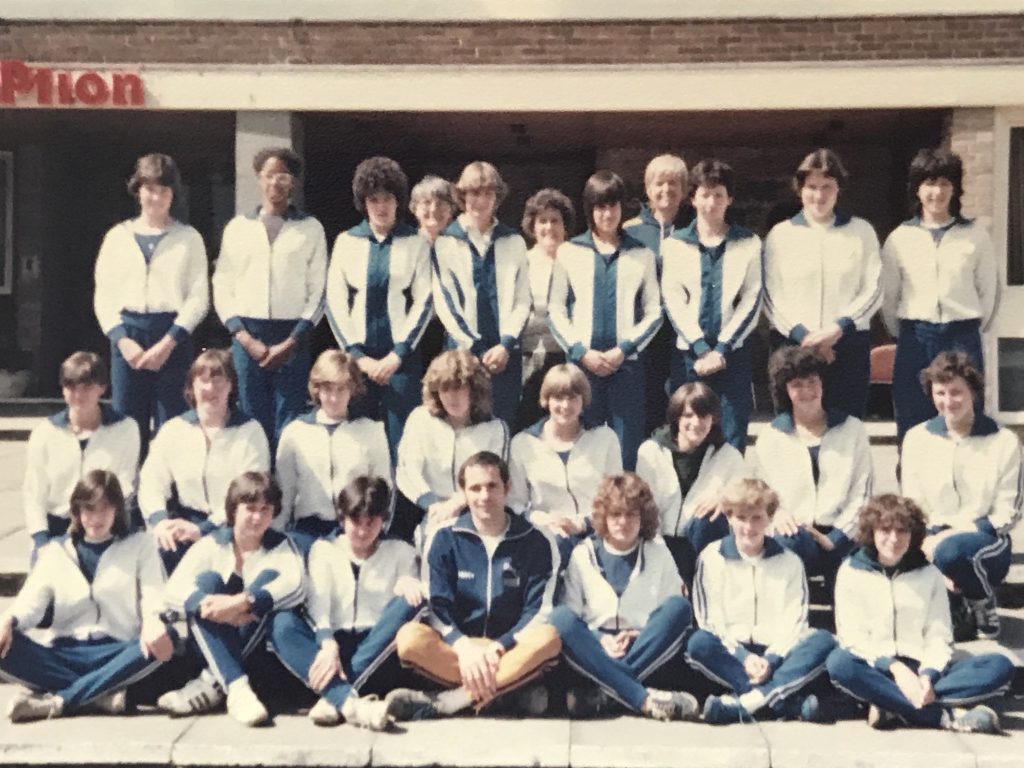 Front and centre with this Scottish team from the 1980's is Mastercoach Iain Robertson. He worked with many top class international athletes such as SandraWhittaker, Angela Bridgeman and Val Smith. His profile was done several years ago but we caught up with the man himself recently and he has given us a lot of new information and we now have two more pages on him which you will find at this link and at this one too. He even tells up of the football manager who influenced him early in his career!

There's a fine picture of a good old fashioned cross-country race! One man's lost a shoe, another is flat on his face – in the mud, the runners are splattered with that same mud and that's a serious fence to be cleared as well. – The latest article from Hamish Telfer on athletics in Scotland before 1885 is at this link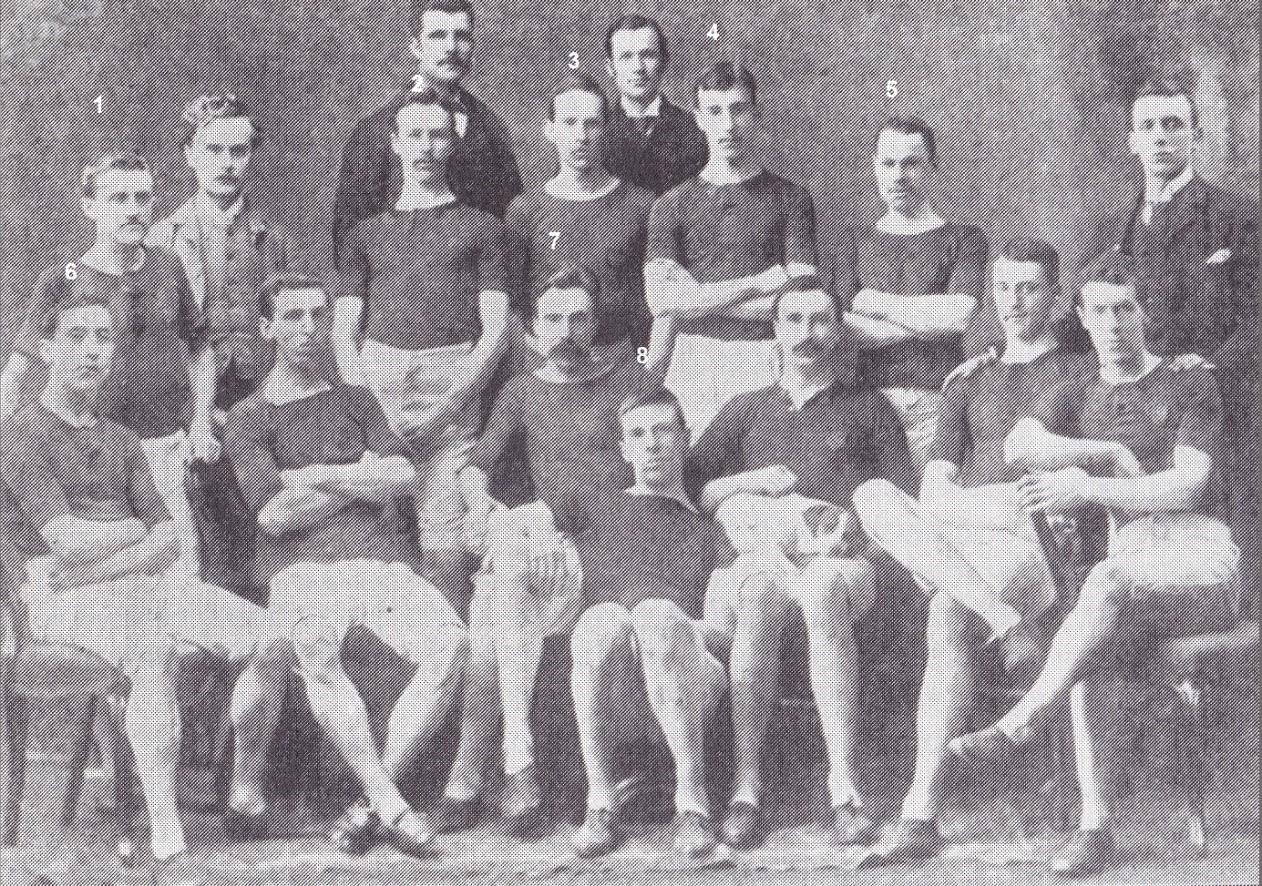 We have another excellent article by Alex Wilson this week: This time the subject is Peter Addison – loved by the crowds and fellow competitors he was never a candidate for Olympic or major domestic championship honours but a good, hard working athlete who helped establish two different Edinburgh Harrier clubs. Click on his name above for the link to his page.
Alex's other two meticulously researched articles on important figures in the evolution of Scottish distance runningof are
Willie Roberston – a hero, a villain and a reinstated amateur international. Read his story here .
Jack Paterson – a first class middle and long distance runner at the start of the last century, his profile is at this link .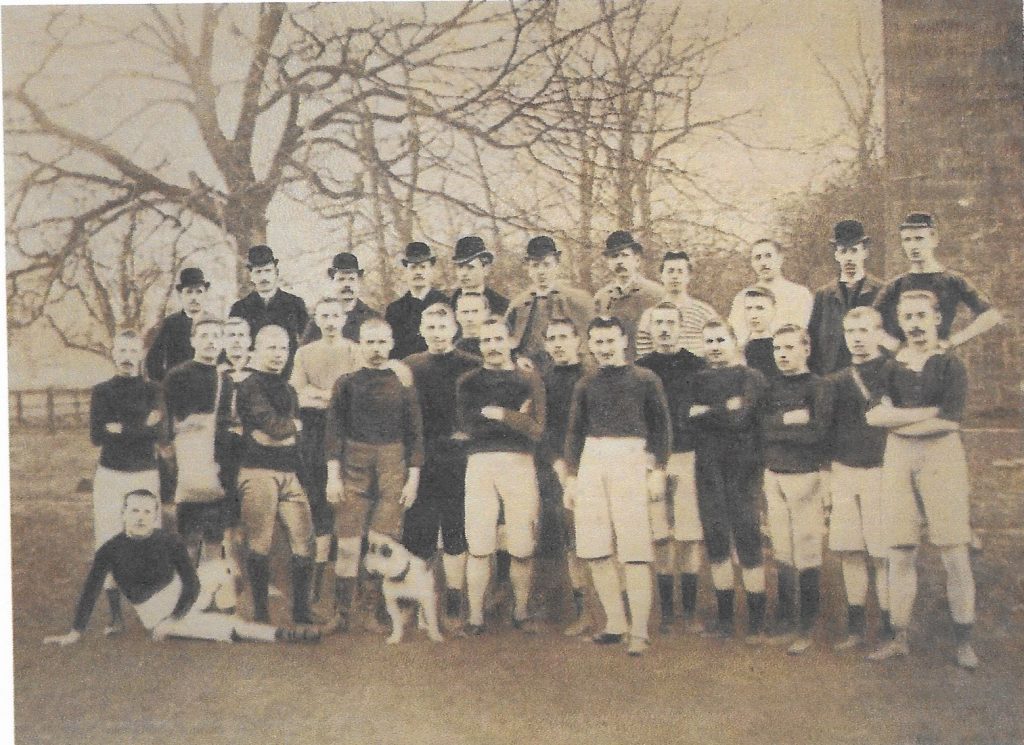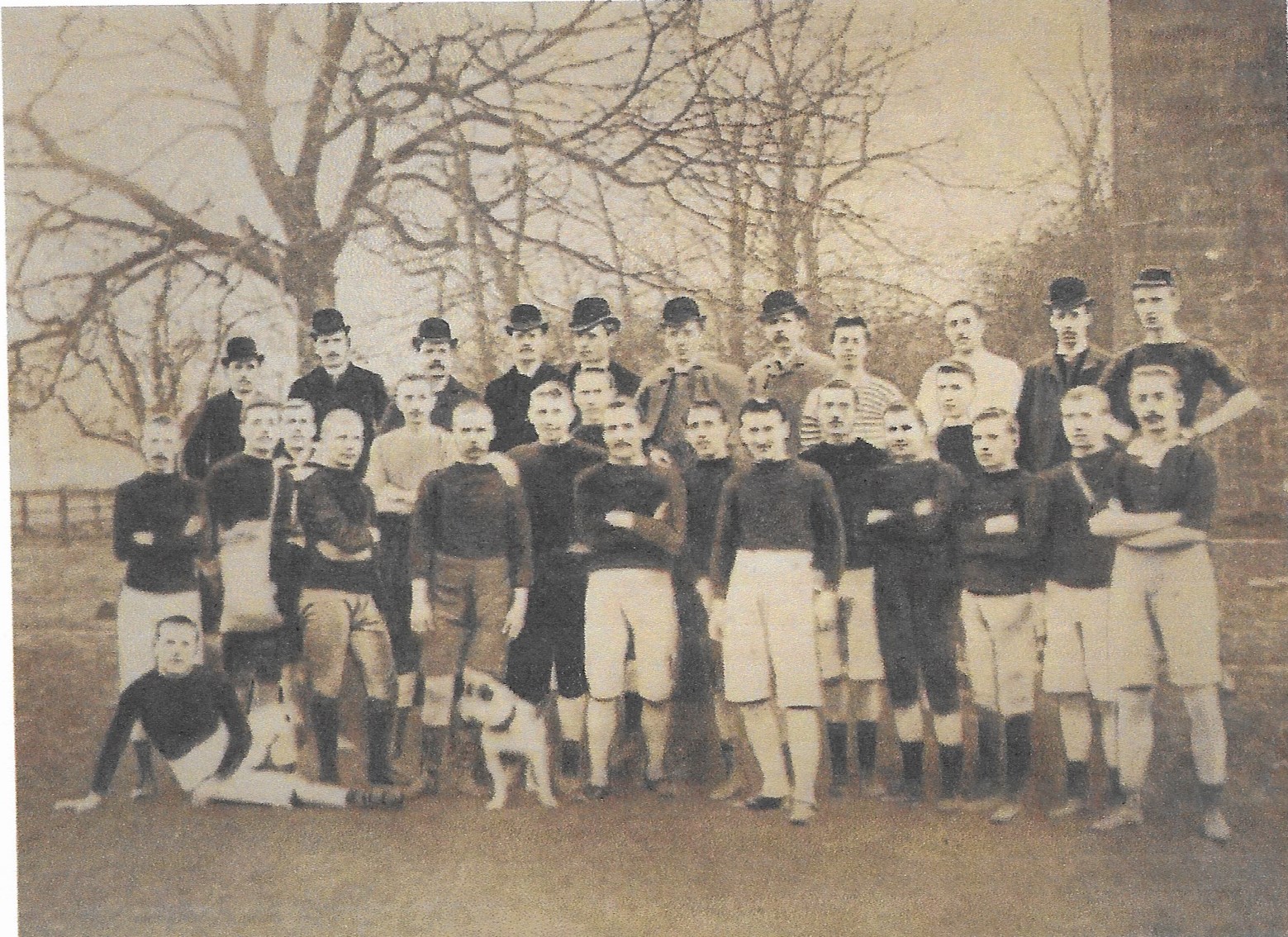 The photograph above is the first known picture of a Scottish Harrier club – it is not Clydesdale, nor is it Edinburgh – so who was it and when was it? Hamish Telfer has written an interesting article on the first Harrier clubs in Scotland with several good pictures. He is looking for a response so you can email him direct or go via the usual address here. Read the article at this link .
All Alex 's historical profiles, and other profiles to which he has contributed mightily plus four pages of his photograph sare here

Westmarch, Paisley, St Mirren's second ground is shown in the photograph above. There is some coverage of their sports between 1881 and 1887 now on site, ie up to the sprints duel between a Queen's Parker and a Clydesdale Harrier, the first challenge match in Scotland according to the pre-race publicity. See it here
Walter Ross is remembered for the wonderful 'Scots Athlete' magazine. He followed it up with the short lived 'The International Athlete' magazine and, having borrowed the bound volume of the first 12 issues from Danny and Molly Wilmoth, the covers are reproduced here. Full magazines might well be added as the days go by. He was some man, Walter!
There are some Clydesdale Harriers programmes also on site –
[ The Coaches ] [ Great Club Men ] [ The Officials ] [ The Runners ] [ The Universe Is Mine ] [ Scottish Veteran Harriers Newsletter ] [ Doug Gillon ] [ Sandy Sutherland ] [ Bill Melville ] [ The Press ] [Alex Wilson's Historical Profiles ] [ Alex Wilson's Galleries ] [ History ] [ Cross Country ] [Track and Field ] [ Track and Field: The Sports Meetings ] [WW1] [ The Games ] [ British Empire Games ] [ QPFC Sports ] [ Football and Athletics ] [ Sports Miscellany ] [Aberdeen Athletics ] [Tony McCall's Pictures] [ Distance Running History: An Overview ] [ Clydesdale Harriers ]