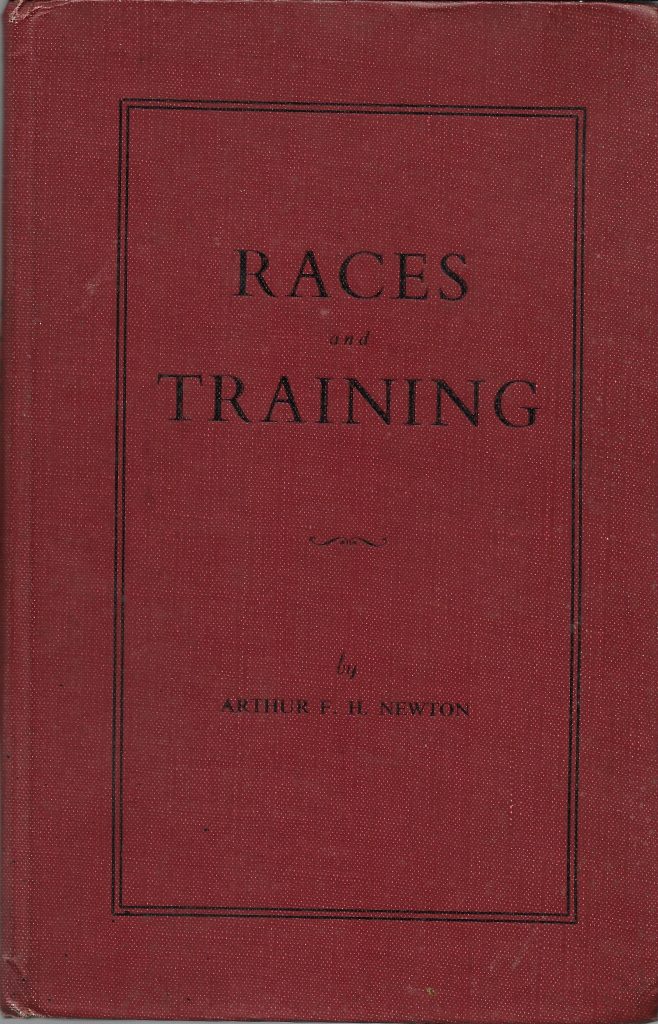 The latest addition to the classic books selection in Arthur Newton's Races and Training. A superb ultra long distance runner, he has split the book into two sections: the first covers his career as a runner and the second half is all about his theories of training and racing with sections on diet, tactics, the marathon, the cult of speed and much more. Alex Wilson has scanned it in and we have it on site now. Click on the link.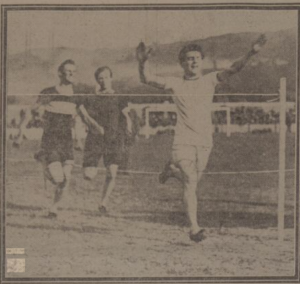 J McFadden of St Peters AAC winning the sprint at Morton Sports. The story of the St Peters Club and its maervellous 'Scottish champion club' sports can be found by clicking on the link.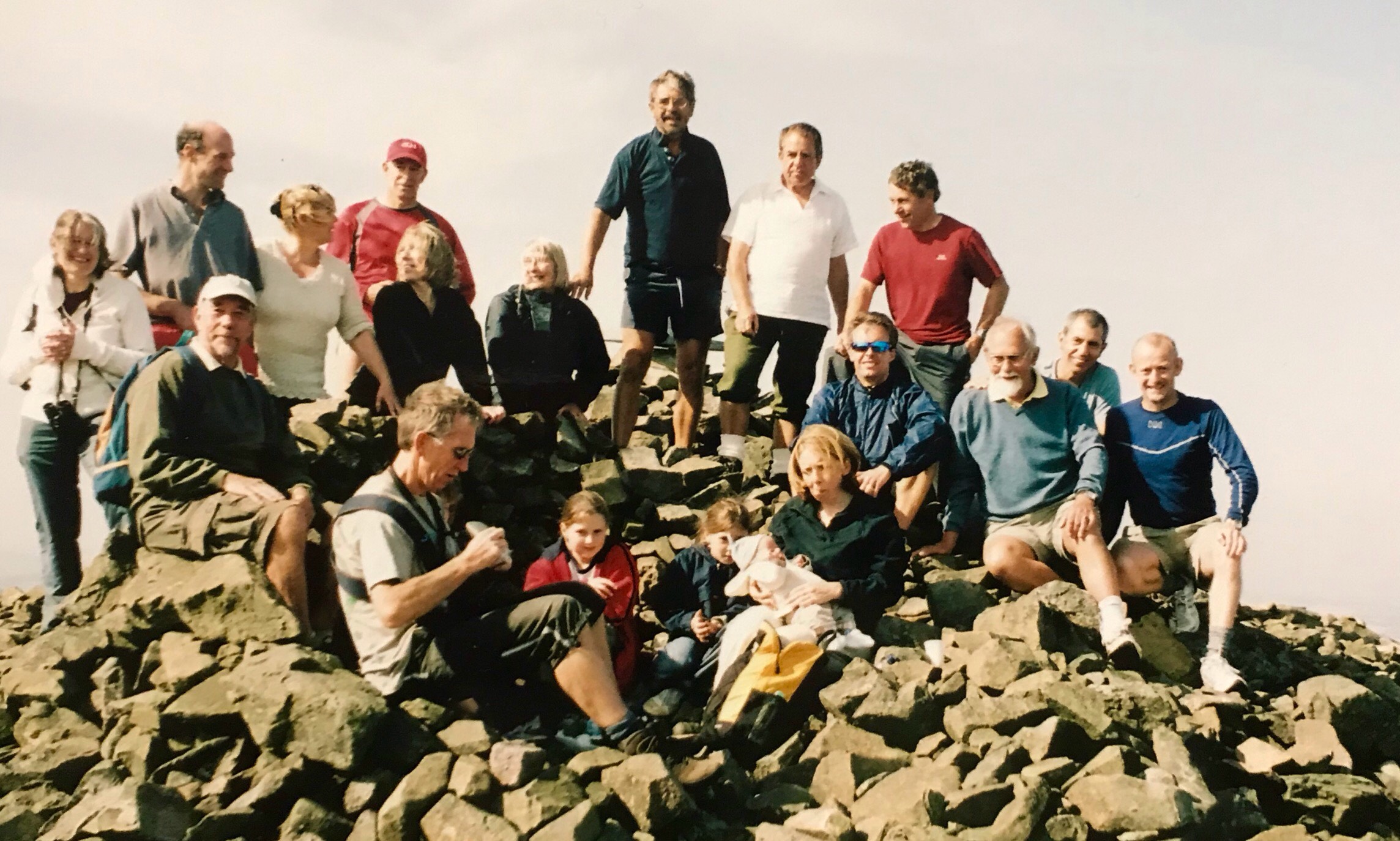 Henry, third left in the cap, on Lammerlaw.
One of the best known clubmen in Scottish athletics is Henry Muchamore – a respected runner he was one of the key founder members of the Haddington East Lothian Pacemakers in 1983 – a club that did very well in the 80's and 90's producing international runners, and raising over £100,000 for charity. He has written an account of his life in athletics which covers all the major Games and athletics events. You can see it at this link. He has also written about his experience of coaching – find it here
Count the Olympians in the picture above! There are least five of them in a field outside of Lennoxtown, on a wet afternoon to compete in the local highland games. We have just finished a short profile of the Campsie Highland Games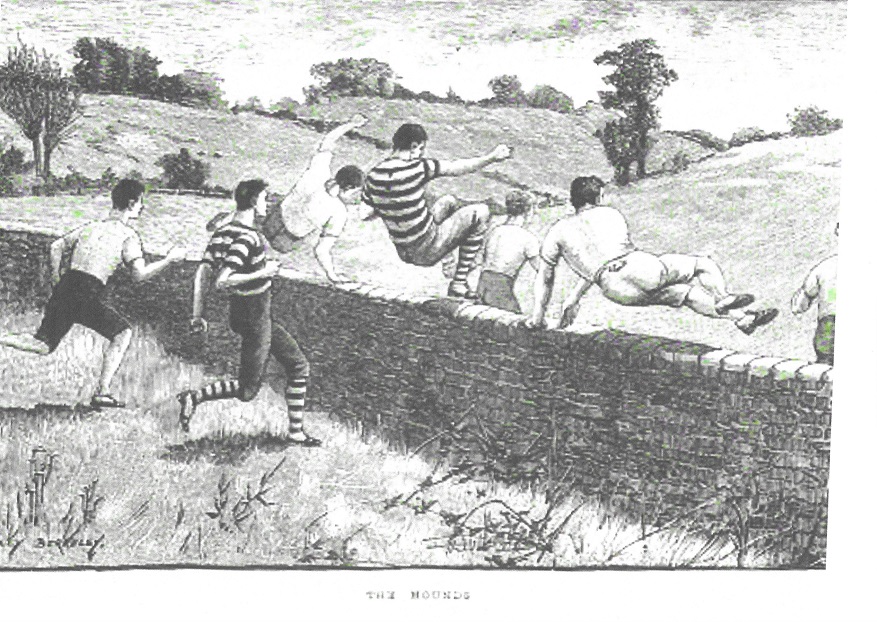 A real work of historical importance for Scottish athletics historians by Hamish Telfer is now up on site. The result of much research over a long period of times done meticulously covers the formation of clubs in Scottish athletics up to the year 1900. It includes all amateur clubs, university and school clubs, other sports clubs with harrier sections and everything else that was formed in the period up to the end of the 19th century. Over 200 clubs are listed with lots of interesting detail added. Hamish is looking for comments, additions and any possible additions to the list and his contact details are on the page in question. Go to
Even numbers are often targets for runners at a personal level but there are some which are targets at a national or international level. We all know about the efforts to be the first Scot under 4 for the mile – names like Everett, Barrow, McLatchie, Stark, etc were all among the names in the frame but it turned out to be an Anglo-Scot called Beresford who broke the record. The story of the race to be first under 2 minutes for 880 yards was just as intense and just as interesting. The race pictured above was one step on the way. Read about it in Alex Wilson's latest article – the race for Sub 2.
[ The Coaches ] [ Great Club Men ] [ The Officials ] [ The Runners ][Alex Wilson's Historical Profiles ] [ Alex Wilson's Galleries ] [ Hamish Telfer's History of Early Scottish Harrier Clubs ] [Before 1885 ] [Clubs Before 1900 ] [ Doug Gillon ] [ Sandy Sutherland ] [ Bill Melville ] [ The Press ] [ The Universe Is Mine ] [ Scottish Veteran Harriers Newsletter ] [ History ] [ Cross Country ] [Track and Field ] [ Track and Field: The Sports Meetings ] [WW1] [ The Games ] [ British Empire Games ] [ QPFC Sports ] [ Football and Athletics ] [ Sports Miscellany ] [Aberdeen Athletics ] [Tony McCall's Pictures] [ Distance Running History: An Overview ] [ Clydesdale Harriers ]