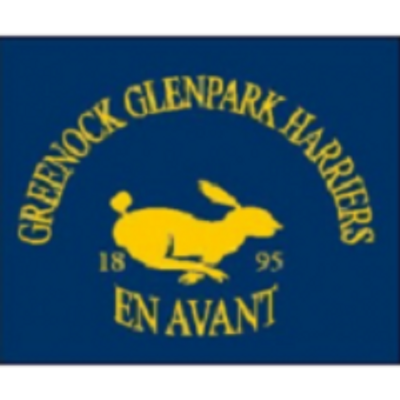 Greenock Glenpark Harriers Sports * 1914 to 1919 now on site * look  here
 Most clubs, at least those with a bit of history attached to them, have a club badge and motto.   The one above is easily distinguishable and well known to serious runners.  The running hare with the French motto of 'En avant' can only be Greenock Glenpark Harriers.   Continuing our coverage of notable sports meetings of many years, we have started on the Greenock Glenpark Harriers sports which used to be a big feature of the sport.   This first episode covers the years from 1920 to 1929 and can be found, for now,  here   More to come on this event.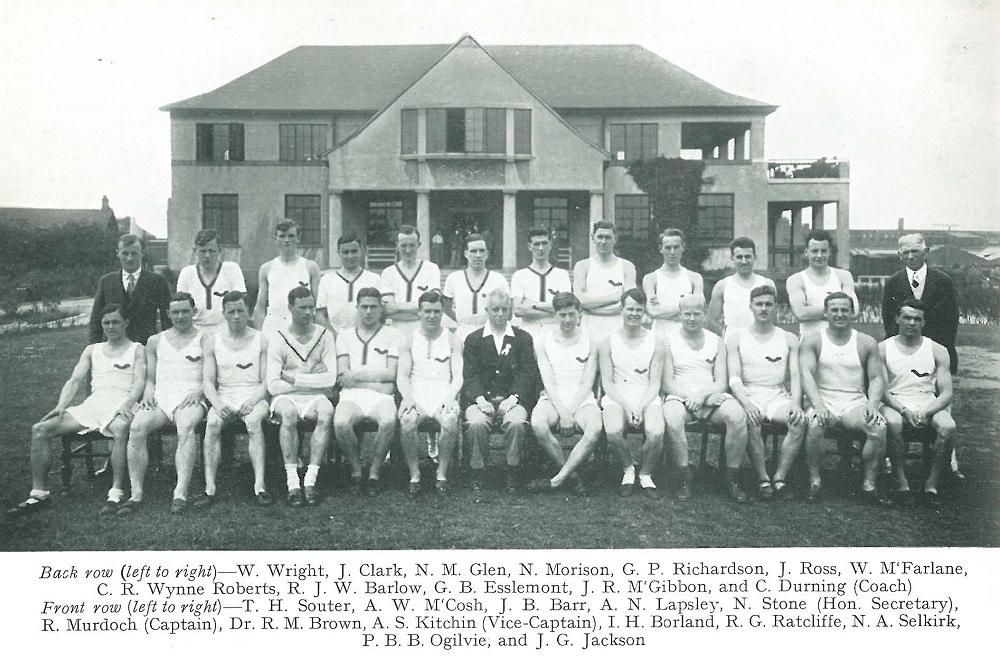 An excellent photograph taken at Westerlands in the 1920's with several very well known names, and others not as well known as they should be.   From Hugh Barrow.  Others at Hugh's page of photographs
We now have Willie Carmichael's profile up on site.   A wonderful man who started in athletics in 1921, was President of both SAAA and SCCU, chairman of the NIAAA and mainly, the man who brought the Commonwealth Games to Edinburgh in 1970.   Get it  here for now
 Queen's Park FC  used to host one of the best athletic events on the calendar.   There was a break in their series of Sports meetings in the first decade of the 20th century which was ended with a very good meeting in 1907.   The course of the meeting from 1907 to the start of the war in 1914 is traced at this link.    The revamped account of the QPFC Sports from 1919 – 1930 is also now up on site at  this link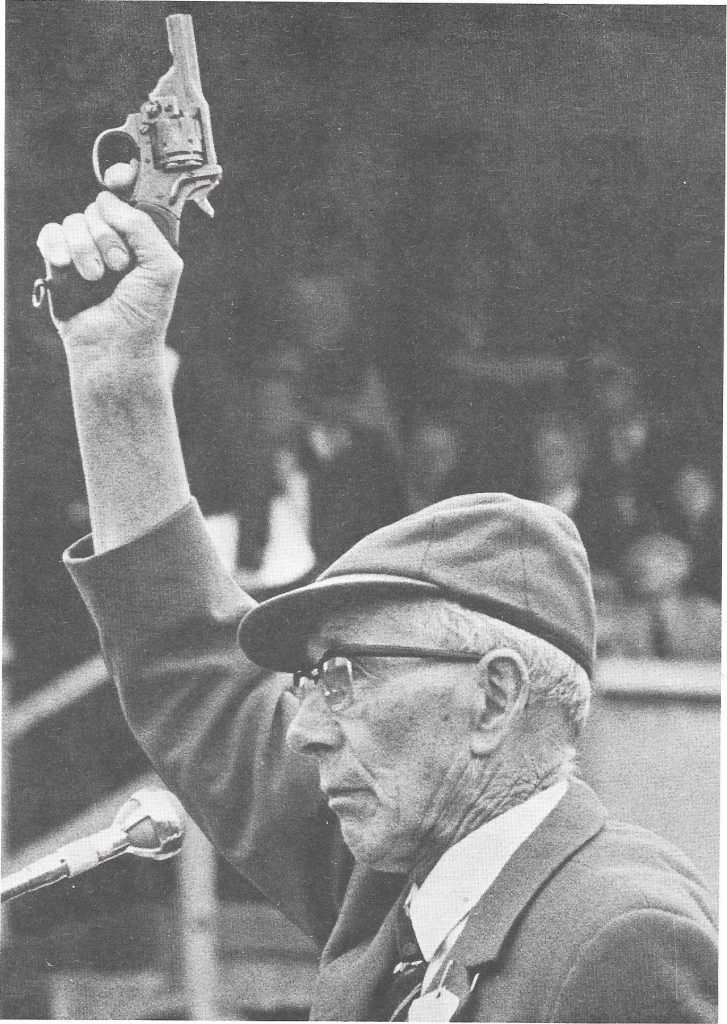 The first of a series of 'Potted Profiles' appears at this link.   These are short profiles of some of the people who have contributed to Scottish athletics over the years but of whom little is known.   I have contacted eight different people, searched the internet and checked out official publications but found very little about Fred – enough for s short profile which I think will be found interesting.    Any further information about Fred would be well received – not enough is available at present.   But first ..
Fred Evans, above, was one of the most kenspeckle of figures in Scottish athletics for decades.   A starter who first officiated at the SAAA Championships in 1929, he also worked at the 1970 Commonwealth Games and the Gourock HG website tells us that his last meeting for them was in 1975 when he was in his ninetieth year!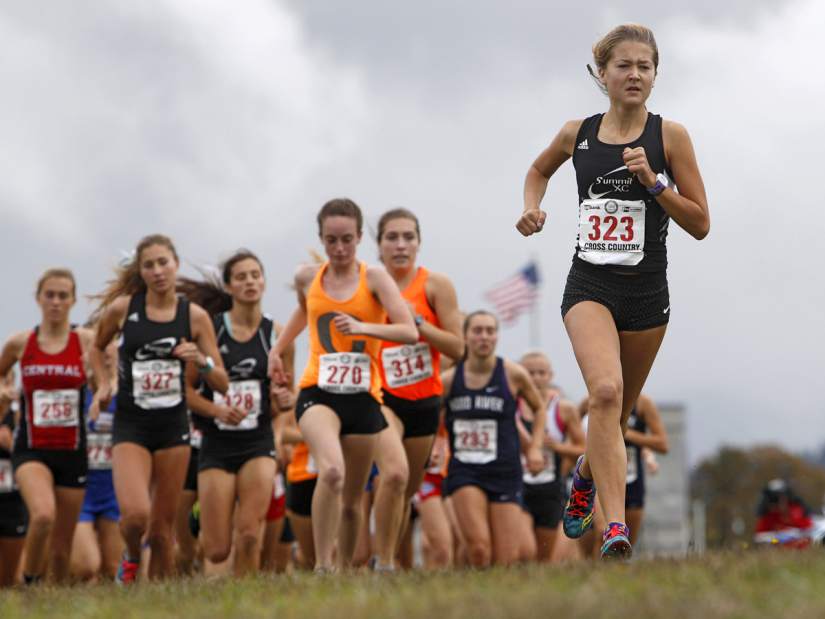 McLatchie's girls are in the news on the American college circuit again.   And it is Olivia Brooks who stars this time – named in three categories in Oregon, she won the sports prep athlete of the year.   The results achieved by all of Coach McLatchie's teams down the years are consistently good – it's always possible to generate good results for a single year, or maybe even two, but to do so year in, year out takes talent and application.   It is also a good sign when a coach who has worked with Olympic and World Championship athletes is prepared to give that experience and knowledge to yung athletes.   Too many coaches, good people all of them, feel that after their first two or three senior international athletes, then they should specialise only with the upper echelons.   Neither Jim nor his wife Carol think that and the results of the Summit runners, boys and girls, men and women, show the value of that approach.
What was the Scottish athletics scene like before amateur clubs appeared?   A start has been made on a week by week report of athletics in 1883 which included pedestrian meetings, crowd break ins, etc as well as amateur meetings largely involving University and Old Boys clubs.   See April meetings  here   ,  May's meetings  here , and June's (when the first SAAA Championships were held)  here .   High summer and the July and August meetings are  here and here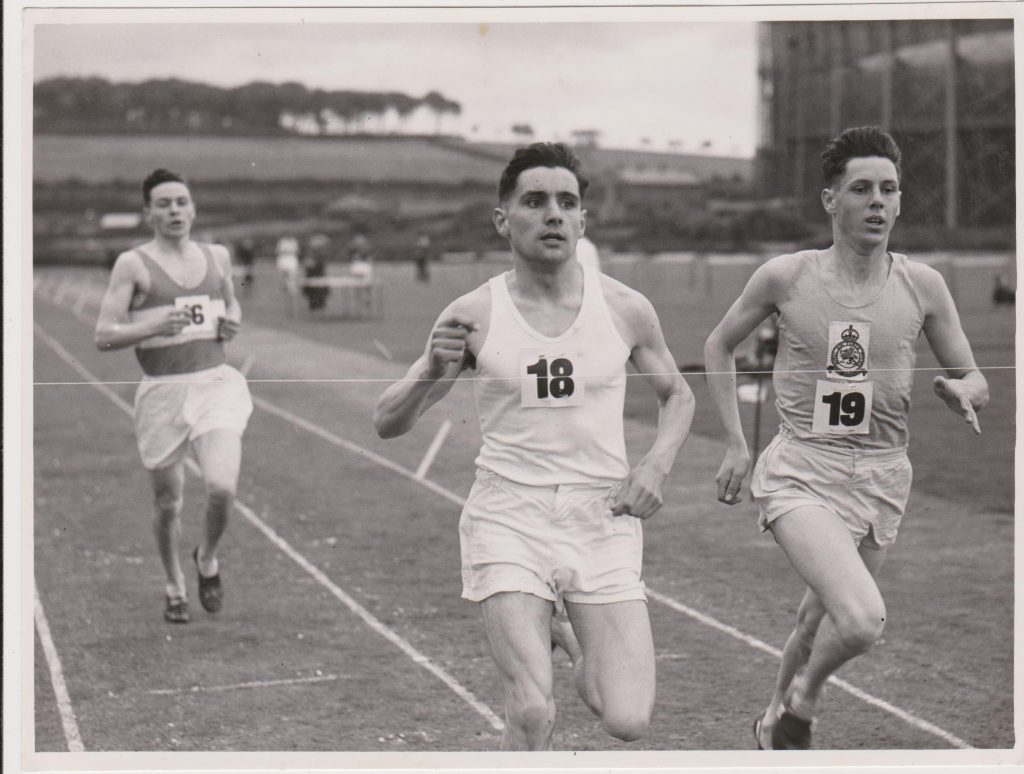 We now have the profile of Hunter Watson up on site.   The link is  here and it is a very interesting one: an excellent runner at University and after in Edinburgh, then a career in athletics that covered many aspects of the sport including some useful running as a vet.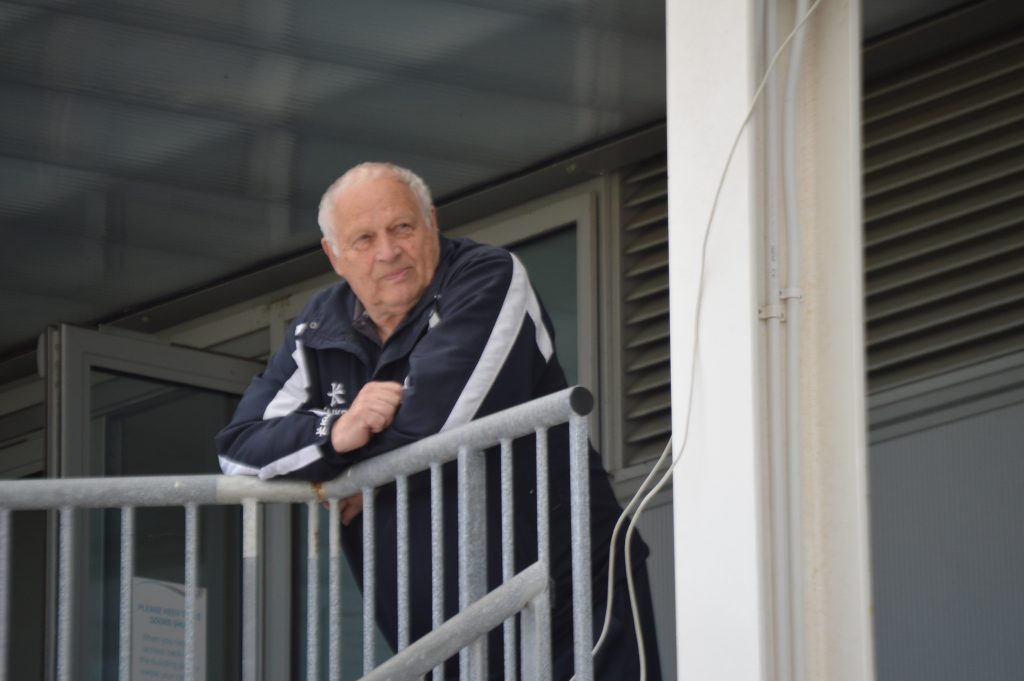 Respected official Graham Sword (above) is the latest profile on site.   Timekeeper and administrator, he is recognised by everybody who has competed at almost all championships as well as  at road and cross-country events for years now.   Click on the link.
Charlie Robertson,was one of the best Scottish marathon runners in action after the war.   He ran for Dundee Thistle Harriers, an excellent club, founded in the same year as Dundee Hawkhill Harriers and the more successful of the two clubs up to the second war.  Unfortunately the went defunct in about 1960 leaving Hawkhill to carry the city's banner into the twenty first century.   We would like more information about this club to add to the profile: if anyone knows anything, or can point to a source of info, please let us know.
PJ McCafferty, was one of the first Irish runners to make his mark in Scotland but, infuriatingly, there is not a great deal of informatrion about him available.   Possibly that is because he lived part of the time in Ireland, part of the time in Scotland.   Itr may be because his name was often spelled McCaffrey and at other times McCafferty.   Maybe because he had a brother whose initials were JJ.   Whatever the reason, there are gaps in his story but what there is is interesting enough.   Access it  by clicking on his name at the top.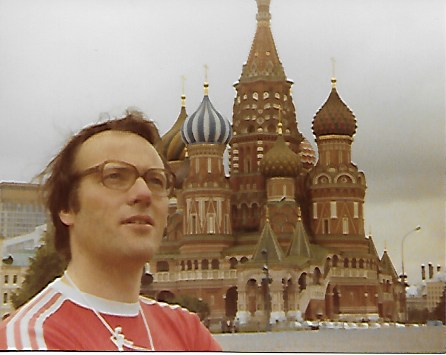 More pictures added to the profile of Sandy Sutherland.   Sandy and Doug Gillon are the only two journalists to be covered on the site but what wonderful careers they have had.   Sandy's profile is now up on site – find it here  for now.   It will have its own niche on the site next week.
Doug Gillon has been a fixture at just about everything that matters in world athletics and at just about every Scottish meeting he could get to: he's been seen at East Kilbride in December sliding on icy pavements, in muck and glaur at Clydebank and Beith, as well as at track events.   Now, supposedly, retired he is the latest profile on site.   Get it here.
[ The Coaches ] [ Great Club Men ] [ The Officials ] [ The Runners ] [ The Universe Is Mine ] [ Doug Gillon ] [ Sandy Sutherland ] [ Alex Wilson's Galleries ] [ History ] [ Cross Country ] [Track and Field ] [ The Games ] [ QPFC Sports ] [ Football and Athletics ] [ Sports Miscellany ] [Aberdeen Athletics ]