The photograph below is of Bobby Graham who ran all over Scotland and indeed various parts of the world as an international runner.   He was one of many who ran at the Queens Park FC Sports in the 1930's.   An updated version of this decade is here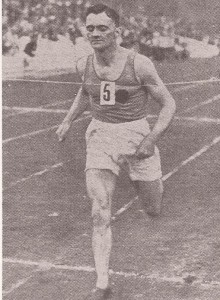 The British Empire Games was – in the beginning – the only major Games in the world other than the Olympics.   They were before the Europeans, before the Pan-Americans, before the Asian, well before the Worlds.  Scotland competed, as she still does, as a separate nation.   The Empire Games was the first meeting in the world where the winners podium was employed, it was the first Games which had a dedicated Games Village for the competitors and there were other lesser 'firsts'.   If you are interested in the history and development of these Games go to Stirling University Commonwealth Games archive – let them now first – and the  send me a note of thanks!   We have pages on the beginning of these Games, and shorter information on the Games of '34 and '38.     Link below the poster and at the foot of the page.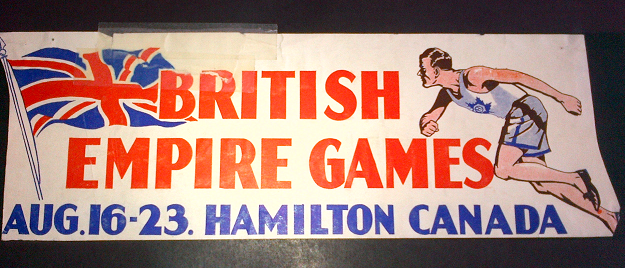 The first Empire Games was held in Hamilton, Ontario in 1930.   You can find it here  here where there are further links at the foot of the page.
We have added to the Early History of Track and Field by covering the QPFC Sports between 1926 and 1929, inclusive, with the temporary link  here
 Continuing our coverage of notable sports meetings of many years, we have started on the Greenock Glenpark Harriers sports which used to be a big feature of the sport.   This first episode covers the years from 1920 to 1929 and can be found, for now,  here   Greenock Glenpark Harriers Sports  1914 to 1919 are now also on site  look  here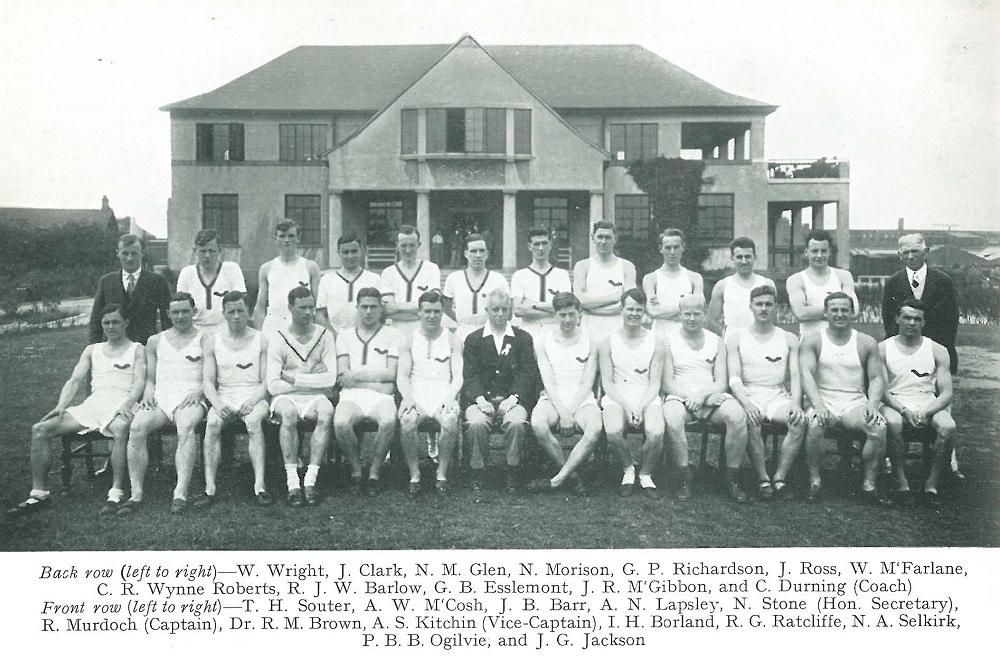 An excellent photograph taken at Westerlands in the 1920's with several very well known names, and others not as well known as they should be.   From Hugh Barrow.  Others at Hugh's page of photographs
We now have Willie Carmichael's profile up on site.   A wonderful man who started in athletics in 1921, was President of both SAAA and SCCU, chairman of the NIAAA and mainly, the man who brought the Commonwealth Games to Edinburgh in 1970.   Get it  here for now
 Queen's Park FC  used to host one of the best athletic events on the calendar.   There was a break in their series of Sports meetings in the first decade of the 20th century which was ended with a very good meeting in 1907.   The course of the meeting from 1907 to the start of the war in 1914 is traced at this link.    The revamped account of the QPFC Sports from 1919 – 1930 is also now up on site at  this link
[ The Coaches ] [ Great Club Men ] [ The Officials ] [ The Runners ] [ The Universe Is Mine ] [ Doug Gillon ] [ Sandy Sutherland ] [ Alex Wilson's Galleries ] [ History ] [ Cross Country ] [Track and Field ] [ The Games ] [ British Empire Games ] [ QPFC Sports ] [ Football and Athletics ] [ Sports Miscellany ] [Aberdeen Athletics ]