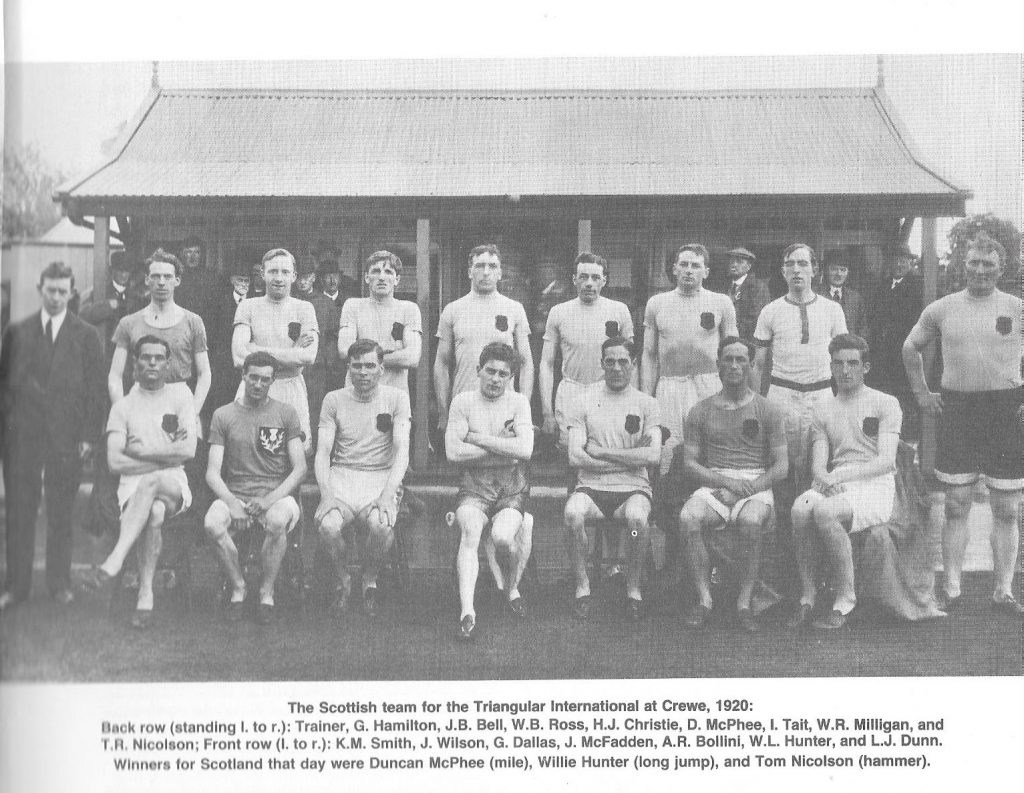 George Dallas was a top class official and administrator, as well as a good, consistent and reliable reporter on athletics but he had been a very good runner indeed at the start of the last century. His running career up to 1914 is here and the second part dealing with the post war period is here
Clydesdale Harriers Sports for the period 1901 to 1905 are now up on site and can be found here. coverage of these sports between 1887 and 1895 are at this link ., and of the 1896 to 1900 period are here .
One of the latest pages to be published is on the restart of the sport in summer 1919 after the War. Willie Maley headed up a committee making recommendations for the development of the sport. Five of the seven recommendations are below and the others – as well as a brief review of the summer's activities – are to be found at this link.
There were seven recommendations to be approved:
Applications for reinstatement from pre-war professionals were to be decided on their merits; applications from amateurs who may have forfeited their status during the war be viewed sympathetically;
The Scottish Police Force, still outside the Association should be approached with a view to getting them into line with those forces affiliated with the SAAA.
That an endeavour be made to persuade the Executives of Highland Gatherings to hold their sports under SAAA laws.
To ask clubs to hold events for schoolboys in their sports programmes, and in the case of clubs with grounds of their own to allow for training facilities and to endeavour to get old athletes to attend the leading grounds to coach boys in field and other events;
Give greater encouragement to field events;
……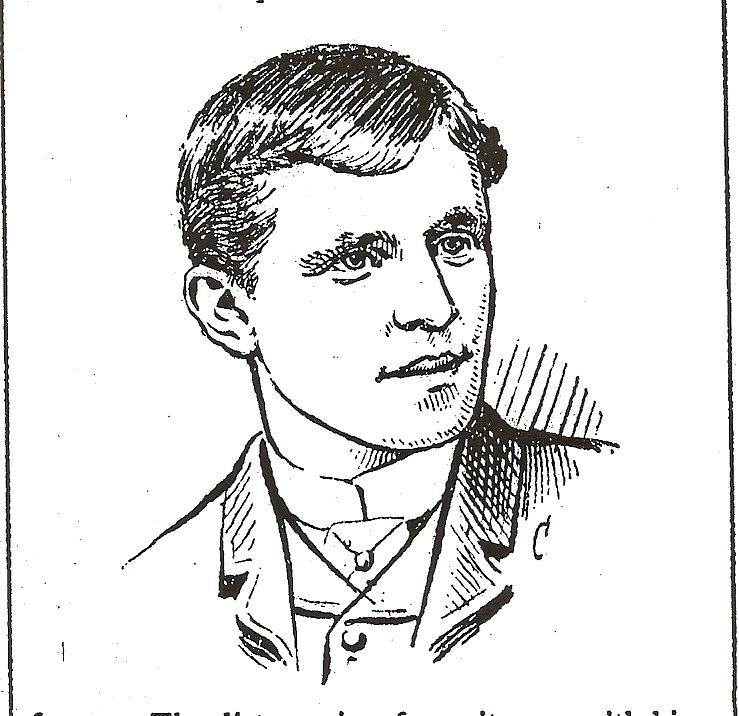 Above is George Ward of Clydesdale Harriers who ran in a grand challenge match against Tom Blair of Queen's Park FC. These matches figured from time to time in the early days of the sport – and not just between the top men like George and Cummings. This one was a purely Glasgow affair: you can get it here
We also have a profile of Jack Gifford who started his career with Victoria Park and then moved to Bellahouston Harriers. Read it here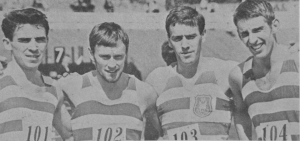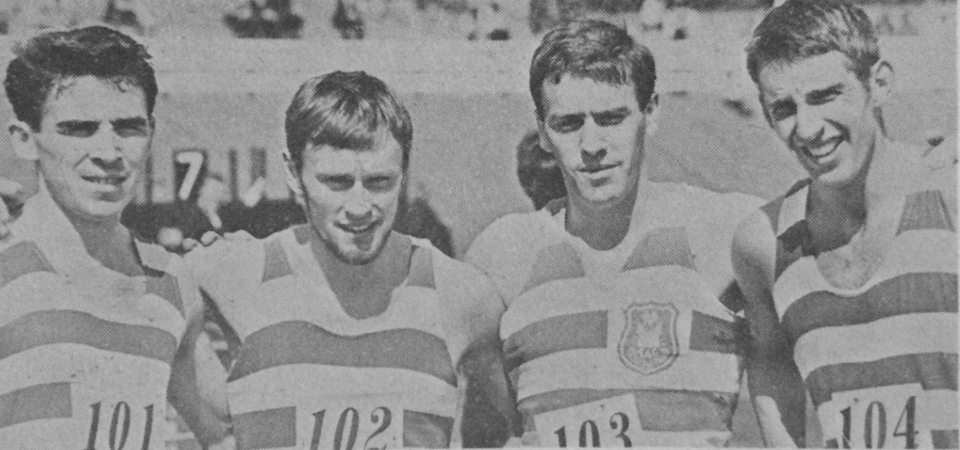 We now have the Medley relay between 1969 and 1974 also between 1975 and 1980 are up on site. See hem at this link and this link
We have done a brief profile of TC Hughes, one of three brothers who ran for Edinburgh Harriers between 1900 and 1914. Find it here
Some more recent additions: First is an account of the SAAA Medley Relay Championships (a) between 1930 and 1934 inclusive; (b) between 1935 and 1939; (c) between 1948 and 1958 when they were run at the Transport Sports, the Police Sports and the SAAA Junior Championships; (d) between 1959 and 1967 when they were run at Shotts Highland Games.
[ The Coaches ] [ Great Club Men ] [ The Officials ] [ The Runners ] [ The Universe Is Mine ] [ Doug Gillon ] [ Sandy Sutherland ] [ Alex Wilson's Galleries ] [ History ] [ Cross Country ] [Track and Field ] [ The Games ] [ British Empire Games ] [ QPFC Sports ] [ Football and Athletics ] [ Sports Miscellany ] [Aberdeen Athletics ] [ Distance Running History: An Overview ]