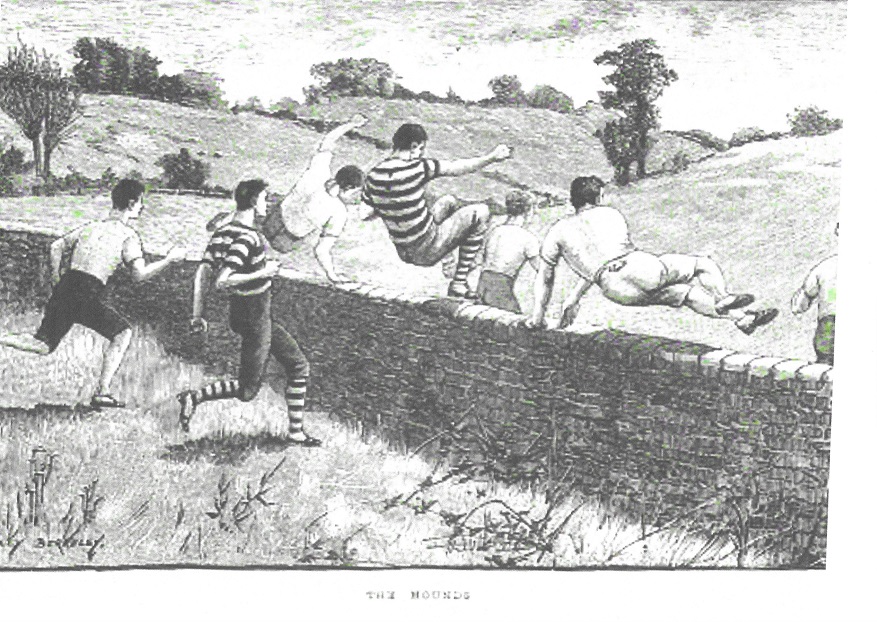 A real work of historical importance for Scottish athletics historians by Hamish Telfer is now up on site. The result of much research over a long period of times done meticulously covers the formation of clubs in Scottish athletics up to the year 1900. It includes all amateur clubs, university and school clubs, other sports clubs with harrier sections and everything else that was formed in the period up to the end of the 19th century. Over 200 clubs are listed with lots of interesting detail added. Hamish is looking for comments, additions and any possible additions to the list and his contact details are on the page in question. Go to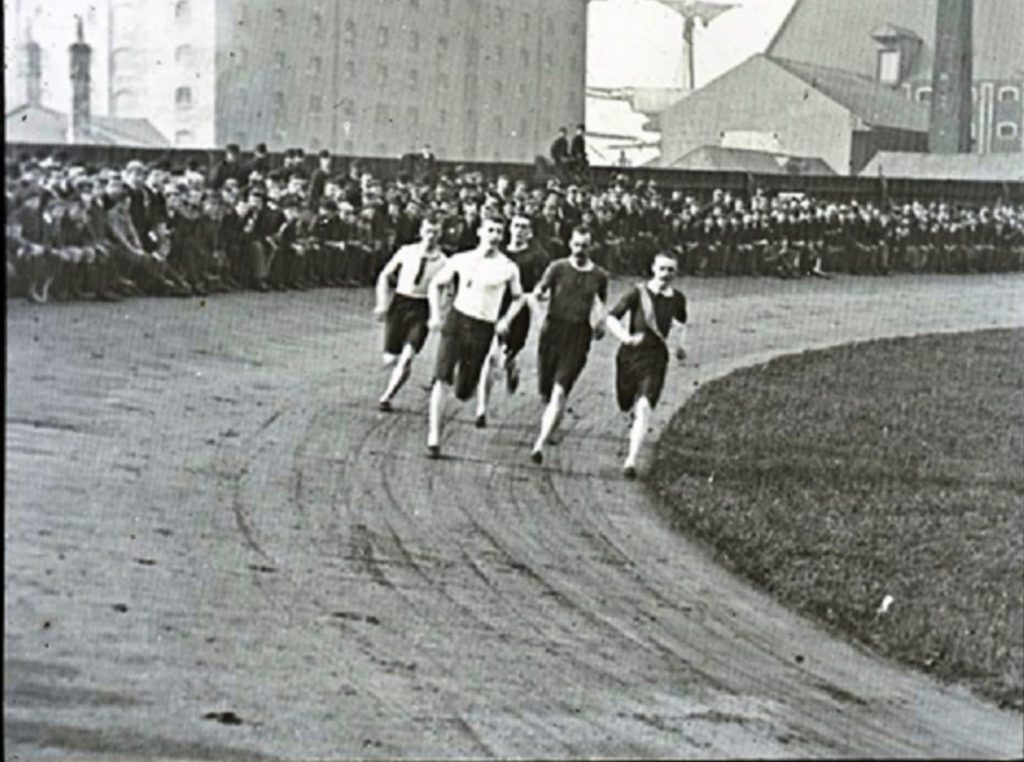 Even numbers are often targets for runners at a personal level but there are some which are targets at a national or international level. We all know about the efforts to be the first Scot under 4 for the mile – names like Everett, Barrow, McLatchie, Stark, etc were all among the names in the frame but it turned out to be an Anglo-Scot called Beresford who broke the record. The story of the race to be first under 2 minutes for 880 yards was just as intense and just as interesting. The race pictured above was one step on the way. Read about it in Alex Wilson's latest article – the race for Sub 2.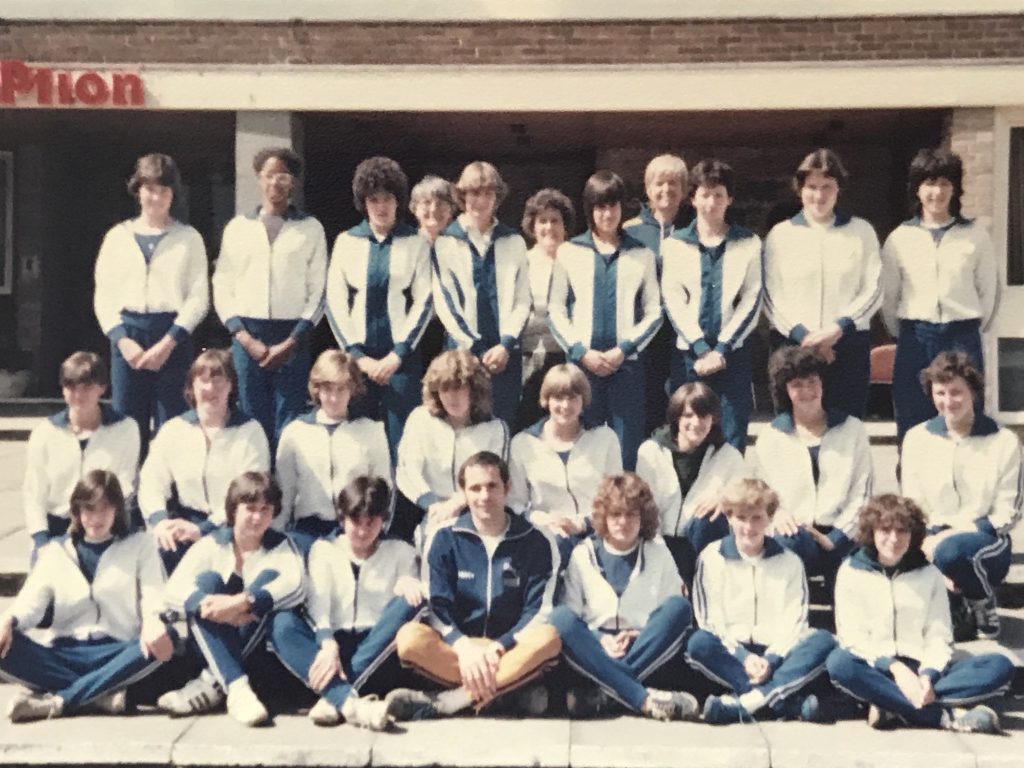 Front and centre with this Scottish team from the 1980's is Mastercoach Iain Robertson. He worked with many top class international athletes such as SandraWhittaker, Angela Bridgeman and Val Smith. His profile was done several years ago but we caught up with the man himself recently and he has given us a lot of new information and we now have two more pages on him which you will find at this link and at this one too. He even tells up of the football manager who influenced him early in his career!

There's a fine picture of a good old fashioned cross-country race! One man's lost a shoe, another is flat on his face – in the mud, the runners are splattered with that same mud and that's a serious fence to be cleared as well. – The latest article from Hamish Telfer on athletics in Scotland before 1885 is at this link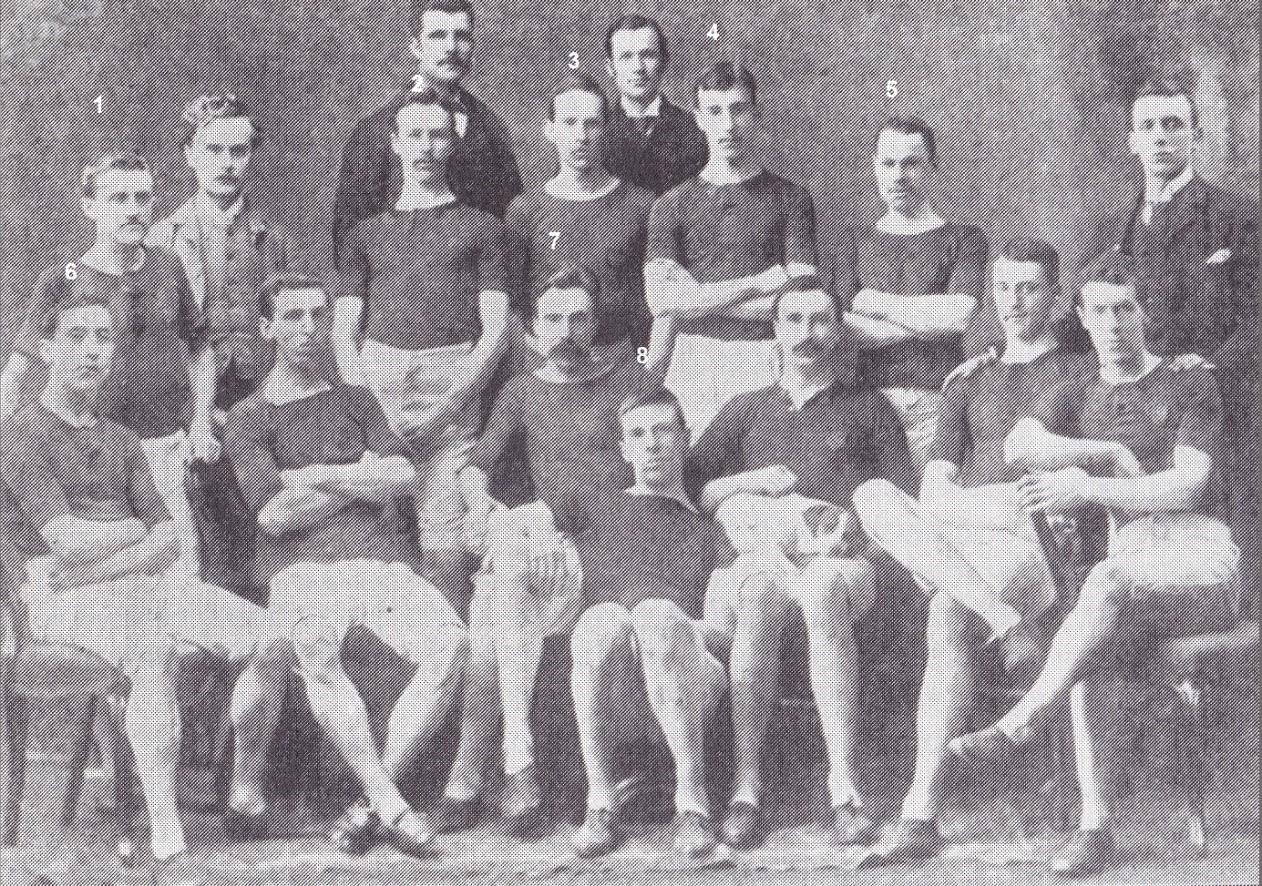 We have another excellent article by Alex Wilson this week: This time the subject is Peter Addison – loved by the crowds and fellow competitors he was never a candidate for Olympic or major domestic championship honours but a good, hard working athlete who helped establish two different Edinburgh Harrier clubs. Click on his name above for the link to his page.
Alex's other two meticulously researched articles on important figures in the evolution of Scottish distance runningof are
Willie Roberston – a hero, a villain and a reinstated amateur international. Read his story here .
Jack Paterson – a first class middle and long distance runner at the start of the last century, his profile is at this link .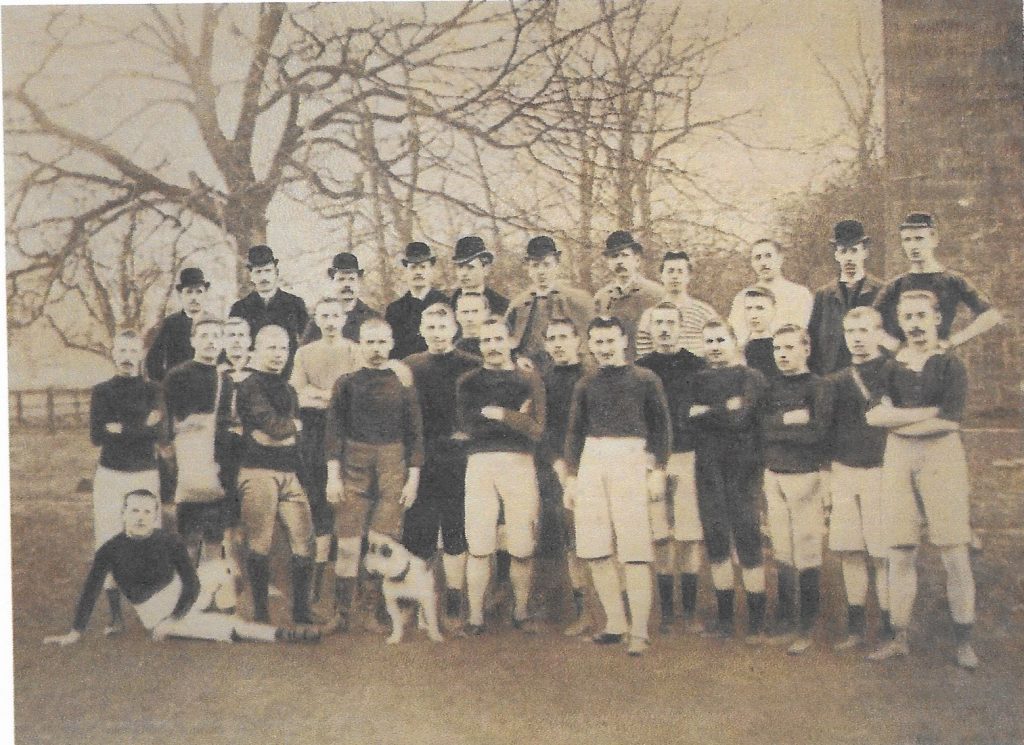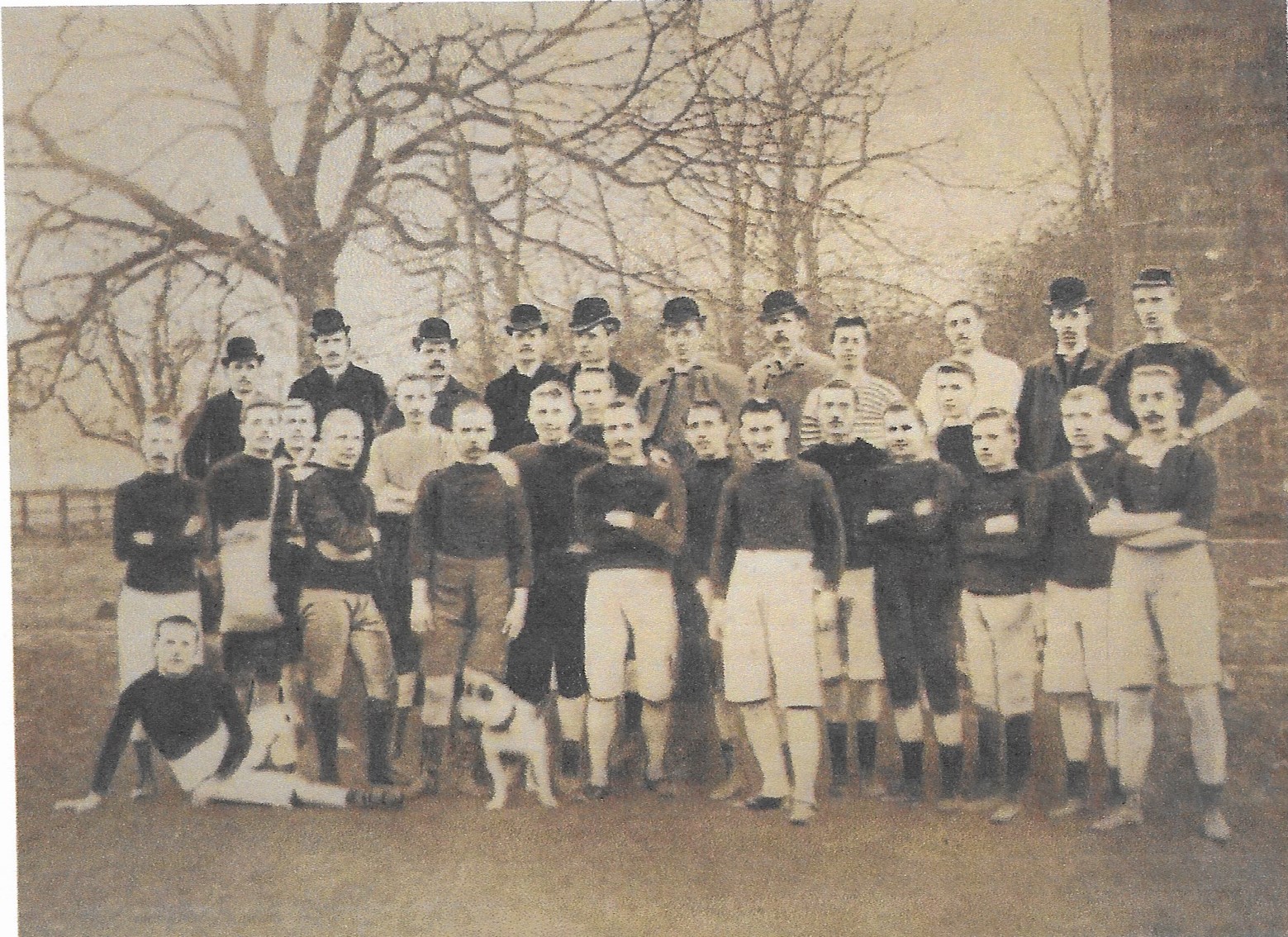 The photograph above is the first known picture of a Scottish Harrier club – it is not Clydesdale, nor is it Edinburgh – so who was it and when was it? Hamish Telfer has written an interesting article on the first Harrier clubs in Scotland with several good pictures. He is looking for a response so you can email him direct or go via the usual address here. Read the article at this link .
All Alex 's historical profiles, and other profiles to which he has contributed mightily plus four pages of his photographs are here
[ The Coaches ] [ Great Club Men ] [ The Officials ] [ The Runners ][Alex Wilson's Historical Profiles ] [ Alex Wilson's Galleries ] [ Hamish Telfer's History of Early Scottish Harrier Clubs ] [Before 1885 ] [Clubs Before 1900 ] [ Doug Gillon ] [ Sandy Sutherland ] [ Bill Melville ] [ The Press ] [ The Universe Is Mine ] [ Scottish Veteran Harriers Newsletter ] [ History ] [ Cross Country ] [Track and Field ] [ Track and Field: The Sports Meetings ] [WW1] [ The Games ] [ British Empire Games ] [ QPFC Sports ] [ Football and Athletics ] [ Sports Miscellany ] [Aberdeen Athletics ] [Tony McCall's Pictures] [ Distance Running History: An Overview ] [ Clydesdale Harriers ]