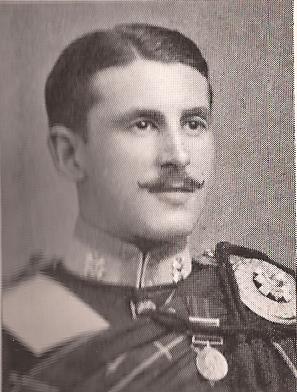 Wyndham Halswell
The 1905 Scoto-Irish international was back at Powderhall on 15th July and saw the debut in the match of Wyndham Halswell who had won the SAAA 440 yards a month earlier (24th June) at Ibrox and followed it with a third in the 880 yards. He was to go on to have a wonderful career including the famous Olympic medal in 1908.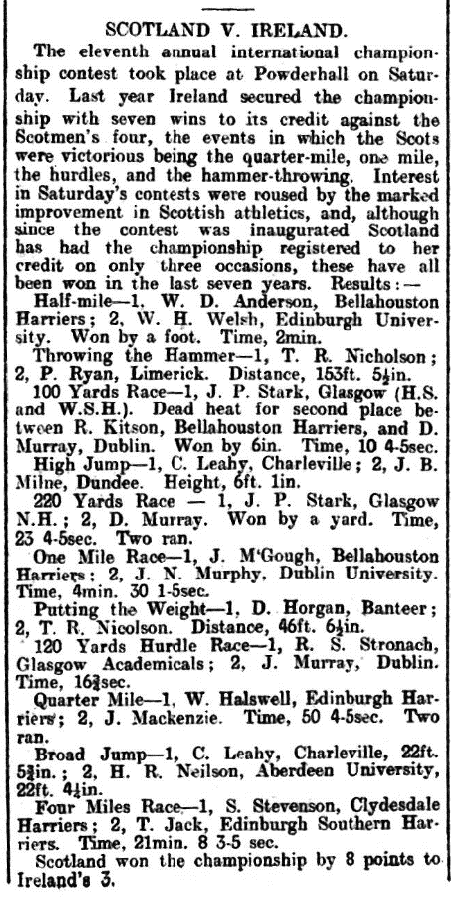 The results above are from the Londonderry Sentinel on the Monday after the competition. Note that Scotland won every single running events with JP Stark (who had won the 100- and 220-yards at the SAAA championships) having a double in the 100- and 220-yards sprints. The Four Miles race had a superb Scottish double with Olympians Sam Stevenson and Tom Jack filling both first and second and Con Leahy having a double (High- and Broad-Jump) for Ireland. As in all athletic contests are is one performance that the spectators all talk about on the way home. In this one it was Halswell. The Scottish Referee had this to say about it.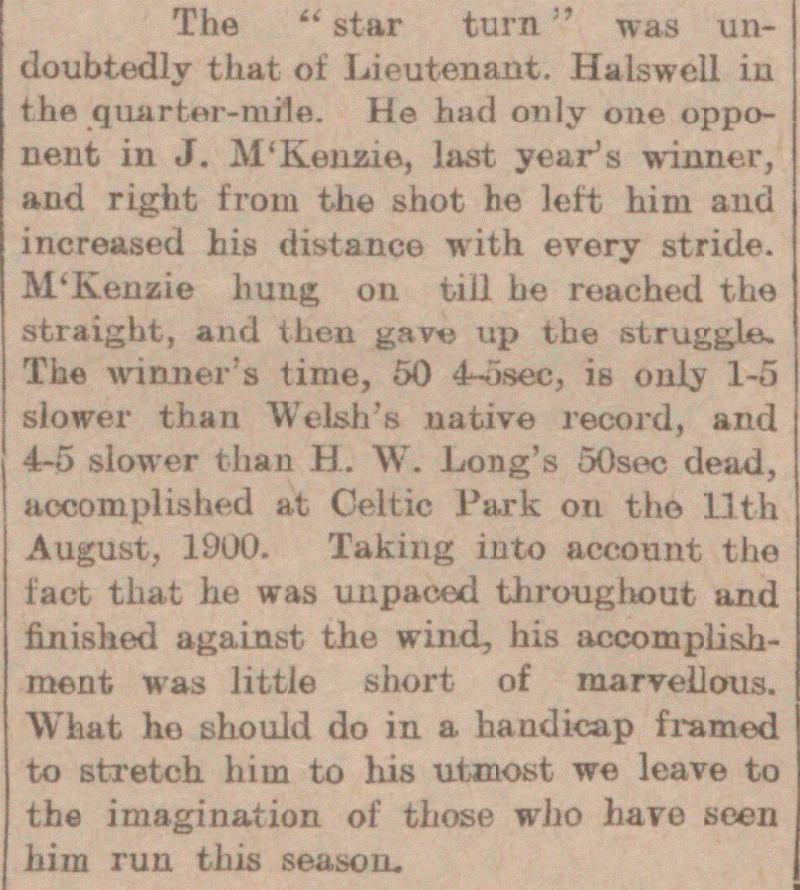 The winning margin of 8 – 3 to Scotland was their third in seven years and the results were being shared between the two rivals on a year about basis.
SCOTLAND 8 EVENTS; IRELAND 3
The next head-to-head was on 14th July, 1906, at the Ulster CC Ground in Belfast. The Scots had a good team out – Halswell in both 220- and 440-yards, Sam Stevenson in the Four Miles, RS Stronach in the hurdles and TR Nicolson in the throws. BUT – and there's always a but – they had never won in Ireland. Could they pull it off this time? The Irish team had two or three familiar names from previous contests and here it is as printed in the Dublin Daily Express of June 25th.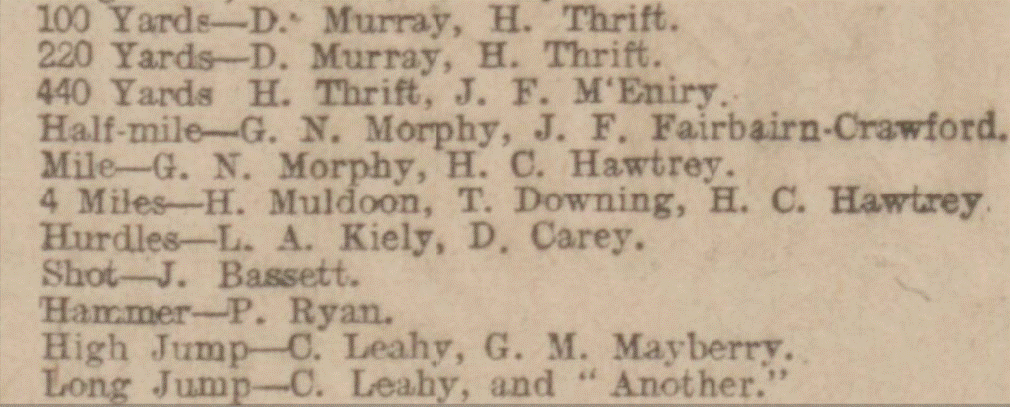 Murray, Muldoon, Kiely, Leahy led a very good Irish squad. Nevertheless the Belfast Evening Telegraph started its report on the match as follows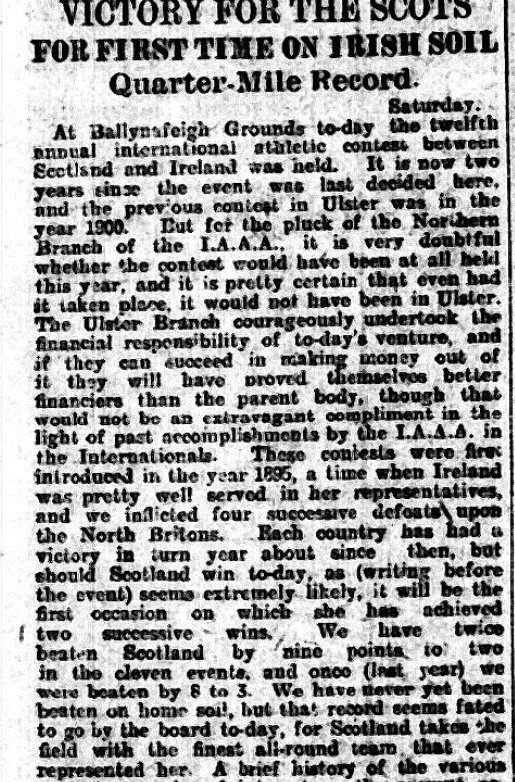 'North Britons' indeed! However he did say that it was 'the finest all round team that ever represented her. How did the match go? The Glasgow Herald report is below with results accompanied by a short account of the event.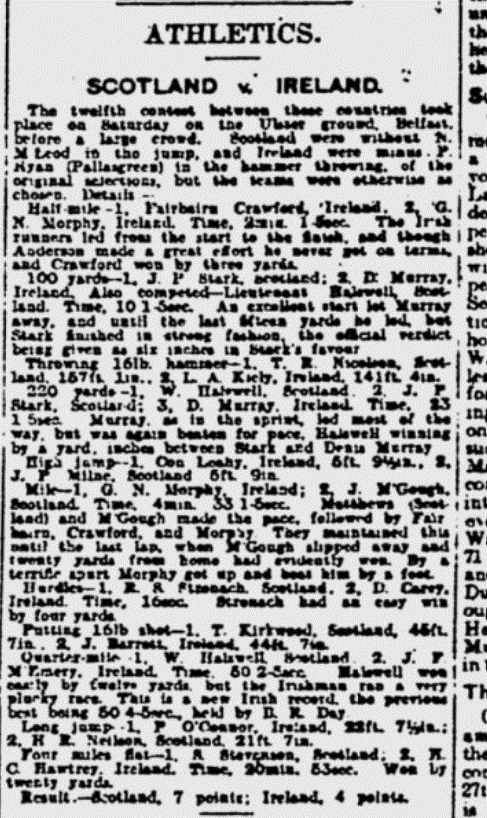 Two consecutive victories for Scotland although McHough was defeated twice by the Irish opposition and Kiely turned out in the hurdles, where he was beaten by Stronach, and not in the Hammer where Tom Nicolson won for Scotland.