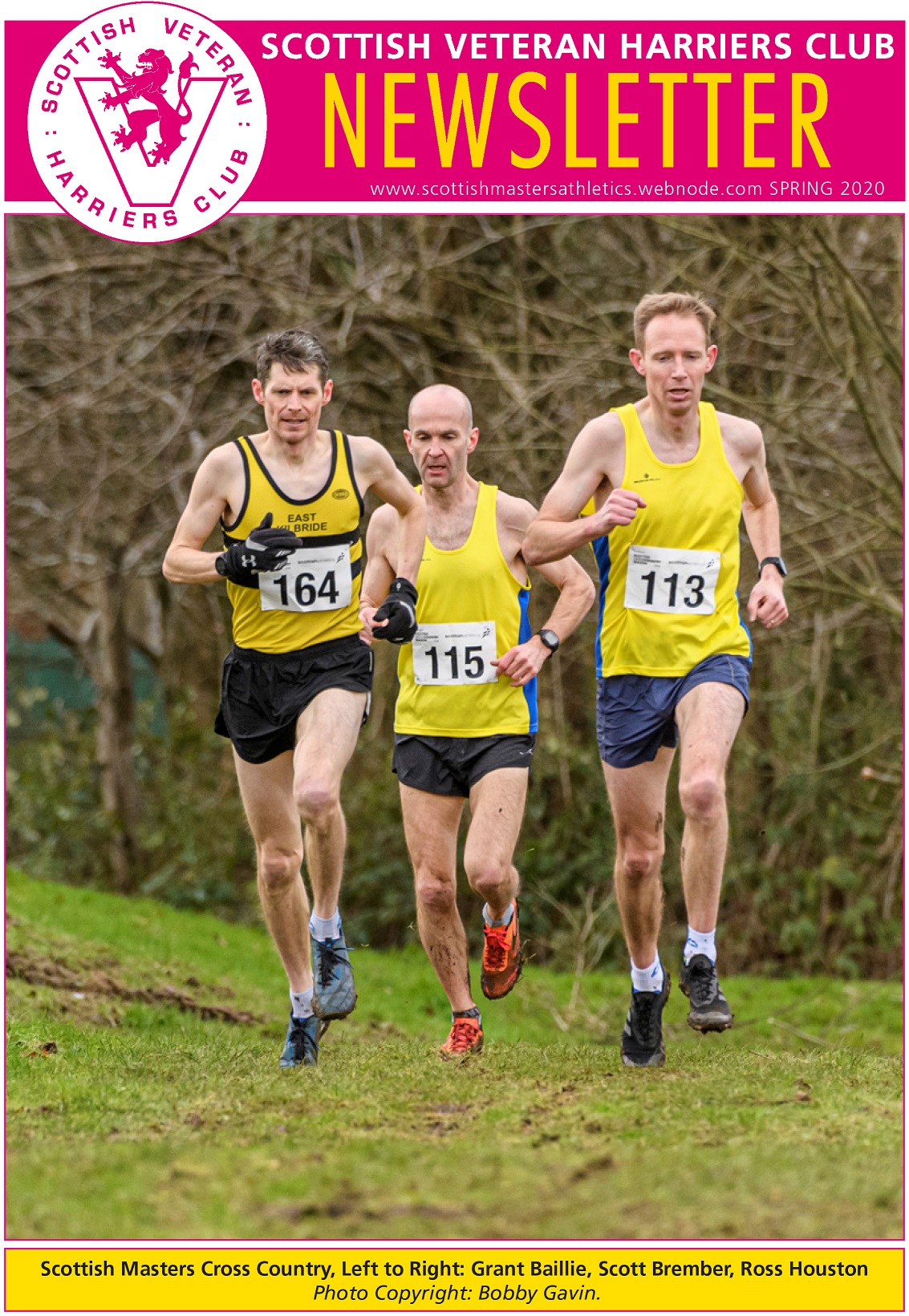 MEMBERSHIP NOTES 14th March 2020
MEMBERS
We regret to inform you that Jack MacLean passed away on 23rd Jan 2020 aged 90. Jack was a founding member of the SVHC.
James Munn, another SVHC stalwart who was based in Chorley for many years, passed away in Dec 2019, aged 86.
For those who have not already renewed membership, payment is now overdue.
Standard Membership £20
Non competing Membership £10
Over 80 Membership Free
Welcome to the 21 new and 7 reinstated members who have joined or re-joined since 23rd November 2019. As of 14th March 2020, we have 533 members, including 28 over 80 & 4 Life Members. 47 have not renewed their membership.
NEWSLETTER
We are desperately looking for a volunteer to take over the preparation & editing of the Newsletter, otherwise this will be the last edition.
The electronic version of the Newsletter is now the preferred option. Any member who would rather receive a printed Newsletter must contact David Fairweather (djf@dfairweather.plus.com), if they have not already done so.
Please inform David if you add or change your email address.
Please send photos, news, letters, articles, etc for the next issue to:
SVHC EVENTS
Stewards/marshals are required for club races. The club appreciates all members & friends who volunteer to act as stewards/marshals. If you are not competing just turn up and introduce yourselves to the organisers.
STANDING ORDERS
Thank you to the members who have set up standing orders for membership subscriptions. Please keep me informed if your membership details change (especially email addresses. Standing order details: Bank of Scotland, Barrhead, Sort Code: 80-05-54, Beneficiary: Scottish Veteran Harriers Club, Account No: 00778540, Reference: (SVHC Membership No. plus Surname). Stewart2@ntlworld.com 0141 5780526
By cheque: please make cheque payable to SVHC and send to Ada Stewart, 30 Earlsburn Road, Lenzie, G66 5PF.
CLUB KIT
Vests and shorts can be purchased from Andy Law – £18 for vests, including postage and £23 for shorts, including postage. If ordering both together deduct one lot of postage. Or, can be delivered to any of the Club races by arrangement with no postage.
(Tel: 01546 605336. or email lawchgair@aol.com)
NEW MEMBERS
NUMB
CHRS
SURN
JOIN
TOWN
2533
Stuart
McCandless
20-Oct-19
Glasgow
2534
Robert
White
20-Oct-19
Glasgow
2538
Lorna
Brown
29-Nov-19
Grangemouth
2539
John
Weir
05-Dec-19
Kenilworth
2540
Mandy
Williams
06-Dec-19
Stirling
2541
James
McLaughlin
19-Dec-19
Rutherglen
2542
Jennie
Jackson
02-Jan-20
Kilwinning
2543
Andrew
Brown
06-Jan-20
North Berwick
2544
David
Murray
14-Jan-20
Cumbernauld
2545
Elizabeth
Short
22-Jan-20
Lennoxtown
2546
Ewan
Paton
28-Jan-20
Bristol
2547
Michaela
McLean
29-Jan-20
Kirkcaldy
2548
Heather
Anderson
31-Jan-20
Fife
2549
Andrew
Fish
01-Feb-20
Peebles
2550
Stephen
Golder
06-Feb-20
Kilmarnock
2551
Andrew
Anderson
12-Feb-20
Glasgow
2552
Bryce
Aitken
29-Feb-20
Kirkcaldy
2553
Sandra
Aitken
29-Feb-20
Kirkcaldy
2554
Philip
McCaig
06-Mar-20
Glasgow
2555
Euan
Craig
11-Mar-20
Cumbernauld
2556
David
Shaw
13-Mar-20
Glasgow
1805
Henry
Curran
18-Dec-19
Paisley
1809
Kirsty
Baird
23-Dec-19
Linlithgow
2272
Neil
Smith
23-Dec-19
East Grinstead
2331
Brendan
Lynch
08-Jan-20
Falkirk
2362
Iain
Reid
06-Feb-20
Giffnock
2370
David
Stirling
20-Feb-20
Glasgow
2446
Michelle
Slater
06-Mar-20
Buckie
Ada Stewart
Membership Secretary
OBITUARY: JACK MACLEAN
23rd January 2020. Jack MacLean of Bellahouston Harriers died, aged 90. He became ill over the weekend and passed away in Ayr Hospital. His running profile is at www.anentscottishrunning.com/jack-maclean/
Here is an extract. Do read the full profile of this popular, well-respected runner.
"In running circles, Jack was known throughout Scotland He was a member of the Scottish Marathon Club, the British Marathon Runners' Club and a founder member of the Scottish Veteran Harriers Club. A versatile athlete, Jack ran all distances from 880 yards up to marathon, ultra and the Ben Nevis race. He even won a medal, as part of an English team, for walking.
The club in which he has been most active has been the Scottish Veteran Harriers Club, of which he was the last surviving founder member. The other members of the group were Walter Ross of Garscube Harriers, Jimmy Geddes of Monkland Harriers, George Pickering, Roddy Devon of Motherwell and Johnny Girvan of Garscube. How did that come about?
After the Midland District Cross-Country Championship at Stirling University in 1970, Walter Ross spoke to me. He wanted to form a veterans' club with a minimum age of 40 years, and paid me the compliment of being one of the enthusiasts of the game. The committee was formed of Walter and six others, and we held our meetings in Reid's Tea Room in Gordon Street with a regular starting time of 7:00pm. We all put forward our ideas and Walter drew up a constitution. In the beginning the age groups went up in ten-year intervals.
I organised the very first Veterans race. It was in Pollock Estate on Saturday 20th March, 1971. We had very few officials at that point: Davie Corbet of Bellahouston started the race and shouted the times to George Pickering of Renfrew YMCA. I had laid the trail in the morning with markers of wee pegs with paper attached. 33 runners started and 32 finished. As I worked in the "Daily Record", I arranged for a reporter and a photographer to attend. There was a wee piece in the Daily Record about it. The race was run over about 5 miles and the winner was Willie Russell of Shettleston. He was followed by Hugh Mitchell, Willie Marshall, Tommy Stevenson, Willie Armour, Chic Forbes, Jack MacLean and Andy Forbes in that order.
Within a year we had 1000 members from the whole of Scotland. Internationally we had great success as a small country."
In Memory of J. Munn my Friend and Mentor (4.12.33 – 21.11.19)
I first met James a number of years ago through a clubmate, Hugh McKinlay, who mentioned that he would introduce me to James, as he kindly arranged a number of places for Masters in the Great Scottish Runs in Glasgow, which James painstakingly organised for Masters until 2018, when he eventually handed the reins over but wanted to be kept in the loop until 2019.
I immediately took to James as he was a runner himself and had many interesting stories about Masters over the years. His memory – to recall various races, individual times and performances – was astounding.
James ran himself well into his late 70's and then in his 80's challenged himself in race walking.
Over many years of my running, James showed an enthusiastic/excited interest in what races I was doing and suggested how it might be possible at times to push myself a bit more!
Last year we met up in Falkirk for a chat and lunch and James was eager to show me his plan for me in the W60-64 age category, which at that time felt many, many months away, but he was always so well organised and had obviously put a lot of effort into this piece of work, which must have taken time to research and put together. I wasn't to know of course at that time it was going to be the last time I would see him. This piece of work my friend so thoughtfully completed is now something that I have to remember him by and hopefully, in his memory, manage to execute successfully at least one or two of the many challenges that he was hopeful I could achieve.
I truly hope that James realised what a huge asset he was to me. He will always remain in my memory and be part of my life.
Fiona Matheson
Hugh McGinlay added the following:
Dale Greig and James Munn
I was one of two SVHC members to attend the funeral of Dale Greig, the other a member of Garscube Harriers. I expected more from the Glasgow area.
Dale not only enriched athletics, she also enriched my athletic scene personally, as did Jim Munn, who died in December 2019.
He worked in secret his wonders to perform, neither seeking nor expecting recognition.
For some reason he chose me to be respected, as he did many others, originally a trio: Gordon Porteous, David Morrison and I, since greatly extended. We were invited guest runners for The Great Scottish Run with all accrued benefits. He also took a personal interest in all my races, and wrote evaluating them. Looking back through old magazines, I note that he made quality contributions and, as an athlete, he participated with creditable performances. He race-walked the Glasgow Marathon just to participate.
The things great men do live on long after they are gone. Thank you, Jim Munn.
I am now officially disabled: can pool/gym train but The Great Outdoors, for me, is now no more.
NEW EDITOR URGENTLY REQUIRED FOR THE SVHC NEWSLETTER
This edition will be my last as editor. If no one volunteers to take over, the Newsletter will cease to exist, which would be a real shame.
I have overseen the creation and publication of 21 magazines – and feel that new blood is needed. It has been a very enjoyable task, with lots of assistance from Karen Connal, our computer expert; and contributions from so many SVHC members, especially David Fairweather.
After Spring, I will continue to help my successor (if asked) by suggesting material or people to email etc. The new editor will not be unsupported, when she or he works on the Autumn edition and puts her or his own stamp on a fascinating and satisfying project, which receives so much positive feedback. Please consider yourself for the post! (Joint-editorship with a partner would also be possible.)
Colin Youngson
ALASTAIR WALKER'S SUPERB 2019 HIGHLIGHTS
At Hogmanay, Teviotdale Harrier Alastair (Sammy) Walker, the 2018 World Masters M60 10k Champion, and surely now one of the all-time greatest SVHC runners, posted the following on Facebook:
"Goodbye 2019 it's been a blast!
Masters V60 Golds in:
European 10k Road
European 5000m track
British and Irish International Cross Country
British Cross Country
British 10k Road
British 5k Road
British 5000m track
Scottish Cross Country
Scottish Short Course Cross Country
Scottish 5k Road
Scottish 10,000m track (New record)
Scottish 1500m (Championship record)
BMAF Male distance runner of year
Scottish Masters Athlete of year
and tomorrow we go again in 2020!"
He started the 2020 racing year with the Scottish 3000m Indoor Championship on 3rd January, finishing 1st V60 in 9.51.36, only 8 secs slower than Andy Brown's 1994 Scottish age-group World Record.
Alastair contributed the following article:
2019 – That was quite a year!
From hills not half a mile from my house in February for the Masters Cross Country to the glitz of the Hilton in Glasgow 2019 was a year to remember.
Pick a stand-out occasion in the year says our esteemed editor and write about it for the newsletter. There have been so many in 2019. Scottish Athletics Masters Athlete of Year, BMAF Distance Athlete of Year, a Scottish V60 best for 10,000 metres at Carluke (who decided to build a track on top of a hill?) British and Scottish V60 titles on track, road and country. Aintree glory. Did he say he wanted one memory or twenty? One it is, then.
European Masters Athletics Championships at Jesolo, Italy
Time away and financial constraints meant that I targeted the 5000 metres on the track and the 10k road race, which were taking place on the 13th and 15th September 2019 respectively. In both I reckoned my main rivals would be the Swede Torre Axellson and the Dutchman Jaap Stijjart based on the times both had declared (does anyone ever put their correct times down?) So, with both these names entrenched on my mind and on my hate list ha ha, I arrived in Jesolo on 11th September. After a couple of days registering and chilling (wrong word in that heat) with Colin Welsh and John Thomson, fellow Scots and friends, the day of the 5000 arrived.
The 5000 was being held at the track at Eraclea, which was six miles from Jesolo. Boarding the free shuttle bus, I immediately recognised "The Swede" (thank you Google images) and, after avoiding eye contact all journey, we arrived at the track around 4 pm for a 6.30 race. Found some shade before starting what little warm-up that was required. As ever, warmed up in my Scottish Masters tee shirt.
Finally race time. Had decided to sit in for few laps but the pace was so pedestrian that I took it on from lap 2. As if to script, I drew my two rivals away from the rest and by lap 4 we had drawn well clear of the field. Feeling fairly comfortable I made my move on lap 8 and 'felt' my two rivals fall behind. After holding it together for the final few laps, gold was mine in 17.08 with Axellson 23secs adrift and Stijjart a further 7 secs back
Amazing buzz! Flags up poles, National Anthem and loads of friendly chats with my new best friends Torre and Jaap plus their wives and kids. Raucous bus journey back to Jesolo with Ireland's Brian Lynch, who had won the V65, then out on the town with Colin and John for pizza and copious pints of Moretti.
The next day I headed into Venice for a day's sight-seeing with Colin and John. Beautiful place but so busy. Then back to Jesolo to get ready for the next day's 10k road race.
Sunday arrived, another scorching hot day and 10k time. Got taxi to the start in central Jesolo and thought myself lucky that I hadn't decided to do the half marathon, which was two laps of the 10k course. As usual, I was there way too early and mingled with the mass of other athletes from all over Europe till was finally race time. All ages were present at the start in a mad free for all. Had a quick chat with Claire Elms (going for her umpteenth medal of the championships) and had a look around for Torre Axellson who again was going to be my main rival in the V60. Surprisingly, he was nowhere to be seen. Gun went off and we were away. Shouts of encouragement from Colin and John standing with suitcases on their way to Airport. I settled into a 35 min pace which I knew, barring a big turn up, would win me gold. Course was flat but heat made it tough. Shout of congratulations from Archie Jenkins half mile from home and that was it. Another victory. Time was 35.28 and runner up was indeed my Swedish friend, invisible at the start, who was a minute behind.
Medal presentation was in a packed town square. After sitting through an endless array of national anthems there I was again on the podium. Very happy days.
So 2020 has dawned and, as I write this, I have had a stinker at Johnstone and battled through the mud at Falkirk …………… Oh for those summer days of 2019!
SCOTTISH MASTERS XC CHAMPIONSHIPS
AT JOHNSTONE ON 8TH FEBRUARY 2020
Scottish Athletics contributed a fine article:
"Ross Houston has savoured a couple of great moments when racing in the west of Scotland during a lengthy career.
Eight years ago he featured in a Scotland team, led by Derek Hawkins, which claimed a memorable and historic victory over England in the Home Countries XC International at Rouken Glen Park, on Glasgow's Southside.
Two years later the Central AC stalwart represented Scotland again in the marathon at the Glasgow 2014 Commonwealth Games.
The playing fields of McMaster Community Centre in Johnstone will now have a place in his affections, too, after he claimed a first Lindsays Masters XC gold two months after turning 40.
'It is my first Scottish title in cross country after about 26 years of trying,' grinned Houston, after winning by a single second in 28.05 for the 8k course.
A GB international in ultra-running since Glasgow 2014, he had to work for the win in Johnstone almost every stride of the way – after a superb run by Central AC team-mate, Scott Brember.
Brember had to settle for V45 gold in second place with Grant Baillie of East Kilbride, who had been in the leading group of three well into the third and final lap, in third (V40 silver).
'Scott has pushed me all the way there and Grant had a really good run, too,' said Ross.
'These guys are well used to cross country and to the Masters XC Champs. I've had a couple of years where, while not stopping running altogether, I've been doing other things with the kids and so on and not really racing.
'I came back at the East Champs just a few days after my 40th birthday. There were muddy sections today and twists and turns that made it harder than it looked. And at times you were running into those really strong winds but it developed into a really good race with the three of us clear.
'I am racing at the National XC at Falkirk in a couple of weeks. It's important for Central AC as we chase ten-in-a-row at Senior Men that we maybe have 10 guys really battling for the top six counting places. If I run at my best I might be close to the top six for Central but in some ways I'd hope not.'
Brember had won the V40 race at Hawick last year – the first V45 to do so. He won in a sprint finish on that occasion but Houston just edged ahead of him before the last 400m or so.
'I did manage to get ahead of him coming off the final hill but as we turned round onto the pitch for the last section, Ross got a little bit of a lead,' said Scott.
'He's a very fine athlete and I'll settle for V45 gold. It was an honour to win the overall race last year and be second this time.'
Cambuslang dominated the V40 and V45 races as they took places four, five, six and seven in that race just behind the top three – landing team gold thanks to the efforts of Kerry-Liam Wilson, Iain Reid, Ben Hukins and Kenny Campbell. Second team was Corstorphine AAC, with Giffnock North AC third.
The impeding 'doom' of Storm Ciara, of course, didn't deter hundreds of Masters athletes.
Women's race winner Heather Anderson of Fife AC had to work really hard to hold off the challenge from Angela Mudge of Carnethy in a battle that raged throughout the race.
'The winds were strong and in certain points, running into it was really tough, but I enjoyed it,' said Heather.
'I've come through from St Andrews and there were the weather warnings but it never crossed my mind not to come here. Of course not.
'I am late to racing, only in the last couple of years really, and am more used to hill running. This is me really making a start in terms of cross country but having been on the hills I was well aware of the challenge that Angela would present.'
Angela Mudge took the V45 gold in her first Masters XC race for half a dozen years, well clear of V45 Scottish Internationals Jennifer MacLean and Megan Wright.
Angela said, 'It might be my first and last, I am just warming up for hill races to come,' she said, with Claire Gordon of Hunters Bog Trotters finishing third overall and W40 silver medallist, with Ruth Fraser-Moodie third W40.
Frank Hurley of Cambuslang Harriers won the M65 and above race with the 1-2-3 completed by Tony Martin of Falkland Trail Runners and Andrew McLinden of Hamilton.
There were no fewer than 18 finishers in the M70 race and the beauty of watching these from the side-lines is noticing athletes who are making huge contributions to their clubs and the sport in other roles – like Pat Kelly at Law and District, Des Dickson at Cambuslang, Stuart Irvine at Garscube and so many others.
*Big thank you once again to our Road Running and Cross Commission and all helpers for making the Lindsays Masters XC happen at Johnstone."
Other results included the following:
The top W40-50 team award went to Hunters Bog Trotters, with Giffnock North obtaining silver medals and Lothian RC bronze.
W50 victor was Sue Ridley, who has had such a long and successful career. It was so good to see her racing really well once again. She was just in front of Mary McCutcheon, with Melissa Wylie third.
Carol Moss triumphed in the W55 division, well clear of Mary Western and Yvonne Crilly. Isobel Burnett retained her W60 title, with Innes Bracegirdle second and Margaret Martin third.
Ann White, our stand-out W65 athlete, held off Jeanette Craig and Susan Linklater. Sheila Strain won W70 gold.
The team title for W50+ went to Edinburgh Athletic Club, in front of Fife AC and Giffnock North AC.
M45 silver medallist was Kerry-Liam Wilson and Steven Campbell received bronze.
In the M50 category, Stevie Cairns won, not far in front of David Gardiner, with Perth Road Runners' David Knight third – he led his team to M50-60 victory, in front of.Cambuslang Harriers and Shettleston Harriers. First M55 was Chris Upson, from David Eckersley and Nick Milovsorov.
The legendary Hill and Cross-Country International Colin Donnelly finished well clear in the M60 category, in front of his distinguished Cambuslang team-mate Eddie Stewart. Charlie Haskett ran strongly to secure third place.
M70 winner for the third year in a row was Alex Sutherland, after a close battle with his International team-mates Robert Marshall and Norman Baillie.
Alex wrote the following on Facebook. "Fraser Clyne (journalist and former British Marathon International) got in touch with me for some comments after the race so I sent him the following.
"Haven't got your phone number but as you know part of the challenge of cross-country running is that every course is different, usually showcasing the local landscape and topography and, when you add Scottish winter on top of that, the outing and event can be anything but predictable!
Johnstone was a good parkland venue with challenging short hills made doubly so by the forerunner of Storm Ciara's gale-force winds catching us, fortunately just before the rains commenced.
Even when I tried the old trick of tucking in behind another runner, like wild geese do when flying in close formation, there was little respite, but when you turned a corner it was as if someone released the hand brake on your car! The other factor, which we had in abundance, was the soft wet ground which as you know saps strength, and then your energy seems to run out of your legs, robbing them of any bounce.
But this is all part of the peculiar challenge of cross-country running, which also has the effect of levelling the playing field, when Masters runners compete against younger faster competitors in difficult conditions. Old age, cunning and determination can sometimes outwit youthful talent!"
Fife AC veteran George Black marked the start of 2020 with a World age group best performance at the Portobello Promathon.
The popular road race is over the four-mile distance and Black came home in a remarkable time of 30:10, thus improving on the M80 World best which is listed at 37:45 on the ARRS site.
Adrian Stott has reported that George, who only started running in his 40s, plans to take on the Scottish 5k Champs in May and the British Masters 10k.
Scottish Athletics reported:
"It would be stretching the truth to say that the Scottish 3000m Champs, staged within the GAA Miler Meet at the Emirates Arena, was awash with some of our bigger names.
There was absolutely no shortage of 'stalwarts' of athletics in Scotland dotted around the indoor venue on Friday evening, however.
That complimentary label could justifiably apply to many of those present in various roles – Officials, volunteers, coaches and parents – as more than a few well-kent faces enter another decade.
Or to a host of our Masters medallists, too, with Cambuslang Harrier Kerry-Liam Wilson laying claim to quite an achievement as he closed off his V45 years with a fifth successive age group gold for the 3000m indoors. With all of those runs under 9:17.
As always, the Masters categories were keenly contested – with stalwarts out in force.
The names will be familiar but the achievement is precious each and every time. The aforementioned Kerry-Liam, for example, rightly proud to note that all five of his winning runs from V45 to the age of 49 have been under 9:17.
Among the other gold medallists were:
M40 Leon Johnson (Edinburgh AC); M50 Stephen Allen (Motherwell AC); M55 Guy Bracken (North Shields); M60 Alastair Walker (Teviotdale Harriers); M65 Frank Hurley (Cambuslang); M75 Bobby Young (Clydesdale Harriers).
W40 Jackie Etherington (Cambuslang); W45 Karen Kennedy (PH Racing); W50 Julie Wilson (Inverness); W55 Fiona Matheson (Falkirk Vics)."
Masters Track and Field Update by Mike Clerihew
New Scottish Masters best performances were set in January by Darren Scott (St. Helens Sutton) in the M50 60m recording a time of 7.52s at the Sale Harriers Open in Manchester eclipsing the late Alasdair Ross's 7.61s from 2004 and Paul Forbes (Edinburgh) broke Alastair Dunlop's M60 800m best of 2m 20.19s from 2015 with a time of 2m 18.84s at the Scottish National Open at the Emirates Arena on 18th January after narrowly missing it at the World Indoors in Poland last year.
Alastair Walker (Teviotdale) was the only athlete to set a Championship best at the National 3000m Championships at the Emirates on 3rd January when he won the M60 race in a time of 9m 51.36 bettering Andy Brown's 9m 54.02s from 1993.
There was some success for Masters athletes at the Scottish National Championships at the Emirates on 26th January with W35 Mhairi Porterfield (VP Glasgow) winning the shot with a throw of 13.10m, W35 Philippa Millage (VP Glasgow) placing second in the 800m in a time of 2m 08.54s and W35 Gillian Cooke (Edinburgh) winning bronze in the pole vault with a clearance of 3.14m
Scottish Masters Track and Field Championships and Combined Events Championships
Five Scottish Masters best performances and 15 Championship bests (with another being equalled) were recorded at the very competitive Masters Championships held in the Emirates Arena over the weekend 1st/2nd February.
Masters bests were set by George Black (Fife) winning the M80 800m in 3m 32.03s and the 1500m in 7m 17.64s, Bob Masson (Aberdeen) won the M70 pole vault with 2.67m, and Linzie Marsh (Pitreavie) won the W40 high jump with 1.44m. Bobby Stevenson (Ayr) won the M65 long jump with 4.87m which, if ratified, betters John Charlton's British record of 4.86m. George, Bob and Bobby's performances were also Championship bests.
Other Championship bests were set by Mary Barratt (Loughrea) with 11.71s in the W60 60m hurdles, Ian Horsburgh (Central) with 7.28s in the M40 60m and 22.48s in the 200m, Kathleen Stewart (North Shields) with 40.90s in the W80 200m and 1m 32.56s in the 400m, Ian Broadhurst (Wrexham) with 63.75s in the M65 400m, Andrew Lewis (Harrow) with 5.97m in the M50 long jump, Paul Guest (Yeovil) with 5.36 in the M55 long jump, Frank Stewart (Derry) with 9.64m in the M80 shot, Peter Fryer (Derry) with 1.68m in the M35 high jump and Melanie Garland (Kidderminster) with 9.09m in the W55 triple jump. Melanie also equalled the existing cbp with 1.30m in the W55 high jump.
In the combined events competition M55 Ron Todd (Central) won the Steedman Medal as best Scottish male placing second in the Masters heptathlon with 4245 points behind M60 Peadac McGing (Dundrum) with 4489 points. W45 Amanda Broadhurst (2690 points) won the pentathlon from W40 Katheen Ballard (North Ayreshire) with 2306oints.
Well done to all competitors with my apologies to anyone I have missed.
Updated best performance lists are published in the Track and Field section of this site. Any new record performances should be notified to me (mikeclerihew@yahoo.com). No documentation is required as I undertake my own research.
Philippa Millage and Darren Scott in Outstanding Form
Philippa Millage (VP City of Glasgow) took over a quarter of a second off her own W35 British record in her heat of the 800m at the British Indoor Championships in the Emirates Arena on 22nd February with a time of 2m 05.70s. In the final the following day she recorded a time of 2m 07.27s which was good enough to win the bronze medal – a great achievement at age 39.
At the Sale Harriers meeting on 23rd February Darren Scott (St. Helens Sutton) set new Scottish Masters best performances in the M50 category with 7.47s in the 60m, lowering his own time, and 23.88s in the 200m. Very well done to both athletes.
British Masters Indoor Track and Field Championships and Winter Throws Competition
The event was held at Lee Valley, London over the weekend 7th/8th March and produced several notable performances for Scottish athletes with forty-three medals being won over the two competitions and two Scottish Masters best performances set in the Indoor championships. Darren Scott (St. Helens Sutton) improved his recently set M50 60m best with a time of 7.41s finishing second and Jacqui Etherington (Cambuslang) won the W40 800m in 2m 23.66s bettering Sonia Armitage's best from 2004. Jacqui also won the 1500m in a time of 4m 58.70s.
Also indoors gold medals were won by Claire Cameron (VP-Glasgow) in the W60 shot (9.88m), Linzie Marsh (Pitreavie) in the W40 high jump (1.40m), Andrew Brown (Dunbar) M40 1500m (4.11.70), Paul Forbes (Edinburgh) in the M60 800m (2.20.02), Douglas Graham (Edinburgh) in the M40 pole vault (4.00m), Graham Lay (Southampton) in the M40 shot (12.62m), Brandan Lynch (Falkirk) in the M70 60m (8.82s), Jim Sloan (Annan) in the M75 shot (9.29m), Mike Tarawsky (Dundee) in the M45 400m (57.55s) and Steve Whyte (Thames Valley) in the M55 shot (12.97m).
In the outdoor throws competition Claire Cameron won gold in the W60 discus and silvers in the weight throw and hammer, Graham Lay gold in the M40 discus and javelin with silver in the weight throw and hammer, Stephen Leek silver in the M35 javelin as did Allan Leiper in the M55 event, Jim Sloan won gold in the M75 discus, David Valentine (West Suffolk) gold M60 weight throw and silver in the hammer and Steve Whyte won golds in the M55 hammer and weight throw.
SCOTTISH ROAD RUNNER OF THE YEAR AWARD HISTORY continued
(The Donald McNab Robertson Trophy)
1958 Alex MacDougall: although Hugo Fox, a former cyclist, won the Scottish Marathon in 1958 (arriving in the lead at New Meadowbank to discover a six-foot spiked gate still locked, but climbing over, without impaling himself, to finish in 2.31.22), and Alex McDougall (Vale of Leven) entered through the newly-opened gate to record 2.32.35, it was Alex who was awarded the Robertson Trophy. This was because, although Fox, Harry Fenion and Alex all represented Scotland in the 1958 Cardiff Commonwealth Games Marathon, in almost unbearably hot conditions only Alex McDougall finished – a fine 7th place in 2.29.57.2, against very strong competition. Alex also won the season-long SMC championship.
1959 Hugo Fox: Gordon Eadie (Cambuslang Harriers) remembered this race, from Falkirk to New Meadowbank. Hugo Fox, the holder and a good judge of pace, raced into an early lead from the start. By half-distance, he was several minutes in front; but, by twenty miles, runners dropped away from the chasing pack and Gordon found himself alone in second, and closing on the leader. However, "Hugo was one fox who wouldn't be caught and finished on the track to win by almost a minute": 2.28.27 to Gordon's 2.29.22. After a long discussion of several road race results, the SMC committee voted to nominate Hugo for the Robertson Trophy (rather than Andy Brown of Motherwell) and consequently the SAAA presented Hugo Fox with the prestigious award.
1960 Gordon Eadie: Gordon had been the 1959 SMC champion. He retained this title in 1960, narrowly from John Kerr (Airdrie Harriers). In the Scottish Marathon to Meadowbank, on a particularly hot sunny day, Gordon started cautiously and ran an even-paced race, making steady progress, and passing the leaders in later miles, to win convincingly in 2.36.40 from John Kerr. Gordon Eadie received the Robertson Trophy.
1961 John M Kerr: John, a former cyclist, was a strongly-built runner with a low but very powerful running action. The Scottish Marathon – yet again, Falkirk to Edinburgh – was held in very warm conditions. Four English runners turned up and sounded very confident. However, the heat got to them, and John Kerr won in 2.36.06, from Bill McBrinn (Monkland Harriers – 2.37.32). John won the SMC championship as well (and retained this in 1962); and was a unanimous choice to receive the Robertson Trophy.
1962 Alastair J Wood: was one of Scotland's finest International athletes, who had won Scottish Track titles (3 miles in 1957 and 1959; 6 miles every year from 1958-1961). He was Scottish Native Record holder for both events. In Cross-Country, running for Shettleston Harriers, he became National champion in 1959; and was an excellent seventh in the International Championships at Hamilton Racecourse in 1960. Then in 1962, by now a member of Aberdeen AAC, Alastair took part in the Scottish Marathon, which started and finished at New Meadowbank, via Dalkeith and Cockenzie. The course was hilly, with a headwind on the way back, but Alastair broke away at 18 miles from Andy Brown (who later dropped out) and won, well clear of John Kerr, in a Championship record of 2.24.59. In July, Wood ran splendidly in the AAA Marathon to finish second to Brian Kilby; and then represented Great Britain in the Belgrade European Marathon. Kilby won, with Wood a meritorious fourth. After such a superb season, Alastair Wood was bound to receive the Robertson Trophy.
1963 Ian Harris: The favourite for the Scottish Marathon was Jim Alder (Morpeth Harriers and EAC), the famous Geordie Scot. He had won the 1962 Scottish Cross-Country title, and represented Scotland in Belgium and GB in Barcelona, as well as setting a new record in the Edinburgh to North Berwick 22. The course for his marathon debut was out from and back to Anniesland in Glasgow. Jim was well clear early on, but the long uphill stretches wore him down. Although he was three and half minutes in front at 20 miles, he slowed dramatically and only just held on to second place after Ian Harris (Beith Harriers and the Parachute Regiment) swept past. Ian won in a good time of 2.25.23, over six minutes in front of struggling Jim Alder, who learned a lot from this experience. Harris, a Scottish International cross-country runner in 1961, when he had also won the Beith Harriers New Year's Day event, raced well in hill races like Ben Lomond and Ben Nevis (4th in 1963). Ian Harris was awarded the Robertson Trophy.
1964 Alastair Wood: The redoubtable, satirical Ally Wood, who inspired a generation of good Aberdeen distance runners, secured the second of his six Scottish Marathon titles on a slightly easier course, which finished at New Meadowbank but went out through Portobello and Musselburgh to the turn at Aberlady. Wood was not content to win, but pushed hard to reduce his own Championship record to 2.24.00. Despite Jim Alder finishing third in the AAA event, Alastair was awarded the Robertson Trophy.
1965 Alastair Wood: This Scottish Marathon was a tough one – a genuine head-to-head between the reigning champion and a future one. The course was a switchback out and back to Westerlands in Glasgow. Donald Macgregor (Edinburgh Southern Harriers) lived and worked in St Andrews. In March, he had run for Scotland in the Ostend Cross-Country International. Then he had lost to Alastair Wood in the Dundee 10; but gained revenge by winning the SAAA Ten Miles Track title in front of the Aberdeen man. In the Marathon, these rivals ran together until 19 miles, when Donald became tired and Wood drew away to win in his third Championship record (2.20.46), from Macgregor (2.22.24). Later in 1965, Fergus Murray (ESH) won the Shettleston Marathon in 2.18.30, with Wood second in 2.19.03 – the first sub-2.20 clockings in Scotland. In May 1964, Dale Greig (Tannahill Harriers) had set an inaugural Women's World Record by completing the Isle of Wight Marathon in 3.27.45, and in 1965 the SMC made her a Life Member; but Alastair Wood retained the Robertson Trophy.
1966 Gordon Eadie: There were three outstanding candidates for the Robertson Trophy this year. In July, Alastair Wood achieved a European record 2.13.45 in the Inverness to Forres Marathon. This was eventually ratified as the 1966 World's fastest marathon time. In Kingston, Jamaica, in very hot conditions, Jim Alder produced a wonderful run to win the Commonwealth Games Marathon for Scotland. Gordon Eadie had finished second behind Charlie McAlinden in the Scottish; but showed real strength by winning two ultra-distance races. The first was gaining revenge on Bernard Gomersall, the Englishman who had won the 1965 London to Brighton 52 (when Gordon was third). In July 1966, Gordon beat his rival by nine minutes, winning the Liverpool to Blackpool 48 and a half miles race, recording 5.00.22. Then he set a new record time of 4:41:27 in the Edinburgh to Glasgow 44. In addition, he became SMC champion. After a vote between Alder and Eadie, which ended up five to four in favour of the latter, Gordon Eadie was awarded the Robertson Trophy.
1967 Alastair Wood: In the AAA Marathon at Nuneaton, near Birmingham, Scots finished first (Jim Alder 2.16.08), second (Alastair Wood 2.16.21) and third (Donald Macgregor 2.17.19). The Scottish Championships were held in Grangemouth Stadium, and Wood secured his fourth marathon title, on an out and back course, in 2.21.26 from his Aberdeen clubmate Donald Ritchie (2.27.28). The Robertson Trophy was regained by Alastair Wood, who won it for the fourth time.
1968 James N C Alder: On several occasions, the Robertson Trophy was presented to a runner who had almost won it the previous year or the one before. Jim Alder (who must have been very close indeed to receiving this honour in 1966 and 1967) was well clear at the top of the Scottish rankings in 1968, with a time 2.14.14 in the Polytechnic Marathon. He also recorded 2.16.37 when he finished a fine third in the AAA Marathon in Cardiff. This performance ensured GB selection for the Mexico City Olympic Marathon. Unfortunately, the high altitude forced even this toughest of competitors to drop out. Nevertheless, it was crystal clear that Jim Alder fully deserved to be presented with the Donald McNab Robertson Memorial Trophy.
1969 Jim Alder: There could only be one winner of the Trophy: the holder, Jim Alder. In the AAA he was third in 2.18.18; and was selected to race for Great Britain in the European Championships Marathon, over the notoriously hot and hilly course from Marathon to Athens. Jim fought his way to a bronze medal in 2.19.05. Consequently, he was a unanimous choice to retain the Robertson cup and plaque.
1970 Jim Alder: This was a very important year for Scottish Athletics with the Commonwealth Games at Meadowbank in Edinburgh. The Scottish Marathon was the team trial. Jim Alder won in a championship record of 2.17.11, with Donald Macgregor second just three seconds behind and Fergus Murray third (2.18.25). These runners were selected as Scotland's representatives in the Commonwealth event; and Jim Alder was chosen as the 'Mystery Man' to enter the stadium, complete the relay from Canada, and hand the baton to Prince Philip, as the official signal to declare the Games open. In the Marathon, England's Ron Hill smashed the European record with 2.09.28, but Jim Alder (who had won gold in Jamaica 1966) battled in, exhausted, to secure a valiant silver medal in the Scottish National record of 2.12.04. Murray was seventh (2.15.32) and Macgregor eighth (2.16.53). For decades thereafter, this remained the fastest marathon ever run in Scotland. There was no doubt that Jim Alder would receive the Robertson Trophy for the third successive year.
1971 Alex S Wight: The Scottish Marathon rankings were topped by Alex Wight's marvellous 2.15.27 victory in the Edinburgh to North Berwick Marathon, not far in front of his brother Jim (2.15.43). In the AAA Maxol Marathon, Jim Alder finished sixth in 2.15.43, but was 22 seconds from qualifying for the GB European Championships team. In ultra-marathons, Alex Wight won twice: in the Edinburgh to Glasgow 44; and the Two Bridges 36, by more than five minutes. (In 1972, he was to break the Two Bridges course record with 3.24.07.) He also won the Clydebank to Helensburgh 16. Consequently, Alex Wight was chosen to receive the Robertson Trophy.
1972 Donald F Macgregor: In June's Maxol Marathon (and British Championships), Donald Macgregor finished third in a personal best 2:15.06, and thus qualified for the British Olympic team. In Munich, he surpassed even this performance. Timing his effort brilliantly, he came through to seventh place (2.16.34.4), the highest achieved by a Scotsman in any 1972 Olympic final. Furthermore, he was less than four seconds behind the illustrious Ron Hill, who seemed severely shaken when Donald appeared at his shoulder. Donald Macgregor was chosen unanimously as the most deserving of Robertson Trophy recipients.
1973 Don Macgregor: In 1973, events were inevitably less exciting, but the Scottish Marathon Championship served as a trial for the Christchurch Commonwealth Games team. Donald remembered the race as tough but he did not have much difficulty winning in 2.17.50, 34 seconds in front of Jim Wight. They were both chosen to compete in the Commonwealth Marathon. Despite Aberdeen AAC's Rab Heron topping the Scottish rankings with 2.17.07 (set in winning the Edinburgh to North Berwick Marathon), Donald Macgregor retained the Robertson Trophy.
1974 Don Macgregor: In January at Christchurch, New Zealand, a fast-finishing Donald Macgregor produced another fine race – 6th in the Commonwealth Games. This was to be his best-ever time – 2.14.15. After a respite period and period and a second build-up, later on Donald reflected that winning the Scottish Marathon in June 1974 was probably the easiest of his three victories (1973, 1974 and 1976). He recorded 2.18.08, in front of Rab Heron (2.19.18). Two other fine performances that year took place over a difficult course at Draveil, near Paris, where Alastair Wood became World Veteran Marathon Champion; and Dale Greig (aged 37) won the very first IGAL World Championship Women's Marathon. Nevertheless, there was no doubt that Donald Macgregor should, for the third successive time, be awarded the Robertson Trophy.
1975 Colin J Youngson: Jim Wight (EAC) had run very well to win the August 1974 Two Bridges 36 (3.26.31); and followed that with victory in October's Harlow Marathon (2.16.28). Since the Trophy decision was often made by the end of September, Wight's Autumn flourish might well have led to the award in 1975. Sandy Keith (EAC) and Colin Youngson (ESH) often ran hard 20-mile Sunday sessions together, but were serious rivals. Colin finished in front of Sandy in the EU 10 and did so again when he won the Drymen to Scotstoun 15, but Sandy was peaking for the Scottish Marathon and getting stronger – he won the tough Fort William 10. In the Scottish, on a very warm day, Sandy charged off into a slight headwind but Colin sheltered right behind. After the turn, they ran side-by-side. Colin broke away at 19 miles, but Sandy was still dangerously close at Meadowbank. Youngson's time was a new championship record (2.16.50) and Keith's a personal best (2.17.58). Subsequently, both ran in small GB teams and finished second in International Marathons: Colin in Berchem, Belgium; and Sandy in Enschede, Holland. Then, too late for consideration, Sandy Keith won the Harlow Marathon in 2.16.12, which topped the Scottish rankings. However, Colin had finished a close second, and first Scot, in his ultra-marathon debut – the Two Bridges 36 – in 3.29.44, and this performance probably tipped the balance, so that Colin Youngson received the Robertson Trophy.
1976 Alexander B Keith: This year there was no doubt – Sandy Keith was the top Scottish Marathon runner. (Colin Youngson had trained too hard and suffered sciatica; although he was to win two more Scottish titles in 1981 and 1982.) The big race was the AAA Olympic trial on a hot day in hilly Rotherham. Sandy finished 6th in 2.19.02 (which topped the Scottish rankings) having hung on as long as possible to the three men (Barry Watson, Jeff Norman and Keith Angus) who were selected for the Montreal Games. Sandy had to content himself with another British vest in a foreign marathon. On 31st July he was victorious in the marathon at Noordwijkerhout, Netherlands, in 2.21.43; and, up to 1979, was to run subsequent events for GB (and Scotland in 1982). Furthermore, his Harlow victory in October 1975 was extra evidence to ensure that Sandy Keith was awarded the Robertson Trophy.
1977 Jim Dingwall: The Scottish Marathon this year was to be the fastest until 1999. Once again, it was over the usual Meadowbank course on a warm day. The main man was that charismatic schoolboy 100 metre sprinter turned Scottish or British International middle-distance, cross-country and road runner Jim Dingwall (Falkirk Victoria Harriers) – the 'Guv'nor' as he was known at Edinburgh University – or 'the Head Waiter' as he was cursed by those who had suffered his famed 'kick' to the finishing tape. In the AAA event at Rugby in May, Jim had finished a good eighth. A personal best 10,000m (28.55) two weeks before the Scottish (which was held at the end of June) showed his good form. Confidently but uncharacteristically, Jim led from the start, and by halfway was leading with Sandy Keith and Willie Day (FVH). Dingwall surged away at 15 miles and won in a championship record of 2.16.05 (topping the Scottish rankings), from his team-mate Day (2.17.56). Soon afterwards it was time for celebratory beers at the Piershill Tavern, near Meadowbank Stadium. Jim Dingwall was a certainty to receive the Robertson Trophy.
1978 Jim Dingwall: In mid-April, Jim Dingwall displayed fitness by winning the Clydebank to Helensburgh 15. The AAA Marathon at Sandbach took place in May and Jim managed 2.13.58 (top of the Scottish rankings) for 5th place and selection to represent Scotland in the Edmonton Commonwealth Games Marathon. Sandy Keith ran 2.18.15 and was unlucky not to be chosen. Unfortunately, Jim suffered during the flight to Canada and his training was seriously affected. Nevertheless, he led to halfway, and then hung on bravely to the leading pack, before having to drop away after 25km. Yet Jim Dingwall was the unanimous choice to retain the Robertson Trophy.
1979 Alastair Macfarlane: After a year of injury-free training, a sensible blend of mileage and short or long repetitions, Alastair Macfarlane (Springburn Harriers) showed ominously good form in April, winning the Clydebank to Helensburgh by over a minute, and, shortly afterwards, setting his fastest time for 5000 metres. In the Scottish Marathon at the end of May, a pack of six reached halfway, after fighting into a slight headwind. After the turn, suddenly the pace of the return journey became extremely fast, and athletes were dropped until Macfarlane, Macgregor and Youngson were left. After 20 miles, Alastair was out on his own and, with five miles to go, knew that he would not be caught. Relaxed and fresh, he won in a personal best (2.18.03), from Donald (2.19.15) and Colin (2.19.48). Deservedly, Alastair Macfarlane was presented with the Robertson Trophy. However, in 1979, things were changing for Scottish Marathon runners, with the introduction of inaugural Aberdeen and Glasgow Marathons, which would be emulated by several others around Scotland. With the possibility of prize money on the horizon, plus more expenses-paid 'trips' to International Marathons, the 'Serious Amateurs' would be replaced by 'Semi-Professionals', and the Scottish Marathon Championship would seldom, in future, be significant in deciding the recipient of the prestigious Donald McNab Robertson Memorial Trophy.
1980 Graham Laing: Top of the 1980 Scottish Rankings was John Graham (Clyde Valley AC) who finished a marvellous third (2.11.47) in the New York Marathon – held too late for Robertson Trophy consideration. The Scottish Marathon in June was, alas, to be the final one similar to the fast 1970 Commonwealth Games course. A strong following wind on the outward journey caused problems on the return. Young Graham Laing, an athlete of great potential from Aberdeen AAC, eased away up Wallyford Hill and reached the turn in 66.46, well in front of Alasdair Kean (Derby) and Colin Youngson, who were together in 67.08. On the way back, while Youngson sheltered behind Kean, Laing kept increasing his lead, as they battled the strongest wind they had ever encountered in a marathon. Youngson moved into second at 17 miles but Graham won 'easily' in 2.23.03, with Colin timed at 2.24.56 and Alastair Macfarlane 2.27.21, followed by the very tired Alasdair Kean. The race had been sponsored by a butcher, so Graham won £100 worth of meat for his freezer. Not even a chop for the others, however. Elsewhere, Jim Dingwall had won marathons at Le Quesnoy and Glasgow (2:16:07). Yet it seemed fair that the talented, improving Graham Laing, already twice a Scottish International at 10,000m, should win the Robertson Trophy.
1981 John E Graham: Having moved to Birmingham in 1979, joined Birchfield Harriers and produced a Scottish National record at New York in late 1980, John Graham improved even more in 1981, when he won the inaugural Rotterdam Marathon in a startling 2.9.28 – a time then only beaten by six other athletes in history. Second in the 1981 Scottish rankings was Graham Laing, with 2.13.59, when fifth in London. John Graham had represented Scotland in the IAAF World Cross-Country Championships four times: once as a junior (1975); and thrice as a senior (1977, 1978 and 1980). In 1978, he had twice broken the Scottish Native Record for 3000 metres steeplechase, ending up with 8.39.3. Now he was piling in many miles of incredibly tough training. Over the year, this averaged 115 miles per week, including track work. Before a marathon, John endured six weeks of even heavier mileage; followed by six weeks of faster work. Undoubtedly, John Graham raised Scottish Marathon standards immensely; and, of course, became a Robertson Trophy winner.
Leslie Watson (London Olympiades), a former Scottish International track and cross-country runner, won the British Championship Marathon in 2.49.08.
1982 John Graham: His marathon racing career (1980-1987) coincided with boom years for the marathon. He competed for GB or as an invited athlete all round the world and received marvellous hospitality and prize money. He met and formed friendships with great runners past and present, from Herb Elliot to Frank Shorter and Steve Jones. In 1982, representing Scotland at the Commonwealth Games in Brisbane, John raced boldly but suffered from a cruel stitch (an old problem due to a scarred stomach muscle) and finished fourth in 2.13.04. Graham Laing ran very well for seventh in 2.14.54. To finish the season, John Graham ran 2.10.57 in New York; and retained the Robertson Trophy.
1983 Jim Dingwall Back in 1982, Jim had been 5th in the AAA race at Gateshead in 2:15:30, nine seconds clear of Graham Laing, who, along with John Graham, was selected to run the Commonwealth Games Marathon instead of Jim, due to lack of Scottish team funding. How did he respond to this setback? In January 1983 Jim won the Hong Kong Marathon (2.15.48). Then, in the London Marathon on the 17th of April, he ran the fastest time of his life: 2.11.44, securing fifth place and bronze in the British championships. On paper this was his best run, but he was left without the feeling of euphoria that normally accompanies such a performance. To explain, having had a cold for the three days prior to the race he had not slept well, and then on the day he had lost a lot of ground on the cobbles at the Tower at 22 miles. The resulting feeling was one of frustration as he felt that he could have gone even faster although he was pleased with the time. He also ran Laredo, New York and Bolton in 1983; and after that continued to represent GB in marathons. Looking back, Jim reckoned that his best ever performance had been winning the 1976 San Silvestre Villecana road race in Madrid, since to defeat four Olympic finalists came as such a lovely surprise. For the third time, Jim Dingwall was presented with the Robertson Trophy.
1984 Don Macgregor In 1983, Donald had won the first Dundee Marathon in 2.17.24, the fastest time of the year by a British Veteran. In 1984, aged almost 45, he won Dundee again in 2.18.41. After his birthday, he smashed the British M45 record in the Glasgow Marathon with 2.19.01. Donald, the 1972 Olympian, had been World Veteran Marathon champion in 1980; and also coached the Scottish Marathon squad. The fact that Donald Macgregor received the Robertson Trophy suggests that the SMC/SAAA selectors had become fully aware of the flourishing Veteran/Masters movement and were not automatically nominating the fastest Scot of the year.
The 1980s were dominated by John Graham and then Allister Hutton, which meant that other really good marathon men seldom won the Trophy. In 1984, Fraser Clyne (Aberdeen AAC) finished second at the US Marathon Championships in Sacramento in his fastest ever time of 2:11:50. He had run for Scotland: five times in the World Cross; and had Scottish vests for 3000m Steeplechase, 5000m and 10,000m. Fraser, hampered by a lower back problem, still finished tenth in the 1986 Edinburgh Commonwealth Marathon, and often represented GB, as well as (between 1992 and 1997) winning five Scottish Marathon titles. Fraser Clyne, along with Peter Fleming (Bellahouston) must be the best male Scots never to receive the Donald McNab Robertson Memorial Trophy.
1985 Allister Hutton: In 1975, aged 20, Allister had won the Scottish Junior Cross-Country title. He was National Senior Champion in 1978 and 1982; and had a record ten appearances for Scotland in the IAAF World Championships. At 5000 metres, he recorded his best time, 13.41.45, at the age of 26. Four years earlier he had run 28.13.09 for 10,000 metres at a mere 22 years old; but it took almost another ten years before he finally broke a barrier to record 27.59.12. Thirteen of the top fifty Scottish 10,000 metres performances were his. Allister competed in three consecutive Commonwealth Games for Scotland during his career, starting in 1978. In 1985, he finished his third marathon in London, third in the race (and the British Championships) behind Steve Jones and Charlie Spedding, in a Scottish National record time of 2.09.16 – a mark which was to endure for 34 years. This excellent performance justified completely Allister's years of Spartan concentration on maximising speed and stamina before switching to the classic distance. John Graham ran 2.9.58 when he was second in Rotterdam; and 2.12.55 in Chicago, but Allister Hutton had to be chosen as the winner of the Robertson Trophy.
Aberdeen AAC's Lynda Bain (who in 1983 had been the first Scottish Women's Marathon Champion, and retained this title in 1984) finished London in 7th place, with an excellent 2.33.38, a new Scottish National record.
1986 John Graham: In the Edinburgh Commonwealth Games Marathon, the holder – Australia's Rob de Castella – zipped casually through the first ten miles in 49.27. He then increased the tempo, covering the next five miles in 24.10 with only Scotland's John Graham (who that Spring had run 2.13.42 in Rotterdam) for company. The big Lanarkshire man was keen to pick up a medal after finishing fourth four years earlier in Brisbane, but paid a heavy price for trying to stay with the tough Australian. De Castella continued to power away and went on to win in 2.10.15. Graham ran out of steam and was overhauled by another Australian (Steve Moneghetti 2.11.08) and Canada's Dave Edge (2.11.18). John had to settle for fourth place in 2.12.10. It was little consolation to win the Robertson Trophy for the third time.
Allister Hutton had been third in London again (2.12.36) and won a British Championship silver medal.
For Scotland, Lorna Irving (Border) was a very good fifth in the very first Commonwealth Games Women's Marathon (2.36.34).
1987 Lindsay Robertson: Although Scottish Athletics records are patchy, it seemed likely that John Graham would have received the Robertson Trophy for the fourth and final time. He topped the Scottish rankings with 2.12.32 when securing bronze in the British Championships in London. Sadly, John considered this time 'slow', reduced his training mileage and eventually stopped racing. Amazingly, John Graham once held nine of the best twenty Scottish marathon times. Although the Scottish Marathon Club proposed John Graham for the Trophy, the SAAA over-ruled in favour of Lindsay Robertson (EAC), who won the Frankfurt Marathon that October, recording his fastest-ever time of 2.13.30. During his career, he ran seventeen sub-2:20 marathon races; won Edinburgh twice and the Tiberias Marathon in Israel three times. Lindsay ran several good races representing Scotland (or GB in the European or World Marathon Cups). He raced all over Europe plus New York and Seoul in South Korea.
1988 Allister Hutton: Sixth place in London, in a very good time of 2.11.42, made sure that the Robertson Trophy returned to Allister Hutton. Sheila Catford (Leeds) ran very well to record 2.33.44. Allister and Sheila topped the Scottish ranking lists.
1989: Allister Hutton (ESH) or Lynn Harding (Houghton). These two athletes might have shared the Robertson trophy, after topping the Scottish rankings, Allister with 2.12.47. Lynn finished eighth (British Championship bronze) in London, clocking an excellent time of 2.31.45, breaking the Scottish National record, which had been set in 1985 by Lynda Bain (Aberdeen AAC). Scottish selectors were now taking Women's performances very seriously, and into consideration when it came to awarding the Robertson Trophy. Between 1976 and 1982, Leslie Watson (London Olympiades), a Scottish International on track and country, had topped the Scottish Women's marathon rankings six times. She became an extremely popular competitor in umpteen British city marathons; and also set records in the London to Brighton ultra; and the World's fastest time for 50 miles. Then Lorna Irving and Lynda Bain ran marathons for Scotland and Great Britain. Sheila Catford and Lynn Harding followed suit. Before long, Liz McColgan would become the top Scottish marathon runner, more highly rated than any contemporary Scottish male.
1990 Allister Hutton: There could only be one athlete considered for the Robertson Trophy this year: the British Marathon Champion, Allister Hutton.
Here is the official London Marathon history online report: "The tenth London Marathon saw the first British men's winner since 1985 when 35-year-old Allister Hutton left a quality field far behind after dispensing with the services of pacemaker Bill Reifsnyder of the USA at 14 miles. In poor weather, Hutton maintained his form to the line, winning in 2:10:10. He was in such good shape that he even asked the early pacemaker Nick Rose to speed things up after only10km. The real race was among the chasing pack but Italian Salvatore Bettiol and Spaniard Juan Romera proved stronger than the rest to finish second and third. Romera set a new Spanish record with 2:10:48. Pre-race favourite Belayneh Densimo, the world record holder from Ethiopia, dropped out after 14 miles."
Seldom has a television broadcast seemed so fascinating to Scottish viewers; seldom has time (and distance) taken so long to pass. Yet Allister showed no sign of distress: his style remained controlled and his face composed. However, the long, long straight of The Mall seemed an eternity to him – both agony and ecstasy as he lived out the dream of leading such an important event in front of so many rivals and spectators. Eventually he crossed Westminster Bridge first, still twenty seconds ahead, in 2.10.10 – a really dramatic Scottish victory in the English heartland.
Back in 1984, awesome runaway victories in the Morpeth to Newcastle and AAA Half Marathon had convinced Allister to try the marathon seriously. During his career, he ran well in London (five times), Chicago (twice), Oslo and New York; and in 1990 created a significant piece of Scottish (and British) Athletics History.
Sheila Catford won a bronze medal in the British Championships with a time of 2:36:42.
1991 Donald A Ritchie: Later voted the World's finest ultra-distance runner of the 20th Century, Donald was aged 47, when he won the 1991 West Highland Way race and the AAA 24 hours title, before being awarded the Robertson Trophy. In 1992 he was victorious in the very first Scottish 100km event at Heriot Watt University, the British 100km at Nottingham and his third consecutive 24 hours AAA championship. Scottish Athletics presented him with the George Dallas Memorial Trust Trophy.
N,B. Paul Evans topped the Scottish marathon rankings in 1991 (2.12.53) and 1992 (2.10.36). Evans was born in Springburn but based in Suffolk. He was identified as a 1994 Commonwealth Games prospect but in 1993 ran a road race for England at Bamburgh Castle, then notified the Scottish CG team manager that he intended to continue competing for England. None of his later times featured in Scottish lists, even when he won the 1996 Chicago Marathon in 2.8.52.
1992 Liz McColgan: Suffice it to say that Liz McColgan (nee Lynch) of Dundee Hawkhill Harriers was one of Scotland's greatest all-time athletes, world-class on track, country and road. Do read her full profile on the site Scottish Distance Running History, under 'Elite Endurance'. She concentrated on the marathon between 1992 and 1998, setting very high standards which have never been equalled by a Scottish woman. In 1992 she won the first World Half Marathon title; and also the Tokyo marathon in a Scottish National record of 2.27.38 and was a clear choice to receive the Robertson Trophy – the first woman to do so, but certainly not the last.
1993 Liz McColgan: She finished a fine third (2.29.37) in the 1993 Flora London Marathon in 1993 and retained the Robertson Trophy. Then she was injured and, by 1995, had been told that she might never run again, since years of hard training were taking their toll, causing chronic pain in back, knee and foot. Yet her doctors probably didn't realise who they were dealing with: this was Liz McColgan!
Top male Scot in the 1993 marathon rankings was Peter Fleming (Racing Club Edinburgh) with his fastest-ever time of 2.13.33 in San Sebastian, Spain. Peter also led the way in 94, 95 and 96 and enjoyed a long, successful, lucrative 20-year road running career, not only in Britain but also predominantly in the USA. Aged 22, he had won the 1983 Glasgow Marathon for Scotland (leading his team to victory over the other home countries) but, between 1987 and 1990, concentrated on increasing speed at shorter distances. The result was a 1991 marathon in 2:14:17. GB marathon ranking positions for his best time each year were 7th in 1993, 8th in 1994, 6th in 1995 and 9th in 1996. Peter Fleming won several significant American races as a Veteran.
1994 Trudi Thomson: At the age of 35, Trudi Thomson (Pitreavie AAC) raced very frequently. By early June 1994, that year she had already won the Scottish veteran cross-country, half marathon and marathon titles, as well as finishing third in the UK Inter County 20 miles championship at Corby; and fifth in the Two Oceans (Indian to Atlantic) 35-mile race in Cape Town. At the end of June, Trudi represented Great Britain in the World 100 km championships at Lake Saroma in Japan. There she had the race of her life to take the silver medal, recording 7 hours 42 minutes and 17 seconds, a Scottish National record. Trudi also won her third Two Bridges 36 Miles in a much faster time than before, a record 4:06:45. Victory in the Edinburgh to North Berwick 22.6 miles produced another course record of 2:15:31. After such a marvellous season, Trudi Thomson was the outstanding candidate to receive the Robertson Trophy.
1995 Lynn Harding: In the European 100km Championship. Lynn won individual silver in the excellent time of 7.52.23, leading the Great Britain team to silver medals as well. Back in 1989, she had set a new Scottish marathon record of 2.31.45 in the London Marathon; and also ran for Scotland in the 1990 and 1994 Commonwealth Games Marathons. Lynn Harding was the last definite recipient of the Donald McNab Robertson Memorial Trophy.
1996 Liz McColgan: In soaring heat, Liz McColgan won the Flora London Marathon (2.27.54), becoming British Champion. The official report included the following: "Norway's Anita Hakenstad, who was chasing a 2:30:00 Olympic qualifying time, formed an early breakaway alliance with Russia's Firaya Sultanova and Estonia's Jane Salumae and the trio left the women's elite pack far behind. Hakenstad forged ahead in mile 10 and passed the half way point alone in a personal half-marathon best of 73:31. At this stage she was 2 minutes clear of Liz McColgan and was to stay in the lead until the 20-mile point. Chasing hard, McColgan did not gain sight of the fleeing Norwegian until 30km but, thus encouraged, the Scot quickly closed the gap and by the finish was over 2 minutes clear of the emerging Kenyan, Joyce Chepchumba. Defending champion, Malgorzata Sobanska from Poland, salvaged something from a lack-lustre run by taking 3rd place from Angelina Kanana of Kenya with a late rally. The bold Hakenstad, although suffering in the closing miles, was rewarded with a full marathon personal best in 5th place."
In the Autumn, Liz McColgan finished first in the BUPA Great North Run, but had again been left disappointed at the Olympics. McColgan had chosen the marathon but, just days before, while preparing at her base in Florida, she suffered an insect bite. The poison entered her system and she was never herself, finishing sixteenth in the Games in Atlanta. There is no doubt that, had it been presented that year, she would have received the Robertson Trophy.
1997 Liz McColgan: In 1997 she was so close to successfully defending her London Marathon title, losing by one second to Kenya's Joyce Chepchumba, who took victory with virtually the final step of a memorable race. But McColgan's time of 2:26:52 was a personal best and a new Scottish National record.
Top male Scot was David Cavers (Teviotdale Harriers/ Border) who ran 2.16.18, probably in Rotterdam. Between 1990 and 2000, he represented Scotland four times for road running (10km, half marathon, ten miles, marathon) and nine times for cross-country, including the 1990 Home Countries International, which Scotland won, plus British championships and World Trials. Cross-country was his main strength: six East District titles; and amazing consistency in the Senior National. Between 1989 and 2001 he was second, fourth twice, fifth twice, seventh, eighth twice, ninth, tenth twice, twelfth and fourteenth. Dave's silver medal in 1999 was won at Beach Park, Irvine, when he was defeated by Bobby Quinn but finished in front of Tommy Murray, Phil Mowbray and Tom Hanlon. When he was fourth in 2000, the three in front were also very high-quality GB Internationals – Quinn, Murray and Glen Stewart.
1998 Liz McColgan: Once again, Scotland's best marathon runner finished second in the London Marathon with 2.26.54; and should have been awarded the Robertson Trophy for the fifth time.
Dave Cavers improved his personal best to 2.16.06 in Rotterdam. He was selected to compete for Scotland at that year's Commonwealth Games. Unfortunately, this took place in Kuala Lumpur, Malaysia, which proved extremely hot, humid and totally unsuitable conditions for long distance running. Dave was also unlucky to contract a virus and did not finish the race. However, by November 1998, he had recovered in time to win the Derwentwater ten miles road race in Kendal. Dave Cavers continued to run cross-country until 2008 before retiring after an outstanding career.
1999 Simon Pride: Born in Swansea, he represented Wales in 800m and 1500 metres as a youngster and was in the same Schools' International team as World Champion hurdler Colin Jackson. His promising running career took a back seat after he left school to join the Army at 17. Four years later he moved to Fochabers in Moray, Scotland. An industrial accident almost ended his running but, once he recovered, advised by Donald Ritchie (the World 100km Track record holder) he found international success in the world of ultra-distance running. His first 100K in 1996 produced a Scottish Championship bronze medal. The following year he was ninth in the European Championships and by 1998 he had a top six finish in the World Championships to his credit (6:59:38). In March 1999 Simon Pride came close to breaking the world record for 40 miles track when winning the well-respected annual event in Barry, Wales, with a time of 3:53:55 which was a race record. The Keith and District athlete's greatest triumph came in May 1999 in France, where he won the World 100km title with a UK and Scottish road best of 6 hours 24 minutes 05 seconds. In an exciting last 10K he prevailed over the Frenchman Thierry Guichard by a mere 21 seconds! Simon received the John Jewell Medal for 1999 which is presented annually by the Road Runners Club for the most outstanding annual road running performance at any distance from 10K upwards by a British athlete. In addition, he was Scotland's Athlete of the Year; and would have been certain to win the Robertson Trophy
2000 Lynne MacDougall: 1984 Olympic 1500m finalist Lynne MacDougall (City of Glasgow) concentrated on road running after a very successful track career, winning Scottish and AAA titles. In 2000 she topped the Scottish rankings with 2:38:22 from second placer Trudi Thomson's 2:40:40. Lynne's time was set when she was first British female runner to finish in the London Marathon which meant that she was the UK Women's Marathon Champion.
Simon Pride, who had decided to take a rest from ultras, won the Dublin Marathon in 2.18.49; and also the Scottish Marathon at Lochaber, breaking the course record. Running on his own for almost the whole way, he took advantage of perfect conditions to stop the clock in 2:21:17.
2001: Alan Reid won the Anglo-Celtic Plate, running for Scotland in the Home Countries International, and became UK 100km champion. The Peterhead AC athlete won the Two Bridges 36 in 1999; and the Speyside Way 50km in 2000. His other ultra-running achievements include: Gold (2001), silver and bronze medals in the British 100km Road Championships, the Scottish 50km title in 1999 and 2000 and winning the Barry 40 miles track race in 2001. Naturally he was a GB International and deserved to win the Robertson Trophy.
Lynne MacDougall: Despite appearing on no fewer than five Scottish all-time ranking lists, Lynne in 2001 stuck to road running, where the ability, that had made one of Scotland's best ever at distances from 800m to 5000m on the track, indicated that she was certainly one of the best of her generation on this surface too. Lynn topped the Scottish lists at 10 Miles (55:28 when winning at Carlisle in November), half marathon (74:24 when finishing in fifteenth in the Great North Run at South Shields in September) and in the marathon (with 2:37:40 at London in April). She won the Scottish 10,000m with a time of 34:41 and it was her second national title at the distance with the first being in 1993 when she was timed at 34:28.
Simon Pride ran a very good personal best of 2.16.27 when he finished the London Marathon in 17th place.
2002: Lynne MacDougall improved her personal best with 2.36.29 when second in Seville but was subsequently injured and did not race in the Commonwealth Games.
Simon Pride represented his adopted country, Scotland, in the Manchester Commonwealth Games marathon in 2002, finishing sixteenth. Earlier he had won the Belfast Marathon.
Jamie Reid (Law and District) was Scottish Marathon Champion in 2002, 2003 and 2007; and won the Scottish 50km in 2004. In 2002 he topped the Scottish rankings with 2.21.46.
2003 Simon Pride (Metro Aberdeen RC) topped the rankings when he ran 2.18.52 for 5th place in Dublin. He had always maintained not only endurance but also speed in his training – long mile intervals with short recoveries, and tempo runs or fartlek, often on undulating forest tracks. After a brief return to ultra-running when he finished third in the 2004 European 100K Championships in Faenza, Italy, Simon reverted once more to shorter distances. His marathon victories included: Belfast, Dublin, Lochaber and the Loch Ness event. He was Scottish Marathon Champion four times, in 2000, 2001, 2004 and 2006 (variously representing Keith, Metro Aberdeen and Forres Harriers).
2004: Kate Jenkins: Running for Carnethy Hill Running Club, Kate won the Scottish Marathon championship (always when it was held as part of the Elgin Marathon) four times (1997, 2000, 2003, 2007). In 2007 and 2011, she was first in the Scottish 50km. In the West Highland Way Race, Kate Jenkins set a Women's course record of 17:37:48, in 2000, when only one man was faster. She was also victorious in this arduous event in 1999, 2003, 2004 and 2006. Kate, usually accompanied by her spaniel, won the Speyside Way 50k in 2000, 2002 and 2004. Surely these achievements made her a likely winner of the Robertson Trophy?
Topping the Scottish Marathon rankings were Susan Partridge (City of Glasgow) with a time of 2.41.44; and Simon Pride (Metro Aberdeen) with 2.19.42.
2005 Hayley Haining: On 17 April the marathon career started for a woman who had started out running fast 800m races as a twelve-year-old. In the Flora London Marathon, Hayley clocked an outstanding 2:35:23, which led to her selection for the Great Britain World Champion team. In Helsinki, on 14th August, Hayley raced to a personal best of 2:34:41. The British team, led by the champion Paula Radcliffe, won bronze medals. On 2nd October Hayley competed in the World Half Marathon Championship in Edmonton, Canada, and finished 24th in 73:39.
Top of the Scottish rankings was Kathy Butler (Windsor), with an excellent 2.30.01 in Autumn when 7th at the Chicago Marathon. However, after such a superb season, Hayley Haining (Kilbarchan) would have been a worthy winner of the Robertson Trophy.
2006 Kathy Butler: ran even faster, with 2.28.39 when 9th at the Chicago Marathon. Born in Edinburgh, she was British 10,000m Champion in 2004 and 2005. Kathy represented GB in the 2004 Athens Olympics and finished 12th in the 10,000m. In 2003 she ran in Liverpool, leading a winning Scottish team in a cross-country match against England. Kathy also competed for Scotland in the 2006 Commonwealth Games 10,000m, finishing seventh. She deserved to win the Robertson Trophy.
Hayley Haining: In the Melbourne Commonwealth Games Marathon, another good run saw her finish ninth in 2:39:39, one place and 20 seconds ahead of Scottish rival Susan Partridge. Hayley's second marathon of the year was the Adidas Dublin Marathon where 2:31:51 was another personal best.
2007 Hayley Haining: She produced yet another fastest time when finishing sixth at the Berlin Marathon on 30th September with a time of 2:30:43. This topped the Scottish rankings and she should have regained the Robertson Trophy.
2008 Hayley Haining: After two fast half marathons, Hayley competed in the Flora London Marathon on 13th April: it turned out to be another personal best, a silver medal in the British Championships and an Olympic Qualifying time of 2:29:18, having gone through the half marathon in 73:56. It was the official qualifying race and she was second Briton behind Liz Yelling and had the time. BUT – and it was a very big but – Mara Yamauchi had already been selected and World Champion Paula Radcliffe had not run because she was injured and the selectors had to keep her in mind. Paula decided to run in the Beijing Olympic Marathon, although her performance was not good by her own high standards. Hayley was unlucky not to take part.
In the Scottish rankings, Hayley topped the lists for the 10K with a time of 32:24 run in Cardiff (second was Kathy Butler with 33:43 run in Cape Elisabeth, USA), for the half marathon with 70:53 in the Great North Run (second was Kathy Butler in 74:52 run in San Jose, USA) and the marathon with 2:29:18 (second was domestic rival Susan Partridge with 2:41:40). Hayley's racing year ended with the New York City Marathon in 12th place, clocking 2:35:11. She should have retained the Robertson Trophy.
2009: Martin Williams (Tipton) topped the Scottish Men's rankings with 2.18.24.
Hayley Haining ran 2.36.08 in the Berlin Marathon.
2010 Andrew Lemoncello: The Fife AC Olympic steeplechaser ran a very good 2.13.40 when he was 8th in the London Marathon and became British and Scottish Champion.
Susan Partridge: The Leeds City athlete ran 2.35.57 to become Scottish Champion in London and secure British silver. She was selected for the GB team in the Barcelona European Championships Marathon and contributed to team bronze medals.
Perhaps both of these athletes should have received Robertson Trophy plaques.
A very good ultra-distance runner, Ellie Greenwood (Vancouver Falcons), became 2010 IAU 100 km World Champion in Gibraltar; and led GB to team gold as well. She was born in Dundee, but spent most of her childhood in England. She moved to Canada after graduating from university to work for a ski tour operator. Ellie lives in Vancouver, Canada, but races for Great Britain, although she has never run for Scotland.
2011 Susan Partridge: In the London Marathon, she ran 2:34:13 (a personal best) and secured bronze in the British Championships. Susan was picked for the World Championships in Korea. Although the temperature there was extremely hot, she finished a very good 24th (first GB athlete); and should have received the Robertson Trophy.
Andrew Lemoncello obtained a British silver medal 2:15:24 in the London Marathon, but his time (2.15.24) was slower, since his training had been affected by an Achilles tendon injury.
2011 Craig Stewart: The Forfar Road Runner won the Anglo-Celtic Plate International 100k race in 7.01.36, leading the Scottish Men's team to victory over the other Home Nations. Craig should have been awarded the Robertson Trophy.
Hayley Haining ran 2:35:10 in the New York City Marathon.
2012 Freya Murray-Ross: The Edinburgh athlete produced an excellent 2:28:12 in the London Marathon and won British Championship silver. In the London Olympic Marathon, she ran a good well-paced race to be first Briton in 44th place, recording 2.32.14. Freya was victorious in six Scottish cross-country championships; and, in the 2010 Delhi Commonwealth Games, represented Scotland in 5000m and 10,000m. She thoroughly deserved to win the Robertson Trophy.
Derek Hawkins (Kilbarchan) ran a fine first marathon, clocking 2:14:04 in Frankfurt to top the Scottish Men's rankings.
2013 Susan Partridge: The Leeds-based athlete (who had been born and educated in Scotland) recorded her fastest time (2:30:46) when she was 9th in the London Marathon and became British Champion. In the Moscow World Championship Marathon, Susan came through very strongly to finish an excellent 10th and third European. She should definitely have regained the Robertson Trophy.
Derek Hawkins: The Kilbarchan man became British Champion by running 2.16.50 in the London Marathon. Although he was selected for the GB World Championship Marathon team, he decided not to go, preferring to continue training for the Glasgow Commonwealth Games in 2014.
Hayley Haining secured a bronze medal in the British Championships with 2:36:56.
2014 Derek Hawkins: He had been Scottish Cross-Country Champion in 2011 and 2012. Derek ran very strongly to record 2:14:15 and finish 9th – and first Briton – in the 2014 Glasgow Commonwealth Games Marathon. He should have shared the Robertson Trophy with Susan Partridge, who was sixth in the Commonwealth Games race, with 2.32.18.
Hayley Haining ended her very successful racing career with 13th place in Glasgow. Aged 42, Hayley became Scotland's oldest Commonwealth Games athlete.
Ellie Greenwood regained the IAU 100km World Championship in Doha. She has broken numerous course records, including those for the Western States 100, the Canadian Death Race, the JFK 50 Mile Run and the Knee Knackering North Shore Trail Run. She was the first British woman to win (in 2014) the 90 km/54 miles Comrades Marathon in South Africa; and has a 100km personal best, set in 2010, of 7:29.05.
2015: Ross Houston: The Central AC athlete won the prestigious Anglo-Celtic Plate 100km (the Home Countries International contest) – and became UK Champion – in an excellent record event time of 6.43.35. Ross had been Scottish Marathon Champion at Inverness in 2011 and 2012. He should have been awarded the Robertson Trophy.
Topping the Scottish marathon rankings were: Susan Partridge, with a very good time of 2:31:31; and the promising Callum Hawkins (Kilbarchan) with 2:12:17 when 12th in Frankfurt.
2016 Callum Hawkins: The very talented young Scot became British (and Scottish) Champion when 8th in the London Marathon, in a personal best of 2:10:52. In the Rio Olympics, despite roasting temperatures, Callum performed marvellously to achieve 9th place in 2.11.52. He and his older brother Derek were both trained by their father Robert. Callum would certainly have won the Robertson Trophy.
In London, Derek Hawkins ran 2:12:57 for bronze in the British Championships. He was chosen to represent GB in Rio but, hampered by injury, was forced to struggle bravely to the finish.
Tsegai Tewelde of Shettleston (formerly Eritrean) was second Briton at the London Marathon in 12th place with a time of 2:12:23. Although this earned him a place in the Great Britain team for the Rio Olympics, he did not manage to finish in the men's marathon.
Freya Ross became Scottish Marathon Champion in London with a time of 2.37.52.
Ross Houston created a new Scottish 50km Championship record (2.56.37).
2017 Callum Hawkins: performed superbly to finish fourth in the London World Championship Marathon, clocking his fastest-ever time of 2:10:17. In Japan, Callum created a new Scottish National Half Marathon record, winning in 60 minutes exactly. Previously, he had competed for Scotland in the 10,000 metres at the 2014 Glasgow Commonwealth Games in the men's 10,000 metres, finishing 20th. Callum was Scottish Cross-Country Champion in 2014 and 2017. Undoubtedly, he should have won the Robertson Trophy.
2017 Robbie Simpson (Deeside Runners) became Scottish Marathon Champion in London, with a time of 2.15.04, which secured a British Championship silver medal and qualified him for the 2017 World Championships Marathon, as well as the 2018 Commonwealth event. Unfortunately, injury prevented him from taking up his place at the World Championships but he bounced back to be at his best at the Commonwealth Games.
Susan Partridge became Scottish Marathon Champion in the London Marathon, clocking 2.37.51.
2018 Rob Turner: The Edinburgh AC athlete won the Anglo-Celtic Plate 100km and became both Scottish and UK Champion. Scotland's Men defeated the other Home Countries to win the Team award.
Robbie Simpson: He had run his first marathon in 2016, finishing 18th in the London Marathon with 2.15.38. Previously Robbie had competed in mountain running events, having been a silver medallist at the 2014 European Mountain Running Championships and a bronze medallist at the 2015 World Mountain Running Championships. Robbie competed five times at the European Mountain Running Championships and five times at the World Championships. He won the Jungfrau Marathon in 2016 and 2018. In very hot conditions at the Gold Coast Commonwealth Games Marathon, Robbie judged his effort brilliantly and came through to secure a bronze medal in 2.19.36.
Perhaps both of these fine Scottish distance runners should have received Donald McNab Robertson Memorial Trophy plaques.
2019
Sophie Mullins (Fife AC) became the very first Scottish woman to win the Anglo-Celtic Plate (along with UK and Scottish titles).
Steph Twell delivered a new Scottish Record for the Women's marathon with a superb run in Germany. She clocked 2:26.40 to finish eighth in the Frankfurt Marathon – with that time 12 seconds quicker than Liz McColgan's time from 1997; and well below the 2:29.30 qualifying time for the Olympics being asked by British Athletics. Steph is now fifth on the all-time British list. She also set a new Half Marathon personal best of 68.54, a time only beaten by Liz McColgan on the all-time Scottish list.
Callum Hawkins ran brilliantly, and very hard, to secure 10th place in the London Marathon, creating a new Scottish National Record 2:08:14. He won British Championship silver behind Mo Farah. (The previous Scottish Record was set by Allister Hutton, 34 years ago!)
Callum's performance guaranteed a place in the team for the World Championships in Doha and thrust him into contention for one of the three GB 2020 Olympics spots, since he finished well inside the qualifying time.
He said: "It was really tough. It was windy about three quarters of the way around. I had a funny moment when I hit 40km but managed to get myself back together. It's a good stepping stone for whatever I choose towards the end of the year. Hopefully it will be the World Championships and perhaps I will be pushing for a medal and be in even better condition."
Callum came so close, with a fantastic fourth place in the World Championship Marathon. He was awarded the trophy for Scottish Athletics Male Athlete of the Year. Subsequently, he was pre-selected for the GB 2020 Olympic Marathon team.
From Ray Aiken
In April 2019 I joined 6 cyclists for a bike tour of Palestine. Our arrival in Bethlehem coincided nicely with the Palestinian marathon. I knew that both the distance and hilly terrain were beyond my current ability but I thought I might manage the 10k. Another cyclist called Mike had entered for the family 5k fun run but agreed to join me if I'd do the 10k. He wondered given his current injury status if he'd manage the 10k. I wondered if I could. What an experience.
Here's what I wrote about the 10k:
Don't think I'll forget that 10k in a while
I came for a cycle.
On the 22nd March the day after arrival
The Palestinian marathon took over.
Running for me has lessened and taken longer with age
The surface now generally grassy and soft
5 kilometres has been the longest for a long while
Now I was going to attempt 10k on a hilly tarred terrain
Even thought of a full 26 miler
Graham finally and in retrospect mercifully nailed that one on the head
keeping my feet on the ground.
Mike upgraded from 5k
We were going to start together
On warm sunny weather.
He thought I might finish ahead
With previous injuries he might not finish.
I was asked about pace
Suggested somewhere between 5 and 6 mins per k.
Thinks I, can you even do that now, Ray?
We were well back in the crowd at the start
Shuffled along as we crossed
Dodging in and out over the line
Picking up speed and then slowing down
As others ran or walked across our path
or right in front
Stopped.
Well over 6 minutes for the first kilometre
Ideas of a 5 minutes per k out the window.
With the next sub 6 mentally set the target as an hour in total
I kept Mike informed with info from Garmin.
He reminded me it wasn't all about time.
A timely reminder.
Up hills and there were many
he went ahead or maybe it was me that dropped back.
Downhill the reverse.
We worked well together.
Complemented
and giving compliments.
What a party atmosphere
Music, laughter and song
With slogans on posters
Advised not to run into the wall.
Young and old
Great spectator support
Encouraged by others for just being there.
After 5 k I became quite convinced we'd do it.
If injury didn't set in
We were sure to fin…..ish.
We reached 10k in just over 57
There was still that steep hill
Going up it Mike picked up the pace
I'm not too far behind
Just over one hour for over 10k.
Elated to have done it
To be part of such an occasion
I'm on a high
I've run in some big races
But can barely recall
Finishing with such elation.
The chap on the loudspeaker
Thanked us all
52 nations represented in freedom of movement
We ran feeling part of a cause
One day to walk, run freely
Unrestricted
No borders
I've started supporting a Marathon Cause.
I think the marathon winner, Quentin Guillon, has written a great article which captures the pathos and magnificence of the event I was privileged to see and participate in. It's worth a read:
http://quentinguillon.com/index.php/2019/04/02/palestine-marathon-a-run-between-the-walls/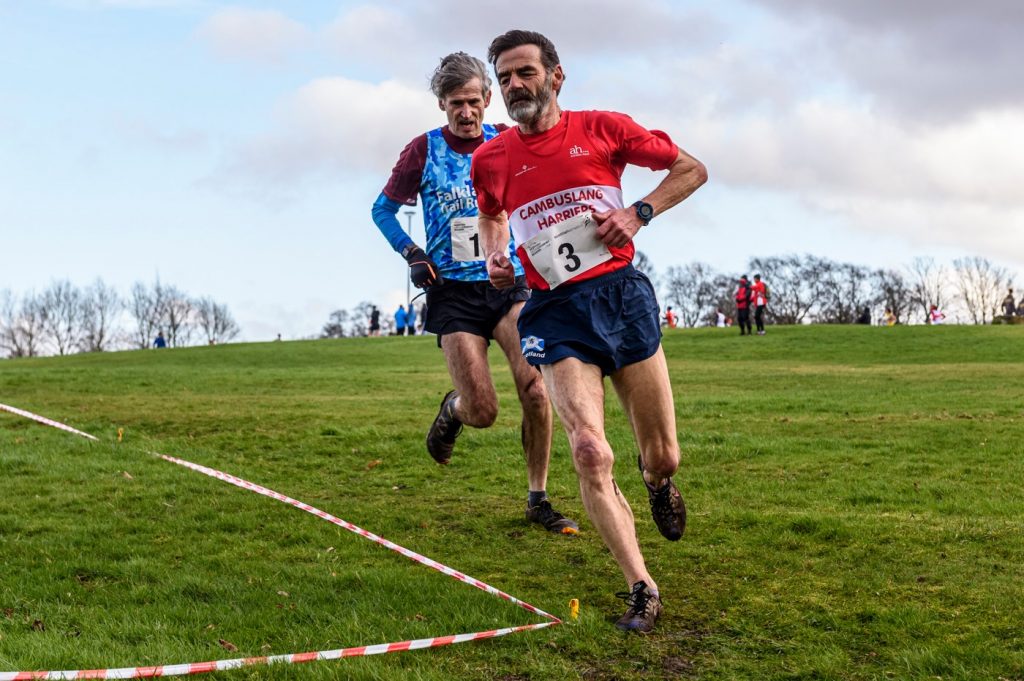 Frank Hurley (M65 gold) leading Tony Martin (M65 silver)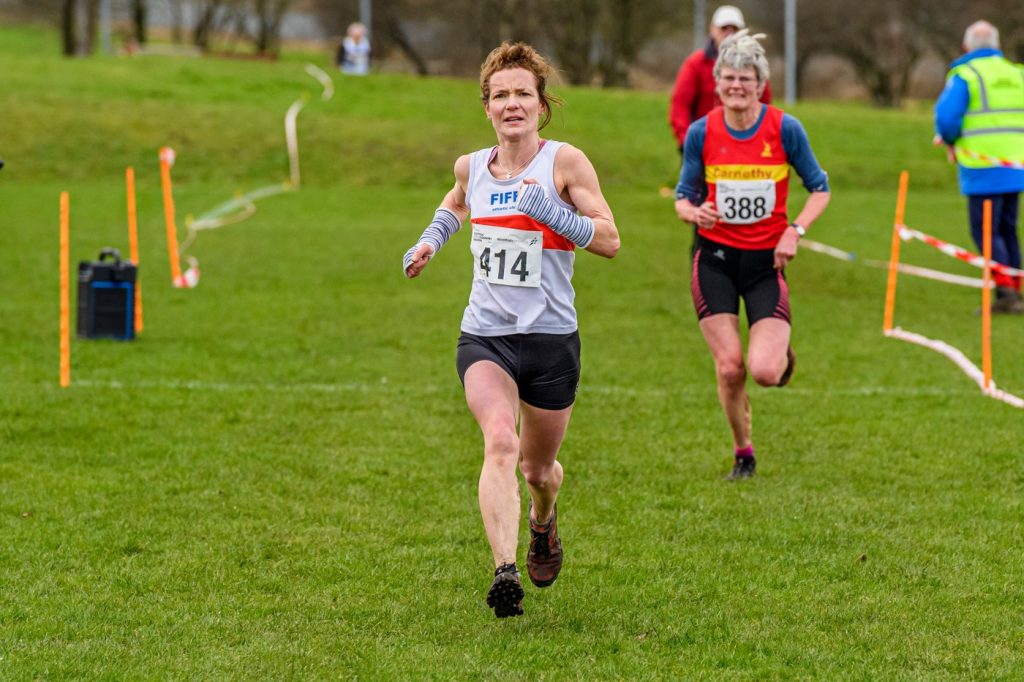 Heather Anderson (W40 gold) outsprinting Angela Mudge (W45 gold)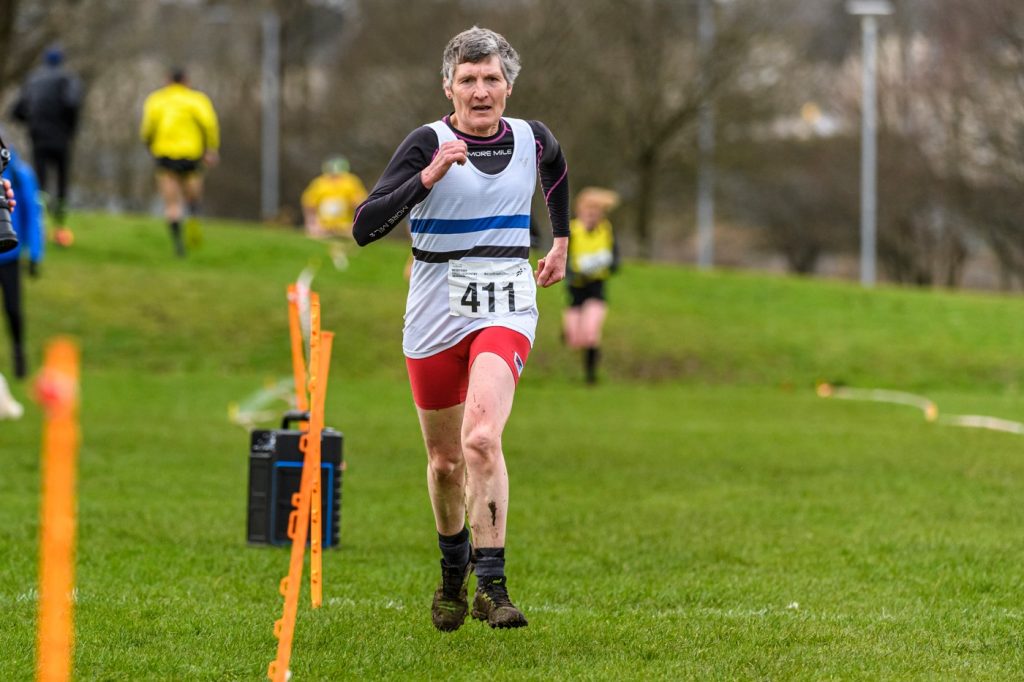 Sue Ridley (W50 gold medallist)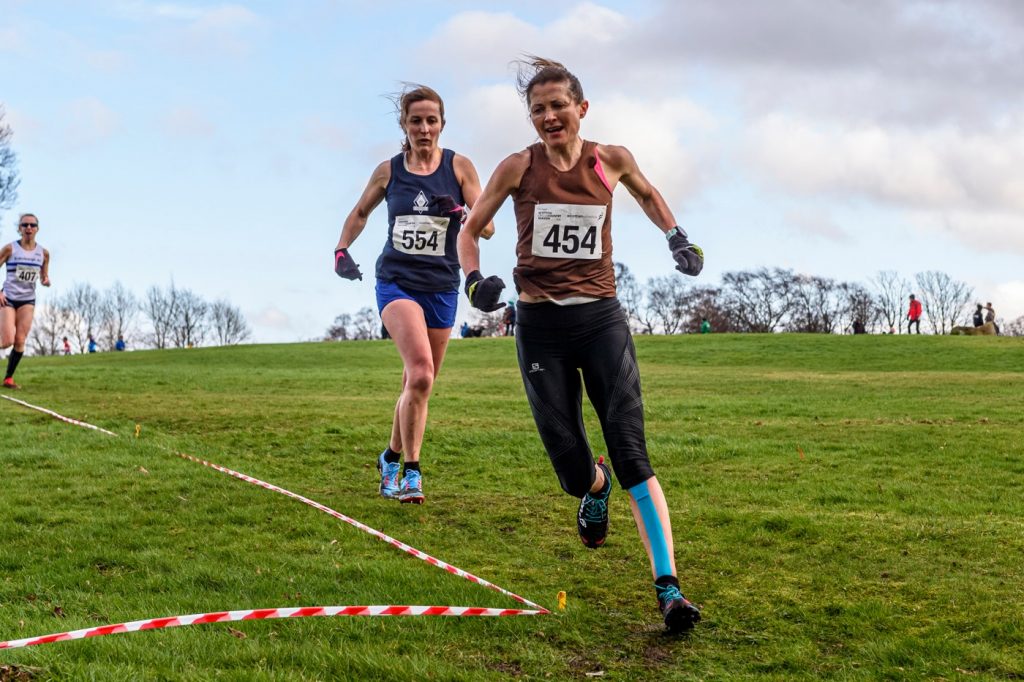 Claire Gordon (W40 silver) moving clear of Ruth Fraser Moodie (W40 bronze)
Honorary President:

ALASTAIR MACFARLANE

President:

CAMPBELL JOSS

25 Speirs Road

Bearsden, G61 2LX

Tel: 0141 9420731

Immediate Past President:

ALASTAIR MACFARLANE

Vice-President:

ADA STEWART

30 Earlsburn Road,

Lenzie, G66 5PF

Tel: 0141 5780526

Honorary Secretary:

ARLENE LEWIS

202 Archerhill Road

Knightswood

Glasgow, G13 3YX

Tel: 07850 070337

Honorary Treasurer:

ANDY LAW

Euphian, Kilduskland Road

Ardrishaig, Argyll

PA30 8EH

Tel. 01546 605336

LAWCHGAIR@aol.com

Membership Secretary:

ADA STEWART

30 Earlsburn Road,

Lenzie, G66 5PF

Tel: 0141 5780526

stewart2@ntlworld.com

Handicapper:

PETER RUDZINSKI

106 Braes Avenue

Clydebank. G81 1DP

Tel.0141 5623416

p.rudzinski@ntlworld.com

Committee Members:

JOHN BELL

Flat 3/1, 57 Clouston Street

Glasgow G20 8QW

Tel. 0141 9466949

WILLIE DRYSDALE

6 Kintyre Wynd

Carluke, ML8 5RW

Tel: 01555 771 448

DAVID FAIRWEATHER

12 Powburn Crescent

Uddingston, G71 7SS

Tel: 01698 810575

STEWART McCRAE

17 Woodburn Way, Balloch

Cumbernauld G68 9BJ

Tel: 01236 728783

Eddie McKenzie

Little Haremoss,

Fortrie, Turriff

Aberdeenshire, AB53 4HR

Tel: 01464 871430

PAUL THOMPSON

Whitecroft, 5 Gareloch Brae

Shandon, Helensburgh G84 8PJ

Tel. 01436 821707

ROBERT YOUNG

4 St Mary's Road, Bishopbriggs

Glasgow G64 2EH

Tel. 0141 5633714

BMAF Delegates

To be appointed

Ada Stewart

SAL West District Delegate

Willie Drysdale

SAL Delegate at AGM

To be appointed

Website

Ada Stewart

Auditor

George Inglis

*****************************

Covid-19 virus. All events up to at least end May are cancelled or postponed. It might be much longer.

March 2020

Sun 15th – Sat 21st

Postponed until 10 – 17 January 2021
European Masters Indoor Track & Field Championships
Braga, Portugal

April 2020

Sun 5th Postponed

Tom Scott 10 mile Road Race

Water Sports Centre, Strathclyde Park,

Sun 19th Postponed

British Masters 10k Road Championships,
Grangemouth Stadium

May 2020

Wed 5th Cancelled

Snowball Race 4.8 miles

Coatbridge 7:30pm

Changing at Lochview Golf Driving Centre

Sat 16th Cancelled

British Masters Road Relay Championships
Sutton Park Sutton Coldfield

Sat 30th TBC

Bathgate Weslo Cairnpapple Race

2:30pm £3 entry

June 2020

Wed 3rd TBC

Corstorphine 5 Mile Road Race

Turnhouse Rd, Edinburgh, 7:30pm

Sun 21st TBC

BMAF 5K Champs, Horwich

Wed 24th TBC

SVHC 5K Champs

Sea Scouts Hall, Miller Street,

Clydebank, 19:30

July 2020

Sat 4th TBC

SAL Masters 5000m Track Champs Greenfaulds High School, Cumbernauld

Sat 11th TBC

SAL Masters T&F Champs

Scotstoun Stadium TBC

Sun 19th TBC

BMAF Half Marathon Champs

Redhill, Surrey

August 2020

TBC

We are trying to replace theGlasgow 800 10km road race with a 50th anniversary race up the Rest & be Thankful. Check SVHC website tor further info.

Sat 29th

SA Masters & SVHC 10000m Track Champs
Ravenscraig Stadium, Greenock

September 2020

TBC

Masters Cross Country Trials

Tollcross Park, Glasgow

Web site: www.scottishmastersathletics.webnode.com