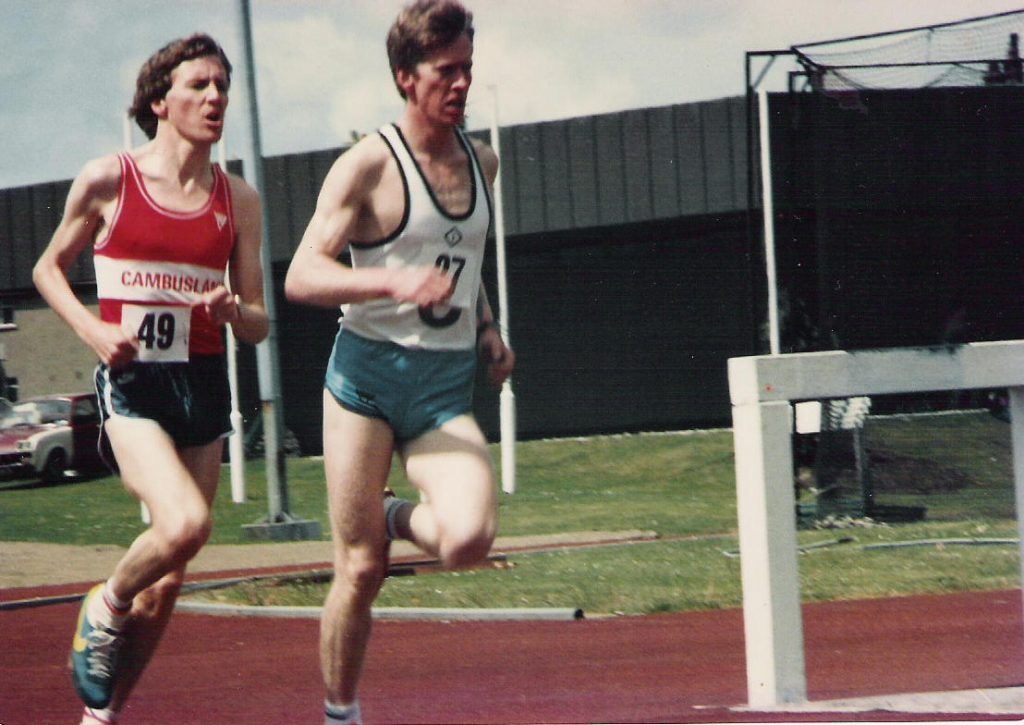 First and most comprehensive is by Colin Feechan (above with Paul Doran, Clydesdale Harriers)
When one looks at the Scottish road and cross country record books over the last 40 years there is one club whose team achievements stand over all others, namely Cambuslang Harriers. Whilst some clubs have come and gone (literally), and others are presently dominating, it is a remarkable achievement that a club with an average total membership over all age groups of less than 130 runners has managed to punch above its weight for 4 decades. Whilst no single person can take all of the credit, two ever presents during this period are Robert Anderson (featured elsewhere) and David Cooney, whose running career, and contribution and influence in many roles is now highlighted to show how pivotal he is to this ongoing success story.
With 2018 being the 70th anniversary of the founding of Cambuslang Harriers, David Cooney had been club president for 32 of those years, as well as being a committee member for another 11 years. David joined Cambuslang Harriers as a promising runner in January 1971 and was a major contributor to the growth of the club as an endurance force in Scotland. As an athlete he contributed to early club success in the 1970's and then in 1980, whilst still competing and having served as a committee member for 6 years, he started his first stint as club president. He withdrew from the role of president for 5 years but continued to serve as a committee member while he and wife Anne spent time with their young family and he then resumed in the role in 1992 when he was re-elected before eventually returning to the "committee back benches" in 2019 after a total of 33 years in the presidency role. It is quite remarkable then that he has also forged a successful haul as an athlete. On top of that David has been the Seniors' team manager for almost 3 decades, a vital role in which he excels and relishes given his athletics knowledge, experience and commitment to the role.
As an athlete David was always more comfortable on the road and track than over cross country and he was a key member of many of the successful road relay teams of the 1970's including the 1972 Edinburgh to Glasgow relay team that won the most meritorious award, with David running the first leg and his brother Frank running the last leg. This was the first of six successive outings in this prestigious race, with his final selection being in 1981. David picked up a number of individual awards such as Lanarkshire 10 mile road race champion in 1976, after winning silver and bronze in the 2 preceding years, whilst another silver was forthcoming in 1978 after a great tussle with his aforementioned clubmate Robert Anderson. David enjoyed a fair amount of success throughout the years and as a masters athlete won the M65 Scottish Indoor 3000m championship in 3 successive years from 2015 to 2017, as well as picking up another gold for the 1500m in 2015. His most recent success was the Scottish M70 5k road title in May 2019.
Team prizes are too numerous to remember and recall, however some early ones worth mentioning, as Cambuslang Harriers were on the way up, include the 1972 Lanarkshire road relays bronze alongside Bobby Inglis, Gordon Eadie and Robert Anderson and shortly after his many Senior team victories were recorded in races such as the Neilston Pad and the Clydebank to Helensburgh road race.
The club's upward momentum continued in early 1976 with bronze team medals in the prestigious Nigel Barge Road Race thanks to David, Peter Preston and Robert Anderson. Another team title Gold medal was secured by David, this time as a masters athlete, in April 1997 at the SAF championships with the aid of teammates John Bates, Sandy Eaglesham and Murray McDonald.
Although not his favourite terrain, David was a member of a bronze winning team for the club in the West District cross country championships in January 1976 and in an M65 Gold medal winning team at the British Masters cross country championships in 2018 alongside Frank Hurley and Barnie Gough. The 1976 result was significant in that it was a breakthrough achievement for the club at the time, the club's first ever district senior team medals. His fellow team members that day were Peter Preston, Robert Anderson, Gordon Eadie, Alex Gilmour and Bobby Inglis. What happened over the country in the in-between years!! Clubmate Colin Feechan insists the quickest he saw David run over the country was when they were approached by a herd of young inquisitive cows while out on a club training run organised by then club captain Robert Anderson in the late 1970's, it ended up as "every man for himself" to escape from the cows as David put in an Olympic level effort to reach and jump over the safety of the fence first, whilst Robert casually caught up laughing his head off at the antics of his grown up clubmates!
David's commitment to the club and to Scottish athletics has always also gone above and beyond the basic role of president/committee member. In the 1970's and 1980's he was a regular contributor to both Athletics Weekly and the Scottish Runner magazine. David wrote an interim history of the first 50 years of Cambuslang Harriers in 1998. He also completed an extensive article on the club's masters athletes achievements for the Scottish Veteran Harriers Club magazine December 2017 edition. He continues to keep the club in the public eye with his legendary race reports on social media and the local newspaper Rutherglen Reformer, and he publishes a monthly updated list of individual and team achievements to club members from success at county level through to national success and national selection for all age groups, which by the end of each season usually numbers more than 20 pages in total which in itself reflects on the continuing success of the club.
As well as administration duties within the club David has also for many years been the main link to club sponsors; the Regional Sports Council; The Cambuslang Rugby and Sports Club and the South Lanarkshire Athletics Partnership.
In his 48 (almost 49) years as a Cambuslang Harrier, David has overseen and driven (along with the likes of Robert Anderson and Mike Johnston) the transition of the club from a local niche mainly senior club to a nationally recognised male and female club successful over country; road; track; trail and hill across all age groups from under 11's to over 70's. The cornerstone of the approach has been to develop a family friendly club catering for all levels of participation from health and social to international. David's emphasis and direction for the club is on participation, competition and the team element of running, and in particular supporting and targeting club participation and success at district and national level and above over all terrains, distances and age groups.
However there's much more to David's spell as president than that. David has always striven to ensure that Cambuslang Harriers have the right processes and volunteers in place to develop and support the athletes whether it be local; national or even international level. He is always quick to acknowledge the role of others – his many committee members over the years, some of them very long term like Owen Reid, Dave Thom and Colin Feechan; club stalwart Robert Anderson and Des Yuill who was president from 1986 to 1992; the coaching team led by Mike Johnston; the many volunteers and whilst it doesn't happen without support equally it doesn't happen unless somebody is driving it all forward.
David was shortlisted by Scottish Athletics for the Volunteer of the year award in 2018, and he was presented with the SALSC Services to Sport Award in 2019. The photograph below shows Dave receiving this award.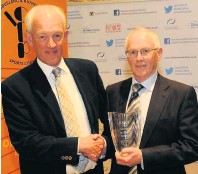 It is as senior team manager that David comes into his own. He always has a finger on the pulse of athlete's fitness and persuades/encourages/cajoles the best possible team onto the start line for the major races. In the 1980's and 1990's he remarkably kept a strong and competitive track team participating in the Scottish Track leagues Division 1 and 2, a remarkable feat for a club with no home track.
The key to David's incredible success as team manager includes all of the little important tasks that he does consistently to make a difference, but is sometimes very difficult to articulate i.e. alerting athletes to key race dates well in advance, keeping in touch with non local athletes, ensuring our race entries include these athletes where appropriate, submitting entries on time, providing athletes with important race day information, team declarations and number distribution, making sure the club is not misrepresented via results (accuracy, clubs running ineligible athletes etc.). On race days he provides encouragement and motivation to all competing athletes. This is followed up post-race with acknowledgement to all athletes and volunteers, individually where possible, on their efforts and contribution on the day, and of course his extensive race reports. All of the above, whilst easily stated, involves extensive planning, commitment and time. To do this consistently over a period of almost 4 decades shines a light on why the name Cambuslang Harriers appears so often on the medal table at district and national team championships.
Beyond district and national participation, David was also the driving force behind the club competing in the European Clubs cross country championships in the 1980's and 1990's, the regular appearances at the English 12-stage road relays, and of course British Masters team/relay races where team victories have been picked up at every age group, much to the disdain of some English race commentators, although the club is warmly welcomed by athletes and race organisers alike who appreciate the commitment and logistics required to compete at these events.
Whilst a variety of factors come into play to explain why a relatively small club has enjoyed such lasting success, David looks for all athletes to share a sense of ambition imbued with a strong club spirit. This has now become a very important club tradition which is evident for all to see on race day. Loyalty from athletes to the club cannot be overlooked, but has to be earned, and the athlete testimonials below say it all.
His period in charge of the club incorporates great success across the age groups for individuals and teams from Under 13 to M65 Masters on road; trail; track and hills. A few highlights of club achievements during his stewardship include:
AT Mays Trophy for the top male cross country club across all age groups at the National Cross Country Champs awarded 23 years out of the 31 years it's been contested
National Cross Country Champions 16 times including 8 in a row (plus 8 silver and 7 bronze)
National male and female age group champions 43 times
West District Team Champions 23 times.
David's unwavering commitment, passion and knowledge of athletics, plus the fact the "red and white" of Cambuslang Harriers runs through his DNA is something that has played a vital role in putting this club on the athletics map. David has taken immense pleasure and great satisfaction in witnessing the rise of Cambuslang Harriers from being a small parochial club to becoming one of the leading Scottish clubs on road, country and trail. 48 years and 8 months later he admits that he still gets the same buzz and sense of pride when a Cambuslang Harrier athlete or a Cambuslang Harrier team does well in competition, and the bad news for any rivals is that he has no plans in standing down from his Team Manager role anytime soon.
Quotes from club athletes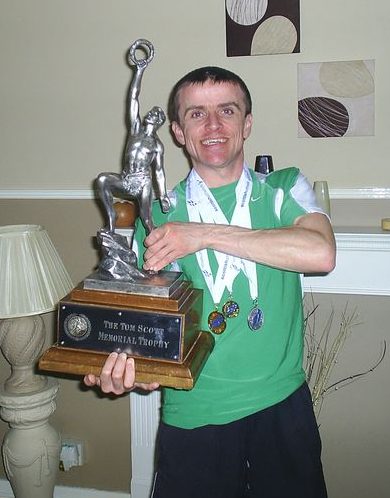 Robert Gilroy "Coming from Burnkank I've known David for many many years. What a great guy he is and what he has contributed to Cambuslang Harriers is unbelievable! When you're in races or relays you always hear his shouts of encouragement and it gives you that extra gear. I think you can pick out David's shouts from a mile away and it gives you that extra push to the finish. As others will testify when you're injured he emails you regularly to see how you're getting on and how you are doing and that means a lot. He has done so much for myself including taking me to/from races often, and he has never complained when I ask him to stop at the bookies on the way home!! I am so lucky to be part of a great running club Cambuslang Harriers, take a bow Mr David Cooney."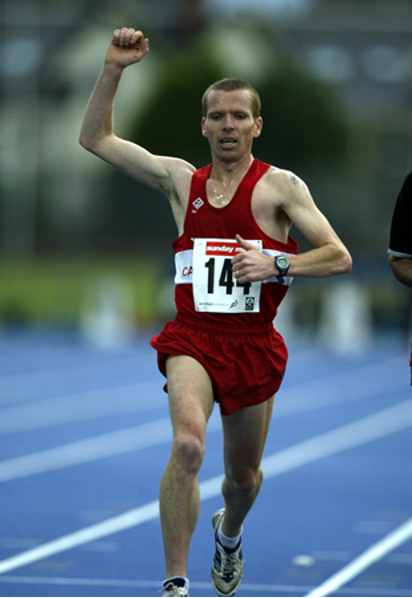 Stevie Wylie "I have known David for almost 34 years and it is fair to say he has played a major part in keeping me involved in athletics throughout that time. He welcomed me into Cambuslang Harriers and he has been an inspiration to myself and many others in the club. His commitment to the club always makes you try that wee bit harder in races as you know he takes great pride in all that the club achieve and to me he is what Cambuslang Harriers is all about. He never forgets his athletes even when they are out with long term injuries, he takes time to give you a call and to offer advice and encouragement. David is just a guy who gets the best out of everyone in the club. To me he is Cambuslang's Alex Ferguson ."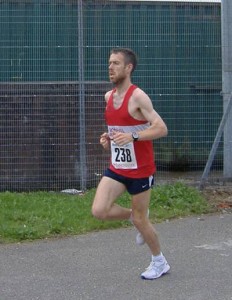 Jamie Reid "Memories of David Cooney – well, where do we all start? I'm sure the historical aspects of David's time will be well covered by others. My main discussions with David have been on team selection and races to target and more general racing.
With regards to team selection, David has no axe to grind with any member – the only thought is what is best for Cambuslang Harriers. This, of course, can ruffle a few feathers but if you're honest it is absolutely the correct approach. This has been tried and tested over the many years and I can't honestly remember one team decision that he has gotten wrong. All he asks in return is honesty as to your fitness levels, and I have always taken this on board and tried to show form in advance of any race selections.
When I joined Cambuslang, I had a broken bone in my left foot which was in plaster. David was regularly on the phone during this time, encouraging me and letting me know he was thinking of me and wishing me well. The value of this support cannot be overstated to what that did for me and for the countless others over the years. I'm also sure he has kept many athletes in the sport – simply because he cared and kept in touch by being proactive.
After that, there was a regular phone call – probably once a week – to have a chat. Again, this was hugely motivating and was sure to help get me out of bed at 6am the next morning. This was a fairly regular pattern for me and I looked forward to a chat, as I wasn't making it up to the club as often.
When I was fortunate enough to have a family, the chats weren't as frequent – getting kids to bed became priority – and now the odd email is enough to keep me going. Quite simply, if it wasn't for David, I don't think I'd still be getting out for a run, let alone racing for the best men's cross country club in Scotland."
Eddie Stewart "Dave is one of these 'backroom guys' who you very rarely hear or read about but, without his tremendous enthusiasm and desire for perfection, the sport would never survive. He always amazes me with his memory of races, times, positions of runners etc from 20 or 30 years ago. He knows where I finished in events that I can't even remember running in. I'm not only talking about Cambuslang runners, but all clubs! He has been one of the backbones of Cambuslang for the last 40-odd years and has always been there at races collecting and distributing numbers, phoning round club runners, trying to make sure that Cambuslang will have the best possible team turned out on the day. This is very often a thankless task, when you get late call-offs due to illness or injury. I think he has probably contributed a great deal to BT's profit margin over the years.
He has been a tireless worker for the sport all the time I have known him. He loves to see Cambuslang being successful but, at the same time, he's one of the first to congratulate other club runners or teams if we are beaten. He has an encyclopaedic knowledge of rules and regulations regarding the status of runners competing for first or second claim clubs, and will scrutinise entry lists to see if any club is fielding an athlete who doesn't have the required clearance. Apart from his love of athletics and, of course, his family (his wife Anne and their three sons with their families), Dave's other passion is Celtic FC and I'm sure he has a second encyclopaedia in his brain, containing all the football facts and figures for the last 40 or 50 years Quite an amazing man!"
Club captain Iain Reid "My memory of David is the time when team selections and decisions to race were done over the phone instead of email. You had decided not to run for whatever reason. David would phone you up. You would be brave and tell David "I'm going to give this race a miss". There would then be a very long awkward silence (it always felt longer on the phone). It was like Russian Roulette! You then speak up first and give your justification and before you know it you've been entered for the race. Cambuslang Harriers are therefore better off!!"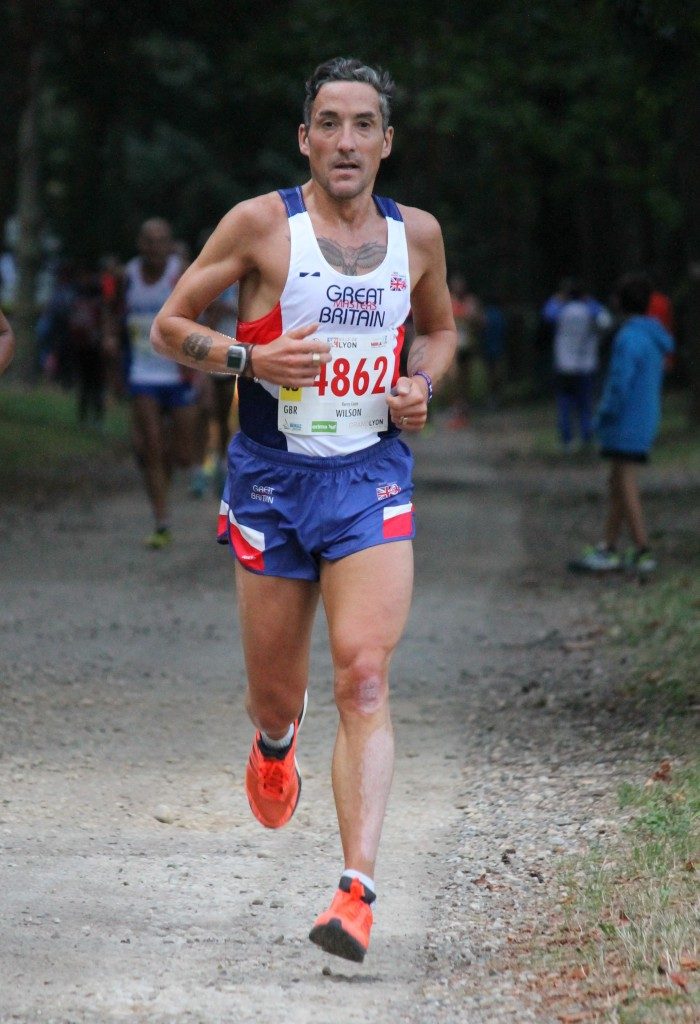 Kerry-Liam Wilson
"David Cooney: If clubs didn't have someone like DC they simply wouldn't survive.
Dedicated.
Scrupulous.
Always gets the best out of his guys.
Tells shit jokes!"
Dave Cooney as a Runner David Cooney: Team Manager