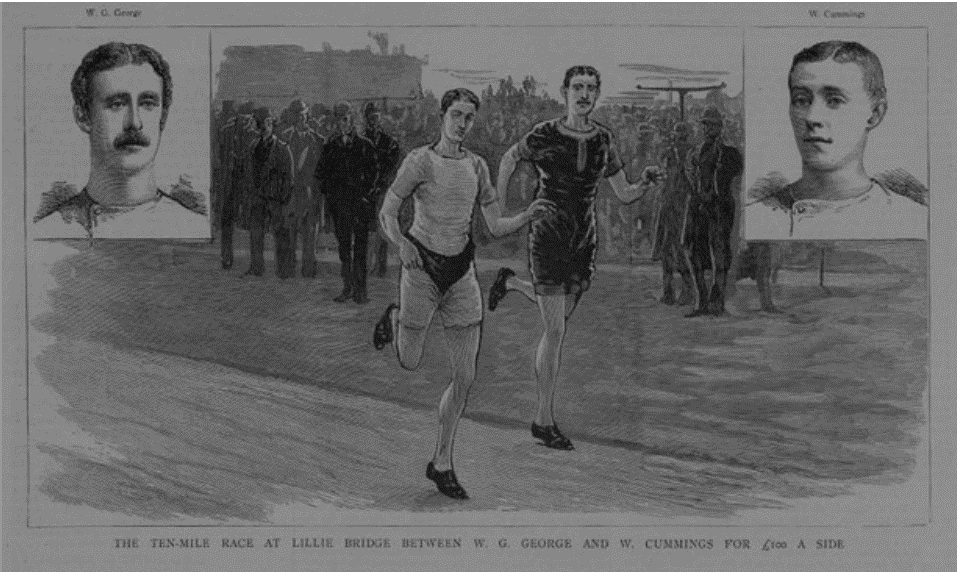 William Cummings (10 June 1858 – 13 July 1919), from Paisley, was a top class runner during the late 1880's. You can read about his career on the Wikipedia page at this link . Known principally for his two duels with WG George, there was much more to him than that. There has been a great deal of coverage about the man following some discoveries in Paisley Museum. Colin Youngson picked up on the coverage and passed on the article below.
Paisley Museum team uncovers links to Scotland's Victorian lost world champion runner
The team behind the £45 million refurbishment of Paisley Museum have unearthed the story behind a Paisley distance runner who was the Mo Farah of his time.
William Cummings, was born in 1858 in Paisley, to a family of shoemakers. He would go on to become a world-champion distance runner, filling stadiums with thousands of excited fans and beating England's best athlete at the same time.
Now the researcher who unearthed William's tale, is set to tell the story of Paisley's world champion, alongside donations from Scotland's current athletics star, Renfrewshire's Callum Hawkins, whose heroic exploits at the Olympic and Commonwealth Games have inspired home-grown audiences.
Archie Henderson, social history researcher at OneRen, which is leading on the curatorial delivery of the refurbishment of the museum, was cataloguing objects when he made a discovery. He said: "We were keeping an eye out for anything interesting and I opened a box and there it was. Initially I thought it was a boxing belt, but I quickly noticed that it had depictions of runners and an inscription for the 10-mile world champion."
After a little digging, Archie discovered that Cummings was pitted against the leading amateur of the day, an Englishman called Walter George.
"You had the perfect recipe for competition and the public wanted to know who was best," added Archie. George turned professional to take part in a series of head-to-heads over a three-race challenge, over one mile, four miles and 10 mile distances.

Two races took place in London, with one in Edinburgh. The 10-mile race in London was the decider. One of the stadiums had at least 25,000 people inside – although once it reached capacity, crowds tore down barriers to gain entry.
Archie added: "It really captured the imagination of the public at the time. There were thousands of people coming just to see these two race around a track.
Cummings won the decider over 10-miles, which saw him crowned as the champion."
The belt in Paisley's collections was won by Cummings three times, consecutively, from 1880-1882. He had a long and successful career and was recognised as the best distance runner of his age.
Archie said: "Paisley and Renfrewshire has a legacy of producing elite athletes and we want to reflect that in our new display."
Archie has turned to another local star, Callum Hawkins.
The Elderslie distance runner, is the Scottish marathon record holder and represented Team GB at the Olympic Games, Commonwealth Games and World Championships.
Callum recently visited the Secret Collection – Paisley's museum store located on the town's High Street – to donate his New Balance running shoes and Team GB vest from competing in the World Athletics Championships in Doha in 2019, where he ran fourth in the marathon. Callum also donated a European Championships Cross Country bronze medal that he won in 2016, where he helped Team GB to win a gold medal.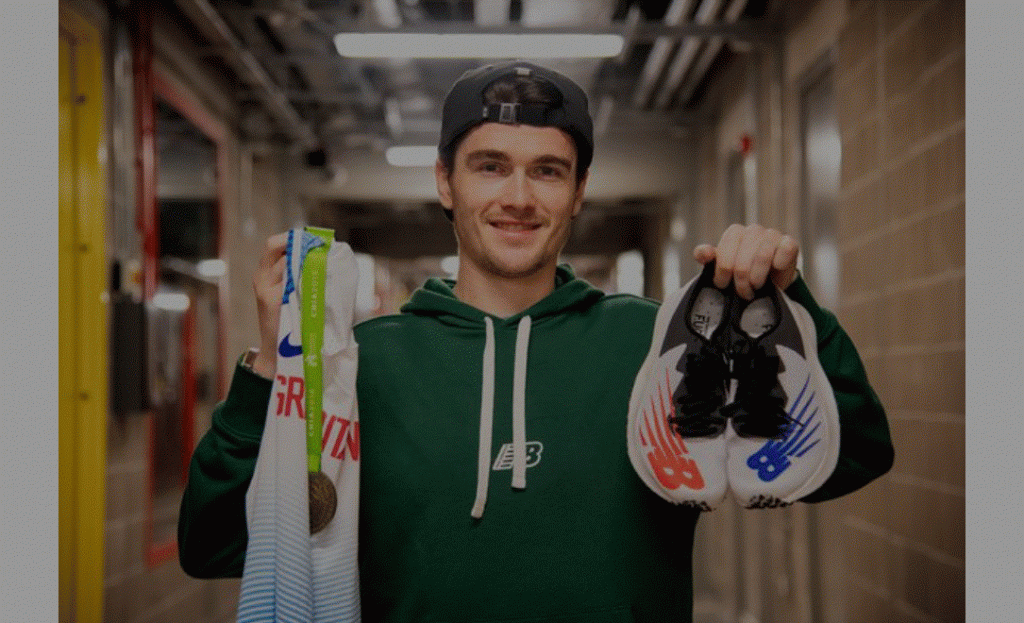 Callum said: "It's an honour to be part of the museum. I remember going as a kid and it's amazing to think I'm going to be part of it when it reopens. This area has produced some amazing athletes over the years, from Kilbarchan Amateur Athletics Club providing great coaching, to the brilliant local facilities, it means that Renfrewshire has a great track record in supporting elite athletes.
"I can't wait to see it up and running again next year – it's going to be great."
Opening in 2024, Paisley Museum will create a new, world-class museum space, shaped and focussed by, and for, the people of the town, celebrating its history and impact on the world, while creating a new community space that's open and accessible to all.
At its core, the museum will bring history to life, connecting it to today's town and people, creating a vibrant and colourful new cultural thread, weaving together past, present and future.
While celebrating the area's significant industrial past and the town's importance, not least in textiles, weaving and exploring the origins and impacts of the famous Paisley pattern, the refurbished museum's gallery spaces will increase by more than a quarter, with ambitious architectural and engineering interventions to welcome visitors to stunning indoor and outdoor spaces.
In his own words – William Cummings advice on how to run a race over a mile:
William said he prefers 'a slow walk before breakfast,' before resting for an hour, before a walk for two or three miles and a slow run on the track for about a mile. He cautions not to over-exert the athlete before competition. He adds that you' do not run right out; keep that for the race,' and whatever you do, 'eat good food and drink moderately'.