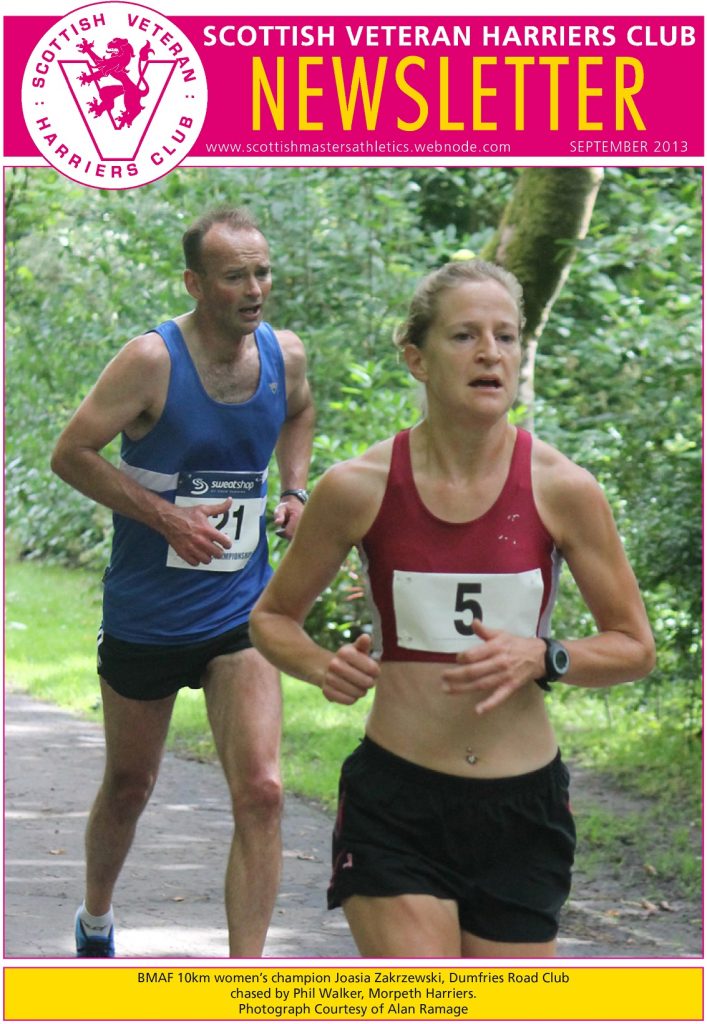 MEMBERSHIP NOTES 23rd August 2013
MEMBERS
Welcome to the 30 new and 4 reinstated members who have joined or re-joined since 14 April 2013. 3 lapsed members have now paid. 1 member has died, We now have 471 paid up members.
I'm sorry to report that our Honorary President, Bob Donald, and our Secretary, Campbell Joss, are not well. We wish them speedy recoveries.
1 member, James Christie, and 1 retired member, Sandy Duncan, have recently passed away. Also I'm sorry to report that Bill Scally has passed away after a long illness. He was not a member, but was well known to many members. We send our condolences to all their families
.NEWSLETTER
The massive increase in postal charges has forced us to change to an electronic version of the Newsletter as the preferred option. Any member who wishes to continue receiving a printed Newsletter must contact me, if they have not already done so. Please inform me if you add or change your email address.
Please send photos, news, letters, articles, etc for the next issue To: COLIN YOUNGSON TOMLOAN, SANQUHAR ROAD, FORRES, IV36 1DG e-mail: cjyoungson@btinternet.com Tel: 01309 672398
SVHC EVENTS
Stewards/marshals are required for club races. The club appreciate all members & friends who volunteer to act as stewards/marshals. If you are not competing just turn up and introduce yourselves to the organisers. Thanks to all those who have already helped out.
STANDING ORDERS
Thank you to the members who have set up standing orders for membership subscriptions. Please remember to update the amount payable, & keep me informed if your membership details change (especially email addresses). If any other member wishes to set up a standing order please contact me.
Please ensure, if possible, that the next payment date is set for 10Nov2015, and annually thereafter.
CLUB VESTS
SVHC running vests can be purchased from Molly Wilmoth for £15 (Tel: 0141 7764941).
AGM The AGM is being held at Coatbridge Outdoor Sports Centre, Langloan Street, Coatbridge at 2.00pm on October 20th.
TRACK 10,000 METRES Members running in the track 10,000 metres at 1.00pm on October 20th should get entries to Alastair MacFarlane by October 18th with £2 entry fee to be paid on the day
NEW MEMBERS
CHRS SURN JOINED NO. TOWN
Ray Aiken 30-Aug-13 2156 Buckie
Angela Carson 26-Jun-13 2137 Paisley
Thomas Crombie 23-Aug-13 2157 Dumfries
Jack Davies 10-Jul-13 2144 Glamis
Ian Donaldson 28-May-13 2132 Stenhousemuir
John Duffy 15-Apr-13 2128 Cumbernauld
Michael Dunn 23-Aug-13 2155 Greenock
Sheila Fleming 27-Jul-13 2145 Lochcarron
Jennifer Forbes 30-Aug-13 2153 Melrose
James Gallacher 10-May-13 2130 Millerston
Keith Haining 01-Jul-13 2139 Stewarton
Scott Hunter 01-Jul-13 2135 Rutherglen
Elspeth Jenkins 27-Jul-13 2148 Elgin
Gareth Jenkins 27-Jul-13 2147 Elgin
Mark Johnston 16-May-13 2131 Linlithgow
Thomas Leeson 10-May-13 2129 Crathes
Donnie MacDonald 09-Aug-13 2149 Muir of Ord
Duncan MacFadyen 02-Jul-13 2136 Port Glasgow
Mitchell McCreadie 07-Jul-13 2143 Dundee
Lindsay McMahon 01-Jul-13 2141 Kilmarnock
Edel Mooney 26-Jun-13 2134 Knightsridge
Cornel Neil 09-Aug-13 2150 Kirkintilloch
Linden Nicholson 21-Aug-13 2154 Edinburgh
Alan Pettigrew 01-Jul-13 2138 Saltcoats
Alan Robertson 27-Jul-13 2146 Airdrie
Roddy Simpson 28-May-13 2133 Linlithgow
Brian Sweeney 15-Aug-13 2151 Newton Mearns
Michael Thomsen 01-Jul-13 2140 Choppington
Claire Thompson 01-Jul-13 2142 Glasgow
Crispin Walsh 15-Aug-13 2152 Glasgow
Andrew Kirkhope 24-Apr-13 2022 Edinburgh
Peter Laing 01-May-13 1692 Prestwick
Louis O'Hare 18-Aug-13 2003 Chryston
Alison Winship 19-Nov-13 1808 Milngavie
RUN and BECOME SERIES 2012/13
The Run and Become Veterans Race Series is based on the International Age Graded tables and has 8 scoring races from 12. Runners can gain merit points by completing more than 8 races, an additional point being awarded for each race beyond race 8.
There is a very generous prize list including the Dale Greig Trophy to the first woman and the Jackie Gourlay Trophy to the winning man.
Last season's winners were Fiona Matheson and Stewart McCrae, with prizes going to the first 5 men and women and trophies to the winner of each 5 year age group.
With such an attractive prize list there is plenty for everyone to aim for!
After 11 races the leading contenders are John Gilhooly, Willie Jarvie and Sandy Eaglesham in the men's competition and Phyllis Hands, Claire McArthur and Fiona Matheson in the women's.
The 1 remaining race for 2013 is the Half Marathon at Kirkintilloch on October 6. Further details will appear in your Newsletter and on the SVHC website.
OBITUARIES
Alexander (Sandy) Duncan, 29 December 1923 – 1 June 2013
Honorary Life Member of the Scottish Veterans Time Trials Association. Sandy Duncan was from the north-east of Scotland, being born in Strathdon.
He served his country in the uniform of the Royal Air Force and was stationed in the Middle East.
When it was time to leave the forces, he travelled the world with the Merchant Navy as a cook.
Meeting and marrying his wife Ann, he came ashore to start a family and became a Cook/Chef in Belvedere Hospital in Glasgow.
In 1967 Sandy joined Chryston Wheelers and he tried a few time trials. He also joined the Scottish Group VTTA and in time attempted some of the Group's Place-to-Place records.
In the years 1972/73, he collected five age records, which stand to this day.
He continued to cycle the Stirling – Glasgow road to and from work until one day he was run down from behind by a car; he ended up in hospital encased from head to toe in plaster, having received a broken back.
Through time, when back to good health, he resumed his cycling, although to a lesser degree.
Then disaster struck again, he was mowed down from behind as before and again he fought back to good health, but this time cycling was taking a back step.
Sandy took up running, travelling far and wide entering hill running and events under the flag of Stornaway Athletic Club, the town from which his wife Ann hailed.
He regularly competed in the Hebridean 3 Race Challenge (To finish at least 3 of the 5 Western Isles 1⁄2 Marathons), and managed all but the Skye race when he last ran in 2004 at age 80.
Sandy was a long-time member of the SVHC and was a well-kent face in our events until 2004. He was a member of his local Parish church and performed his duties as Church Elder. Sandy Duncan was small in stature but had the heart and strength of Samson.
He is survived by his wife Ann and daughters Jean and Annette, to whom we send our condolences.
James Christie, 20th June 1931 – 13th July 2013
Jimmy Christie joined Victoria Park AAC on 28th May 1946 and in 2006 his son Jonathon proposed he be awarded life membership on the 60th anniversary when he was 74 years of age and still competing.
Jonathon kindly provided the following information: Jimmy's first experience of competition, was as a 14 years old schoolboy when he took part in a 4 x 220 yard relay, in front of a full house at Hampden Park, which in those days was routinely attended by crowds of 80,000 people. The crowd would be provided with this type of entertainment during half time of a football international or cup final.
Jimmy served his country in numerous British and Scottish championships during his long athletics career, whilst always remaining a member of VPAAC.
His early years were dominated by track and field athletics with his main interests being 100m, 200m and Long Jump.
Jimmy was Chief Coach and Team Manager in the late 60s and coached teams which went on to achieve success on the British stage at championships in '67 and '70 with his sprint medley teams as well as at home.
He went on himself in the late 60s-early 70s to become Vice President and President of VPAAC.
The next challenging athletics period he entered was Veteran athletics, which provided him with a new lease of competitive life. His natural first choice given his knowledge and expertise was to take up the pentathlon in which he achieved Scottish championships and British medals.
He was equally interested in encouraging the take up of sport by all. With this in mind he supported the Scottish Epilepsy Association at which he coached athletics and swimming for approximately a decade.
This served as a stepping stone to further coaching which he embarked upon at Kelvin Hall, for children and adults with special needs, from all over Glasgow, which provided them for the first time with all the benefits that track and field had to offer.
This coaching programme was then extended to include the opportunity for all of Glasgow's schools to participate in weekly specialised coaching sessions at the Kelvin Hall, in all of the track and field disciplines, and Jimmy continued to play an active coaching role for a further decade.
At a personal level he continued to compete in Veteran competitions attaining more Scottish and British medals and titles as well as completing Glasgow Marathons and Half Marathons.
Jimmy was also a long time member of the Scottish Veteran Harriers Club. He was still competing in July 2012 at the grand age of 81 years throwing the Javelin and Shot Putt in Pitreavie at the Scottish Athletics Masters Championship, where he set an M80 CBP.
Our sincere condolences go to his family and friends.
SVHC ATHLETE PROFILE QUESTIONNAIRE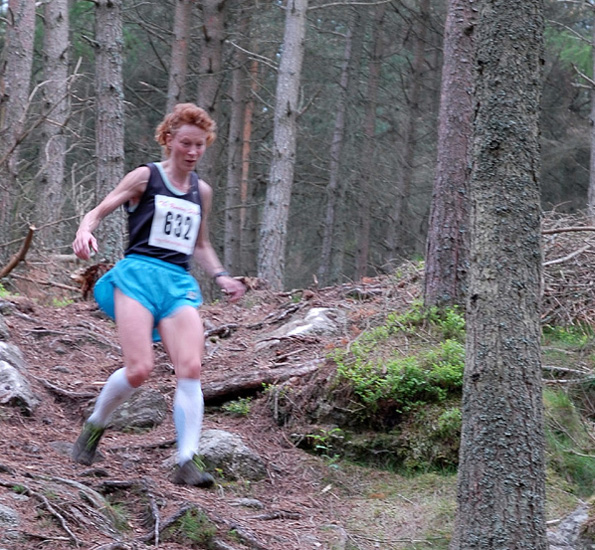 NAME: Sonia Armitage
DATE OF BIRTH: 27.10.60
CLUB(s): Aberdeen Amateur Athletic Club, Cosmic Hillbashers.
OCCUPATION: Chartered Physiotherapist
HOW DID YOU GET INVOLVED IN THE SPORT? I always ran everywhere as a youngster. As a teenager, was a competitive swimmer, so had good basic fitness. I then got into school cross country running, doing well in local races, which led to being approached by a member of Aberdeen AAC to ask if I would consider joining the club. That was back in 1975, and I have not looked back since.
HAS ANY INDIVIDUAL OR GROUP HAD A MARKED INFLUENCE ON YOUR ATTITUDE OR INDIVIDUAL PERFORMANCE? My Grandad; my Dad's Dad, was a great sprinter, who competed at Powderhall. My other Grandad, my Mum's Dad, was a great footballer, who was briefly goalie for Celtic FC, then later went on to play for Cowdenbeath FC.
In AAAC, Hunter Watson and Mel Edwards have had a marked influence on my running; then especially in the years running in Masters events, Terry Kerr has been a great help to me.
However, above all, I have always had wonderful support from my husband Dave, himself, a very successful hill runner and orienteer.
WHAT EXACTLY DO YOU GET OUT OF THE SPORT? I get so much from the sport; firstly, there is the obvious physical benefit; then of course, mental relaxation, which I always enjoy, no matter how fit I am.
I have always enjoyed the competitive challenge. Running in Masters events has allowed me to continue enjoying first class challenges continuing on from my senior running career; the standard of running in Masters women in this country and around the World is incredible.
I also love the social interaction with like minded people both locally and internationally. I have met so many wonderful people through my athletics career. I have been very fortunate to enjoy my athletics with Dave and our two daughters, Hilary and Rachel.
WHAT DO YOU CONSIDER TO BE YOUR BEST EVER PERFORMANCE OR PERFORMANCES?
as a younger athlete To gain selection to run for the Scottish Senior Cross Country Team to run in the World Cross Country Championships, in Paris, in 1980. b) as a hill runner I have had many good runs in the Scottish Senior Hill Running Team, running in both World Trophy and European Trophy races; including finishing 13th in the European Trophy at Snowdon, and 3rd team at the World Trophy in Malaysia in 1999.
It was very exciting finishing 24th in the World Trophy race when it took place at Arthur's Seat in Edinburgh in 1995 in front of an enthusiastic home crowd. Another memorable run for me was the International Snowdon Race in 1998, which was my first international race back, following suffering a pulmonary embolism in February 1997; I finished second in my fastest time ever, in 1.22. Lastly, but not least, one very special run has to be winning the W40 race in the World Masters Mountain Running Championships in Poland, in 2001.
as a Masters athlete My best ever Masters performances, I would have to share between three. Firstly, winning the W40 race in the World Mountain Running Championships in 2001, as I mentioned above. Secondly, my W45 1500m gold medal at the World Masters Indoor Track and Field Championships in Clermont Ferrand, France, in 2008. Thirdly, W45 gold in both the 800m and 1500m at the World Masters Indoor Track and Field Championships in Kamloops, Canada, in 2010.
YOUR WORST? 2013 Scottish National Cross Country Championships in Falkirk; the first time in my 38 years of running that I have voluntarily pulled out of a race! I simply didn't have enough energy for the race that day. I think a mixture of getting up very early for the journey to the race, and also being fairly busy as Aberdeen AAC Women's Cross Country Team Manager. Too much for an old lady!!
WHAT UNFULFILLED AMBITIONS DO YOU HAVE? I really just want to stay healthy and enjoy running as long as I can, in both track and hill running. Maybe complete 1 or 2 more Mountain Marathons with my husband, Dave.
OTHER LEISURE ACTIVITIES? I enjoy many other sports such as cycling, swimming, cross country skiing, occasional wind surfing.
However, my main passion outside of running is music; in particular, my saxophone, which I play most days. I enjoy a mixture of music, including classical, jazz, contemporary, and popular.
WHAT DOES RUNNING BRING YOU THAT YOU WOULD NOT HAVE WANTED TO MISS? Running has allowed me to see some of the most beautiful areas in Britain and around the World. I have also met many special people throughout my career, both here and all over the World, which I would not have wanted to miss for anything. However, most importantly, I met my husband, Dave, through my running!
CAN YOU GIVE SOME DETAILS OF YOUR TRAINING? Generally, I do 6 sessions a week. These include usually 2 interval sessions, which are sometimes on the track in Aberdeen, or on a football pitch near home, or fartlek on the trails near home. I have a longer run at weekends with Dave, which is very often on the hills. Occasionally, I go out on my bike as an alternative to running. In the winter, when conditions allow, I sometimes cross country ski instead of running.
SVHC ATHLETE PROFILE QUESTIONNAIRE
(Neil Thin has been Scotland's best M50 in the last two British and Irish CC Internationals. In Glasgow 2011 he was squeezed into the bronze medal position, only six seconds behind the winner. In Belfast 2012 he fought very hard to finish a close fifth.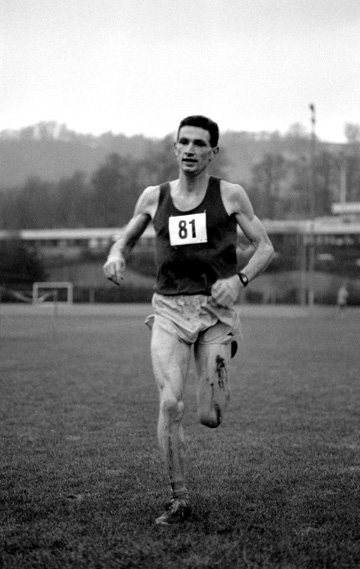 Back in the 1980s Neil ran for Edinburgh Southern Harriers, was in their winning team in the 1985 National CC and won two team silver medals in the Six Stage Relay. In the 1985 Edinburgh to Glasgow Road Relay, ESH finished 43 seconds behind 'The Kangaroos', guests fielding athletes from the USA and Wales. Hopefully Neil and his team-mates received the gold medals!)
NAME: Neil Thin
CLUB: Edinburgh AC
DATE OF BIRTH: 31.07.60
OCCUPATION: University Lecturer
HOW DID YOU GET INVOLVED IN THE SPORT? School and university clubs
HAS ANY INDIVIDUAL OR GROUP HAD A MARKED INFLUENCE ON YOUR ATTITUDE OR INDIVIDUAL PERFORMANCE? Never had a coach, and would have run anyway, but my interest in serious training was originally inspired by the sheer brilliance of Graham Williamson in 1978 (I came in more than half a minute behind him in Scottish Schools 1500m), and then by clubmates like Allister Hutton and John Robson which whom I used to run in the E to G, and in the European Clubs Cross-Country Championships in Portugal in 1985. Enjoyed sessions in The Meadows, Edinburgh, with Martin Craven et al.
After a ten-year lay-off, inspired to return to running in late 40s by seeing that Brian Kirkwood was still running fast in his 50s.
WHAT EXACTLY DO YOU GET OUT OF THE SPORT? Mainly the intrinsic joy of getting out for a run at lunchtime, and the occasional glee of racing at speeds not too much slower than I used to run in my 20s.
Apart from the obvious benefits to health and mental wellbeing and the intrinsic enjoyment, there are two advantages that I think distance running has over just about any other sport: 1. A very clear relationship between effort and performance; 2.the possibility for just about anybody to take it up and pursue it to an excellent standard in most environments, with minimal cost or disruption to anyone else's life. Most other sports require expensive infrastructure, complicated equipment, time-consuming training, and many require individuals to be supported by family and friends.
WHAT DO YOU CONSIDER TO BE YOUR BEST EVER PERFORMANCE OR PERFORMANCES? 30.20 in the Edinburgh 10k road race in about 1984; more recently, 32.06 in 2008 Stirling 10k.
Had some enjoyable wins: twice won the Oxford-Cambridge cross-country as an undergraduate in 1981 and 1982; won the BUPA Great Winter Run (5k round Arthur's Seat, admittedly when most decent runners were warming up for the international races) at the age of 48 in 2009.
Some reasonable track performances: 14.35 for 5000 at Crystal Palace in 1982; 8m 27 for 3000 same year; 30.45 approx for 10,000 got me a silver medal at British Universities in Birmingham around 1985.
YOUR WORST? Dropping out of National CC with a stitch in 1984.
WHAT UNFULFILLED AMBITIONS DO YOU HAVE? Wish I had gone under 30 minutes for 10k. Very keen to set Scottish age-group bests at various distances, though I don't know if records exist.
OTHER LEISURE ACTIVITIES? Walking and various casual sports with the kids – football, tennis.
WHAT DOES RUNNING BRING YOU THAT YOU WOULD NOT HAVE WANTED TO MISS? Pure relaxation and rehabilitation every day. Plus guilt-free eating and drinking.
CAN YOU GIVE SOME DETAILS OF YOUR TRAINING? When not injured (less than 50% of the time nowadays) I try to do up to 70 miles per week, of which 2 days per week would include some long reps or hills. Normally, however, 40miles per week mainly moderate running.
HIGHLAND FLING 53 MILE ULTRA RACE, APRIL 28th 2013 (Cut-off 15 hours)
I was very lucky to have an entry to the Highland Fling confirmed as I had thought the waiting list might be full, so I felt I could not turn it down. It is a 53 mile race over the first part of the West Highland Way, with 5800 feet of ascent. I knew 2 of my Scottish Veteran Harrier friends were doing it, and I was told it had some technical sections, but I did not inquire what that meant!
On the Hoka Highland Fling website, the views look stunning, and I have often travelled on the West Highland train from Fort William to Glasgow after running the Lochaber marathon.
The "Fling" is an unsupported run, and you make up your own 4 drop bags with any items you want to eat or drink, clearly labelled with your number. Water is available at check points. However, there is no guarantee that clothes etc will be returned, and since weather in the Highlands can change so rapidly I didn't feel happy leaving expensive items such as spare jacket / gloves etc in the bags. This meant I was probably carrying more than I might need. A foil blanket was mandatory and I made sure I put extra items in plastic bags although rain wasn't expected.
The website had a useful calculator based on last year's check point times: put in your finishing target. Optimistically, I put in 12 hours (knew really I'd be longer as my Scottish friend did 12.33 last year and is much faster than me). The hills would make quite a difference (this was what "technical" really meant).
The first flat section was predicting 6.4 mph, which dropped to 4.5mph for Conic Hill part, then only 3.7mph (hang on that is less than power-walking pace!) and 4mph for the last 12 miles.
I stayed with my Aunt in Glasgow and the night before the event took a train out to Milngavie to register and pick up my timing chip (no numbers).
Through the Fling facebook page I had liaised with 3 others to share a taxi to Milngavie and I booked it for 4.50am! I woke at 4am and consumed my usual oats and bread and marmalade, plus a beetroot shoot. Checked my rucksack and sorted out enough drinks and especially food as only water was available between the start and 19.8 miles. Met the others and arrived with lots of time for the 6am start.
Registration looked very easy with no queues so could easily have left that till the morning. The Station café was open so I had an expresso and my usual diluted tonic water (find this helps prevent cramps). Made sure I put my drop bags in the correct vans.
So off at 6am (the relay teams went off at 7) and the first part to Drymen 12.6 miles was virtually flat with just a few climbs, topped up my water there, then off to Balmaha, 19.8 miles, called out my number to the marshals and was rapidly given my drop bag. Had put far too much in it, grabbed a few items, topped up water and it was only 7.4 miles to my next drop bag.
Really enjoying the trail and the weather was glorious, sunny, and the climb up Conic hill was amazing – seeing people in the distance it went on and on, apparently it has been improved with steps since last year, which made the very steep descent safer. Wow – the views at the top of sparkly blue Loch Lomond were incredible – saw them all the way down – but still had to concentrate on my footing as the steps were quite steep for my short legs! I've always said I've inherited the Dawson legs – my Granny's were really short and my Uncle Hamish's also quite short, but did not stop him getting 23 caps playing Rugby for Scotland – childhood memories of being glued to the radio to hear his name (had no TV then!)
The scenery is stunning. Then off to Rowardennan 27.2 miles. Going along the banks of Loch Lomond and running along a beach – I wasn't expecting that!
Then the "technical" section – nothing had prepared me for what was to come! I didn't do a lot of rock scrambling as a child sadly, no wonder the average pace predicted was so low – I was probably doing 2 mph!
Re-reading the West Highland Way handbook afterwards, it says "anyone who has "walked" (jungle bashing) in Rwenzori or New Guinea will feel at home"!
Clambering around fallen trees, scrambling above deep cold water (one ledge was particularly daunting, narrow with a sheer drop to the left and nothing to hold onto on the right, just a smooth vertical rock.) Scrambling up, of course, felt much safer than going down! Then I took a nasty tumble going down and swore loudly as my left calf went into spasm and I bashed my ankle – stretched out the calf and waited for a runner to pull me up – luckily the cramp went away but ankle a bit sore.
Then I seemed to be leading a group of ladies. I said please go ahead but they said no! Then the occasional relay runner would pass. Could feel my ankle a bit more so took it steady – remembering I had a road 24 hour in 2 weeks time! The scrambling seemed to go on forever and my ankle was hurting more, so take it very easy on any technical bits.
Eventually we came to an actual runnable section and I found my ankle hurt less when running. Then get to Inversnaid 34.3 miles and get my drop bag and water, only 6.6 miles to next check point.
I chat to a lady in pink who I suspect is in my age group (the organiser is incredibly generous in giving prizes to first 3 in each age group) and try and pass her fast, and get ahead which I manage on the next flatter sections.
Get to Beinglas 40.9 miles and have really dropped off the pace! Know I could take 3+ hours to do the last 12.1 miles so I load up with lots of liquids as nothing available in-between. Then see the lady in pink again and realise she has got ahead. Don't think I can catch her, but keep her in sight, but then get to a field full of cows suckling their calves – keep thinking of the person trampled to death last year in England. In the south some farms with public footpaths have put up signs "don't go near cows with calves". So circumvent them, no one else around at present, then the route goes under a small bridge and a cow suckling her calf is right by the gate!
Try unsuccessfully to scramble over a wire fence then a male runner comes up and says "Watch me, I'll just hit her and she will move." Okay it worked then the cow went straight back into position. No other option but to do the same – I realised all the other runners must have got through – what a wimp I am! Certainly, much more placid than cows in England!
So off to the finish and it has taken me forever! Overtake a young girl which gives me a spurt, (later she overtakes me,) get in near the cut-off (oh dear this is getting a habit, 2 in a row!) and the pipers are still there! My friend Ada gives me a huge hug and the race director gives me a silver plaque and bouquet of flowers – how embarrassing to be so slow yet get 2nd in my age category! And then an amazing goodie bag with bottle of sparkling Prosecco, lovely medal, technical t-shirt, beer, all for £25, incredible value!
Should have run faster as missed the soup and oatcakes and massage! So finished in 14.43. and found out my my much faster friends took 12.40 and 13.14, so how I kidded myself I could do it in 12 hours I'll never know (I'm the eternal optimist of course).
So now it is 9pm, and I go into my friends' huge camper van, then off for a shower in the bunk barn. I'm in a room for 4 and luckily have a lower bunk otherwise I'd be on the floor – no ladder climbing for me!
Back to the camper van and they'd got me a takeaway veggie burger – none of us go to the Ceilidh, which we had booked. Then it starts raining heavily, have been so lucky with the weather and sunshine!
Sleep very well, at 8am buy a pot of instant porridge and get the 9am bus to Glasgow – enjoy the views across Loch Lomond – it seems such a long way we have run!
Get train to Irvine and met by my other Aunt and spend a lovely day with her and my cousin Fiona. Sadly, Dorothy and Margaret are widows now and I missed very much not seeing my Uncles. Then back to Glasgow and the Sunday night sleeper back to London. As usual slept very well.
So overall it was an amazing experience, and just so lucky with the weather, glorious sunshine and such incredible views. Running below the snow-capped mountains too was just gorgeous.
In hindsight it really was too hilly and technical to do two weeks before a 24 hour, where my dream goal was 185K (PB176K last Sept) but it didn't go to plan, ankle started playing up, just went slower and slower, and despite incredible crowd and runners support only managed 148K, a huge PW.
However, I don't regret running the Fling, as another year the weather could be awful, or misty, so no views, but I have learnt a big lesson in leaving enough time for recovery between big races!
by Ann Bath
GREAT VETERAN ATHLETES: ALAIN MIMOUN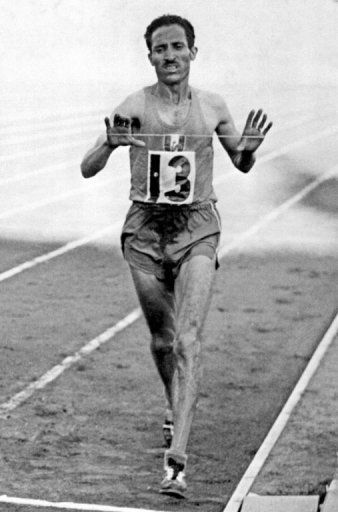 The term 'Masters' has only recently been considered preferable to 'Veterans', when referring to older athletes. The majority of current Masters competitors took up the sport in their late thirties, forties or fifties. However, a few were stars at their 'normal' physical peak in their twenties and still redoubtable racers much later on.
One of the greatest died in June 2013 at the age of 92: Alain Mimoun.
The Guardian obituary called him "the most inspirational French athlete of the 20th century. In the years following the Second World War, he would, but for the presence of one phenomenal rival, have been the most feared, most famous and most garlanded runner in the world. However, Mimoun competed from the mid-1940s to the mid-1950s in the shadow of Emil Zatopek, and not until the Olympics of 1956, with the great man at last in decline, did Mimoun win the gold medal that he had deserved for so long."
Born in French Algeria in 1921, he fought with the French army in the Second World War until in 1944 a shrapnel wound in his left foot at Monte Cassino almost caused the amputation of that leg.
After the war, he began his athletic career and became friends with his rival Emil Zatopek.
In total, Mimoun represented France 85 times, including eleven International Cross Country Championships between 1949 and 1964 (four individual gold medals, two silver plus six team gold).
In the 1950 European Athletics Championships he was second in both 5000m and 10,000m. He competed in four successive Olympic Games, from 1948 to 1960, took part in the 5000m once (silver in 1952), the 10,000m three times (silver in 1948 and 1952) and the marathon twice (gold in 1956).
His European and Olympic silver medals were all behind Emil. In fact, Alain Mimoun was referred to as "Zatopek's shadow".
However in 1956 at Melbourne, Australia, having finished only twelfth in the Olympic 10,000m, Alain Mimoun lined up for his very first marathon. Despite doubts about the pace he was setting, he kept on steadily as opponents faded.
Mimoun led on his own for an hour and finished a minute and a half in front of Franjo Mihalic.
Alain waited for Zatopek to arrive in sixth place. The marvellous Czech saluted the victor and they embraced. Mimoun said later "For me, that was better than the medal."
When Zatopek died in 2000, Alain commented "I haven't lost an opponent, I've lost a brother."
Alain Mimoun won 32 French National titles: 8 at 5000m; 12 at 10,000m; 6 marathons; and 6 cross country. His final win was the marathon in 1966, at the age of 45.
Alain never stopped running, and was an inspiration during the boom of the 1970s and 1980s. At the age of 51, he completed a marathon in 2.34.36.
As late as 2012, he still held seven French Veteran records: M50 5000m (15.31); M45 and M50 10,000, (30.16 and 32.14); M40/M45 20k (1.03.34) and M45/M50 one hour.
At the age of 80 he continued to run daily, up to 15km in distance.
In 1999, the magazine Athletisme proclaimed him "French Athlete of the Century", rather than Guy Drut, Marie-Jose Perec or Michel Jazy. He became a Grand Officier de la Legion d'honneur in 2008.
WERE YOU RELUCTANT TO START MASTERS ATHLETICS?
Laura Mahady, the world record-holder for W55 800m, who was profiled in the May Newsletter, was disappointed to read recently that many young women believe older (i.e. 35 plus!) women may be reluctant to participate in sport. A number of 'reasons' have been suggested, below.
"A large majority of women prefer quiet home activities such as Yoga and Pilates as opposed to getting involved in a sports team."
"From our early to late 20s, our bodies begin to show changes. Cognitive and brain changes (atrophy) can begin to occur."
"Over-emphasising physical activity to women tends to have an adverse effect. This is due to early and mid-thirties being a busy time in women's lives. The fear of being put on the spot with fitness triggers anxiety as opposed to excitement."
"There will be many pregnancies in women over 35 years…."
"Most sports clothing is skin-tight lycra, suiting the toned, skinny females, not the average 35 plus female, who may have let herself go a bit, following birth of children, marriage …."
"A lot of women over the age of 35 feel they are too old to take part in any type of sport. They feel that once you reach a certain age it's time to give up. They no longer see themselves as 'spring chickens'."
"From the ages of 30 to 60 years of age, muscle loss is around half a pound a year." "They feel a bit silly in exercise clothes and may think they look silly doing exercise." "They may not be so bothered about the way they look. This may especially be the case if they are in a happy stable relationship with a partner who is also not body conscious."
"Older women may have grown up in more traditional roles and may believe that sport is usually only for men. These women may also be scared in case they fall and injure themselves. They may also have the opinion they are too old for sports."
Laura suggests that the youngsters who hold those opinions ought to meet some SVHC women to put them straight!
Now we all lack confidence at times, but is it true that many women (and men) older than 35 (or 50 or 60 etc) are scared to compete or even take exercise? Surely things are different in the health conscious 21st Century compared to back in the 1960s, when major Scottish marathons often had fewer than 20 participants, all male?
What about the so-called inspirational legacy of the 2012 Olympics?
Alternatively do you not care at all what others think or actually enjoy 'strutting your stuff' in public?
Please consider writing to the Letters Page if you have views on this issue.
IT'S HAPPENED . . . . IT'S HERE!
What a delight it was to have the first race walking event on Scottish soil in about 30 years (or so we think).
On Wednesday 26 June 2013, in Clydebank, just west of Glasgow , history was made when 4 race walkers completed the Clydebank 5k road race (organised by Scottish Veterans Harriers Club).
It was a night of firsts: • First time most runners had ever seen race walkers 'in the flesh,' so to speak. • First-ever race walk race for Gillian Donald and Jenny Law. • First race walk race on Scottish soil in about 3 decades (please correct us).
Although it was not a judged event (Scottish Officials out there . . . . want to become a race walk judge?), it was with much excitement that we started 5 minutes ahead of the runners (this was pre-planned thanks to the willingness and acceptance by the SVHC race organiser, Peter Rudzinski, and SVHC President, Alastair Macfarlane: You're stars!) around the 3-and-a-half lap course.
It was great because the runners cheered us on, as they sped past us: Thanks for the words of encouragement everyone!
So this is the start to firmly putting race walking back on the Scottish Athletics map. As you can probably well imagine, there are many things to address to get all things race walking really growing in Scotland .
But most of all we need you: Join us! Have a bash or spread the word for us: • Race Directors, such as Robert Rogerson (Race Director for many Kirkintilloch races): Invite us in, especially for races from 1500m to 10 miles, initially (although any track or road race will do). • Clubs: Cater for us / Engage with us / Encourage / organise races for us: It's a win-win situation for everyone (just like it is for Falkirk Vics). •
Coaches: Help me to coach the increasing numbers (there were 4 race walkers competing at Clydebank. We have already added 6 names since then, folk from Edinburgh, Linlithgow, Glasgow and Perth ) • Scottish Athletics: Help us / support us • Ex-race walkers out there: Get in contact: We're back! •
Athletes: Good athletes / Injured runner / Athletes that say: "I'm no good at running" / Athletes wanting injury-free cross-training
Ultimately, though, we need races. Race walk races, that is. Or running races officially catering for race walkers.
At present, any Scottish-based race walker wanting to take part in any race walk event, needs to head of to England : Not a great way to encourage participation or healthy competition.
We want / need Scottish races for Scottish race walkers on Scottish soil . . . help us make that happen.
For the record, the official race walkers' results for the Clydebank 5k: Andrew Fraser (Portobello & YRWC) M47 25:55 Gill Donald (unattached – Edinburgh ) F40 33:54 Ian Donaldson (now Falkirk Vics & Lancs RWC) M58 35:25 Jenny Law (unattached – Edinburgh ) F30 39:48
At present, we have coaching in the Grangemouth area every Tuesday evening 18h30 and in Edinburgh or Meadowbank area every Wednesday evening 18h30.
We have started to meet immediately after the Strathclyde parkrun in Glasgow every second Saturday.
Ad hoc training takes place as organised amongst ourselves. Join us: You'll be made very welcome.
Andrew Fraser (contact person) Email: afmacguppy@yahoo.com Tel: 07881 373 060
Race reports / experiences from the other athletes participating at the Clydebank 5k:
Gill Donald: My thoughts on race walk race: Our first ever racewalk at a Scottish veterans' event provided encouragement for all participants: both walkers and runners. For, despite we walkers starting 5 mins ahead of the runners, the runners all passed us. So, even the slowest runner had the encouragement of having passed several people (some runners lapped us – and perhaps more than once!). And for the walkers, it was our first participation in an official race in Scotland. We were delighted to have been given the opportunity to make a little bit of history and encouraged by the reception we received. Thanks to the organisers, a positive event for all concerned! Andrew thanks for all you continue to do for us, I really appreciate it.
Ian Donaldson: Clydebank……………… Taking part in the first racewalk in Scotland for thirty years felt really special. I have only been racewalking for 9 months but already I am excited about the prospects for Scottish racewalking in the future. The enthusiasm and warm reception shown by both runners and officials at Clydebank was exceptional. I would vigorously encourage anyone looking to participate in a new athletic sport or add to their running prowess to consider racewalking as it offers all round fitness coupled with competitive races if you wish to enter that particular arena. My fellow racewalkers are a great bunch, filled with enthusiasm and camaradereie. The future of Scottish racewalking is looking brighter by the day!
Jenny Law: The Scottish Vets Clydebank race was my first race event. In fact, it was only my second 5km event. I had planned to use the race to learn about my race walking technique, but what I actually learned was the importance of a good warm-up. I didn't quite believe it, when I was told a few weeks earlier, that your warm up should be at least the distance you are going to race. I arrived at the Clydebank start line with only a few minutes to spare; just enough time for a few stretches before we were off…………it wasn't long before my legs started to ache. It took until around the 4km mark before I began to feel like I was ready to start the race. Unfortunately, by that point most of the other racers had already finished! I would like to thank Scottish Vets for letting the race walkers take part in the event……..and for allowing me to learn this valuable lesson!
John Softley ran on the day, but has, since the Clydebank 5k, already started race walking training): After finishing the running event, I was pleased to see Gillian, Ian and Jenny finish the race walk – let's hope it's not too long before we have official race walks in Scotland ! My training is going well but I've a long way to go before I can do a race. For the runners at Clydebank it was probably the first time they had ever seen a race walk! The last race walk I remember in Scotland was Commonwealth Games 30km in 1986 where I was a course steward.
RACE WALKING RESULTS:
Wednesday 4 September 2013 Self Transcendence 5km race (The Meadows, Edinburgh) 88th position Andrew Fraser (Portobello RC) M47 28:11 96th position Ian Donaldson (Falkirk Vics) M58 35:39
Sunday 8 September British Masters 10km Road Championships (Race Walking): Leicester (Abbey Park) Andrew Fraser (Portobello RC) M47 58:24 (2nd in M45 (Silver medal) / 8th overall)
Ian Donaldson (Falkirk Vics) M58 1:14:44 (8th in M55 / 37th overall)
NEXT RACE WALKING EVENTS:
Wednesday 11 September Self Transcendence 2-mile Race (The Meadows, Edinburgh)
Saturday 14 September BMAF Track & Field Championships: Alexander Stadium, Birmngham – 3000m Race Walk
Sunday 15 September BMAF Track & Field Championships: Alexander Stadium, Birmngham – 5000m Race Walk
Sunday 20 October SVHC 10km Track Race (Coatbridge)
From October A 5km Race Walking Series taking place once a month, aligned to parkrun events at Edinburgh and Strathclyde Park
Winter series starts on Saturday 12 October at Strathclyde parkrun at 09h30: Walkers simply register and participate as a parkrunner (including their own parkrun barcode). 6 events from October 2013 until March 2014.
Summer Series is exactly the same from April to September 2014
SVHC TRACK 10,000 METRES CHAMPIONSHIP
Outdoor Sports Centre, Langloan Street, Coatbridge at 1.00pm on Sunday, October 20th
Over the years the Track 10,000 metres Club Championship has proved to be one of the most popular events on the SVHC fixture list. With 40 runners in last year's race it was the best supported event of its kind in Scotland. And with this popularity comes a problem for the organisers, that of recording laps. In order to reduce the problems on the day, for this year's race, to be held as usual at Coatbridge Outdoor Sports Centre on Sunday October 20tht it will be necessary to enter in advance. Entries should be sent, preferably by email, to – Alastair Macfarlane at almacrun@btinternet.com to arrive by Friday 18th October. The entry fee is £2 but that will be collected on the day.
This will again be the first race in the 2013 / 2014 Run and Become Series. In addition, we would ask for volunteers to come along and assist as lap scorers. If you intend to run bring someone along with you to help, no special skills are required, just the ability to count to 25!
Please note that this event is followed by the AGM. If you are interested in the future of the Scottish Veteran Harriers Club, please make an effort to attend.
Alastair Macfarlane
SVHC GLASGOW 800 / BMAF 10K CHAMPIONSHIPS POLLOK PARK, GLASGOW
When the SVHC were asked to host the British Masters 10K Championship the obvious thing to do was utilise our annual Glasgow 800 10K.
Although BMAF events are always well supported locally when held north of the border there is always the fear when organising such an event that competitors from outwith Scotland will be reluctant to travel.
However. there should have been no such concerns surrounding this event held on August 18th at the impressive venue of Pollok Park Glasgow. The event was embraced by competitors from near and far with almost half of the 241 entries being non Scots. By comparison, when the event was last held in Scotland, at Strathclyde Park, Motherwell in 2005, there were 147 finishers. And of course this race was also the penultimate event in the 2012 / 2013 SVHC / Run and Become Race series.
But it wasn't just the numbers which were impressive as there was quality on show right through the age groups.
Overall winner of the race was Ben Hukins, just four weeks beyond his 35th birthday, in a fast 31.22. Kerry-Liam Wilson, winner of the M40 age group at the BMAF Cross Country Championships in March this year, had another excellent run in 2nd place and with SVHC Marathon Champion Robert Gilroy running 33.46 in 12th place, the M35-44 age group was comfortably won by Ronhill Cambuslang.
The M45-54 age group was won by the same club who are in the process of establishing a formidable record in Masters events with Dave Thom, Colin Feechan and Ian Williamson finishing within 5 seconds.
The Women's race was no less classy with SVHC Marathon Champion Joasia Zakrzewski, recovered from her excellent run in the Comrades Marathon winning from the ever remarkable 52 year old Fiona Matheson with great running also from Lisa Finlay and Lesley Chisholm to dip under 37 minutes.
There were many others worthy of mention; it was great for example to see Paul Thompson recovered from his health problems and winning the M55 age group, and there were fine performances from SVHC newcomers Robert Turner, Crispin Walsh and Gordon Barrie all finishing near the front end of the field.
Another new member of SVHC Stan MacKenzie from Forres ran a fine 34.56 to take the trophy for first SVHC runner in the M50 age group while the evergreen Clydesdale trio of Peter Cartwright, Bobby Young and Brian Campbell picked up the BMAF Gold medals in the M65-74 category.
And there was Scottish success in the Women's race as Gala Harriers won the W35-44 event and Edinburgh AC took the W45-54 age group.
Scottish Veteran Harriers who organised the event would like to record their thanks to LSK Supplies, Sweatshop and the many volunteers who turned out to ensure that event was a success.
SCOTTISH ATHLETICS NATIONAL MASTERS TRACK AND FIELD GRANGEMOUTH ON 16th JUNE 2013
In conjunction with the Senior 10,000m and Young Athletes Relays, the Masters Championships took place on a dry but blustery day.
As usual, invaders from south of the border did well. The most interesting one was Andrew Webb, who ran 400m Hurdles for Scotland in the 1970 Commonwealth Games at Edinburgh. He is the father of Shirley Webb, the hammer thrower. Currently representing North Shields Polytechnic, Andy won four M65 titles: 300m hurdles, sprint hurdles, 200m and 400m.
Carl Haley from South Shields Harriers was first in the M45 200m and 400m as well as the 100m, in which he recorded the same time as the M40 victor.
Alasdair Ross, a very well known athlete from Windsor, Slough and Eton, won the M60 100m and 200m.
The prolific Kathleen Madigan (Aberdeen AAC) was first in the W40 100m, 200m and Hammer!
Despite a headwind, Susan Young (Dundee Hawkhill Harriers) ran fast to win the W35 200m (26.81) and 400m (59.53).
Robert Stevenson (Ayr Seaforth AAC) claimed M60 gold in the 300m hurdles (46.46).
Fiona Matheson (Falkirk Victoria Harriers) continued to produce outstanding performances, easily winning the W50 1500m (4.54) and 3000m (10.23). Behind her, Sue Ridley was first in the W45 1500m and 3000m.
John Thomson (Fife AC) was the outstanding middle distance male athlete: M55 800m (2.15) and 1500m (4.31).
Greg Hastie (Ron Hill Cambuslang) won M40 gold in the 800m (2.01.40), defeating the M35 runners.
Grant Noble (Dunbar Running Club) was victorious in the M50 800m (2.15).
World record holder Laura Mahady (Aberdeen AAC) romped away with the W55 800m (2.27.05) and 400m (65.82).
Barney Gough (Ron Hill Cambuslang) won two titles: M60 1500m and 5000m; while Colin Youngson (Forres Harriers) overcame slow starts to overtake age group rivals in the M65 1500m and 5000m.
Former Scottish international cross-country and steeplechase athlete James Burns (Shettleston Harriers) defeated younger rivals to win the M55 5000m, as well as gaining silver medals in 800m and 1500m.
Old campaigner Bill Gentleman (Edinburgh AC) may have won silver medals behind James Sloan (Annan and District AC) in the M70 Shot Putt and Discus, but he triumphed in his favourite event, the Hammer, by throwing the best distance of the day (43.55) well in front of rivals from M35 upwards! James Sloan also won the Javelin.
Other athletes who did well in the field included Bob Masson (Aberdeen AAC) who won M65 Discus, Javelin and Pole Vault; Ron Todd (Central AC) M50 Pole Vault and Discus (37.25, the best distance from all age groups); Claire Cameron (W50 Hammer and Shot Putt); and John Ross (M75 Javelin).
The best performance of the day may well have been produced by the peerless Bobby Quinn (Kilbarchan AAC) who displayed tactical and physical superiority in winning the M45 5000m (15.49.41) from younger runners.
One worrying aspect of the day was the ridiculously extended schedule. A Masters 1500m runner had to sign in by 9 a.m. to race by 10 a.m. If he took part in the 5000m as well, he could expect to finish that event by 7.30 p.m, too tired to drive home, if he lived several hundred miles away.
This was due to an endless series of relays for Boys and Girls in the Under 14 and Under 16 categories, plus Men and Women (Under 18, Under 20 and Senior).
When a complaint was put in to the organiser, Ross Cunningham, he stated that no age group, even Masters, got a stand-alone competition.
However, he said that the committee would look at the long day and consider rescheduling in future.
(One idea might be to push Masters Track events into a long morning. After all, even 1500m and 5000m runners only need about an hour's rest in between events.)
(In the May Newsletter, Colin Youngson described how he began competitive distance running and started improving. This month he describes producing his best times (in 1975 at the age of 27) and then slowing gradually en route to 2013 and the M65 category.)
To the Peak (and the Plateau).
You return to Scotland, a different city and the best club in the land so personal bests continue to get faster.
After a year of serious, good-quality training, 80 miles per week, including repetitions (short, long and hill), fartlek, steady recovery sessions, many races and seriously competitive long Sunday runs, you break through and win a significant marathon in a fast time. You will always rate this performance the best of your career. International vests ensue. Most of your ambitions are achieved.
Then you train too much and get sciatica. Physiotherapy is ineffective and you are never quite as good again. So it goes. Get over yourself.
Nevertheless, over the next ten years, despite having to train more cautiously, you maintain a good level and run well enough in most races in several countries.
You move back to your home city and continue to train mainly on your own. Club success there is especially sweet.
Then marathons start to give you up, as battered legs cannot keep up high mileage. You concentrate on shorter distances but occasionally try out slower 'adventure' events like the Lairig Ghru race. In the National CC, you try to ensure that no one in front is older.
The veteran category approaches, as your fortieth birthday looms. Can you be successful in a different way, against age-group rivals?
Motivation: Addiction. Appreciating the privilege of fast, co-ordinated motion, often in pleasant countryside. Masochistic enjoyment of ridiculously tough races. Championship success. International experience. Fulfilment of potential. Improved self-image.
You have become a real runner, still nervous before races but tactically aware, bolder, stronger, more confident, better able to cope with highs and lows. These are life skills.
Young Veteran to so-called Master. This summary of my running experiences was meant to be like a four-stage relay. Perhaps the final leg should be divided into several sections, as you get dramatically slower and eventually require the use of a zimmer. Some day you will drop the baton. In "Watership Down" by Richard Adams, when a rabbit dies, the others say, "One of our friends stopped running today."
As a new vet, you find fresh championship challenges exciting. Maybe you can be a Scottish or even British champion? Possibly win European or World medals. Better late than never.
The marathon makes its final appearances. You race everything over track, country and road, from 1500m (outdoors and even indoors) up to 25k. The medal collection expands to a vast, rusting phenomenon.
You try to treat age-group success with irony and a sense of proportion but it is fun and rather satisfying. Better than bowls.
According to your flattering friend the age graded results calculator, you are almost as good at 45 as you were at 28.
Then the slide gathers speed. Injuries affect worn-out limbs and tendons. The answer is reduced mileage, which means reduced stamina and speed. Eventually you have to change your running 'style' consciously, to a lower-impact patter.
Avoidance of injury is paramount, although a cautious form of speedwork is essential. Add a bit of cycling, pushing hard uphill.
The marvellous British and Irish Masters International CC, every November, just after your birthday, often allows you to wear some sort of a Scottish vest in every age-group.
Baron de Coubertin was right – merely taking part is very important.
Never compare current times to real personal bests. Run as well as you can every year, setting short-term, achievable goals and trying to get round new courses.
Do what you can on the day and laugh about it with younger runners. Match strides with medium-fast women!
You may not live extra years, but you will have enjoyed better health and explored your physical limits most thoroughly.
Running continues to be the finest sport in the world. Enjoy your luck.
Motivation: New championships to chase; age-group rivals become friends for life; even older guys are role models; continued adrenalin and intensity in races, despite much slower times; keeping fit enough to drink beer; the joy of still taking part; just being able to get out in the open air every day, in all weathers; spotting birds, squirrels, deer, flowers; living in the moment.
(The Newsletter welcomes articles of any length. What about describing how you started running or the highs and lows and laughs experienced as a 'Master'?)
OFFICE BEARERS SEASON 2013-2014
Honorary President: ROBERT DONALD
President: ALASTAIR MACFARLANE 7 Andrew Avenue, Lenzie, G66 5HF Tel: 0141 5781611 almacrun@btinternet.com
Immediate Past President: PETER OGDEN 16 Springhill Road Glasgow, G69 6HH Tel: 0141 7711950
Vice-President: ADA STEWART 30 Earlsburn Road, Lenzie, G66 5PF Tel: 0141 5780526 stewart2@ntlworld.com
Honorary Secretary: CAMPBELL JOSS 25 Speirs Road Bearsden, G61 2LX Tel: 0141 9420731 cdjoss@tiscali.co.uk
Honorary Treasurer: STEWART MCCRAE 17 Woodburn Way Balloch Cumbernauld. G68 9BJ Tel: 01236 728783 stewart047@hotmail.com
Membership Secretary: DAVID FAIRWEATHER 12 Powburn Crescent Uddingston, G71 7SS Tel: 01698 810575 djf@dfairweather.plus.com
Handicapper: PETER RUDZINSKI 106 Braes Avenue Clydebank. G81 1DP Tel.0141 5623416 p.rudzinski@ntlworld.com
Committee Members:
JOHN BELL Flat 3/1, 57 Clouston Street Glasgow G20 8QW Tel. 0141 9466949
ROBERT DONALD 3 Manse Road Bearsden, G61 3PT Tel: 0141 9422971
PHYLLIS HANDS 39 Albany Drive Lanark ML11 9AF Tel. 01698 252498
ANDY LAW Euphian, Kilduskland Road Ardrishaig Argyll. PA30 8EH Tel. 01546 605336
PAUL THOMPSON Whitecroft, 5 Gareloch Brae, Shandon, Helensburgh G84 8PJ Tel. 01436 821707
BMAF Delegates Alastair Macfarlane Ada Stewart
SAL West District Delegate Willie Drysdale
SAL Delegate at AGM Ada Stewart
Auditor George Inglis
FIXTURES
SEPTEMBER 2013
Sat/Sun 14/15th BMAF Track & Field Championships – Alexander Stadium, Birmingham
OCTOBER 2013
Sun 6th Neil McCover Half Marathon (inc. SVHC Champs) 9am Kirkintilloch http://www.entrycentral.com/index. php?raceID=101212
15th /27th World Masters Track & Field Championships Porto Alegre, Brazil
Sun 20th SVHC 10km track 1:00pm. Entries to Alastair Macfarlane at almacrun@btinternet.com before Fri 18th Oct. Entry fee £2 on day SVHC AGM 2:00 pm. Coatbridge Outdoor Centre.
Sun 27th BMAF Marathon Championships – Newcastle
NOVEMBER 2013
Sat 16th British & Irish Masters XC Champs Cardiff or Swansea TBC
Sat 23rd BMAF Cross Country Relay Champs Moorways Stadium, Derby
Sat 30th BMAF 20k Road Walk Championships – Hillingdon
DECEMBER 2013
Sun 15th Xmas Handicap 5.3 miles 1.30pm. Cartha Rugby Club. Pre entry Pollok Park
JANUARY 2014
Sun 26th SVHC Open Masters Road Relays Strathclyde Park Motherwell 11:00am Pre entry
MARCH 2014
SUN 2ND Scottish Masters Indoor Championships – New Emirates Stadium Glasgow Sat 15th BMAF Cross Country champs Tollcross Park, Glasgow
25th /30th World Masters Indoor Championships – Budapest