Alex Jackson, a well-known, popular official and statistician, wrote:
"Ian Ross in 4 photos. 1st one as an athlete in the 1930s. 2nd one as an Edinburgh Southern official with athletes in the 1950s. 3rd one at a club presentation night in the 1970s. 4th one some of the prizes he won as an athlete. I knew Ian as an SCCU official but not very well, yet I feel through his scrapbook I'm getting to really know him. He did a lifetime of service for Edinburgh Southern, He died in 1990 during the SCCU centenary season."
There is a short, complementary account of Ian's involvement in the sport at this link.
Colin Youngson (who, wearing ESH colours, won the 1975 Scottish Marathon Championship) remembers, "When I was fortunate to race for ESH between 1974 and 1981, the club was extremely successful: not only in Track and Field; but also in Cross-Country and Road Running (with Allister Hutton and John Robson often starring). Glory years! I remember Ian Ross as a well-liked, respected, kindly official and, since Alex Jackson and Ron Morrison (SCCU President from 1985-86; then SAF President; and now SAL President) have sent me photographs of Ian's Athletics Scrapbook, it is a privilege to select several for this website and to add some comments. Ian Ross had every right to be very proud of his long association with Scottish Athletics."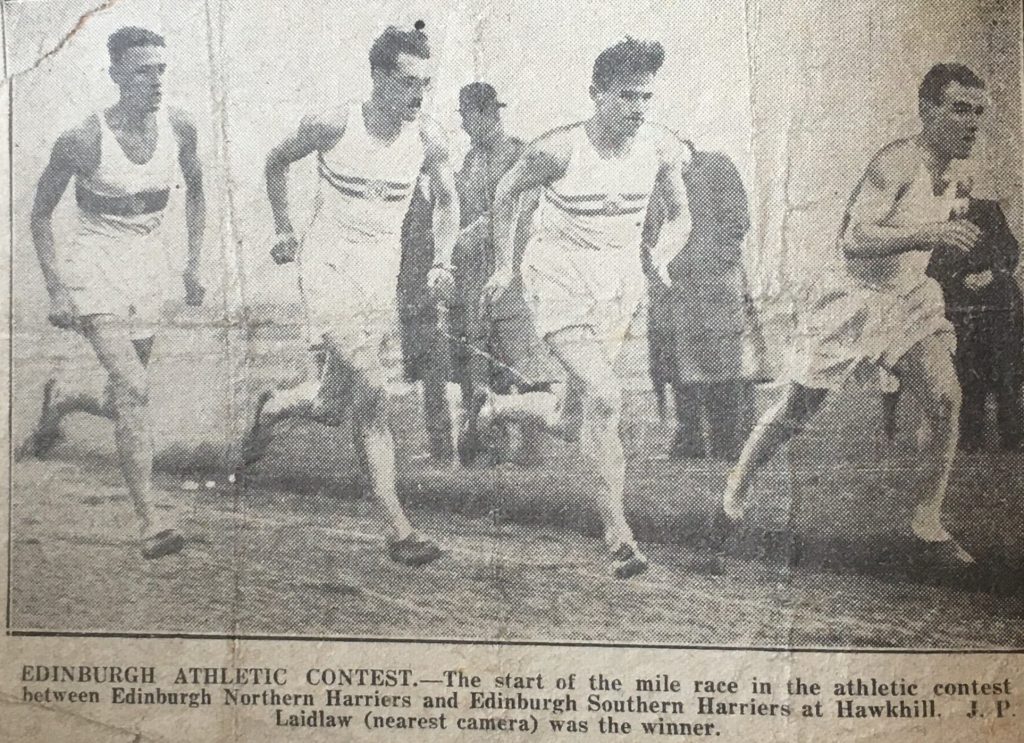 Ian Ross, wearing spectacles, second from left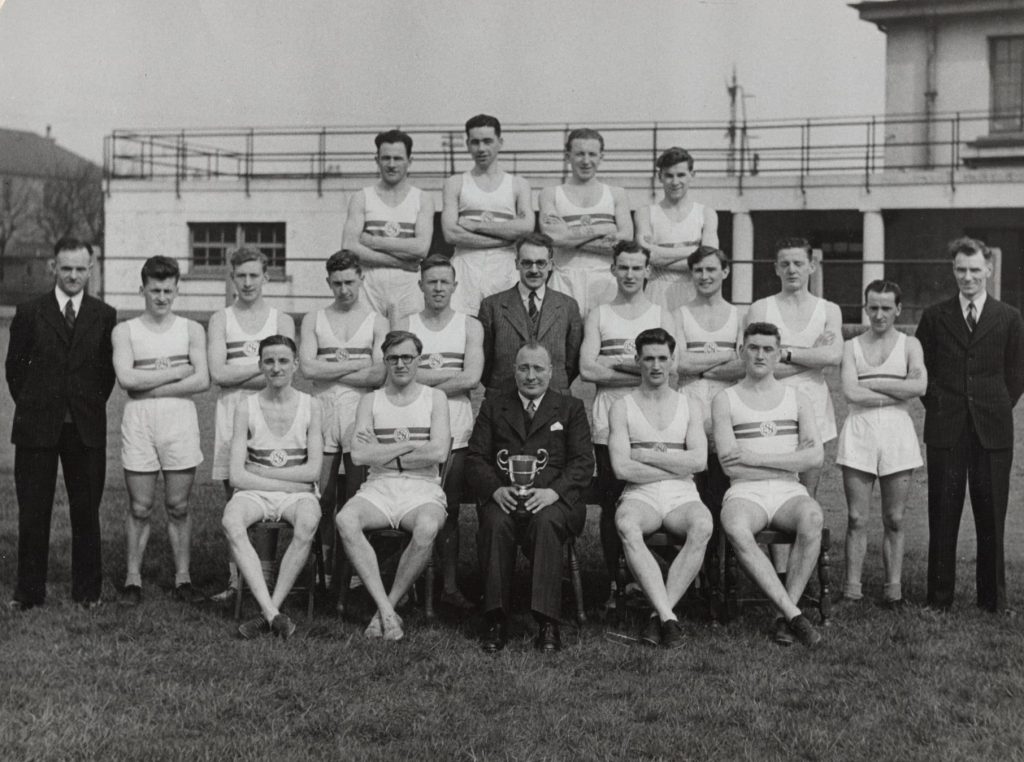 Hamish Robertson, future ESH Club Secretary and, between 1972-75 and 1984-86, ESH President, in athletics kit, standing on the far right of the photo.
Ian Ross standing in the middle, suit and spectacles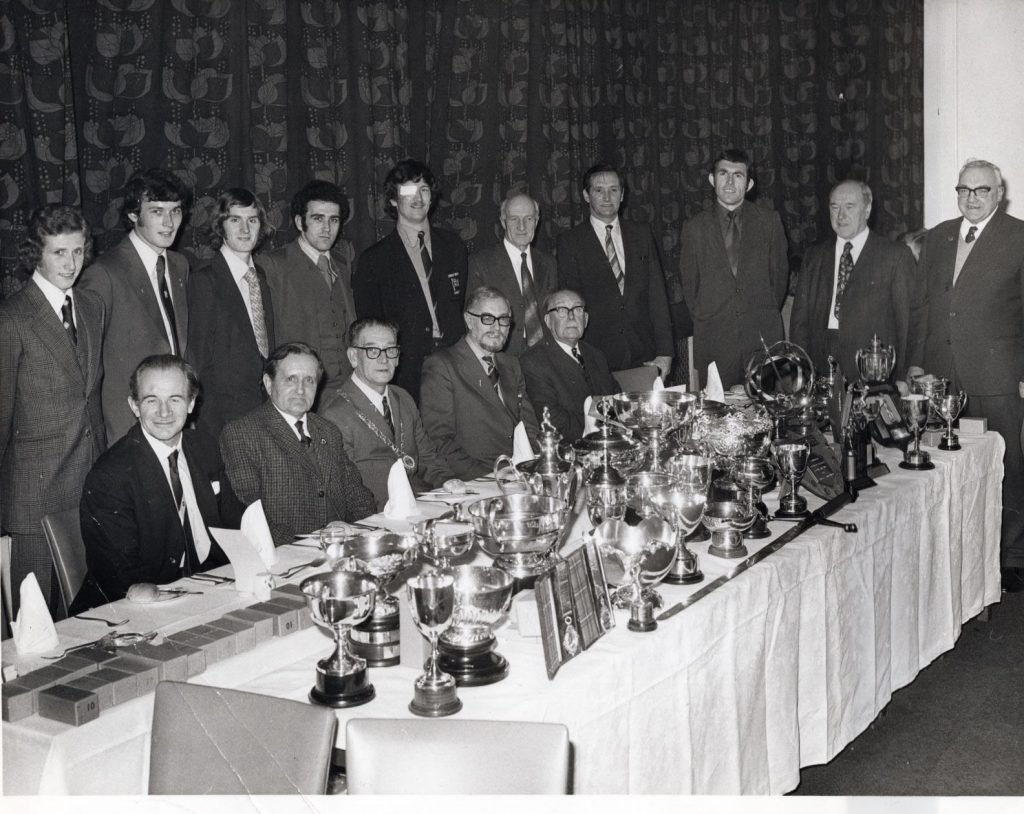 1975, when ESH was one of the top Clubs in the UK. Standing, far left, is a very young Allister Hutton (Future London Marathon winner). On the far right, Ian Ross.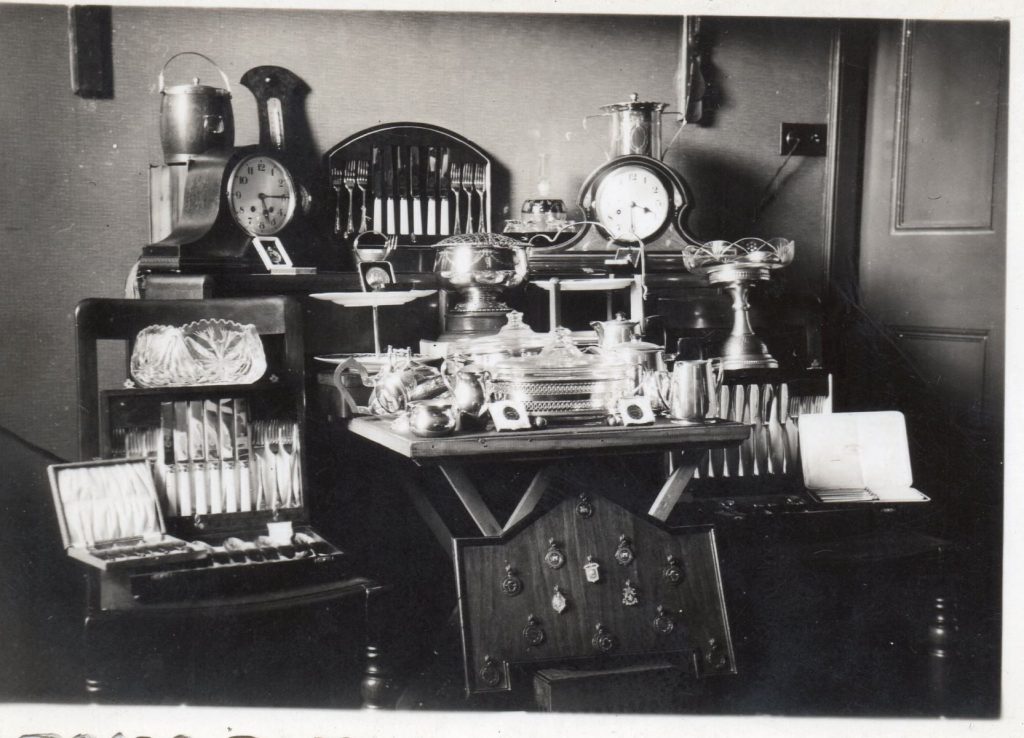 Some of Ian Ross's running trophies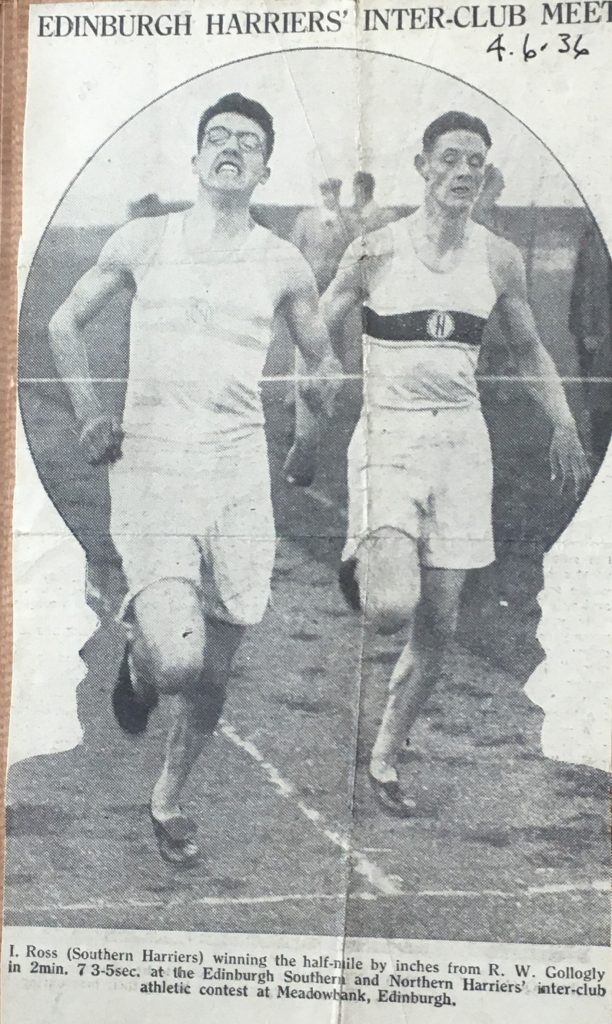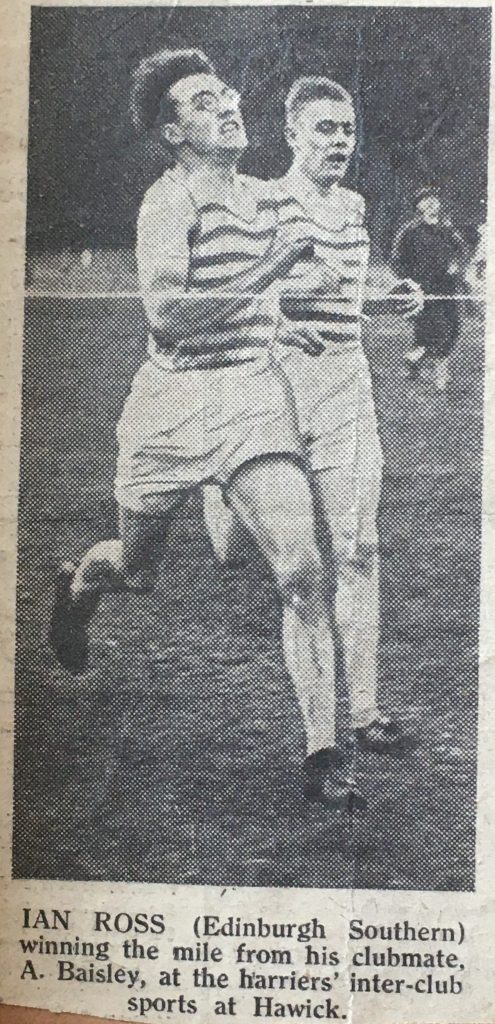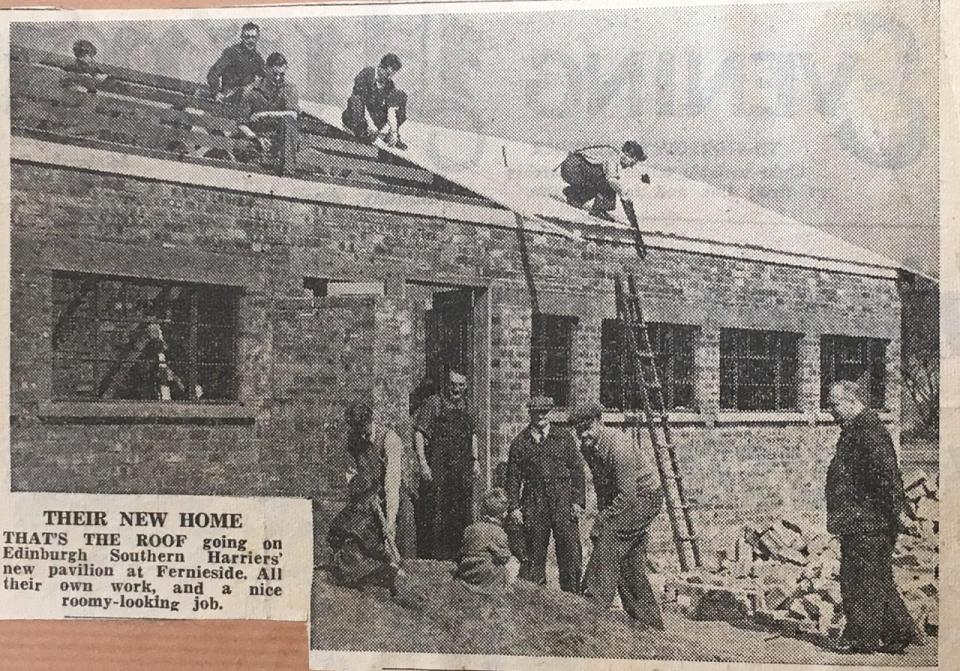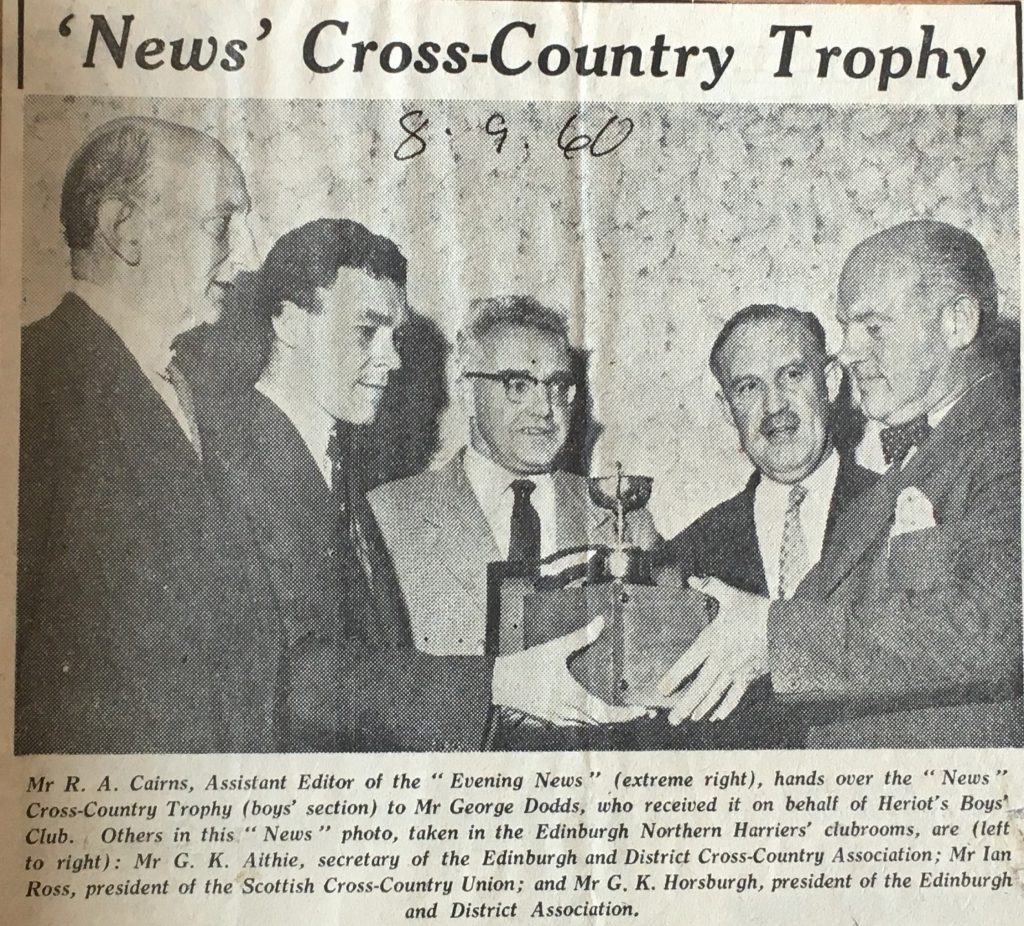 Ian Ross, President of the Scottish Cross-Country Union from 1959-60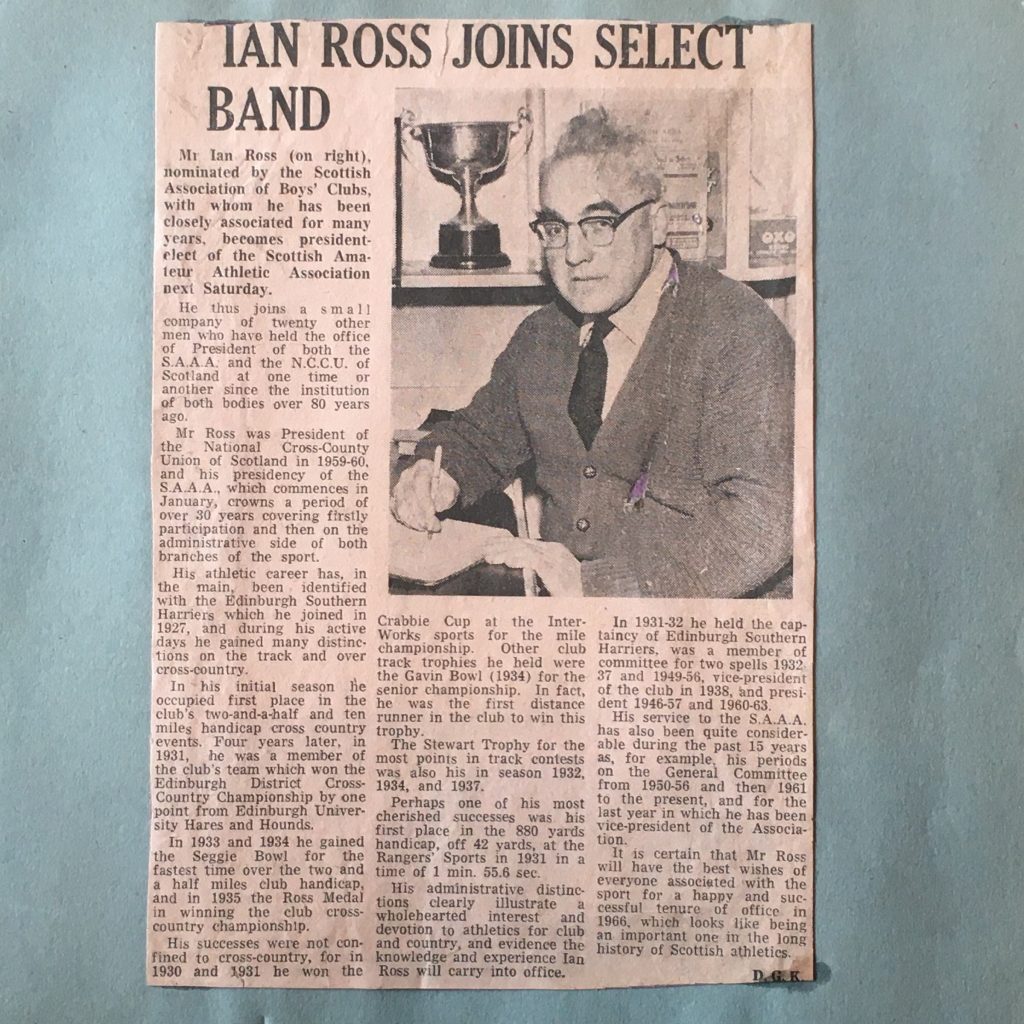 Ian Ross, President of the Scottish Amateur Athletic Association in 1966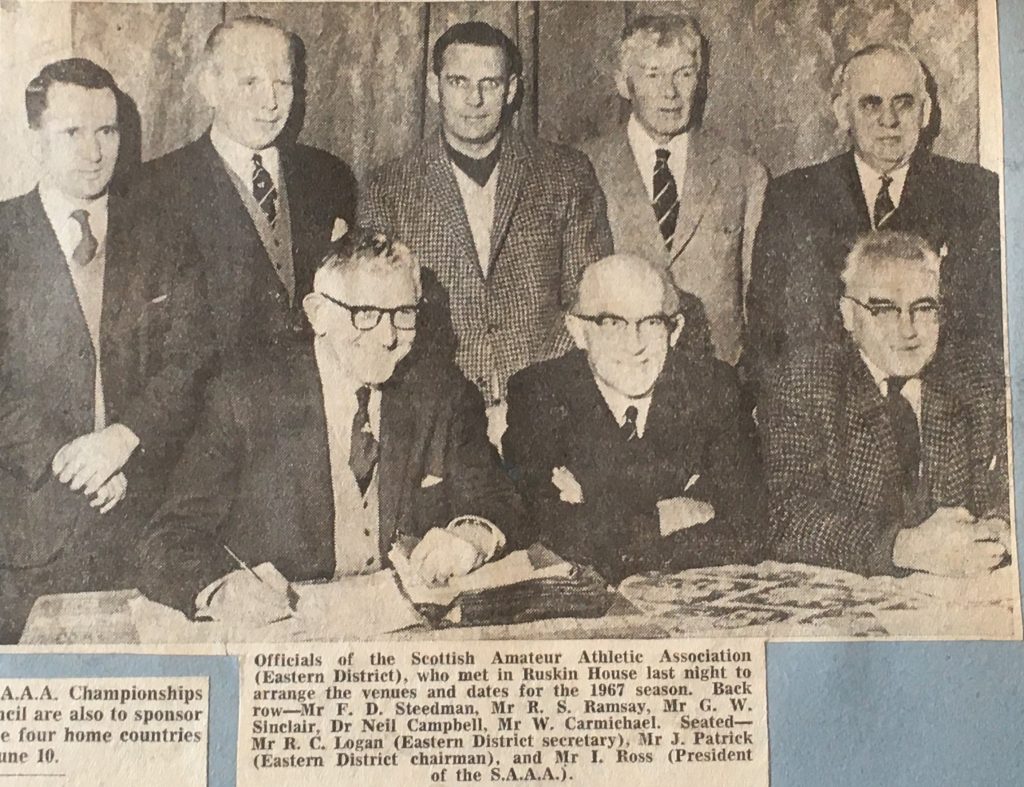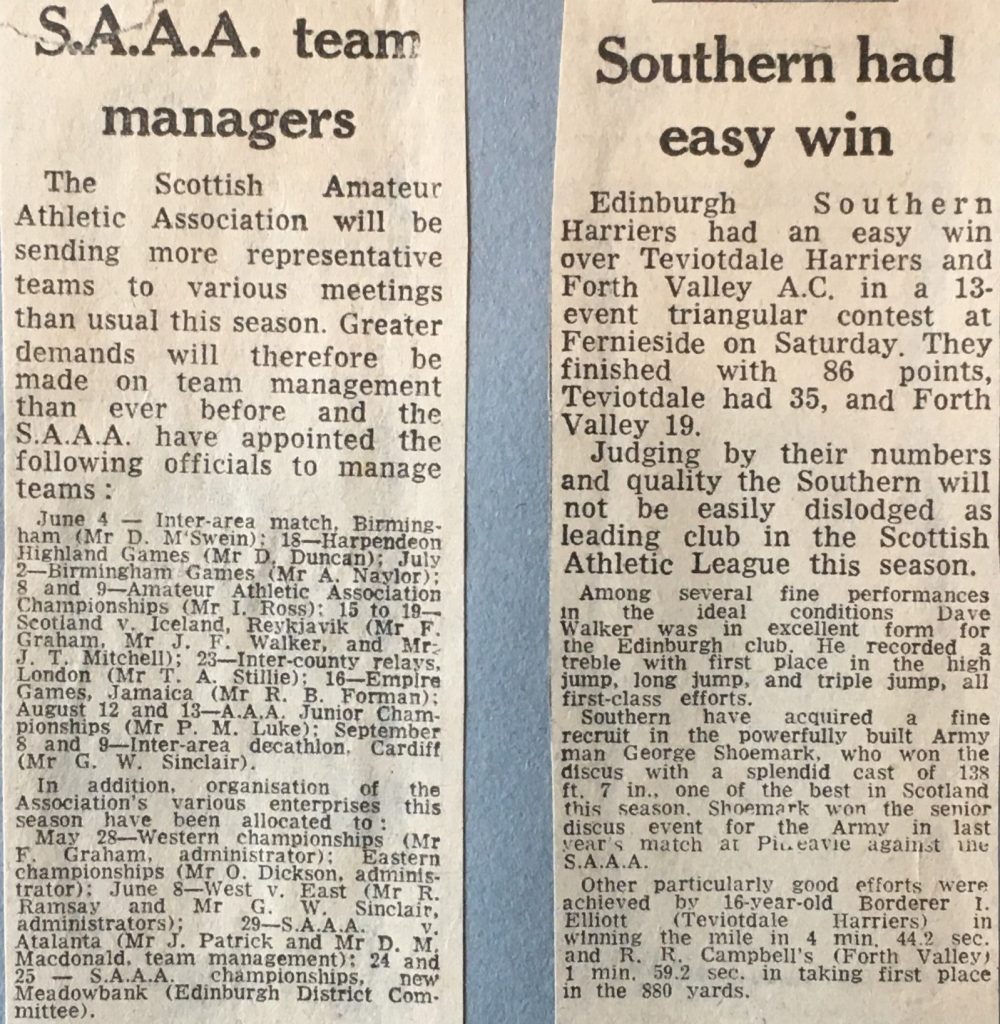 ESH History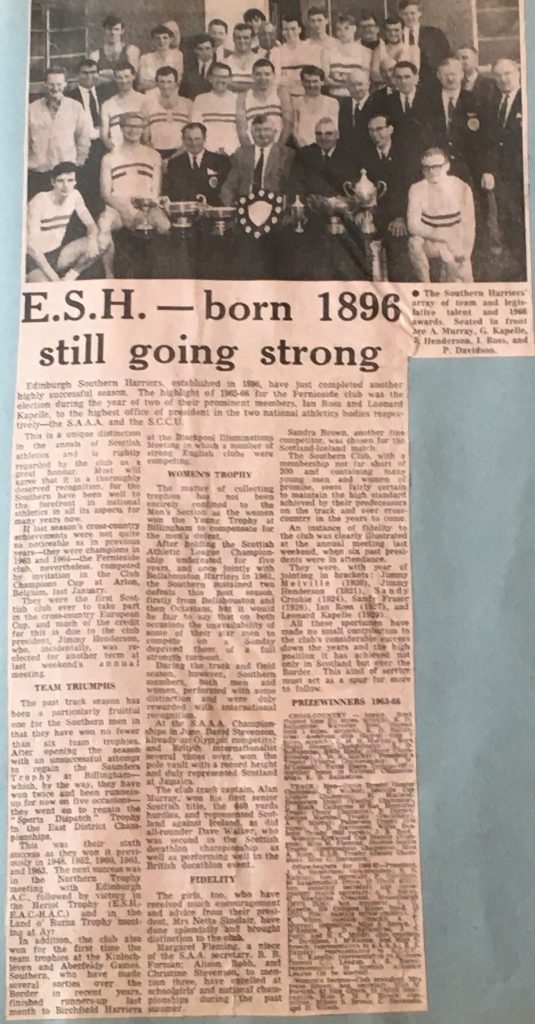 ESH history continued

Ian Ross, President of Edinburgh Southern Harriers from 1960-63
Jimmy Smart, a real gentleman, was ESH President from 1971-72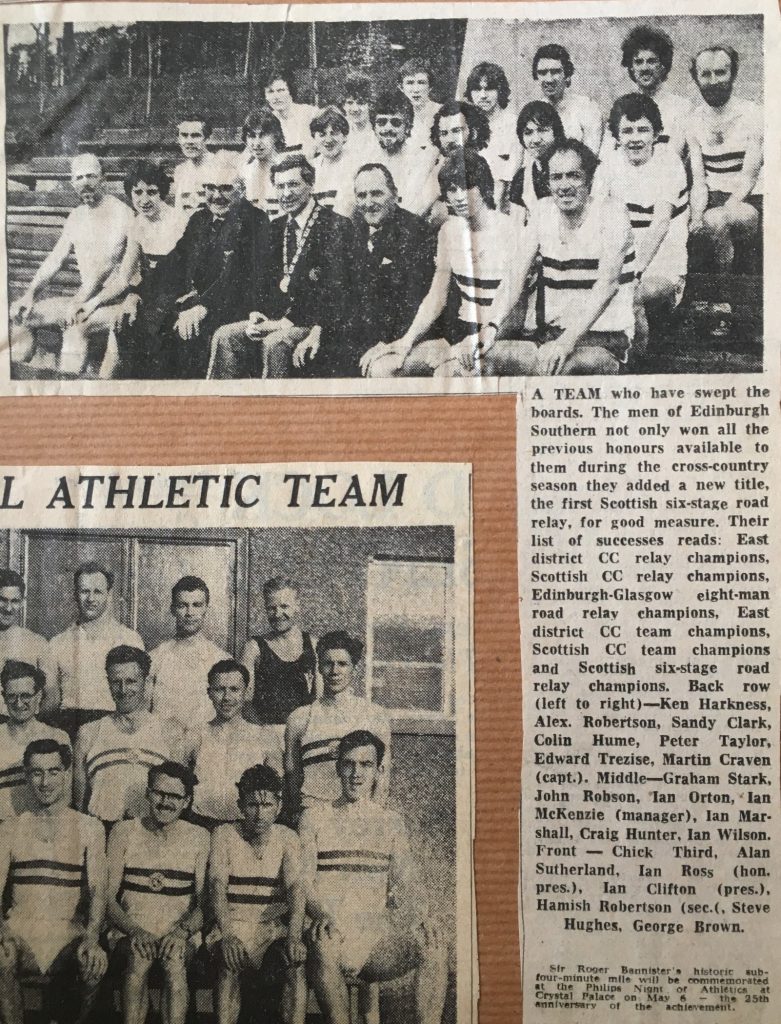 Ian McKenzie, an excellent team manager, was ESH President from 1975-77. Ian Clifton, a very popular Scottish official, was ESH President from 1978-80, SCCU President from 1977-78 and SAAA President in 1986. Martin Craven, a GB and Scottish International runner, and a great team man, was ESH President from 1980-82. George Brown, another fine runner and invaluable team man, was ESH President from 1982-84.
Season 1978-1979: the Grand Slam (or Clean Sweep) of Autumn and Winter Scottish Cross-Country and Road Relay trophies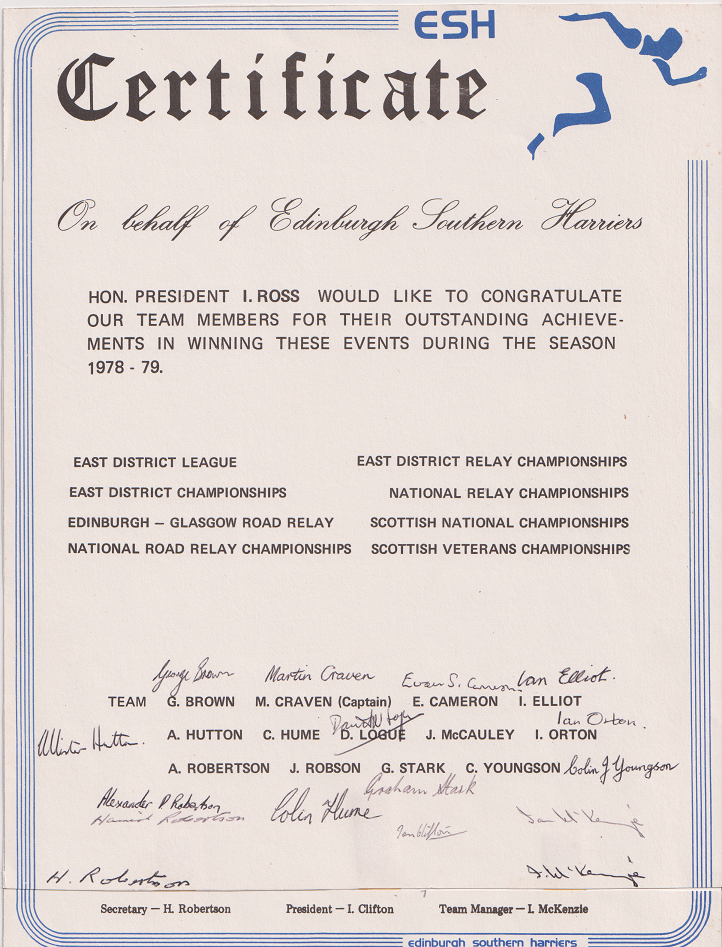 Ian Ross's good friend, and fellow ESH enthusiast Ian McKenzie wrote the following tribute:
"I first got to know Ian Ross back in the early 1950s, when ESH were constructing the clubhouse at Fernieside. As a qualified carpenter/joiner, Ian was Clerk of Works on the build and was part of the team of club members involved every weekend in the construction. He was very much the driving force behind the completion by 1955.
Edinburgh Southern Harriers and Athletics played a major part in his life, initially as a good class middle distance runner and then later as an official for club and governing bodies, He attended the 1966 Commonwealth Games in Jamaica as Head of the Scottish Athletics team, and later played a part in getting the Games to Edinburgh in 1970, where he was Technical Manager.
His enthusiasm for the sport was unparalleled and remained so. Towards the end of his life, he was Honorary President of ESH, a position he greatly treasured, and he continued to attend every monthly meeting, where his knowledge and wisdom was invaluable.
Personally, I benefited greatly from his grasp of the sport. Outside of Athletics, he owned a very successful joinery business and enjoyed visits to the pub for a beer and a nip of whisky. However, Athletics was his overwhelming passion and even most of the pub visits were to meet those with a similar interest. This is only a brief insight into the person I knew and held in high esteem."