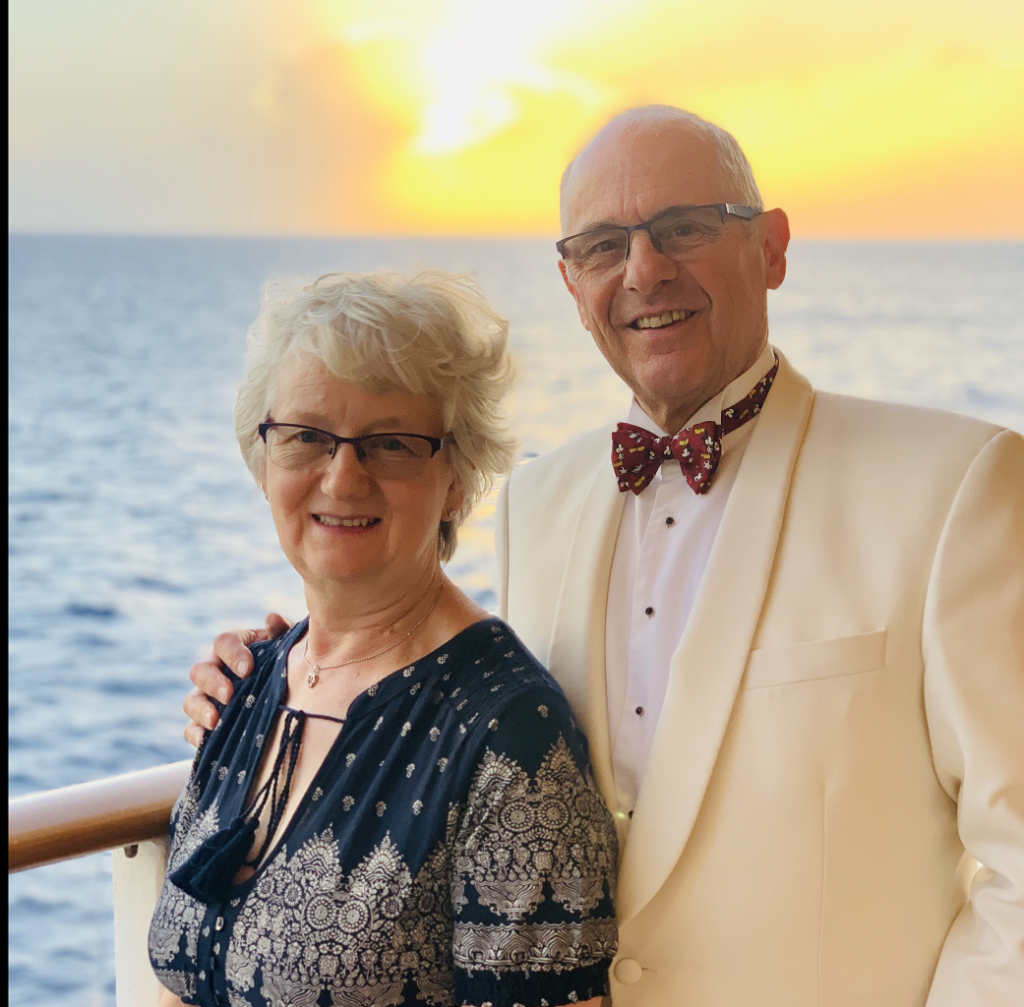 Iain Robertson was possibly the best athletics coach that I ever worked with – and I've worked with a few. He helped me make some good athletes better: Sam Wallace, twice British junior indoor 1500m champion twice and also indoor 800m silver medallist in the mid 80's, and a group of good 800m runners in the early 90's. He lectured on SAAA coaching courses at Inverclyde and we met up there as well. Of this aspect of his work in the sport, Frank Dick, Scottish National Coach at the time, described him as a top-end lecturer on coach education courses, helping shape what was to become the GB programme. A coach with Scottish teams, including the the Scottish schoolgirls courses.
He worked with and developed some top class athletes: Val Smith in the 1970's, Angela Bridgeman and Sandra Whittaker in the 1980's and Mel Neef in the 1990's, had to be a class act. Although his full name was Iain Duthie Robertson, he was known to everyone as 'Rab'. And of course mention should also be made of Iain's coaching attire.
Although always dressed smartly at meetings and matches: his trademark 1970's coaching gear of tartan bunnet, anorak (with pockets full of pens, papers, reminders, string and a stopwatch), together with his green Datsun which could most probably have driven to training and conducted the sessions themselves, so frequently were they in attendance. But unlike most people that I met in the sport, Iain knew when to stop – his priorities altered to demands of personal life and he was able to leave the sport. He now has a full life away from the sport, even has his own facebook page, has a sports consultancy company and I am told, does a lot of travelling with his wife Linda. His athletes still talk about the times they had with Iain as coach and/or team manager and
some of their comments are
here . So while he gets on with life after athletics, we can have a look at his career as a top quality coach.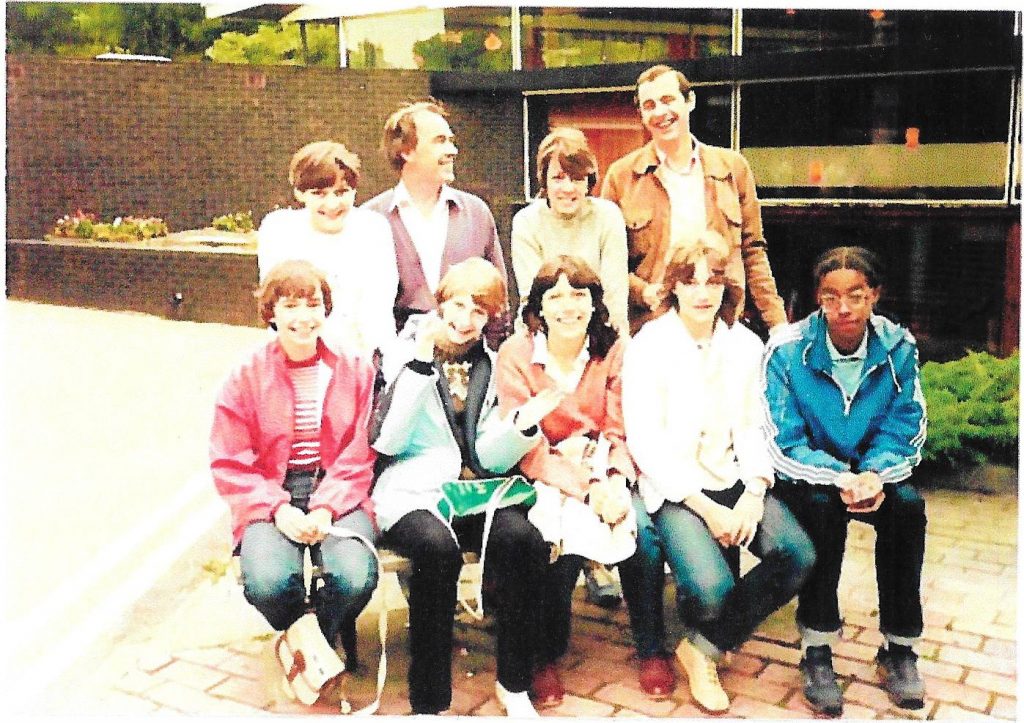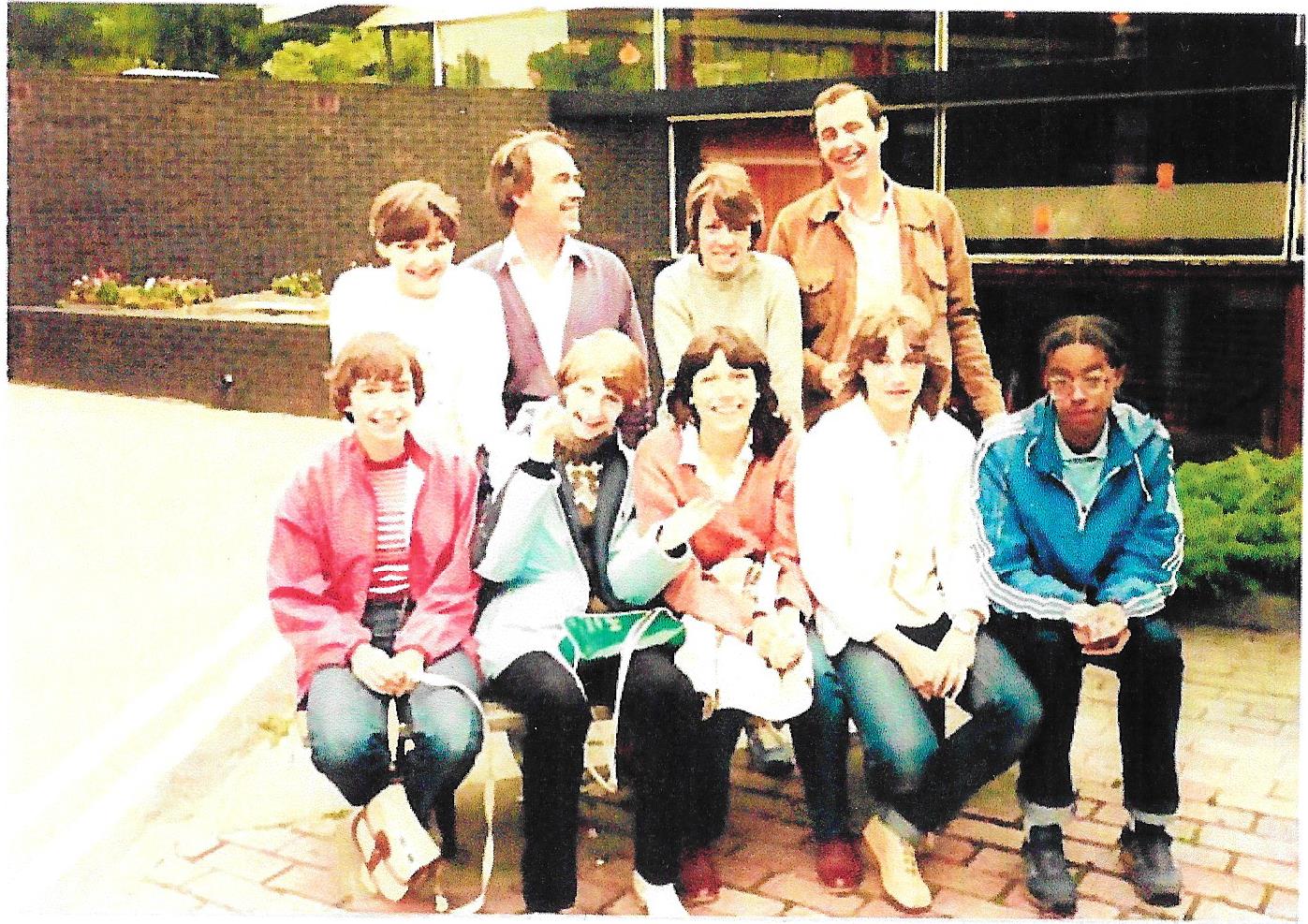 Iain back right with (back row): -Catriona Gardiner , Malcolm McDougall, and Sandra Whittaker; (front row) Lynne MacDougall, Yvonne Anderson, Debbie Currie , Gillian Provan , Angela Bridgeman. (Taken at WAAA's at Crystal Palace after a successful weekend. Medals all round.)
Hamish Telfer
started coaching at the same time as Iain and he says: "
Rab arrived in the late 60s/early 70s at the then Maryhill Ladies Athletics Club. Both of of us were taken in hand by Jimmy Campbell and we both quickly developed our own squads. We also worked closely together and quite quickly got some respectable results with some of our athletes (eg. me with Sandra Weider and he with eg. Val Smith) at Junior and Intermediate level. I departed for England in 1975 so lost a touch a bit, but he went on to coach some very good athletes such as Angela Bridgeman. "
At Maryhill Ladies AC Iain was encouraged/mentored by
Jimmy Campbell
and a better mentor you could not get. By the time Alastair Shaw went along to the club in 1975 to help Jimmy with some of his athletes, it had changed its name to Glasgow AC and Iain was chief coach at the club. Alastair tells us: "
At that time Iain was Chief Coach and, along with a few others, was intent on establishing a businesslike professional approach to coaching and administering within the sport. I guess this followed in the footsteps of Frank Dick. However whereas Frank's expertise was in the academic, Iain's was in the workplace and he was able to marry the two to great success in the club environment.
When I switched to coaching I immediately received his full support.
He also engendered a sense of trust and loyalty in his athletes through his unswerving dedication to their individual improvement, pretty much irrespective of their underlying talent.
This in turn led them to an often punishing physical commitment to improvements that led to the success of so many. I well remember the dark rainy winter Friday nights spent in the school gym at Westbourne school circuit training with a dedicated squad of 20 or so athletes including Angie, Sandra, Yvonne Anderson, Wilma Addison, to name but a few. It is these tough sessions, undertaken well out of competition, that pay the real dividends during the summer season."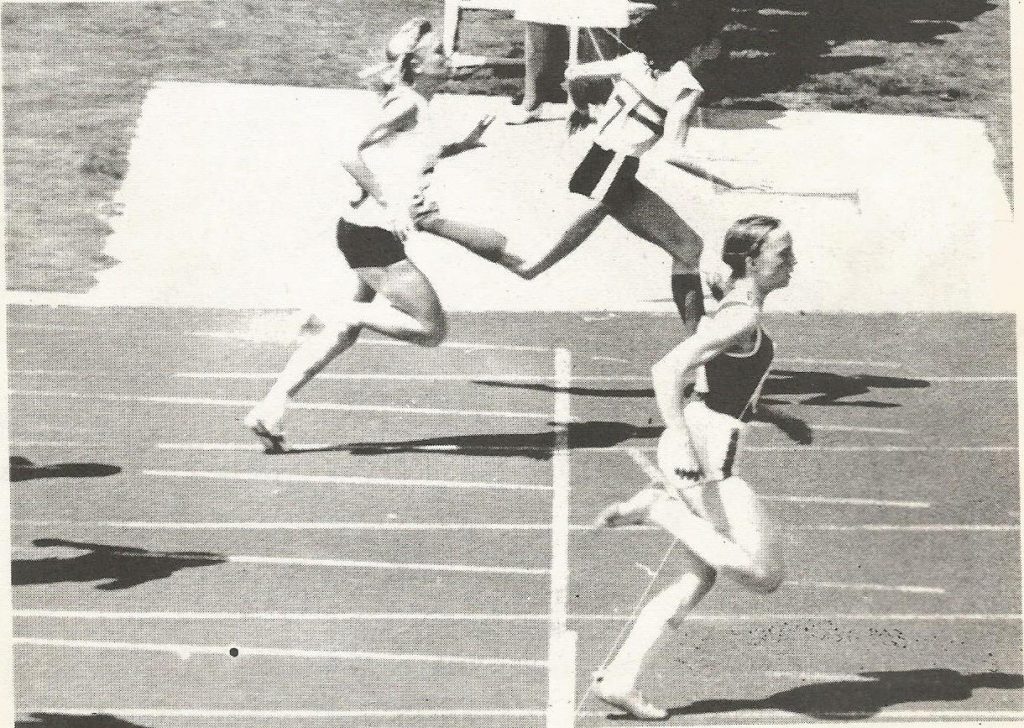 Val Smith winning the WAAA 100m in 1973
Possibly the best measure of success for any coach is the quality of athletes that he developed.
* Val Smith was mentioned by Hamish. For an impartial look at her athletics, the July 1975 issue of the now sadly defunct magazine 'Athletics in Scotland' wrote: Valerie Smith first appeared in Scottish athletics rankings as a 13-year-old in 1972 with a 13.1w 100 metres clocking. Since then she has progressed dramatically, leaving behind her an impressive trail of victories and titles till now she stands at the threshold of what is likely to be a highly successful career. Just turned 16, Valerie (with the possible exception of internationalist clubmate Myra Nimmo – who has her mind on other events) is the leading sprinter in the West District. Born on 4th April 1959 in Glasgow, Valerie attends Laurel Bank School, Glasgow, and is a member of Maryhill Ladies AC. Valerie is coached by Uan Robertson, the Maryhill Ladies' coach.
Valerie's stylish running quickly enabled her to make her mark on the Scottish scene. In 1973 she swept the boards in her age group with wins in Junior West, East v West, Scottish Schools, SWAAA Junior 100 and 200m. In that year she achieved her most outstanding victory so far (and her most satisfying) when at Kirby she beat the best in Britain to take the UK Junior 100 metres title. Despite an interrupted 1974 season due to injury Valerie managed to get into the intermediate rankings with times of 12.0 and 24.9. Back to full fitness this season, she has already taken the West District intermediate 100 and 200m titles (12.5 and 25.5) and the SWAAA National Intermediate sprint double (12.2 and 25.0). At the time of writing she hopes to do well in the Scottish Schools championships. Her best times of 1975 are the above mentioned 12.2 and an excellent 24.8 timing in the UK Women's League in Bristol. In addition 1975 brought her the Scottish indoor 300 metres title, second place in the British Indoor 60 metres and a first place medal in the SWAAA Senior Medley Relay for Maryhill Ladies."
* Wilma Addison who was a Scottish ranked sprinter every year from 1974 to 1978 inclusive and Scottish Schools 100m champion in 1980;
* Yvonne Anderson who was first ranked nationally at the age of 13 in 1978 and then every year until 1983 at 100m, 200m, 400m and Long Jump; she was Scottish Schools 200m champion in 1980 and second in the Scottish women's 200m in 1980;
* Jane Etchells who was a good club standard 100m/200m/long jumper nationally ranked in 1977, 1978 and 1979 with personal bests of 12.2/25.2/ 5.34m
He also coached
Leslie Roy,
who is now, and has been for some time, one of Scotland's best, best known and most popular officials.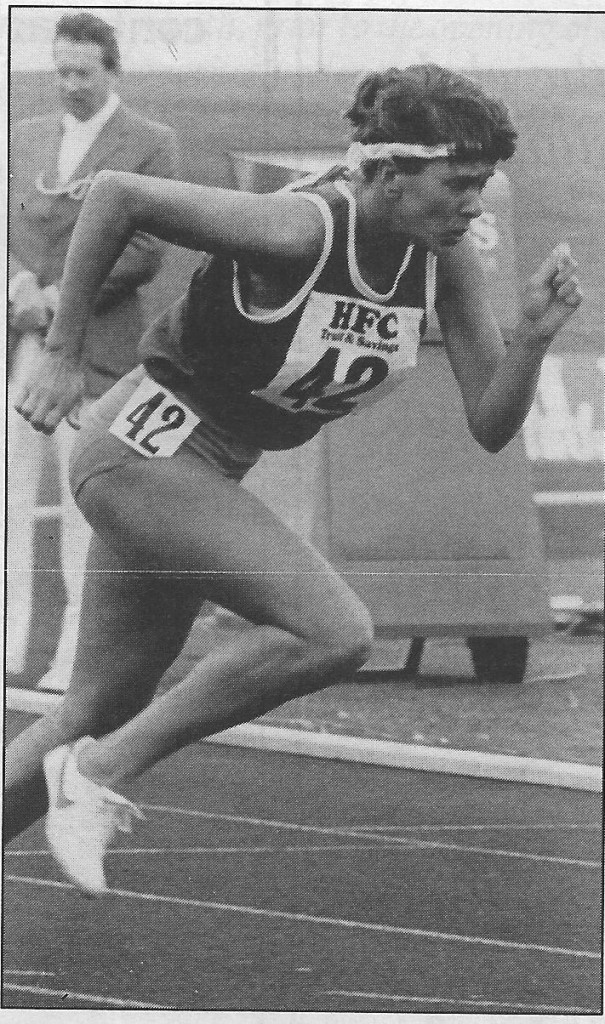 Sandra Whittaker
Iain's best ever squad was probably that of the early/mid 1980's where the remembered names are Sandra Whittaker and Angela Bridgeman.
* Sandra's career is summed up by statistician Arnold Black who says: "she ran sub-23.65 seconds (legally) for 200 metres on 21 occasions. So far (up to October 2016), 12 Scots in total (including Sandra) have run legal sub-23.65 on 58 occasions. Or to put another way, Sandra bettered 23.65 on 21 occasions – in the 29 years since, sub-23.65 second runs have been achieved by Scottish athletes on 22 occasions."
Statistically her progress over 200m between 1979 at the age of 16 to Olympic year in 1984 was relentless. She went from 25.7 seconds in 1979, to 25.02 in 1980, to 23.7 in 1981, to 23.24 in 1982, to 23.13 in 1983, and 22.98 in 1984. No sudden jumps followed by stasis: regular annual incremental improvement. Over 100m the record was similar: 12.5 in 1979, to 12.2 in 1980, to 12.05 in 1981, 11.81 in 1982, 11.63 in 1983 and 11.6 in Olympic year. Again we have year-on-year improvement.
Competitively, she won the SWAAA 100m in 1982, 1984, 1986 and 1987; the 200 in 1982, 1984 and 1987. Although there were no GB titles there were medals – second in the UK 200m in 1986 and 1987, third in the UK 100m in 1986. In the Commonwealth Games in 1986 she was fifth in the 100m, third in the 200m and a member of the 4 x 400m relay team that was fourth; in 1982 where she reached the semi-final of the 200m and was in the relay team that finished third. She also represented GB in the European Games in 1986 where she reached the final of the 100m and also 200m.
The really big one was the Los Angeles Olympics in 1984 where she reached round two of the 200m and the world championships in 1983 where she reached the quarter-finals of the same event. In the quarter finals she was faced with the eventual winner, Valerie Briscoe-Hooks. By the end of the race she was one hundredth of a second behind third and fourth who were both clocked at 22.97 and she was eliminated. There were no places for fastest losers at these Games – the other two British women were slower than Sandra but qualified for the semis. In Edinburgh in 1986 she was third behind Angela Issajenko of Canada and Kathy Cook of GB. Issajenko subsequently admitted to using drugs and testified to the Dubin Inquiry where she gave detailed evidence of her drug regime. Two very hard decisions for coach and athlete to take. Many coaches might have walked away from the sport at that point but Iain stayed.
* Angela's progress over the same period also showed regular annual improvement. At 400m, her specialist event, it was 56.5 in '79, then 54.01, 53.83, 53.03 then a jump up in '84 to 54.35. Her progress at 100 (12.5/12.2/11.8/11.7/11.7) and 200m (25.2/23.9/23.7/23.5/23.58) follow the same pattern.
Angela is a very interesting athlete who was first ranked as a Junior (Under 15) in 1978 for the 100m (15th with 12.9w) and 200m (15th, 27.0w), by 1981 she was number five in the senior 100 rankings, number two in the 200m lists with two of the top six times, and number three in the 400m with eight of the top 20 performances. The standard was high – the top two in the 400m were Linsey McDonald and Anne Clarkson, and only Sandra was higher in the 200m. She also had a share of the second fastest 4 x 100m relay and had an eighth place in the long jump. Quite remarkable for a first year senior.
Glasgow's Sportsperson of the Year in 1981 when studying bio-chemistry at the University, in 1982 she won the 100m and 200m at the British Universities Championships. Approached by David Hemery at her home in Drumchapel with an offer of a sports scholarship to Boston University, she turned it down since she felt that she was too young. In 1984 she accepted a scholarship to Brigham Young University where she had a successful sports career between 1984 and 1986. She was an All American indoors in 1986 and set a College record of 23.47 seconds for 200m on 10th May, 1986′ which stood until 2010.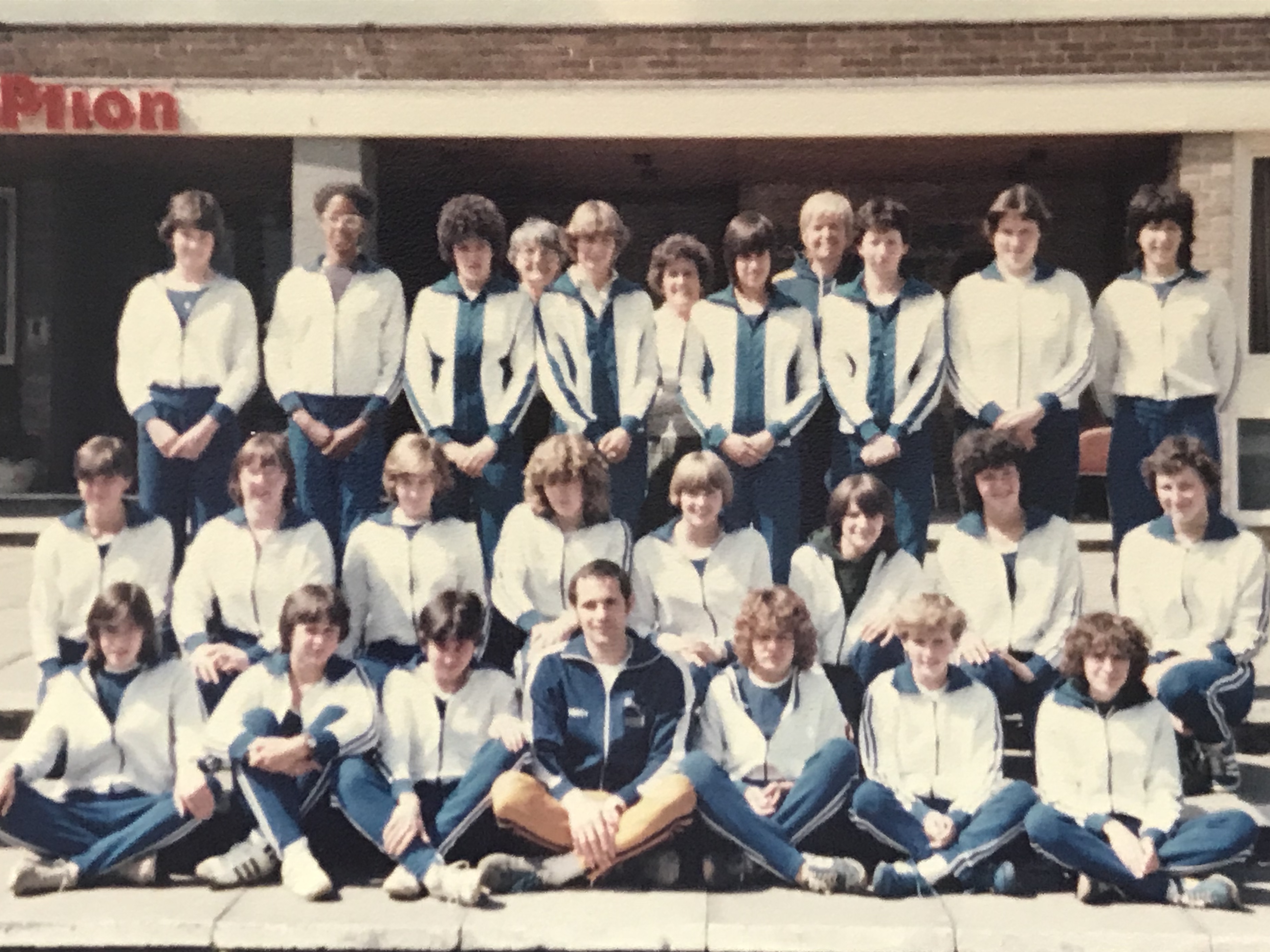 All-Time Rankings (as at November 2016): Both women are highly ranked in the latest (November 2016) all time ranking lists for Scotland 30 years after they ran the times specified. At 100m, Sandra is ranked second 10th with 11.5, one tenth behind Helen Golden, and Angela is 18th with 11.77 seconds; at 200m, Sandra is top with 22.98 with Helen second on 23.14, and Angela is eighth with 23.47 seconds; Angela is fourth in the 300m with 37.33 and in the 400 Angela is twelfth with 52.99 seconds. These are all legal times, wind assisted, downhill, etc are listed separately.
A coincidence that two girls from the same training group are ranked so highly with times so close? I don't think so.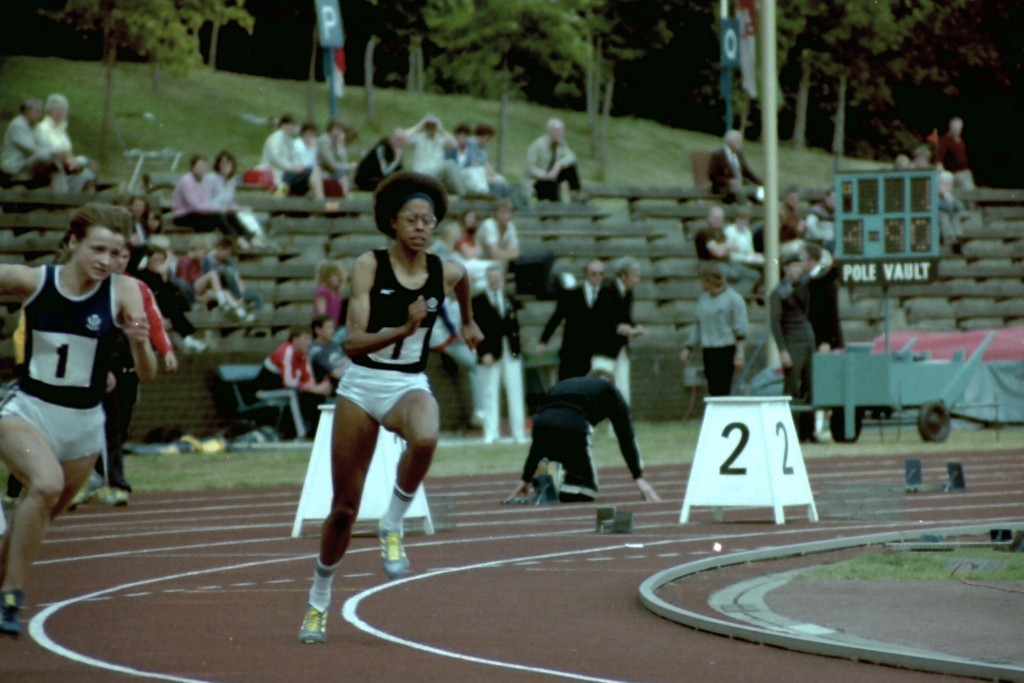 Angela Bridgeman (right) in an international at Meadowbank
* Melanie Neef, one of Scotland's best ever 400m runners, trained with Iain for several successful years at the start of her career in the early 90's as a short sprinter (eg British Universities 200m champion in 1991).
The figures have been laboured a bit but any one athlete's progress is just that – one athlete's progress. There are many 'one-athlete' coaches, and often enough one top class athlete makes a coach's reputation. When you get it happening with several athletes working with the same coach over 20 years or so, you know that the coach is at the very least in touch with both the event and his charges. Rab was that and more. Further, many athletes have a sudden big jump in their performance level in one year and then progress no further. Iain's athletes tended to improve incrementally year on year with seldom a step back unless by injury.
Another measure of success is the esteem of his peers and the level of athletics that the coach reaches. Frank Dick tells us that Iain worked with British squads at least twice: indoors v Russia/USSR and also at European Indoors in Madrid. He was also a key staff member at Point Lima College, San Diego when GB Athletics held its first pre-Olympic Holding Camp in 1984 which was actually a first for any GB Sport!
Whatever your measure of a coach's calibre and the quality of his work you choose, Iain met the standard and even exceeded it.
* Meticulous and detailed in his planning, he has been described as a perfectionist who paid attention to the planning of the season, to the detail of individual sessions and to the entirety of competitive demands that the athletes could expect to meet. Everything was planned out to the smallest detail. Val Smith says that he worked in four year cycles, not just yearly ones.
* Time spent trackside was important to Iain: at one time when he was working in Edinburgh, he made the 90 miles round trip to Glasgow three times a week to work with his girls at Scotstoun or Bellahouston tracks. An hour each way in the car for each session. As a contrast, one international coach is quoted as saying "If you see your athlete once a week, that's good; if you see them twice a week, that's better; if you see them three times a week you're not coaching them, you're nursing them." I don't think it's a philosophy Iain would have accepted.
* Sessions and content: The girls usually trained at Scotstoun on Mondays and Wednesdays; at Westbourne School gym on Fridays in winter and at Bellahouston Park on Sundays. Angela tells us that he would come to training with a sheet of paper in his hand and the session written on it. The Sunday sessions could, and usually did, involve weight training then running on the track (then the only all-weather running track in Scotland) and/or hill running and/or hopping on the steps up to the monument.
* His attention to detail was legendary: before the Brisbane Games in 1982 he obtained a tape of the Australian starter. Then he arranged a race for the women at half time in a big match with the starter's commands. Not just a big match but a European Cup game: the Celtic v Ajax tie on 15 September 1982 which had a reported crowd of 57,000 (European Cup, First Round, First Leg which finished 2-2). There had been such events for men in the 1950's and 1960's with races held at half time at Rangers v Celtic at New Year and at Scottish Cup Finals in April. It was maybe no coincidence that David Hay's daughter was a member of the club at the time. The Press said that Iain had persuaded Jock Stein to put the race on, but whatever the mechanics, the race went on only because the coach decided that the girls needed to the experience of running before big crowds.
* Nor was he afraid to try new ideas. For instance, when Val Smith ran at Cosford in 1975, the big name in sprinting was her near-namesake Valeriy Borzov who was experimenting with three point starts. He encouraged her to experiment with the method and she finished second in the event.
* He travelled all over the country with his athletes including to all the UK League venues as well as to the championship meetings at London and Cosford. The gym at Westbourne School was very useful but more was needed for winter training, and Iain tried hard to get an indoor running track in Glasgow with the assistance of Councillor Connie Methven.
Of course this level of input and support does not come without a cost. Like all coaches at the time, he had to cover almost all of his own costs. This was pointed up in a paragraph by Doug Gillon when Sandra qualified for the Olympics. He wrote in June 1984: "Ian Robertson, the UK 400 metres staff coach from Bearsden who is Sandra's mentor, is now looking for a sponsor to help him get to Los Angeles as well. Robertson calculates that he will have spent £8000 in the past two years helping Sandra and his other proteges in Portugal, Holland, Finland, Australia and the USA." And we are talking here about a British Staff Coach, not a Scottish one, accompanying an athlete that he was coaching to a major Games where his assistance to other members of the team would have been invaluable.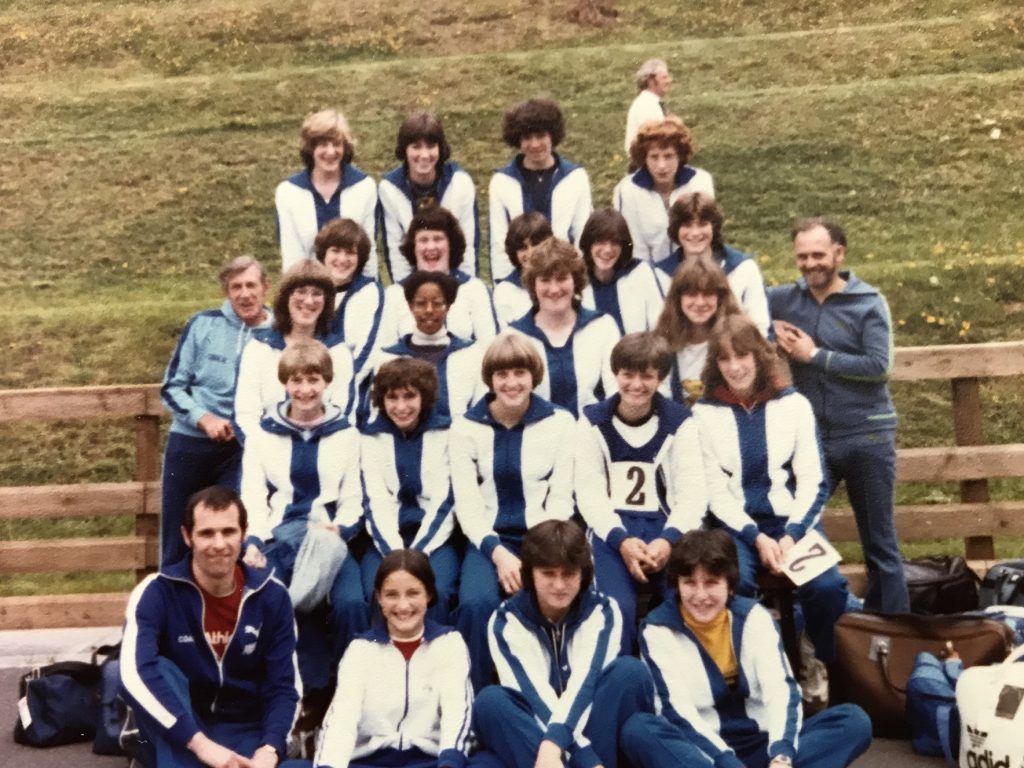 Great as his contribution to coaching was, there was more to Iain than that. A member of the Glasgow AC Committee he was chief coach for a number of years and worked as team manager too, travelling to all the UK League venues with the girls.
Alastair Shaw comments:
"Like me he got easily bored actually attending athletics meetings and took on tasks rather than sit about watching. Not only that but once he had the measure of a task he often took on extra duties at many meetings, mostly to satisfy his desire to be stretched. This I remember occasions when he was both stadium manager and announcer at fairly big events where two incumbents would have been the norm."
He was also well known for having a 'fantastic sense of humour' and made sure that in amongst all the serious stuff everyone enjoyed what they were doing. He also played the clarinet: often on bus trips south he would take it with him and play it with a couple of others who took their instruments as well. Described as "a very good team manager – he would have made a good football team manager for the quality of the team talks he gave before events. Very inspirational"
Evelyn Smith, Val's mother, became a top ranked administrator and also became club president and vice-president of the UK women's league. Iain accompanied her to most league committee meetings and she even hosted the monthly club coaching committee meetings. She puts this all down to Iain's influence.
He worked as an accountant at Tarmac in Pollokshields in Glasgow and then at Cobban & Lironi, a Glasgow firm of architects. He left them to work for sportscotland and, being married with family responsibilities, he just did not have the time to continue. Given the time he spent on coaching and on his athletes that is understandable.
*
Leslie Roy discovered an article in the Glasgow 'Evening Times dated 22nd February, 1983 which, under a headline of "ROBERTSON'S RHYTHM OF LIFE: I'm devoted to athletics says Britain's unsung hero", reads:
"Iain Robertson is a member of the Syd Lawrence Appreciation Society. So, if anyone is in the mood to maintain the exhilarating momentum in British athletics, it has to be the Glasgow computer operations manager. Football was the main young enjoyment for Iain who now confesses, "all my time outside business interests is devoted to athletics."
He broke his leg and elbow playing for Killermont Amateurs, and although he started coaching with the club, " I had an urge for athletics." The former Bearsden Academy student went back to the sport "where I'd been a sprinter of sorts" and joined the coaching staff of Maryhill Ladies AC in 1979. It was the year of the Edinburgh Commonwealth Games and now Iain prepares for the greatest festival of all – the 1984 Olympics in Los Angeles.
As the British Board events coach for the 400 metres, he is one of those men who take the fanfare-seekers through their all important rehearsals. "I try to do a professional job in an amateur sport," says the man who gathered most of his knowledge from working with Frank Dick (now Britain's director of coaching) and Glasgow's able Jimmy Campbell – "my motivating forces."
Iain became Maryhill's chief coach nine years ago and continued his role after the club became Glasgow AC. At last season's Scottish Championships he pulled off a memorable hat trick of successes when Sandra Whittaker (100m and 2oom) and Angela Bridgman (400m) collected national titles. And his expertise came in useful for Scotland at Brisbane's Commonwealth Games. It was two years ago when Iain realised that athletics had taken over the rhythm and the swing of his life. He missed a Syd Lawrence concert in Lochgelly to lead a coaching session. Now he's entitled to blow his own trumpet."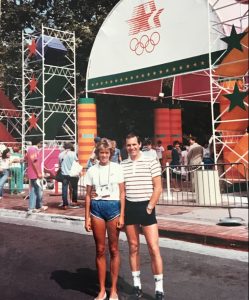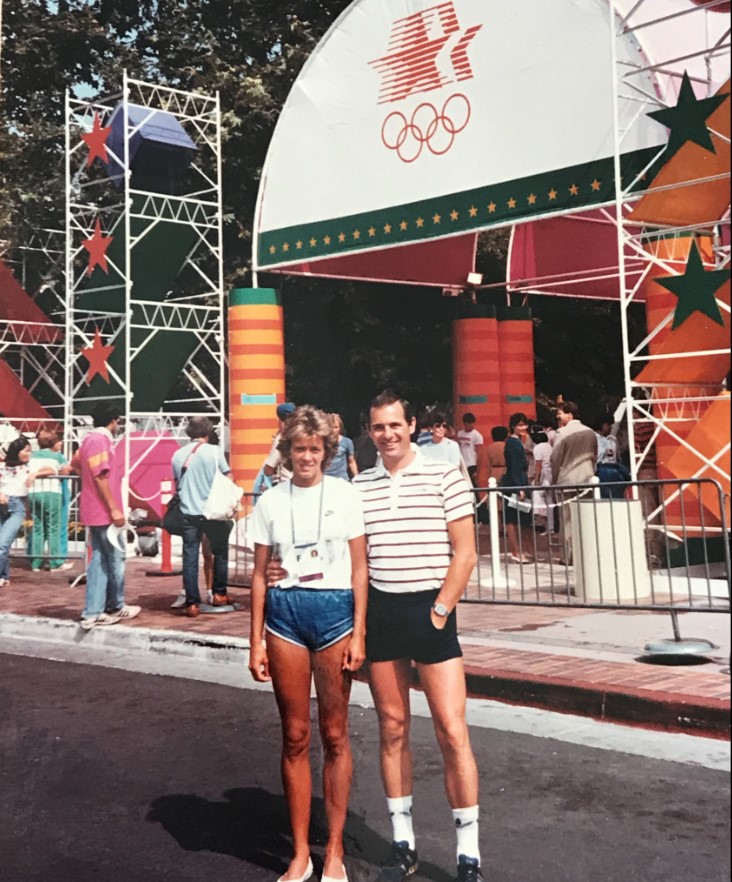 Coach, committee man, team manager, official and administrator, Iain Robertson contributed mightily to Scottish athletics. But the last word should go to his athletes.
Val: "His commitment and contribution to his athletes was second to none. He encouraged the best from his athletes, and was an extremely dynamic and motivational coach. It was an absolute privilege to be coached by him."
Angela: "He was more than a "just a coach" he was a mentor and good friend. I basically grew up under his influence. I learned many lessons from him that have helped me be successful in my life."
Sandra:
"Natural ability is a factor, but Rab's training. I was so fortunate to be in his group. He was into all the intricacies, and I was so lucky to be in his group. His expertise took me to the top"
For the complete comments, go here
When we caught up with Iain and spoke to him he was very direct and honest about his approach to coaching and training and to read what he had to say just go to The Iain Robertson Interview and for an overview of all the other athletics (and sporting) involvement have a wee look at The Iain Robertson File .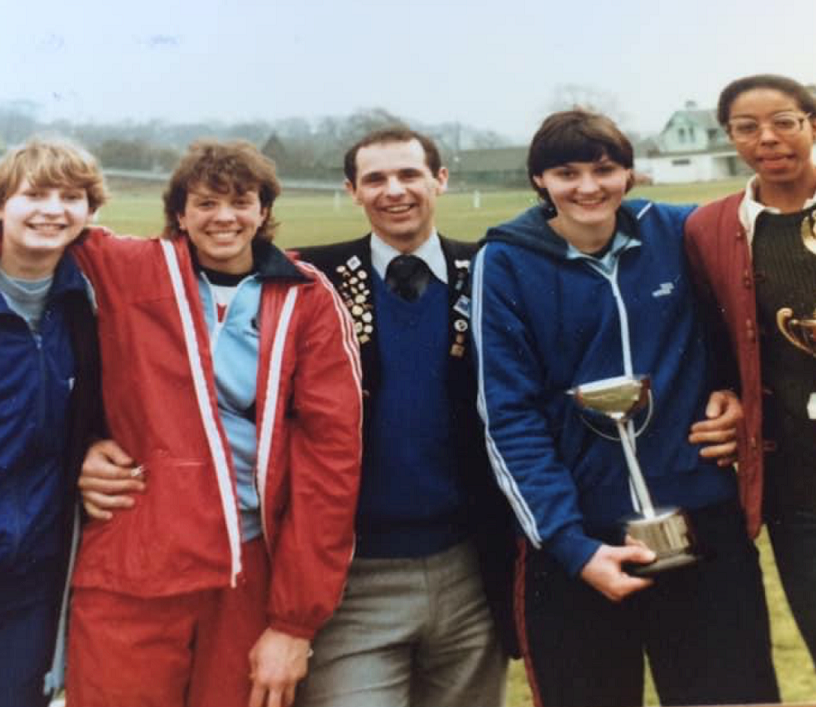 After Club Championships at Scotstoun:
L to R: Yvonne Anderson, Sandra Whittaker, Iain, Catriona Gardiner (intermediate champion) and Angela Bridgeman (Senior Champion)