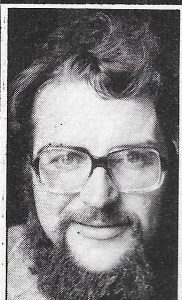 Gillon ~ or Rasputin?
Doug in the course of his journalistic career covered 34 years of the history of Scottish athletics and it would be a foolish and negligent historian of Scottish athletics who did not make use of this treasure trove of information.    It should not however be assumed that this did not happen without a lot of hard work and sleepless nights.   Sure, it was fun and he enjoyed doing it, easy it was not.   The information below had to be specifically requested and it tells tales that we would not otherwise hear.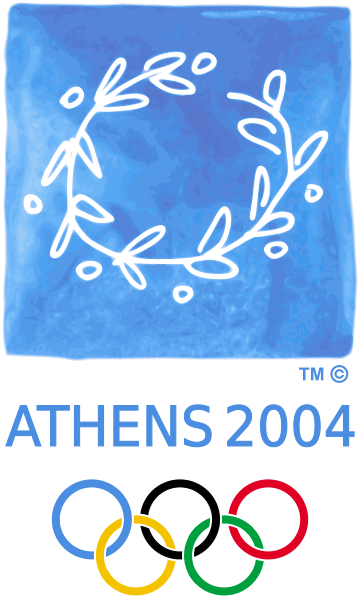 How long before the event do you know that you are going?   One has to accredit with organisations like the British Olympic Association, IAAF, Commonwealth Games Federation/CGS Scotland months in advance (a process of around 18 in the case of the British Olympic Association for Olympics)
The first step in this process is the sports ed/editor convincing management the paper can afford it.  They often baulked at  it, and it was almost invariably a fight, but usually not involving me, rather others going in to bat for me.  So when it was agreed I should go, it was always on very tight budgets – can we do this on the cheap?   And despite agreements with NUJ chapel, re upgrades for flights lasting more than four hours, I have yet to experience one!
They always attempted to get hotels on the cheap, but were obliged to use media hotels at events, because the transport system is linked to them. There were constant rows about this: "You can get a cheaper hotel in Sydney."
Despite it apparently being a doddle, there were huge financial and time pressures. The sports desk secy and I would spend hours finding the cheapest options before a package was agreed. Meanwhile trying to do the normal day's work.
What sort of preparation did you need to do beforehand?   One builds up dossiers and background on competitors as part of one's normal daily routine, but that would broaden and intensify before major events – particularly multi-sport events, eg I would not spend too much time normally on judo or fencing, for example, but pre OG or CG, that would change. The work-load became silly, but I knew I'd need all the facts at my fingertips when deadlines loomed, and some unknown (not necessarily British) had won Olympic gold.
I can imagine there were problems with communications?    The advent of computers reduced costs (by removing hours spent dictating copy and replacing it with a one-second call to transmit data).  In Moscow, for example, one would queue to use a phone for up to an hour. An apparatchik would call your name and a phone box number, and you would be connected.  It might take 30 mins to dictate 1000 words, longer if foreign names were involved. People monitored your calls. You could tell from the hollow echo on lines, and more pertinently that if one dictated something contentious or regime-critical, they would censor you by pulling the plug, and you'd have to start the queuing process again. On one occasion, when I was trying to send a report on a gay rights demo in Red Square, the line was disconnected five or six times. I placed a call to our communications people and got instructions on how to use a teleprinter. There was a battery of them lying unused. You had to hand your copy to the telex operator, and they could then vet it, but they were mostly unused because everyone wanted to phone, discus things with the sports ed, etc. I was able to commandeer one printer and batter out the rest of the story before they knew what I was doing. It may have helped that I had a bushy black beard then, and looked like Rasputin. One security guard look at my accreditation photo and burst out laughing, bellowing: "Rasputin! Rasputin!"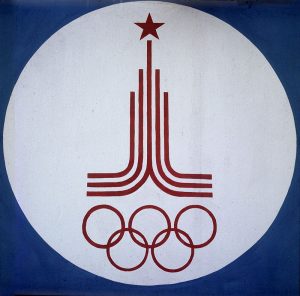 Post lap tops, it became easier, although initially the weight of kit to be carried was incredible. And still fraught, even though less time was spent on the phone. The kit included  a big pair of acoustic muffs into which you attached around the earpiece and mouthpiece of the phone. This transmitted fine from one's hotel room, but in a stadium with 80,000 to 100,000 people, the noise corrupted the signal. So we learned to snaffle two bath towels from the hotel, and wrap them round the muffs and phone, to deaden the noise. Then we discovered that if you went into the phone wiring, and connected the cables, perhaps using crocodile clips, you could eliminate the muffs.
Comms links got steadily better, so that the likes of Sydney, Bejing, Delhi, Melbourne, London etc, were relatively simple, and the advent of the Internet speeded research. But beware the curse of unreliable Wiki.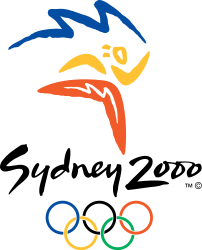 The problem with Sydney is that it's UK plus 10 hours ie 10pm in Sydney is noon the same day in Glasgow.
I'd go around all day in Sydney from event to event, swimming in the morning (expecting Brits to be eliminated) and track at night. You would shoe-horn in other events wherever a Scot or Brit was in action – lots of home-work to check who was on where and when, and the travel logistics. I'd go around all day watching events and hoovering up interviews (ie in the mixed zone where competitors leave the poolside or track, or in the judo hall or boxing, etc, and batter quotes into my laptop, transcribing in transit (buses, trains, taxis). When the live action finished, around 10pm, I'd phone the desk, tell them what the headline Scottish/UK stories were, and we'd agree a schedule of reports with word counts. Because I could file until almost 8am (Sydney) the following morning (10pm UK), there were days when I would write and file 6000-ish words of considered writing. That's the equivalent of six page leads (c800 each) and 3-5 sidebars of 250-400 words. (In Beijing it was more, because blogs had arrived). This means that some days the only sleep I got was at my work station between filing by 8am and being in my press seat at whatever was first venue of the day, usually by 10am.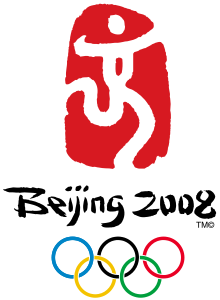 What actual reporting problems were associated with the different time zones? It's no use reporting from Beijing that Usain Bolt broke the world 100m record here tonight to take the Olympic title in a  time of 9.69 seconds. By the time the Herald is on the breakfast table perhaps 10 hours after the race, everyone has seen the race several times, and heard the factual news. It's no use talking about the margin and manner of his win, arms up 20 metres out, and easing off, etc
The report has to be analytical, eg:   
"Usain Bolt's remarkable Olympic 100m title last night in Beijing, shaving 0.3 sec from his own world record with 9.69sec, cements his place in the pantheon of global sprinting. Of the 10 fastest times in history four are his, yet he has run the distance only 13 times. Five of the quickest 10 belong to his Jamaican compatriot, former world record-holder Asafa Powell, but Bolt, with his classic lightning pose, heralds a new era. Few would bet against the 200m world best, and the 4 x 100m record, falling to him in the coming days.
Yet Bolt, with his long levers, was second slowest out of the blocks (0.165).
Three men broke 10.00 in the quarters, seven in the semis, and six in the final where 10.01 and 10.03 were the fastest times ever recorded for the last two places.
Powell was eclipsed with 9.95 in fifth, again buckling under pressure. Yet Bolt dropped his arms at 80 metres, appearing to ease off before raising them at the line".
Text book, it was not.
… Then proceed to analyse him, and take in the quotes from his coach and team management which would not be available until later in the evening, and consequently missing from immediate live reports.
So there's a lot of research which has to be teed up in advance. And with the volume of copy required, even with the extra time available, there's no time to relax. Most meals are snatched sandwiches and constant coffees, and plenty water.
With perhaps 12 first-round heats in the 100, and all the Brits and potential finalists to be covered, I'd be up and down six or eight flights from high in the stand to the mixed zone just for the opening day of the 100. And all the time one is trying to keep tabs on the Scot in the modern pentathlon, or the two Scots in the coxless pairs, or whatever.
You need to know exactly who is in action, where, and when, and what their chances are. Can you afford not to be there? What are the priorities?
Still with time differences: The problems are very different West of the UK, eg LA, Atlanta, Victoria, Montreal, Edmonton.
In Los Angeles, the 3000m started at 2.50 UK time. I had to dictate a run of the race piece on Decker v Budd as it happened (in the same way as one would do a Saturday evening paper football report) and then add a paragraph of intro saying who had won, and their time (from the finish clock), and be off the line by 3.00 – my ultimate deadline, or it would not make the paper. Given it was won in 8.35, that gave 125 seconds to dictate the intro on top, that Puica had won from Wendy Sly, and stitch in that Decker had been carried off in tears by her fiance, and that Budd had placed seventh. And hopefully make it all read seamlessly.
We were, I believe the only UK morning paper with a live report on the race. As much adrenaline as one wants for a day at the office, but hugely rewarding and professionally satisfying!
In London or Glasgow, one is in real time, so the amount of copy one can file daily is reduced – no more than 2500-3000 per day, and some of that might be a preview feature party composed in advance.   [In overseas locations you also try to have features part researched and written in advance.]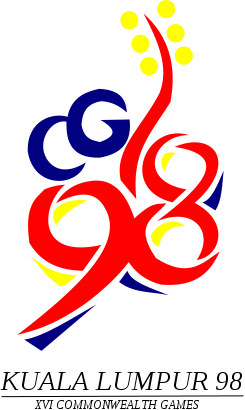 Accommodation, facilities, contacts – what difficulties could  be encountered when you arrived?    Accommodation was just standard and often very spartan but over-priced hotel rooms.   The Kuala Lumpur press hotel rented rooms by the hour until shortly before our arrival!   At least the sheets had been changed, and the walls painted.
Food was generally OK, but often snatched on the hoof.  One had an advance and reclaimed costs against receipts on return. There was a modest per diem for taxis, phone charges, food, occasional translation costs, but all had to be receipted and accounted for.
One is very much reliant on personal contacts, and building trust.   In the mixed zone, one is separated from athletes by a chest -high barrier, and  the athlete naturally will  immediately go to a known face.    It's an ill-disciplined scrum, and  the noise is intense. If you are not close enough to get your recorder under his/her nose, you will have nothing, and though one can pick up on quotes from colleagues later, if the deadline is tight you have missed it. (one would not share quotes from an exclusive interview).
After the Games start, what are the problems with access to individuals, work space, etc?   The BOA and CGS increasingly want to control the media. Unless you have a relationship with a competitor, coach, or official, you can't get past that. I prided myself on having an unrivaled contacts book (ie phone numbers and addresses), and a decent memory. Knowing the names of wives, children, parents (and their phone numbers), coaches & even family pets, is a huge asset. Likewise the background of injuries, allergies, previous competitive history – highs and lows. Often, not always, one would keep little electronic files on athletes. In the old days you'd have an envelope full of press cuttings on the bigger celebs, so that if asked for an 800-word feature on somebody, you could deliver.
Knowing team managers and coaches was also important.
Building trust and confidence is vital, and sometimes that is obtained by not publishing. To me, it was worth sacrificing one racey story (not necessarily in the public interest) because it would gain you much more in the future. But I would never be party to covering up doping, cheating, etc.
Press work rooms were generally large, well equipped, with conference rooms for big interviews which might have 300 journalists, 30+ TV stations, and several dozen radio ones.
As stated above, occasionally (eg Beijing and Sydney) I sometimes did not get to bed.
I was fortunate that my desk would tell me "You're the expert.   Just go where you think the story is." In my early career, they'd perhaps ask me for a feature on Olga Korbut, or Ron Clarke.
How do local conditions affect you?  Humidity and heat in Atlanta, etc?   You just have to get on with the job, whatever the heat or humidity, make sure you drink plenty fluids. I usually kept my watch on UK time, to remind me of deadlines. There's never time to acquire a hangover, which would in any event have been a very dangerous indulgence. The ultimate sin for a journalist is failing to hit deadline.
Bureaucracy could drive you mad: queuing three time for a sandwich or bottle of water in the likes of Moscow of Delhi.
Often I would be asked to pass on a message to athletes by their family or coaches, especially pre-mobile. I'd often let them use my phone in the stadium to call home in the days before mobiles.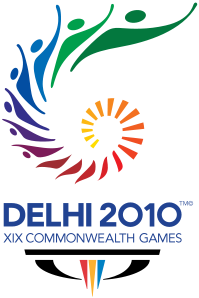 What particular memories do you have of  separate Games?  Every major Games is memorable in its own way.    For many athletes (most of whom only do one OG or CG) it is often the defining experience of their lives. I count myself exceptionally privileged to have been part of that. I guess they are defining moments of mine. Curiously, like competitors, hacks also appear to rise to the championship challenge.   Almost all of the awards I have been lucky enough to win, and many of the winning works of others, have been filed from major events, or linked to them.   It was once pointed out to me that there were fewer Scottish journalists at the Olympics than there were Scottish athletes, and more GB Olympic competitors than there were GB journos. It was very competitive in journalism to get to the OG.
Are the Commonwealth Games really different from the others – ie 'The Friendly Games'?The 1970 CG stand out, not just because they were my first, but because we did so well, and with athletes I knew or had competed with (Alder, Lachie, McCafferty, Ian Stewart, etc). It was a unique experience, wonderfully well-organised, even by today's standards. '86 was desperate by comparison, due to the boycott.    Melbourne and KL were outstanding, and Glasgow 2014 is right up there. There is a different, less frantic, gentler, attitude to the CG. They are friendlier, I guess.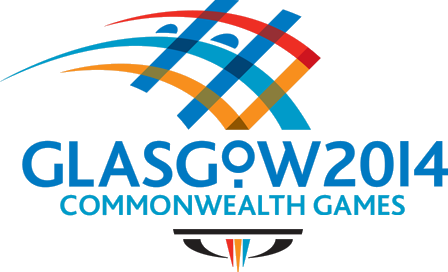 Every Olympics has had something special, highlight moments, the bleak and the brilliant, from the 1972 Munich massacre and '96 Centennial  Park bombing (Atlanta was my least favourite Olympics, and very badly organised) to watching Wells and Hoy, both of whom I knew well, win gold. The contrast between Moscow and LA, ideologically and indeed in every respect, made both magically fascinating. Barcelona, more for the Spanish culture than our results, I really enjoyed. Seoul for similar reasons. Sydney was the best, until matched by the GB success of London.
I actually enjoyed the World and Euro Athletics Champs more than almost OG and CG – able to focus without distraction on the sport that meant most to me.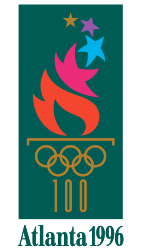 I twice served as an assistant to the Press Liaison chap at Meadowbank, taking messages from the Press box to the control room and vice versa.   It was most revealing and altered my opinion of some of the gentlemen of the Press.   I would in all good faith take a Press release up to them in the box and among the generally civil greetings there would almost always be someone who would say something like "This is no good to me!   What I want to know is …. "    Apart from the content it was at times said in a most unfriendly, condescending fashion.   Guys like Doug, Sandy Sutherland and Bill Melville have always been a pleasure to deal with.   It is easy to believe Doug when he says: