The Clydesdale Harriers Sports were held at various times at Ibrox Park, Meadowside Park, Dunoon, Kilbowie Park and, of course since Willie and Tom Maley were club members, at Celtic Park. The 1905 and 06 programme are interesting for a number of features:
The athletes were advertising – some were plugging Irn Bru, others were advocating Oxo.
They were also the target of advertising – eg Nervtonine and Elliman's as well as sports clothing.
The prizes were noted on the programme: eg in 1906, a 600 yards with Wyndham Halswell, WH Welsh, John McGough and many other top athletes had two flower pots for third, a silver ink and flower stand for second, and a gents leather fitted bag for first.
The two timekeepers, A Ross Scott and A Hannah, were both timekeepers at the 1908 London Olympics and Ross Scott officiated at the infamous 400 metres race where the race was declared null and void because of the boring induged in by the American athlete at the expense of Halswell.
There were twenty four heats of the 100 yards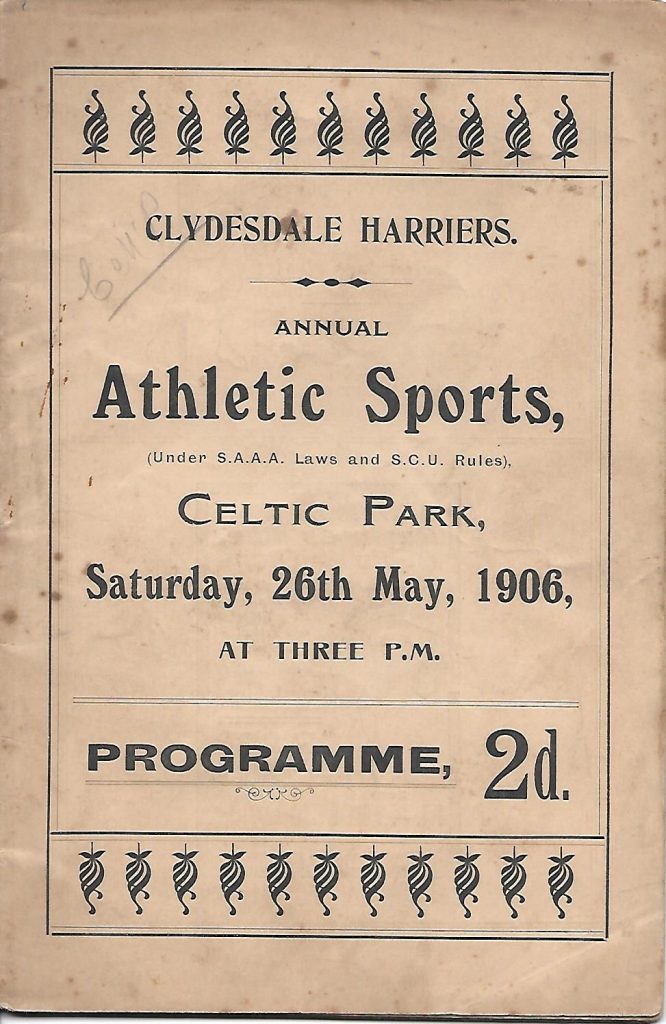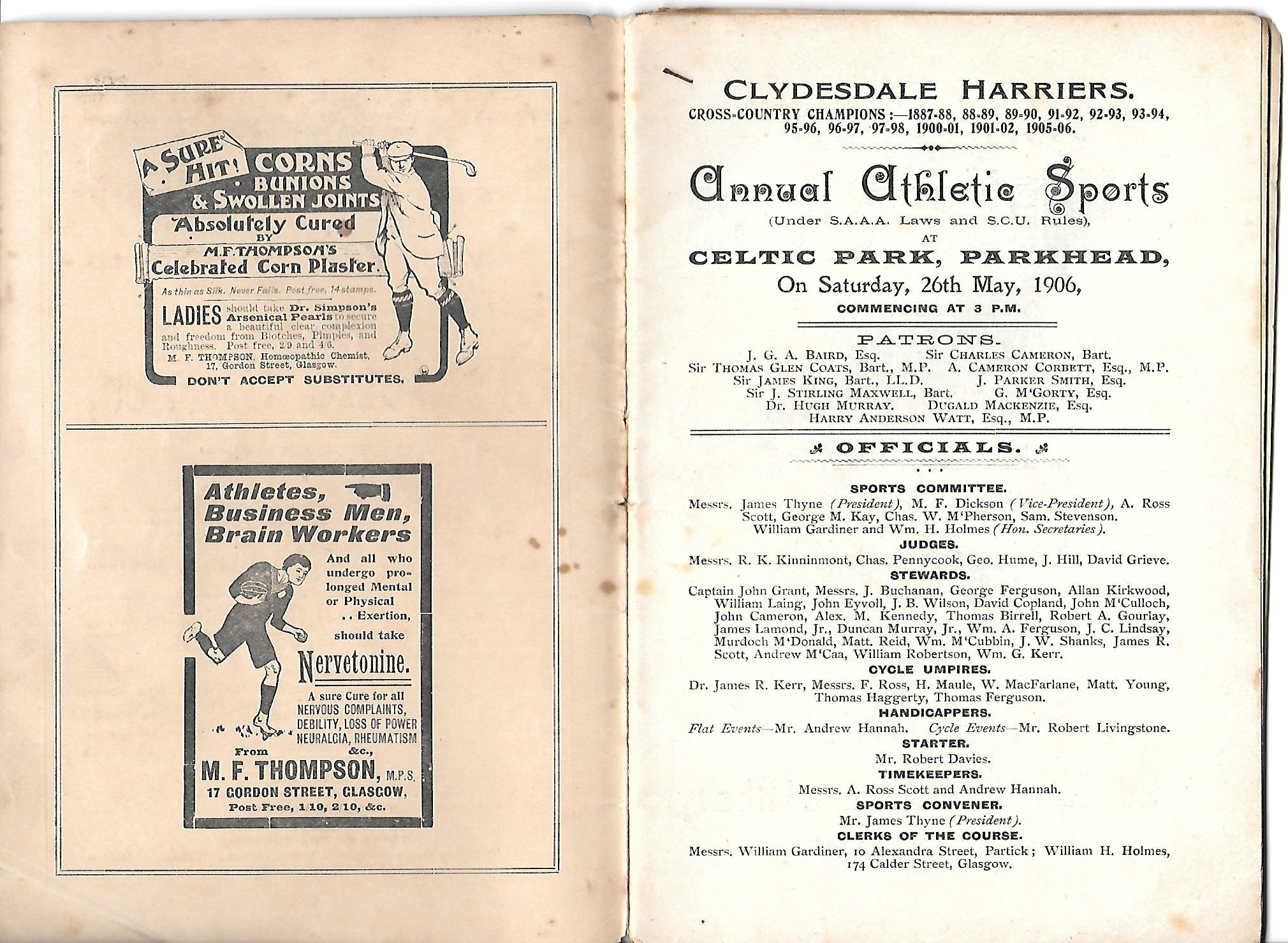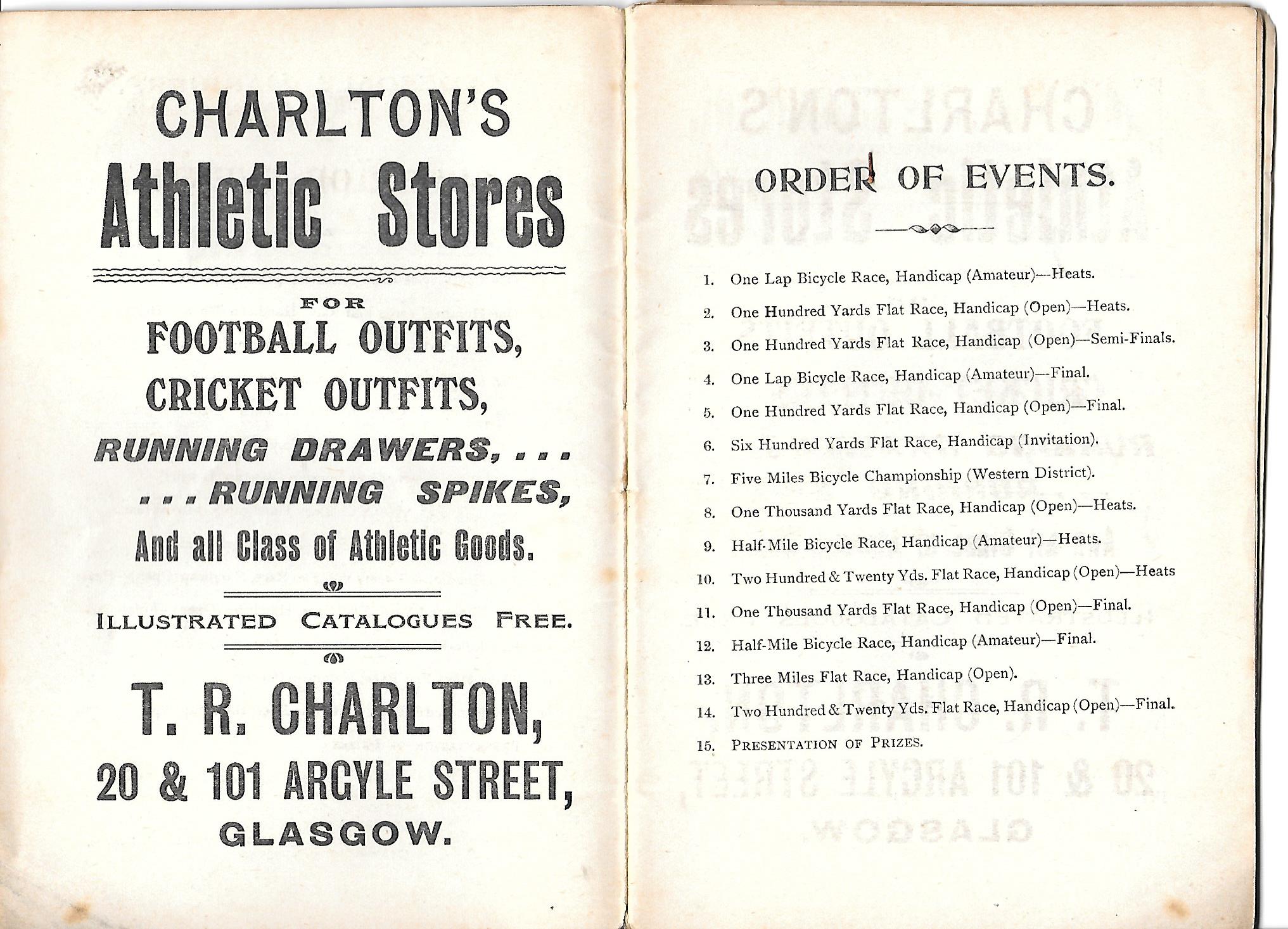 .