When it became possible to reproduce photographs in the paper, many appeared that were straight substitutes for previous illustrations: eg the Portrait Gallery returned but the numbering was a straight continuation from where the hand drawn ones stopped. There were some good groups too, as well as action shots of race winners, scenes from football matches and other sports. The range of sports covered is illustrated by the first picture below.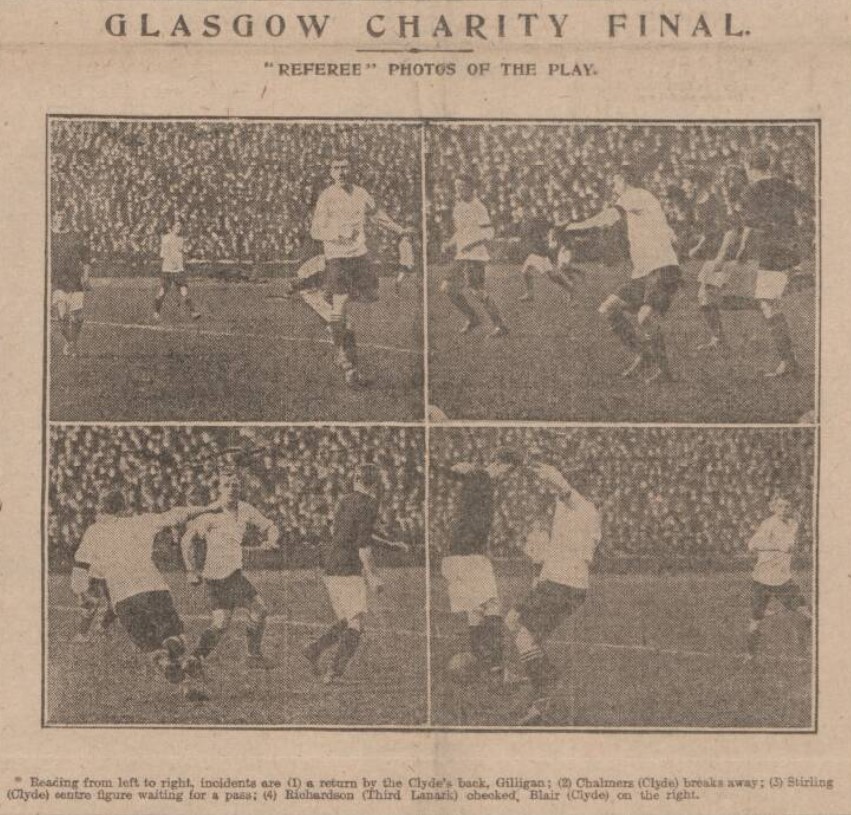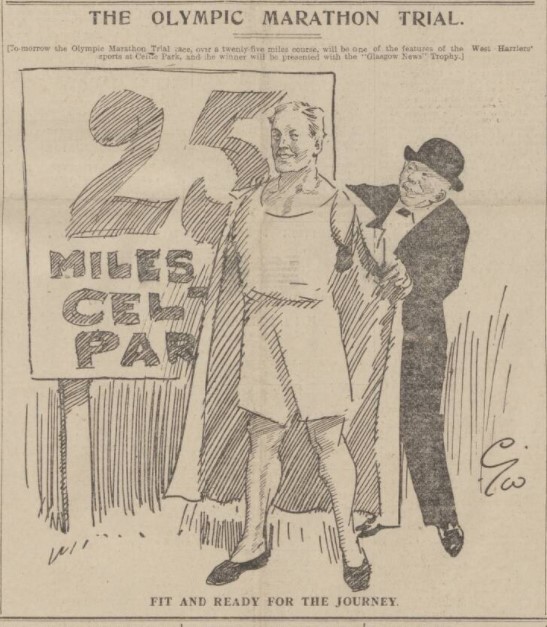 We know it's not a photo but it is the preview illustration for the 25 miles Olympic trial race to be held at Parkhead in the West of Scotland Harriers Sports.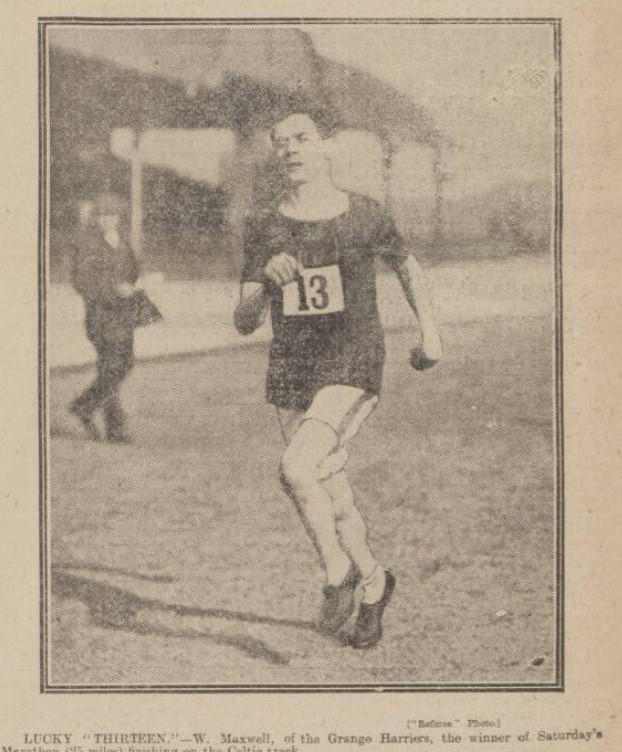 … and we have here the winner of the race.

The photograph of the race winner with his trophy.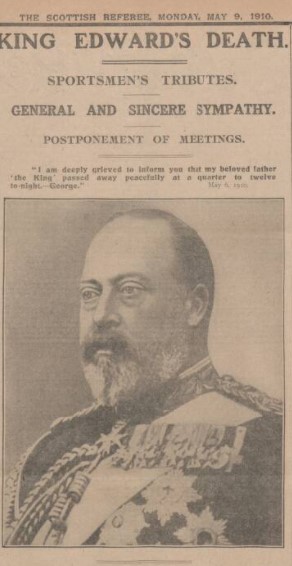 In its last few years the paper carried some news items but this was the only one that made front page prominence.