There are so many really good photographs of Arthur Robertson during his meteoric career that it felt wrong to show only a few of them in the profile.
These photographs are all shown courtesy of Alex Wilson, Kevin Kelly and Wilf Morgan, Birchfield Harriers historian
 It was decided to have a separate page with the pictures in chronological order for interest and for information.   The first photograph is a news clipping though which tells of one of his cycling victories and seems to indicate that he was  more than a moderately successful racer on two wheels.   It is from the 'Northampton Mercury' of 6th August, 1897.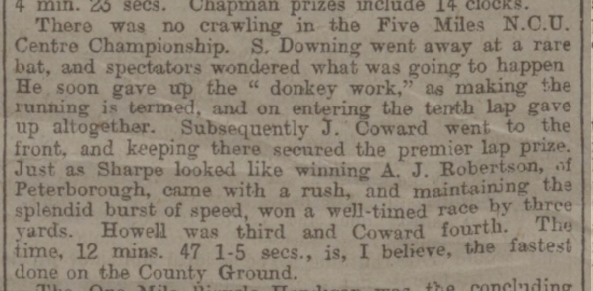 This next one is from the AAA Four Miles Championship in 1906: Robertson is Number 4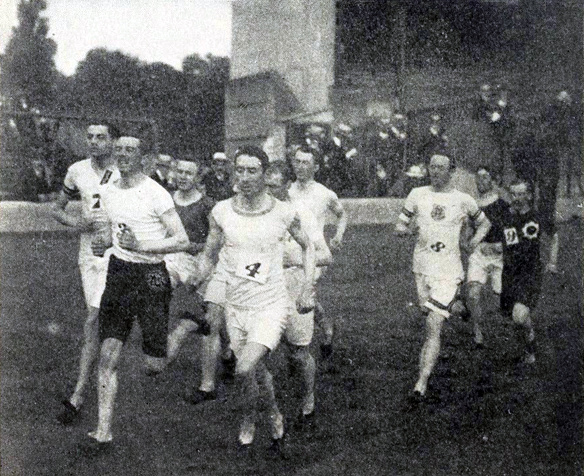 The AAA Mile championship at Fallowfield, Manchester, 1907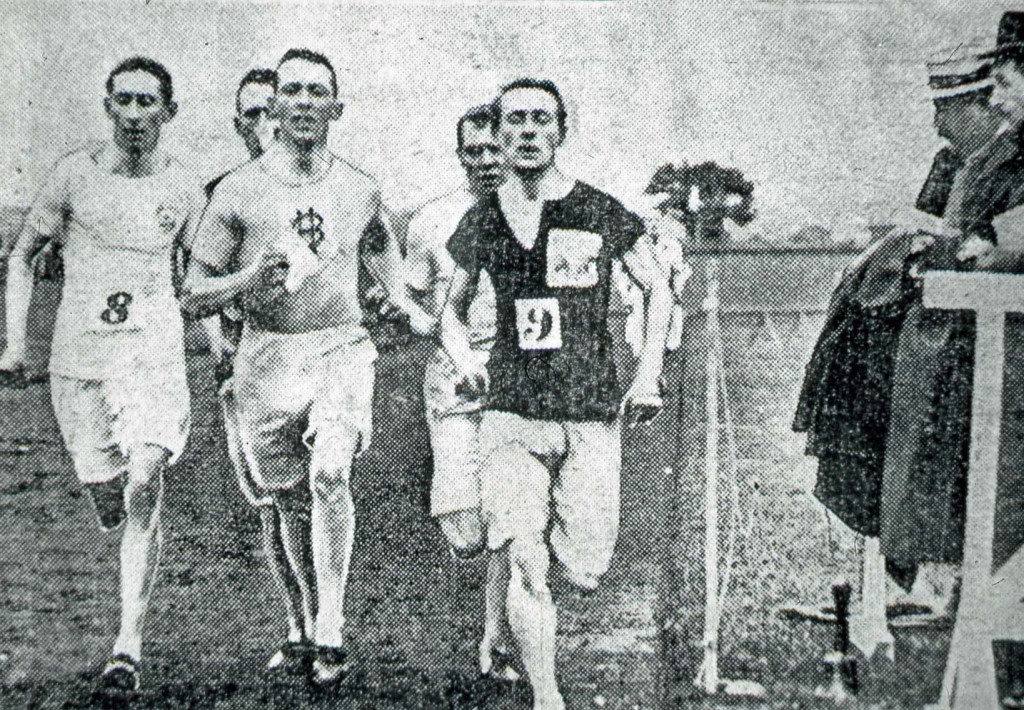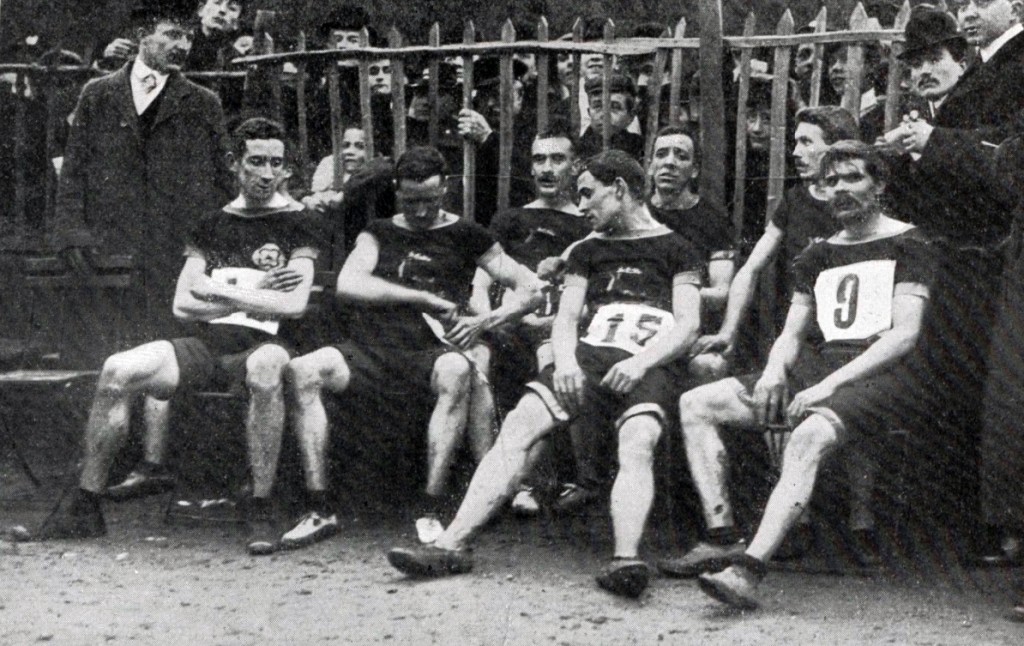 Above is the Birchfield Harriers team before the race against Racing Club in Paris in January 1908
Below is a picture from the race with Robertson in black behind the leader, Keyser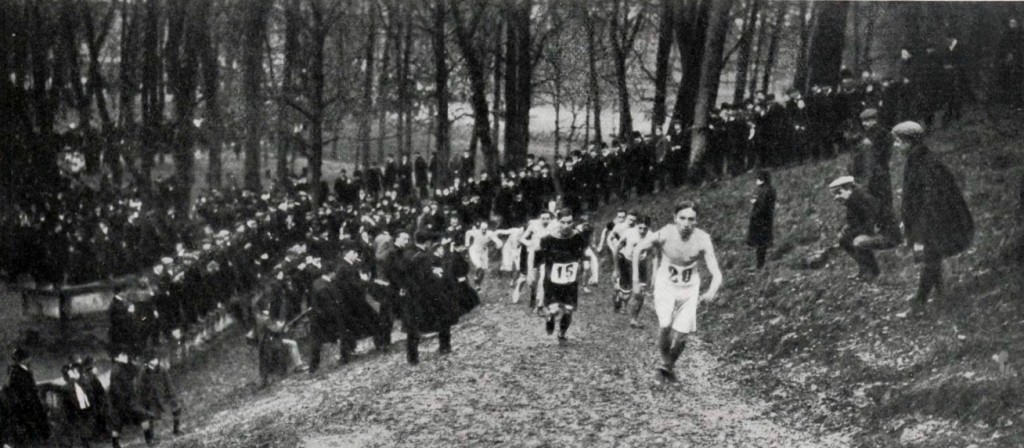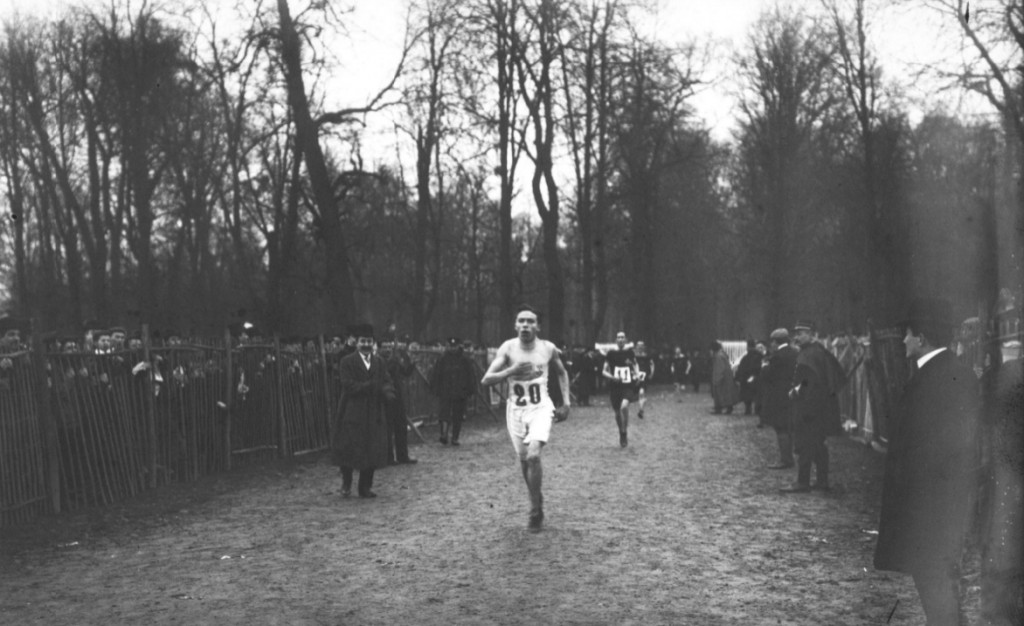 Above: Keyser finishing ahead of Robertson
Below: Robertson and E Green of Birchfield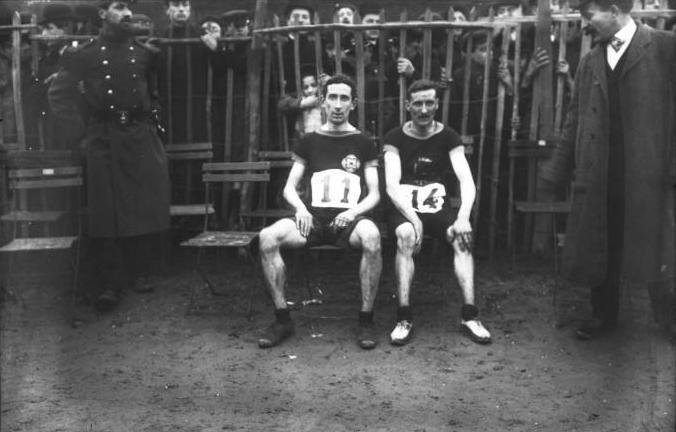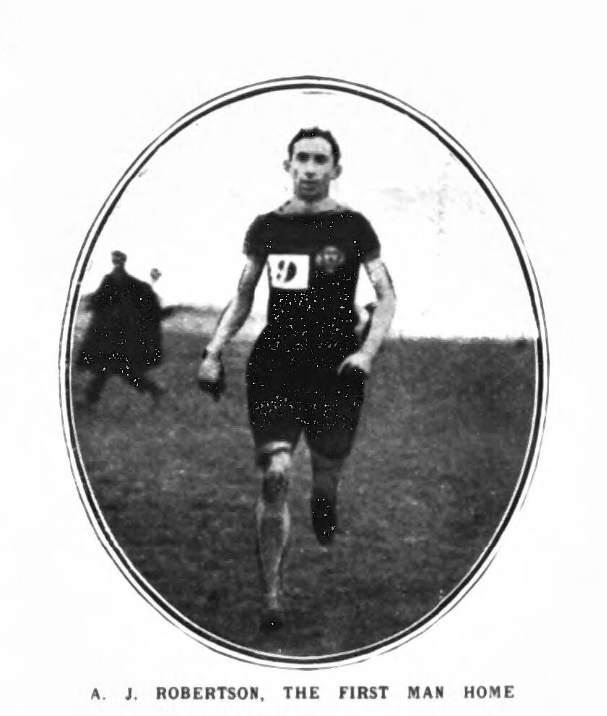 English National champion, 1908

International Cross-Country Start, Paris, 1908
Below: Robertson, International Cross-Country Champion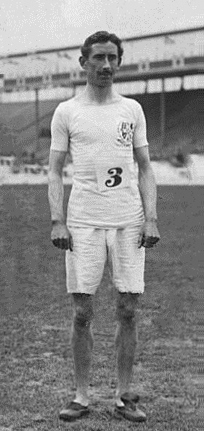 Below: AAA's Ten Miles Championships, 1908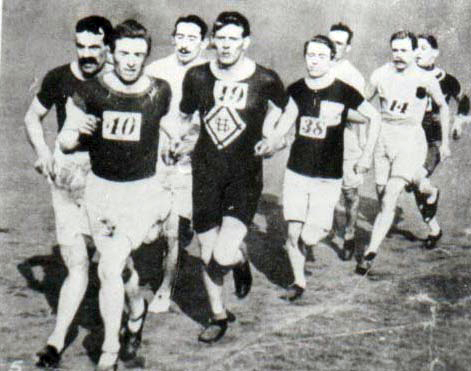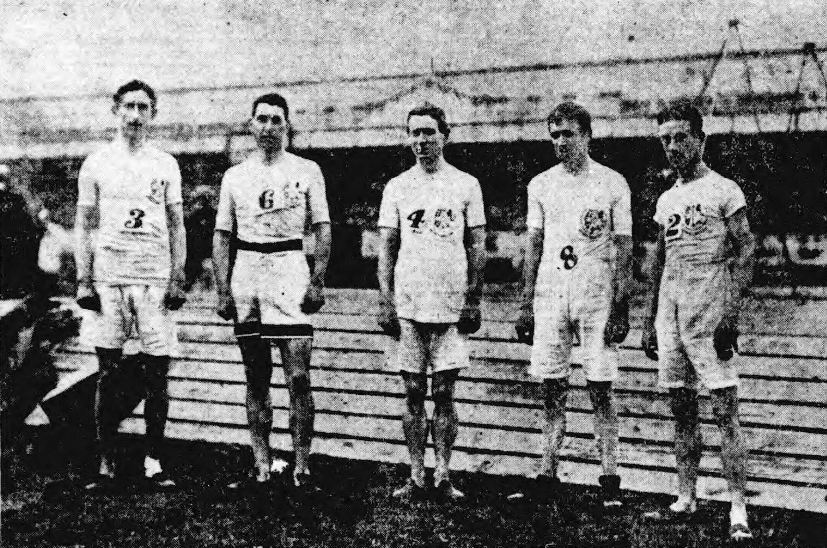 British Three Miles Team at the 1908 Olympic Games
Olympic Steeplechase: 1.  Russell;  4.  Robertson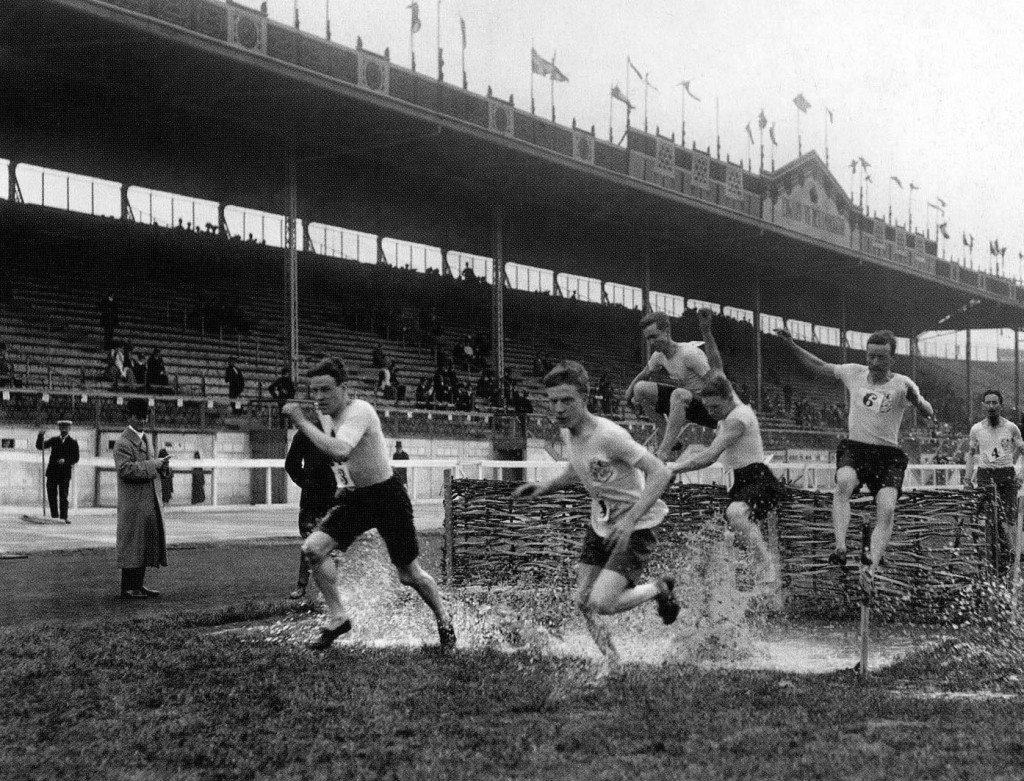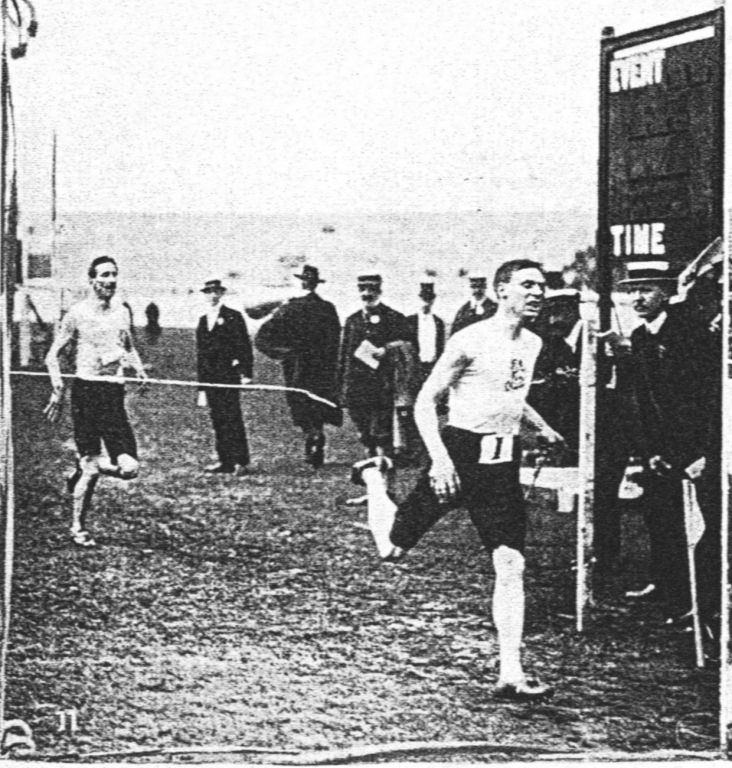 Olympic Steeplechase finish: Russell from Robertson
Below: Start of AAA's 10 Miles, 1909.   Robertson marked with a cross plus report on the race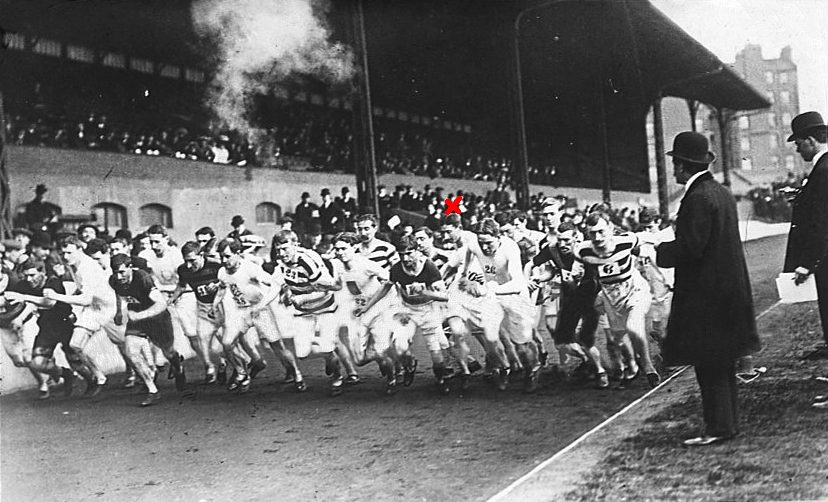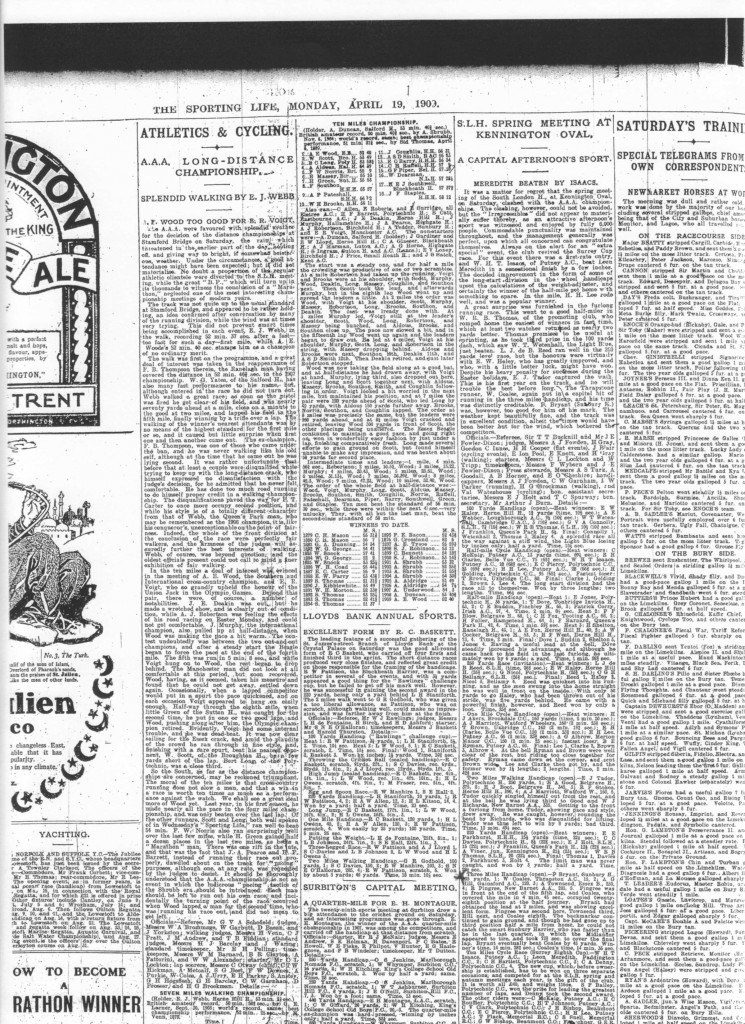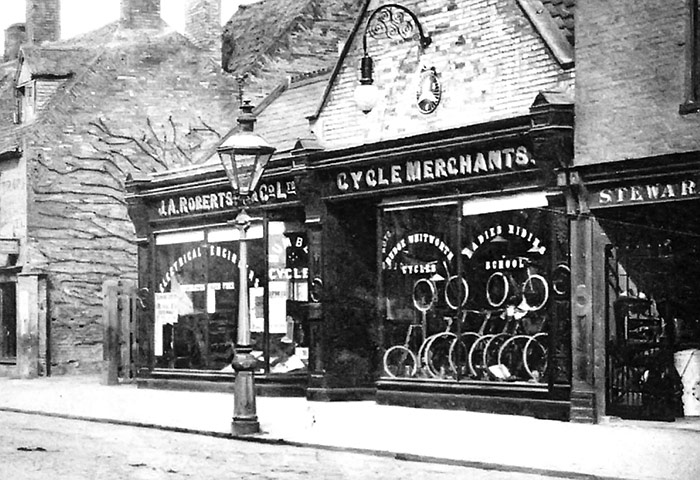 The original bicycle shop: he came from cycling, he returned to cycling – everything seems to go in cycles!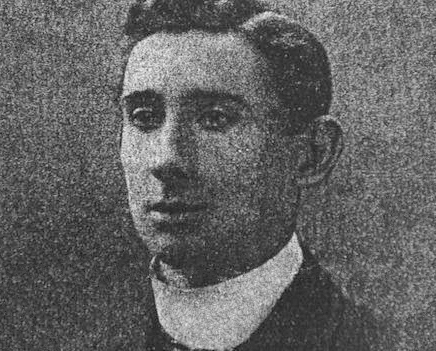 Arthur J Robertson
… and just for interest …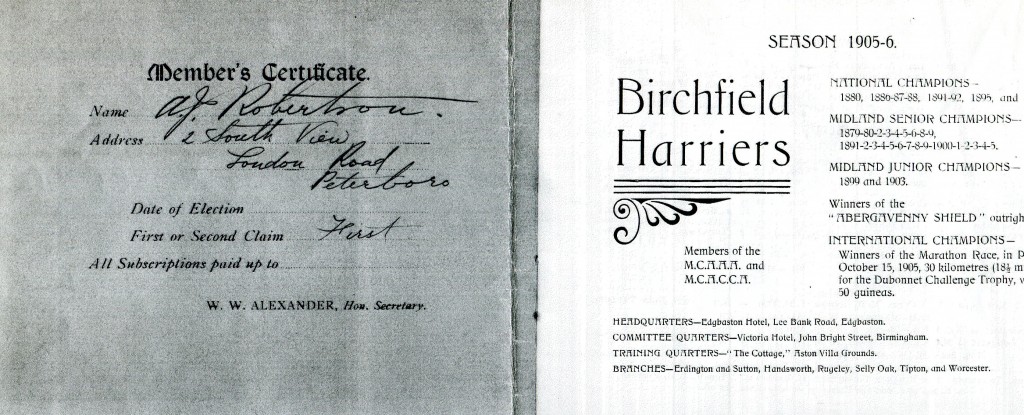 … his Birchfield membership card …