As I look through old periodicals, newspapers, programmes, etc, there are some items or quotes or pictures that are of interest because they are unusual, significant, quaint or of high quality but don't exactly fit in anywhere. Some of them will find their way here, First on the link between football and athletics – note the 'it is part of their mission to …'
"Hampden Park will not be complete until the cinder pah is in better order than it was on Saturday. Far too little attention has been given to this necessary and vital equipment, but now that the Queen's Park have come to recognise that it is part of their mission to foster amateur athletics it is just possible they will overhaul the track before another season comes round."
Glasgow Herald, 20th June, 1910
This appeared after a successful QPFC Sports meeting on 18th June.
*
"In the flat races, JW Struth, Clyde, was first for the quarter mile."
Kilmarnock Police Sports, 23 July 1909.
*
"The new rector of Glasgow High School, who is a firm believer in the beneficent results of outdoor exercise, is bent on having a new recreation field. As it is, he has been promised a new subscription amounting to £300 from a few 'old boys'. The idea is to purchase ground in the Anniesland District, and the Academical idea will be followed as closely as funds will permit. The undertaking is a big one indeed and the many wealthy citizens who owe so much to their educational associations with the High School, the Rector's wish should be realised in good time."
Glasgow Herald, 17/1/1910
*
Expenses are always a thorny subject ….
"The question of expenses is a burning one in athletic circles. There are inconsistencies which are difficult to argue away. For example, an amateur athlete may not ask for or receive expenses – not even his bare travelling expenses – yet a delegate of the AAA or SAAA may (and invariably does) receive his travelling expenses to go and vote against expenses being allowed to his fellow athletes."
*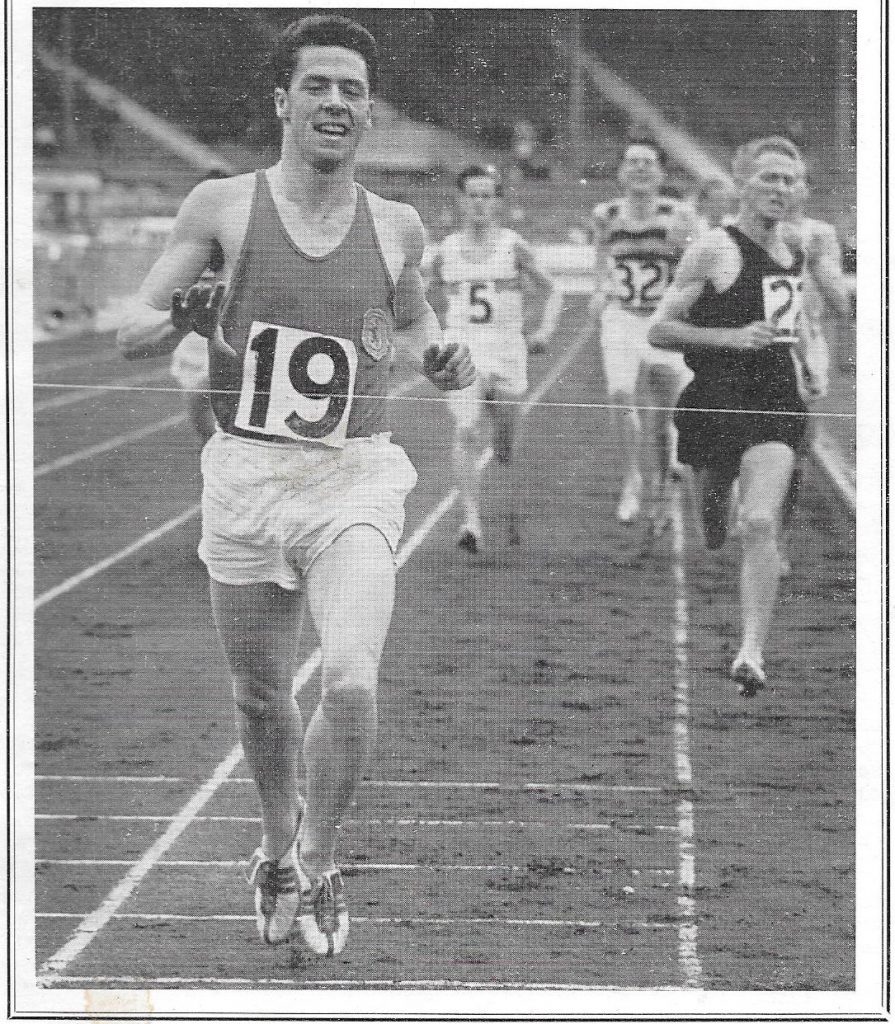 A Scotsman wins the AAA's Mile – Graham Everett (Shettleston) in 1958
In the 1980's there were several Scottish athletes studying and running at the University of Alabama. I had been coaching two of them – Susan Crawford and Pat Morris – and the group also included Liz Lynch and Elspeth Turner. The men's media guide cover and middle page are below.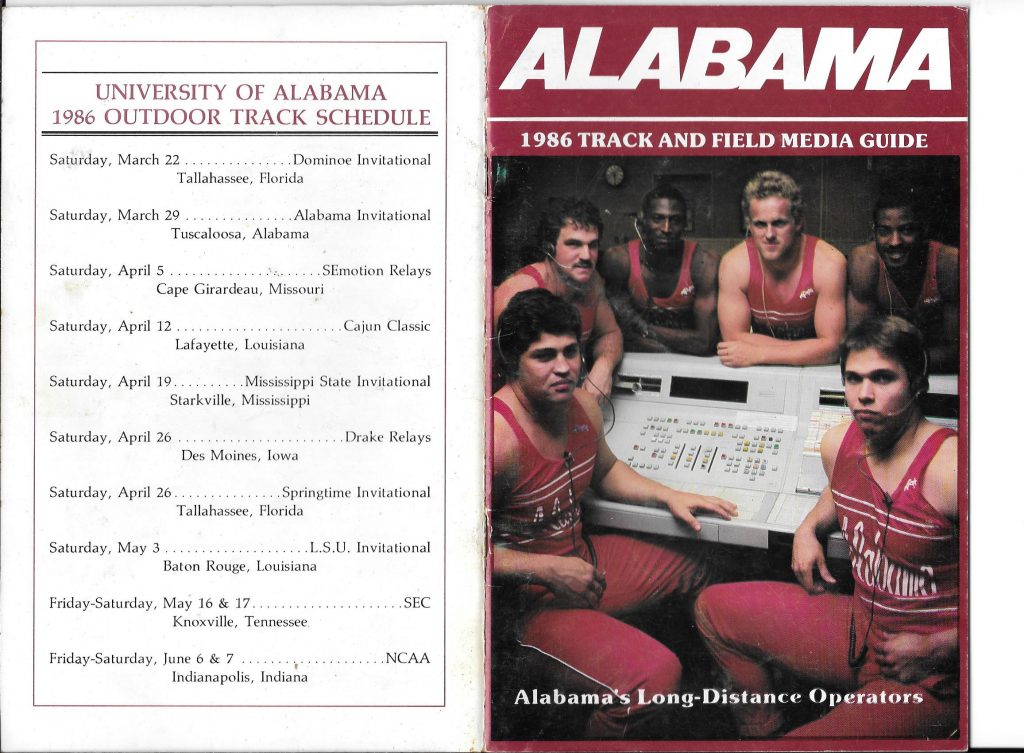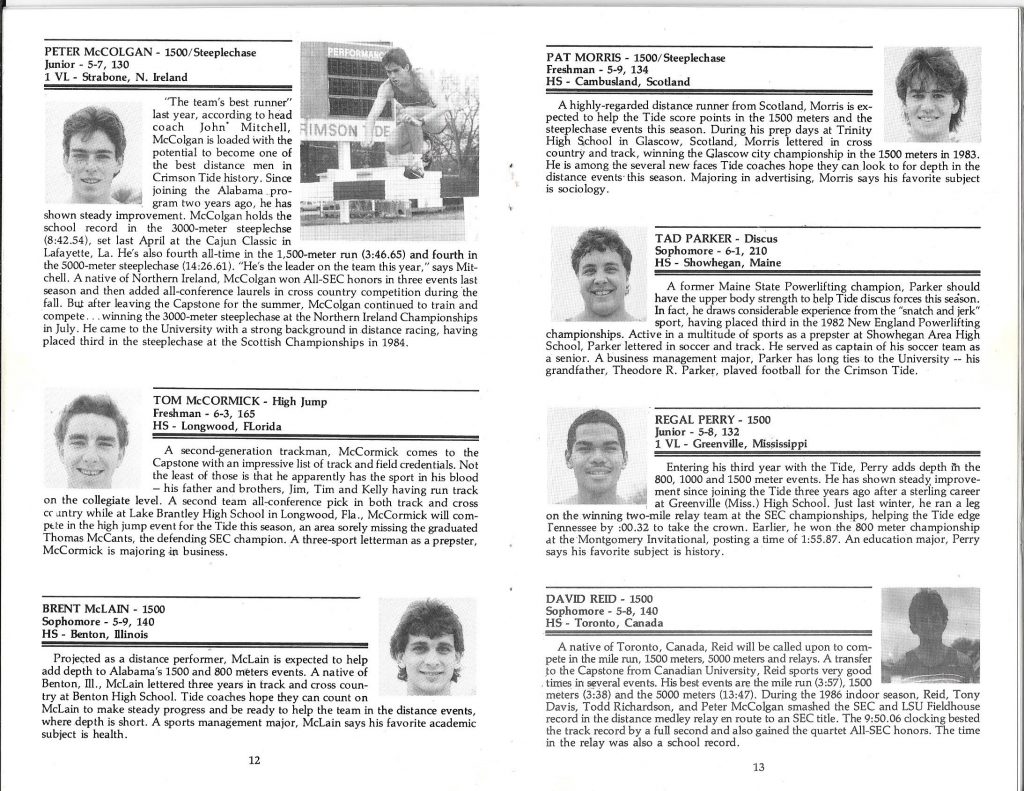 …