Like many runners of whatever generation, Hugh had his heroes – in this case he and I agree that Herb Elliott was top of the list.   Any list, any time, Herb was The Man.   His coach Percy Cerutty was/is a legendary figure.   The picture below needs no caption.  Herb watches as Perce works on the bar.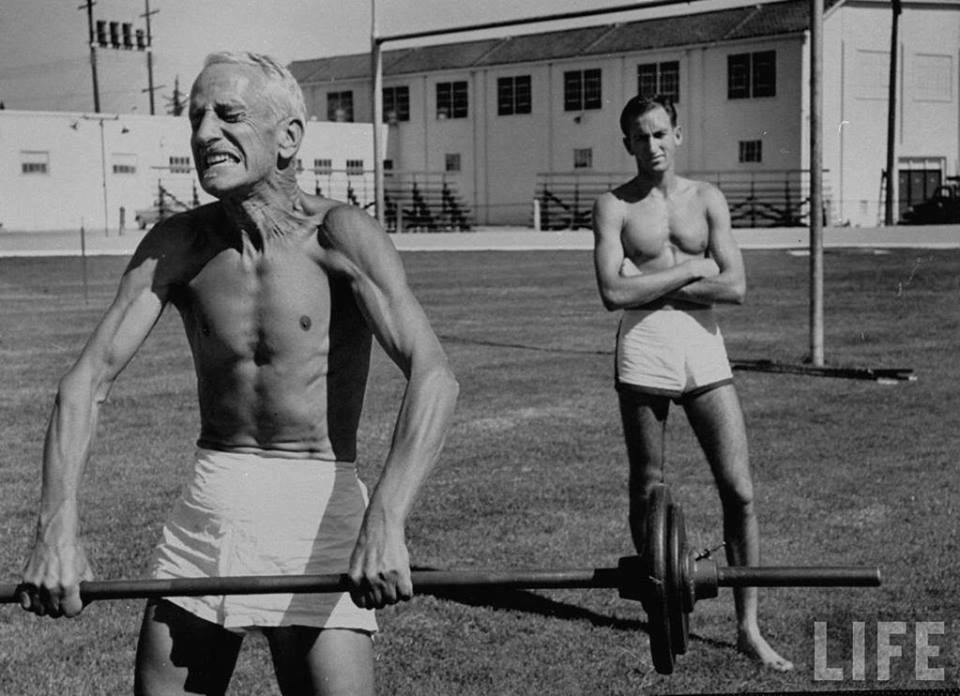 All coaches have their wee sayings to motivate their athletes: don't know how some of today's athletes would take this challenge!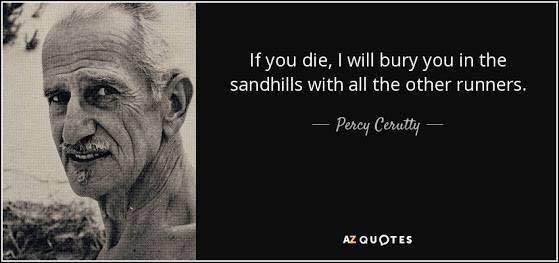 Percy conducts a 'warm up' wrestling match!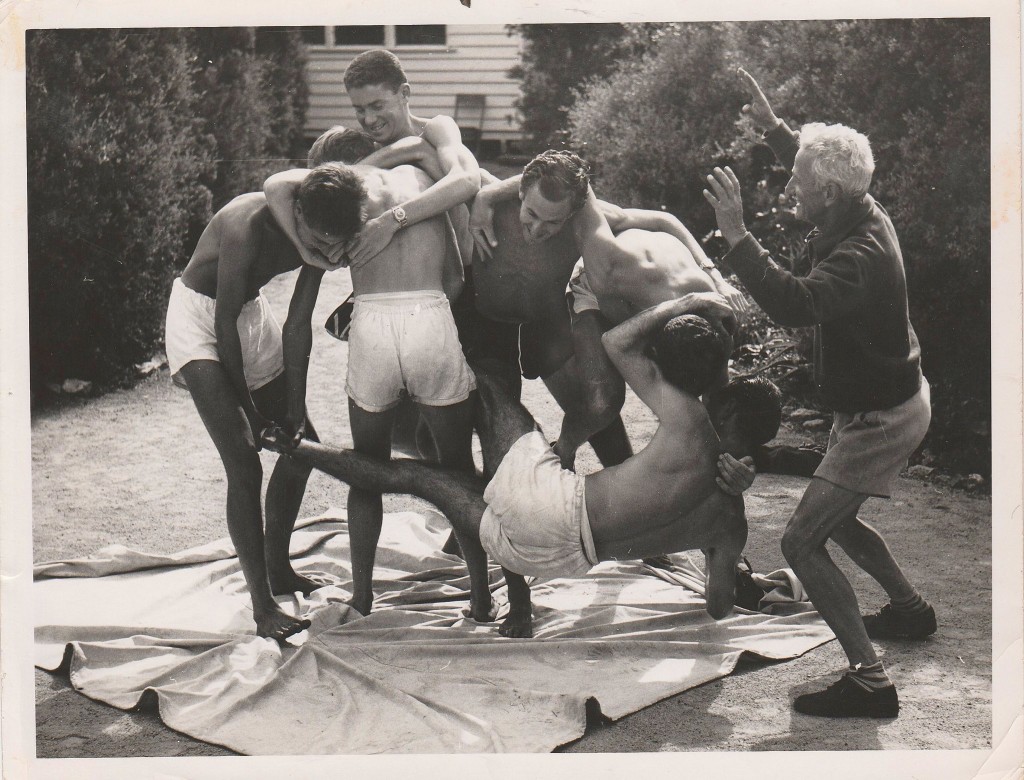 Coach and athlete enjoying each other's company.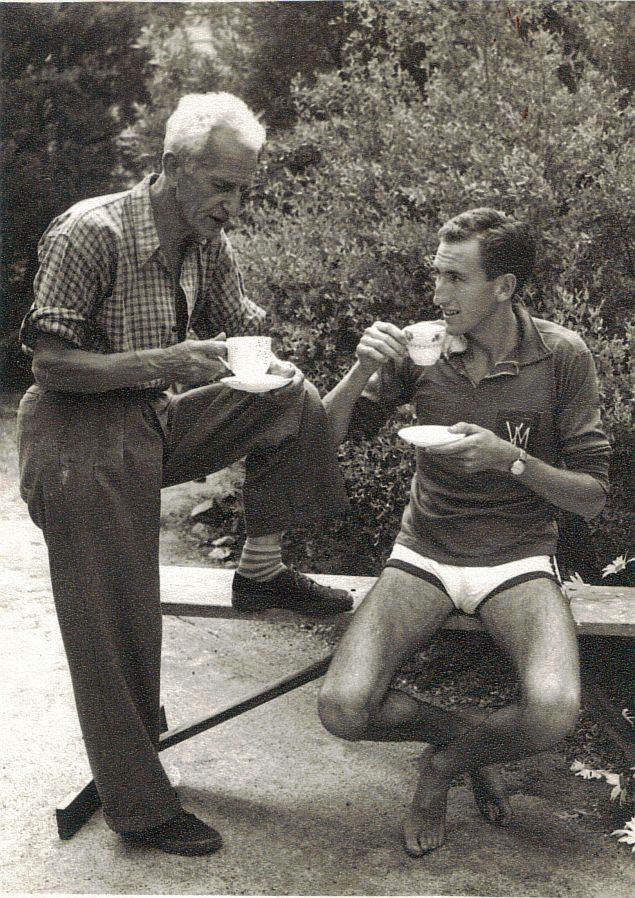 Lennart Strand with Herb Elliott and Percy Cerutty.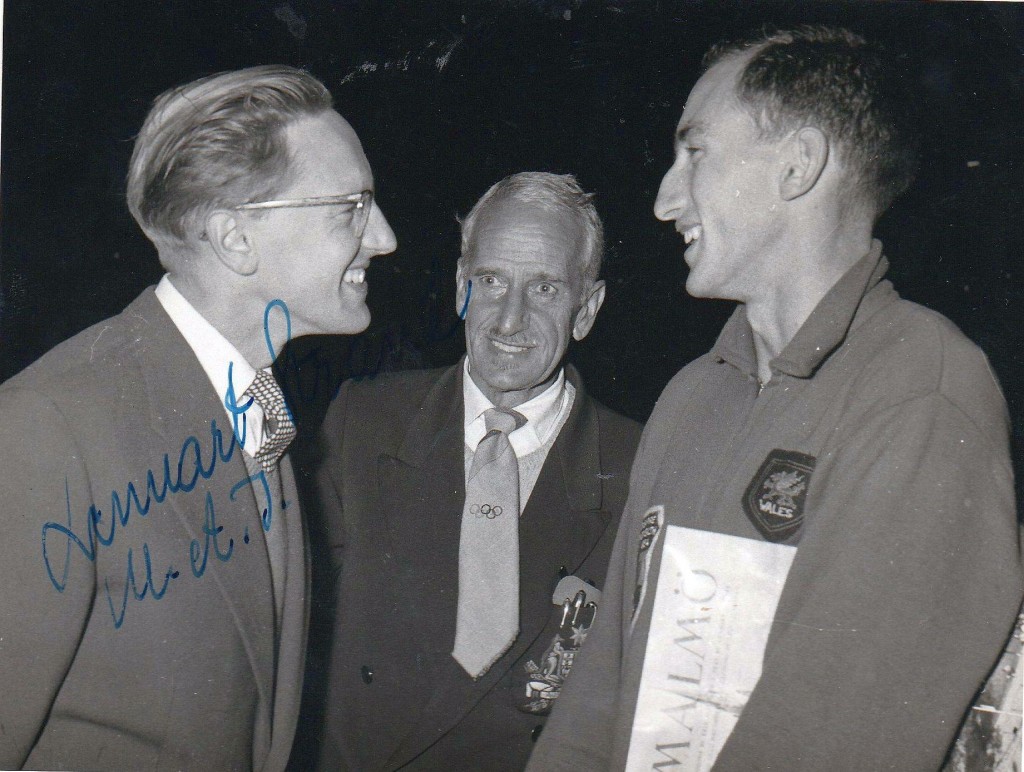 A remarkable photograph: the six athletes pictured set 50 world records and won 19 Olympic medals between them.
Standing:   Paavo Nurmi, 16 world records and 9 Olympic medals; Hannes Kolehmainen 6 and 5; Ron Clarke 19 and 1; Marcel Hansenne 1 and 1; Laurie Lehtinen 2 and 2; Robert Pariente (journalist).
In front: Robert Bodin – Jazy's coach, Michel Jazy 6 and 1.