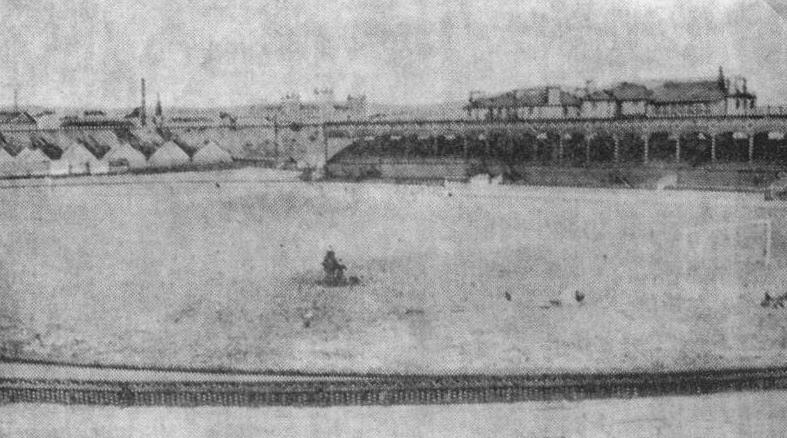 The contribution of Scottish football to the development of amateur athletics in the early days was vitally important to the development of the sport and this has been well documented on this website already One of the major contributors in this respect was the Heart of Midlothian FC whose annual sports were well attended and generally very successful.
In 1886, the Heart of Midlothian Football Club Annual Sports took place over two Saturdays – 29th May and 5th June. The first day was largely Five-a-Sides. First team were to receive gold medals and the second team silver medals. Twenty teams had entered and the first and second rounds were decided at this meeting. There were other items and they were a 120 yards handicap race (confined to members of the club), a quarter mile handicap (confined) and half mile handicap (confined). The following week saw Edina Hearts No 2 win the football gold medals from Northern by one goal and 2 touches to 1 touch. As far as the athletics were concerned, there were some well known names taking part. The events and results were as follows:
120 Yards: 4 heats and a final: 1. Allan (St Georges FC) 1 yard; 2. Jenkinson (HMFC) 5 yards; 3. Phillips (Northern FC) 2 yards
Dribbling Race: 1. D Riddoch (St Bernard's); 2nd D Aitken (HMFC)
Quarter Mile Handicap: 1. TED Ritchie (Edinburgh H) Scr; 2. T Jenkinson (HMFC) 13 yards; 3. TD Cameron (EUAC) 2 1/2 yds
Half Mile handicap: 1. JA Wilson (EUAC) 58 yards; 2. TED Ritchie (Edinburgh H) Scr; 3. WF Arnot (St George FC) 80 yards.
Place Kick: 1. Alex Vallance (Rangers FC); 2ndD Aitken (HMFC) Distance 160 ft 6 in
One Mile handicap: 1. P Addison (Edinburgh H) 125 yards; 2. JG Grant (Edinburgh H) 20 yards; 3. D Syme (EFA) 113 yards.
Hurdle Race: 1. A Vallance (Rangers); 2. R White (Hamilton Academicals FC)
Twenty minutes go-as-you-please race: DS Duncan (Edinburgh H); 2. WM Jack (Edinburgh H) 3. P Addison (Edinburgh H)
Consolation Race: WA McLaren (Edinburgh H).
It was an interesting and varied programme with two sprints, two middle distance races, a go-as-you-please, a place kick and a dribbling race all on the programme with several very talented athletes such as Alex Vallance, David Duncan, Peter Addison and WM Jack all competing. It was just a year since the first open athletic club had been formed (4th May 1885) and only nine months since the birth of Edinburgh Harriers in September 1885 and although the Edinburgh team was represented, there were many competitors from football teams.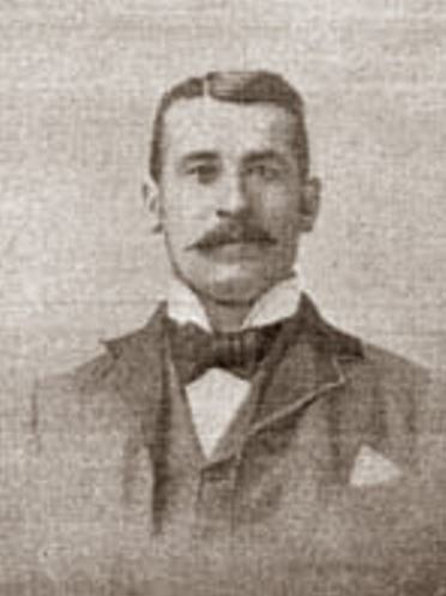 Alex Vallance
In 1887, the sports were again spread over two Saturdays with both being in June. Again, the first part was almost entirely devoted to an invitation eleven -a-side football tournament. There were three handicap races confined to members of the football club and the preliminary rounds of the football. As for the football: "This was robbed of a great deal of its interest by the action of the Hibernians who elected to go to Dundee rather than fulfil their engagement at Tynecastle. In order to prevent disappointment, the ground team got together a scratch eleven to contest the first tie with the Bo'ness and a hard tie resulted in favour of the visitors."
The following week, the programme was much as before with several of the same athletes from 1886 competing. The handicapper was Mr W Lapsley – owner and convener of meetings at Powderhall Grounds who really knew his job, and, more importantly, knew the athletes. The results on the day were as follows:
120 yards handicap: HE Trussett (St George's FC); 2. A Mates (WSAC); 3. T Kitchen (Kilmarnock H)
Dribbling Race: 1. J Taylor (St Bernards FC); 2. MA Greig (HMFC)
440 yards handicap: 1. A Mason (WCAC) 15 yards; 2. E Henderson (HMFC) 25 yards; 3. J Brown (Melrose VC) 22 yards
880 yards handicap: 1. A Wilson (WCAC) 12 yards ; TED Ritchie (K Harriers) Scr; 3. TM Imlach (HMFC) 70 yards). " min 06 sec
One Mile Handicap: 1. J Young (Edinburgh H) 25 yards); P Addison (Edinburgh H) 60 yards; 3. K Wareham (Edinburgh H) 90 yards. 4 min 30 3-5th sec
Hurdle Race: 1. W Whitelaw (Edinburgh H)2. Sime (unattached).
Four mile handicap: W Henderson (Clydesdale Harriers) 50 yards; 2. WM Jack Edinburgh H) scr. 30 min 42 sec
Place kick: K McKenzie (Burntisland Thistle) Distance 149 feet
No really big names jump out but there were several who were talented, international runners and popular in their day – TED Ritchie had won the SAAA 880 yards in 1894, Henderson was second in the 10 miles to Alex Findlay in 1897, and Addison was a very good runner, a favourite with the crowds for his never-say-die spirit and he had his reward when he was picked for the Irish International.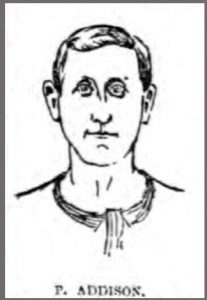 The 1888 versions of the sports were again on the first two Saturdays in June – June2nd was the first day and it was again mainly football. They were not so favoured by the weather "owing to the state of the weather the only event which came off was a football match between the St Mirren and the Mossend Swifts." St Mirren won 2 – 1.
The report on Saturday 9th June began by saying that "during the first Heats rain began to fall. When the fourth event on the programme was reached a heavy downfall took place. After that however the rain ceased altogether."
Dribbling Race: 1. T Murray (HMFC) ; 2 J Wood.
440 yards handicap: 12 runners. 1. J Adams (HMFC) 14 yards; 2. W Whitelaw (EH) 10 yards) 3. FD Cameron (SCAC) 18 yards; Time 59 sec.
120 yards handicap final: 1. W Bernard ; 2. G Erskine ; J Adams (St G FC). Time 12 2-5th sec.
880 yards handicap: six ran. 1. G Hume (EH) 25 yards; 2. FT Rae (EH) 15 yards; 3. JJ Archibald (St B FC) 20 yards. Time 2 min 16 1-5th sec.
Place Kick: 1. Ferguson; 2. Carruthers (HMFC) Distance 135 ft 7 inhes.
One Mile Handicap: 1. WM Jack (EH) 30 yards; 2. DS Duncan (EH) scratch; 3. W Heathcote (St Bernards FC) Time 4 min 44 sec.
Hurdle race. 4 runners. W Whitelaw (EH); 2. JH Allan (St George FC)
Two Mile Handicap: Four entered – a capital race! 1. WM Jack (EH) scr; 2. P Addison (EH) 115 yards; 3. W Heathcote (St Bernards FC) 170 yards. No time taken.
Despite the weather it was another fairly successful Saturday's sport – not as big a fixture as some of the Glasgow meetings, it had nevertheless some very good races if the reports are to be believe – particularly the Two Miles Handicap although it would have been interesting to have seen the time.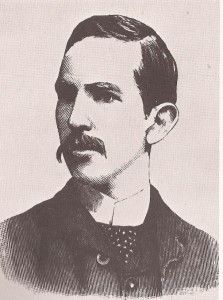 The sports of 1889 followed more or less the same formula with the first Friday night, which had a crowd of approximately 3000, having the three confined track events and the football preliminary rounds. this time it was again a five-a-side. The weather was a bit better and all scheduled events took place.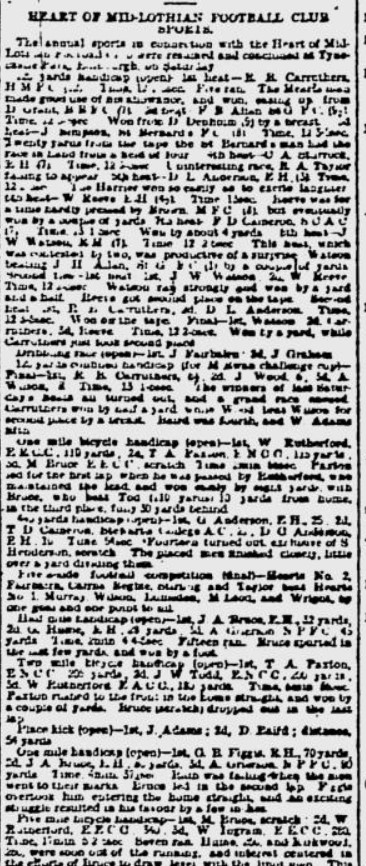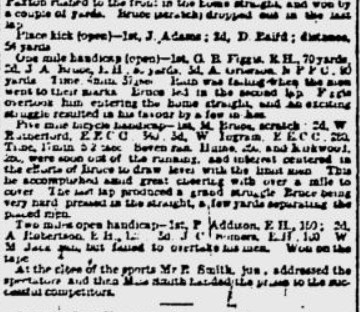 The report for the meeting of 8th June 1889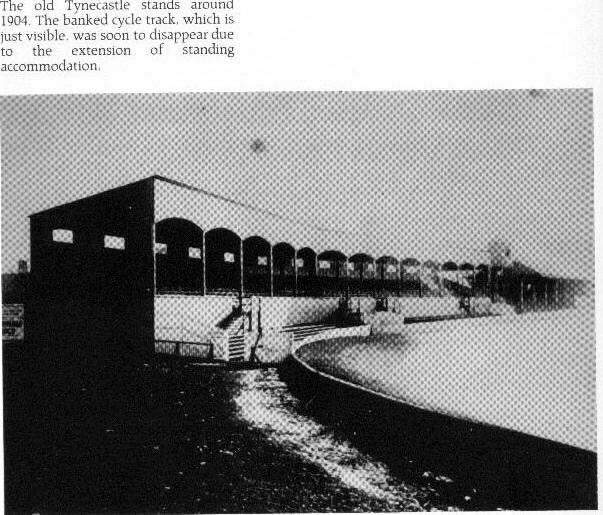 After the traditional first Saturday on 31st May, 1890, the weather for the second Saturday, report below) was described as 'charming' and there was a large attendance of spectators. The first event was the 100 yards sprint which this year had ten Heats . The Heats were followed by the Dribbling Race which had four Heats, the final being won by W Taylor (HMFC). After the final of the confined 120 yards, the second round of the open 100 took place with two Heats to be run.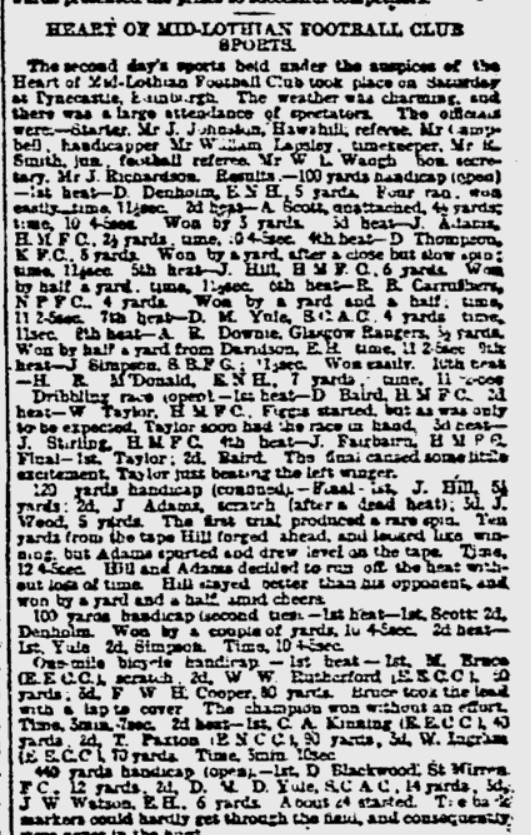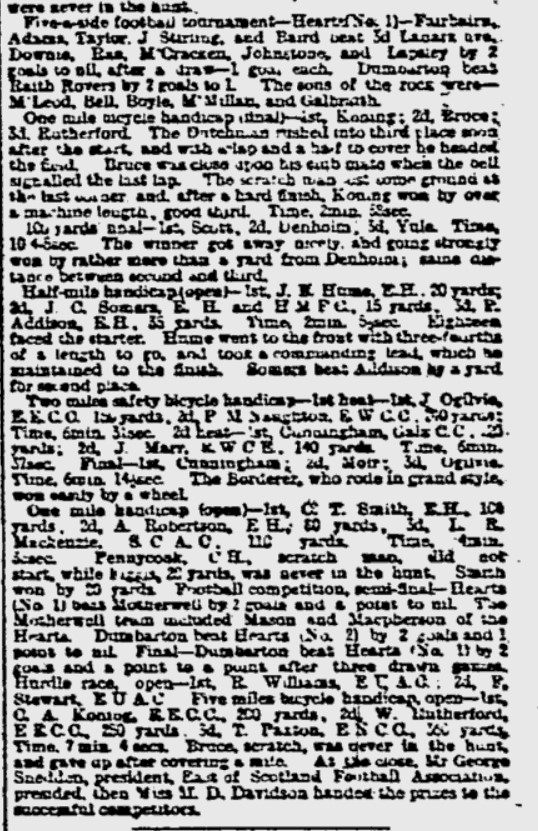 There is no doubt that the Sports were successful – the football domination of the first night – the tournament plus confined athletic events only – was always well supported and the second session a week later was usually contested by good class athletes. The Glasgow meetings went on in the 1890's to attract international star athletes and the question is whether the Hearts Sports could do the same.