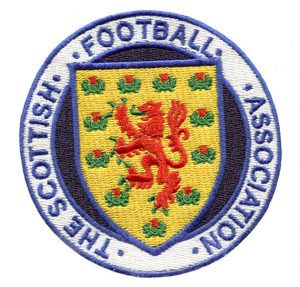 It is well known that football clubs were responsible for many athletic meetings from the end of the 19th century until well int the 20th. The range of these sports was wide – from those held by village football clubs, via those by middle ranking clubs such as Ayr FC right up to the more glamorous ones held by top teams such as Queens Park, Rangers and Celtic. Most were by 1913 amateur events but this was by no means true of them all: two such meetings were those held by Glasgow Police at the start of June, and that of Clyde FC at Shawfield. On this page we'll look at all Sports held by Football Clubs in 1913 as reported by the Glasgow Herald. Since the comments of the reporter in the Herald on the Police Sports have a general interest they will be included too. There were several 'joint meetings' held around the country – eg Heart of Midlothian and Edinburgh Southern Harriers held an annual fixture, and in Glasgow both Celtic and Rangers held such meetings with athletic clubs, Celtic maybe more than Rangers. We start with one such.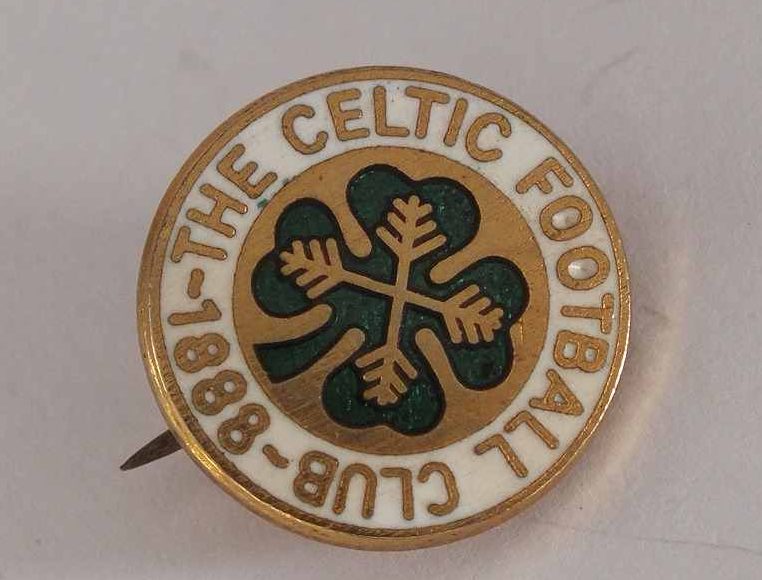 Monday, April 21st: The Celtic FC and West of Scotland Harriers are holding a joint sports meeting at Parkhead on May 17th, and it will be historically interesting as the last of these mixed – athletics and cycling – functions which have given that enclosure a world-wide reputation. The reason for this is that the Celtic directors have come to a decision to demolish the cement track, which is now practically useless, as cycle racing is, to all intents and purposes, a thing of the past – something merely to be recalled as an incident in the sporting life of our great city. The Celtic are expanding the holding capacity of their ground and this they can do to te extent of at least 20,000 by converting the track into terracing. Harry Martin, the popular motor-cyclist, will do his best to ensure the "farewell" function with a series of sprint performances which will still further perpetuate the fine sporting traditions of the Celtic cement path."
The subject of professional athletics will pop up from time to time on this page and in that connection, we can digress and look at this item and wonder what it tells us about amateurism in 1913.
April 28th, 1913: The AAA of England is setting its face more determinedly than ever against what is called the "hippodromy" athlete. This class has been multiplying of late years, and there has been much talk regarding the peregrinating propensities of certain well known runners. These in the future are to be better controlled, and it is just possible that fewer English runners will be seen at Scottish meetings than in previous years. The AAA is sending a team to South Africa at the end of September. It will consist of half a dozen picked runners who can afford to leave England for four months. This is an interesting Imperial movement and must have beneficial effects on athletics in South Africa."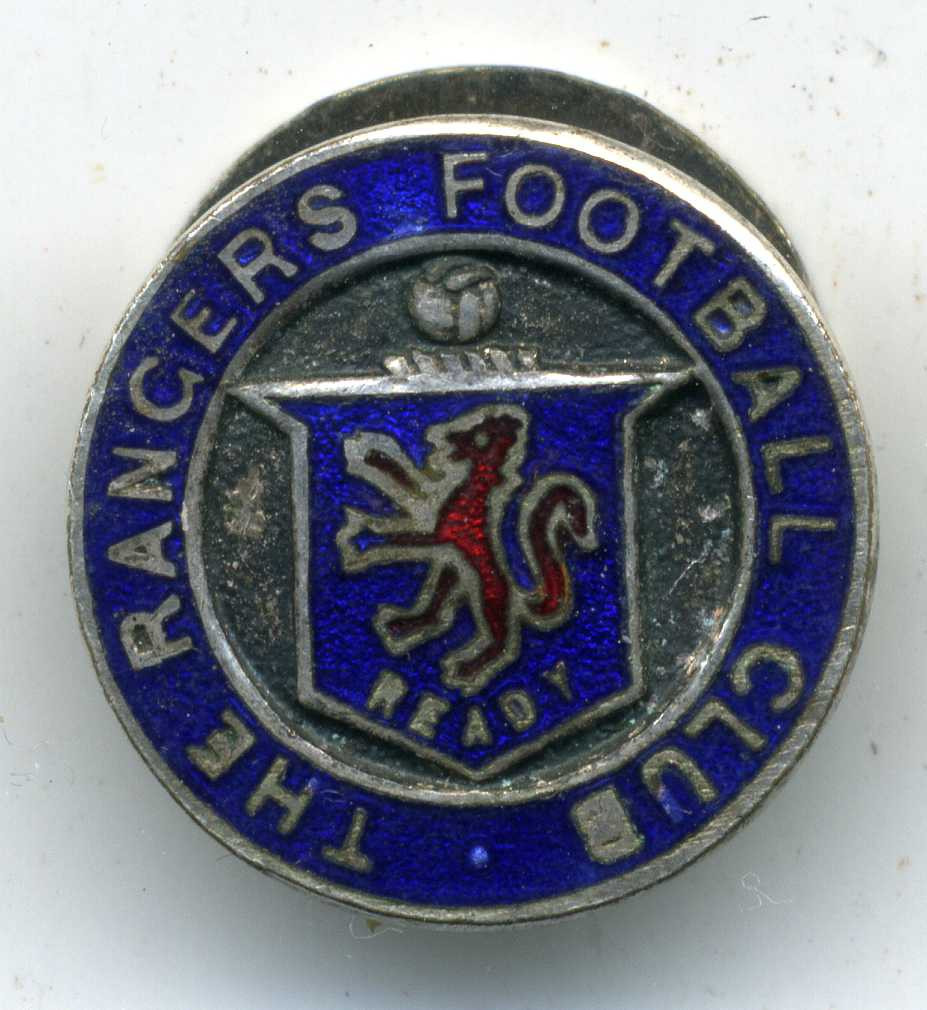 28th April, 1913: "…. in this context it may be mentioned that the Rangers have granted Bellahouston Harriers training facilities at Ibrox on easier terms than in previous years and it is believed that this and other concessions will help t increase the activities of the club. … "
Football and athletics enjoyed a close relationship at this time from which both parties benefited.
*
An interesting note at the start of a report on Bellahouston Harriers Sports at Ibrox, reported on 12th May, 1913:
"The Bellahouston Harriers held a confined meeting at Ibrox Park the other evening. Owing to the fact that the track is being lowered at the corners – another indication that cycling is not worth catering for – the races were run on the grass. …" Note the comment on cycling – we will come back to that!
*
There were many meetings held midweek by athletics clubs at the various football grounds – Bellahouston and Clydesdale tended to hold theirs at Ibrox, West of Scotland and Maryhll at Parkhead. That was the generality but no connection was exclusive – eg Clydesdale also held meetings at Parkhead, no doubt encouraged by former member Willie Maley. There were of course still joint matches such as the one held at Parkhead sponsored by Celtic FC and West of Scotland Harriers on 17th May, where the report "Additional interest attached to the meeting from the fact that it formed the last occasion on which the cement cycling track will be used, the Celtic FGC having decided on its removal to provide more accommodation for spectators at football matches. The demolition of the track is to be begun immediately so that the added area may be available for next football season. The decision to remove the track, which was opened 16 years ago, suggested the idea of a parade of veterans which brought out eight well known competitors of former times. …"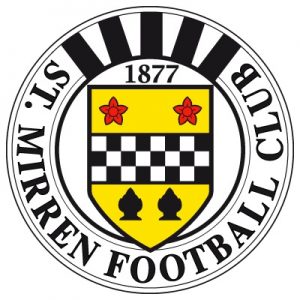 Saturday, 24th May, saw the Morton Football Club Sports, reported elsewhere on this website, took place at Cappielow Park, Greenock. Then on 31st May the Clydesdale Harriers Sports took place at Ibrox. The clubs had a very close connection which had lasted since the Harriers club was established in 1885 and they had many members in common. Rangers Sports at Ibrox were supported by the Harriers, and the Harriers events were supported by the Rangers. On this occasion one of the attractions was a schools relay race with teams from Allan Glen's , John Street Higher Grade School, Dumbarton Academy, Bellahouston Academy, Paisley Grammar School and St Aloysius College. Allan Glen's was the favourite to win and they did so 'easily'. There was also a schools relay race at the Police Sports the following week but it had a problem.
*
Friday, June 6th, 1913: "Glasgow Police Sports: Being an important factor in the corporate life of the city, the Glasgow Police never appeal in vain for support on the occasion of their annual Sports. From modest beginnings these Games have grown into a great national function, so much so that a cup or medal won under the auspices of the Glasgow Police Athletic Club has a significance almost as great as a medal or cup won at the championships of the Scottish Amateur Athletic Association. An effort was made during the winter months to bring the Glasgow, Edinburgh, Dundee and Leith Police athletic clubs into the amateur fold ; to the regret of many it was not successful, but from the impression which the various conferences produced, there is good reason for believing that in the near future the leaders of police athletics will come to recognise that it is better, in many ways, to be under the discipline and control of a governing body such as the SAAA. There are 31 events on tomorrow's programme. A dozen of these are confined to the Glasgow Police, five are open to police forces in Scotland, and the remainder are for all-comers. Besides these there is a five-a-side football competition with prizes to the value of £20. The invited teams are Rangers, Celtic, Clyde and Partick Thistle.
Unusual interest seems to have been aroused by the events open to the Police Forces of Scotland, no fewer than 50 having entered for the 100 yards, 40 for the half-mile, 40 for the obstacle race in uniform and 16 for the cycle championship. ……. There is also a relay race for schoolboys, and it is said no fewer than 40 schools will be represented. Unconsciously of course, the Police Sports do those who take part in this race a bad turn. The meeting is an unregistered one, and all who compete are debarred from running under the SAAA rules. It is well said that this should be made plain as, in after years, any of those who figure in the races for Youths at Parkhead tomorrow may, in the event of entering for amateur meetings, be disqualified."
Maryhill Harriers was the next club to hold a sports meeting at Ibrox Park, this was on 8th July and contained both confined and open events. Beith FC and Hamilton Academicals FC each held their own sports on 5th July at their own grounds, and West of Scotland Harriers organised a Sports at Somerset Park, home of Ayr United on Glasgow Fair Friday, and Clydesdale Harriers held a meeting at the Clydebank FC ground. On 28th June the SAAA Championships were held at Celtic Park and on the same day, Vale of Leven held their sports at Millburn Park, Alexandria and Bellshill Highland Gathering took place. The links between football and athletics were strong – and not just at the top grounds in the country. Both sports benefited.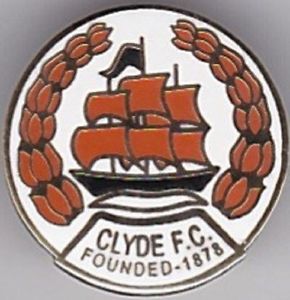 21st July, 1913:
"The Clyde Football Club are apparently "whole hoggers" as far as professionalism is concerned, and in this respect they are at least consistent. Instead of running amateur sports, as so many professional clubs do [amateurism in Scotland is practically subsidised at the expense of Association football] Clyde are running a purely professional gathering on Saturday first. Of course football is the trump card, but in addition they are introducing Jack Donaldson, the eminent sprinter, and a runner of his impressive accomplishments should attract many to Shawfield on Saturday. Largely through the influence of Struth, several of the best professionals in Scotland will take part in the proceedings. Professional running in Glasgow has been pretty low in the water for years, but the Clyde are serving up in an attractive manner on Saturday, and will no doubt be rewarded for their enterprise. "
29th July, 1913:
As already indicated, Celtic Football Club are spreading their sports over two days, Saturday and Tuesday, the latter day being for the convenience of shopkeepers who seldom have a chance of seeing first class running. Besides football there will be at least two open handicaps, 100 yards and 1000 yards, and should any of the top strangers who are coming to Parkhead remain over there may be an invitation race. Certain it is however that Mr William Maley will see that the shopkeepers are provided with a programme that will both instruct and amuse. With the cement track removed, there will be no more motor thrills to stir the emotions of the Saturday crowd. This of course willl be a big blank but there will be other novelties, one being a steeplechase with more obstacles and water jumps than hitherto. This is always a side splitting race but it will be even more so at the forthcoming meeting. Another novelty will be a three miles distance handicap race with record breaking inducements . There will be the favourite handicap events, the 100 yards, the 220 yards, the 880 yards and the mile. The invitation races which are always a prime feature at the Parkhead meeting, will not be determined until it is known who are coming from England and Ireland. All the same we are safe in assuming there will be at least two special sprints with a strong international complexion. Mr Maley is well advanced with the preparations, some of which for obvious reasons can not be made public.
Still on 29th July:
The Rangers FC are anticipating a big success on Saturday on the occasion of their amateur sports. These are now limited to one day. Many will regard this as a false step but of course the Rangers directors know their own business best. Still, it will be seen that the Celtic directors are nowin favour of the two-fold gathering, and they are regarded as pretty sound judges of public taste in the way of athletic entertainment. Perhaps in another year the Rangers may revert to the old arrangement of having a supplementary function on the Monday following their sports day proper. Mr Wilton has arranged a very interesting programme. WR Applegarth whose great sprinting achievements have formed the chief feature of the season's running in Britain, will be the leading "star" and several minor ones will also be present. There will be an invitation sprint handicap, and no doubt there will be some exciting sport in the other events holiday form, which always produces sensational results will, as in previous years, shine out conspicuously at Ibrox Park on Saturday."
Still on 29th July:
"Scottish Cyclists Union Officials who were at Ayr on Fair Saturday expressed themselves as well satisfied with the racing in the two handicaps set apart for wheelmen. Of course these are the days of small things in that department of sport, nor is there any inclination, as far as we can divine, of richer results. The Celtic path is no longer in existence. Ibrox, never at any time safe, is now out of the question for first-class cycling. Hampden Park therefore is the only ground in the city where cycling can take place."
4th August, 1913
The Rangers Sports were held on 2nd August and the report is elsewhere on this website. They were a big success with an attendance estimated to be at about 25,000 and many competitors from England. The Aberdeen Police Sports were held at Pittodrie. The lead-in to the Celtic FC Sports the following Saturday appeared in the "Sporting Miscellany" column.
"There is always a strong Hibernian flavour to the Celtic FC Sports and the forthcoming meeting will be no exception in that respect if Mr William Maley's hopes are realised. When at Belfast he had a promise from FR Shaw of Dublin University to run in the sprints. In that case the short distance handicaps will be of an international complexion. Shaw is the greatest sprinter that Ireland has ever turned out; at all events he has accomplished "times" that no Irish sprinter has ever accomplished, and there is no better test of merit in the sprinting domain than the watch. Applegarth and others who were at the Rangers Sports on Saturday will also be at Parkhead, and excellent as the sprinting was at Ibrox, it should be even better at the Celtic meeting. It is to be hoped that Mr Maley will extend the invitations to more than one heat, as at Ibrox. The public like to see the "big men" often, and in handicaps with heats there is in nine cases out of ten the chance of seeing them twice at least. Besides it will allow Mr Maley to draw more on home resources, and after all it is an experience which many would cherish to be permitted to run in the same handicap as Applegarth and others."
At the Celtic Sports on 9th August, The weather was dull but dry and 36,000 spectators saw Applegarth set a new record for the 220 yards and the meeting itself is reported elsewhere on this website. Dens Park, the home of Dundee FC, was the venue for the Dundee Police Sports which like all police sports in the country was a professional meeting.
The following week the football season opened and most sports at football grounds were at an end.
This very quick look was in part prompted by an article that said amateur athletics was subsidised by football. Certainly we see even from this small sample that many clubs (Clydesdale Harriers, Maryhill Harriers, West of Scotland Harriers, Bellahouston Harriers, Glenpark Harriers) held their own sports at football grounds. It is not as though they were the only sports grounds available – there were rugby clubs which were older than any open amateur athletic club, similarly there were cricket grounds that could have been used. Pat of the reason may be that there were many football players who took part in the athletic contests and both sets of clubs had members in common. Many clubs had their own sports of course – the Ayr United Sports were said to be more important than the SAAA championships, Rangers and Celtic Sports were maybe the biggest and longest lasting, Partick Thistle sports went back before the amateur era and the St Mirren sports at Love Street were always well attended. The Queen's Park sports too were looked forward to with enthusiasm. It is certainly a subject worthy of a more detailed investigation than is presented here. Maybe a PhD for a Sports degree candidate???