The link between the two old clubs was finally broken after the first great war. The Harriers had lost so many men in the conflict – dozens of them – and the club was no longer a club battling for National Honours. Money became a much bigger problem and the sports at Ibrox ended with this meeting on 18th June, 1921.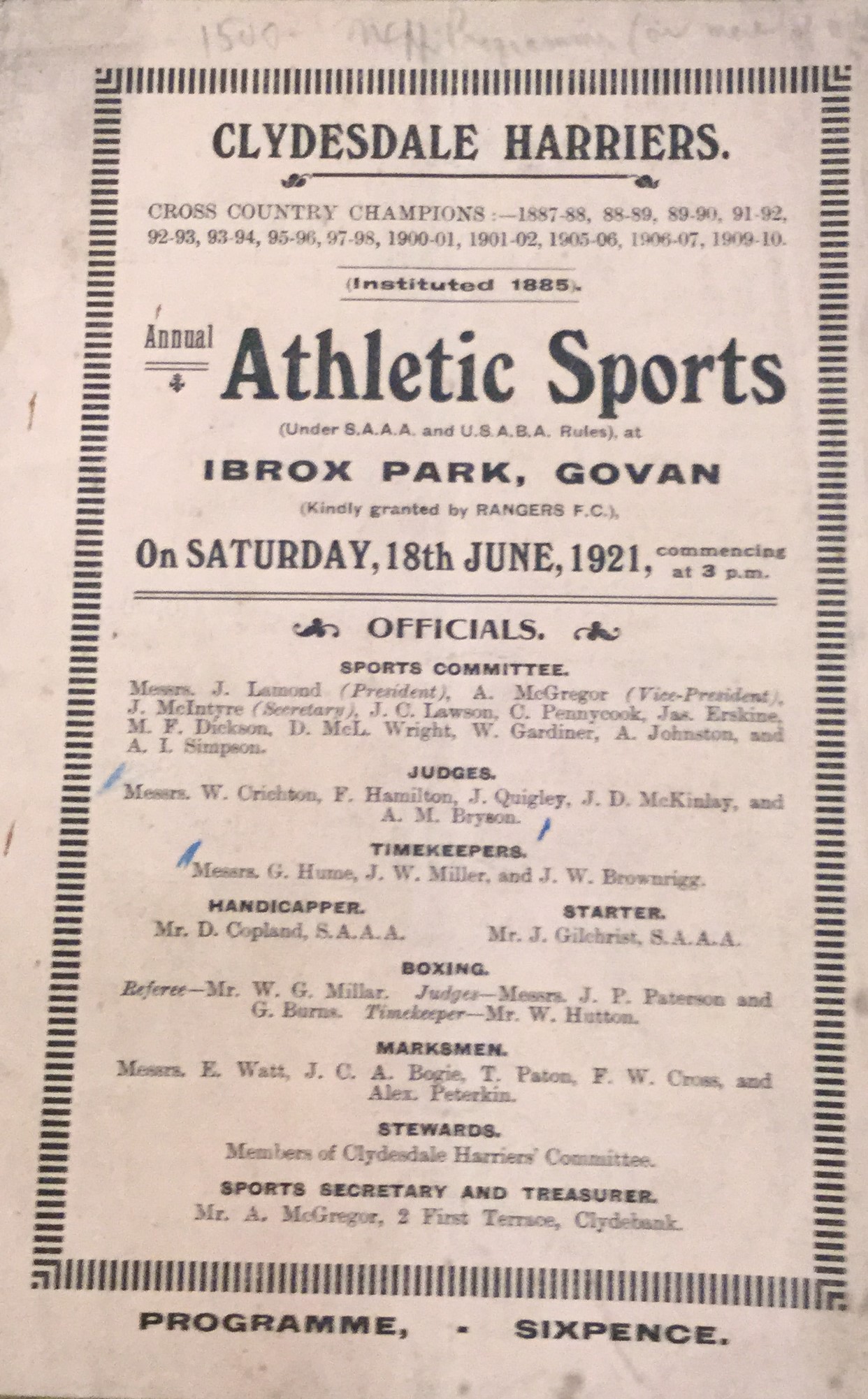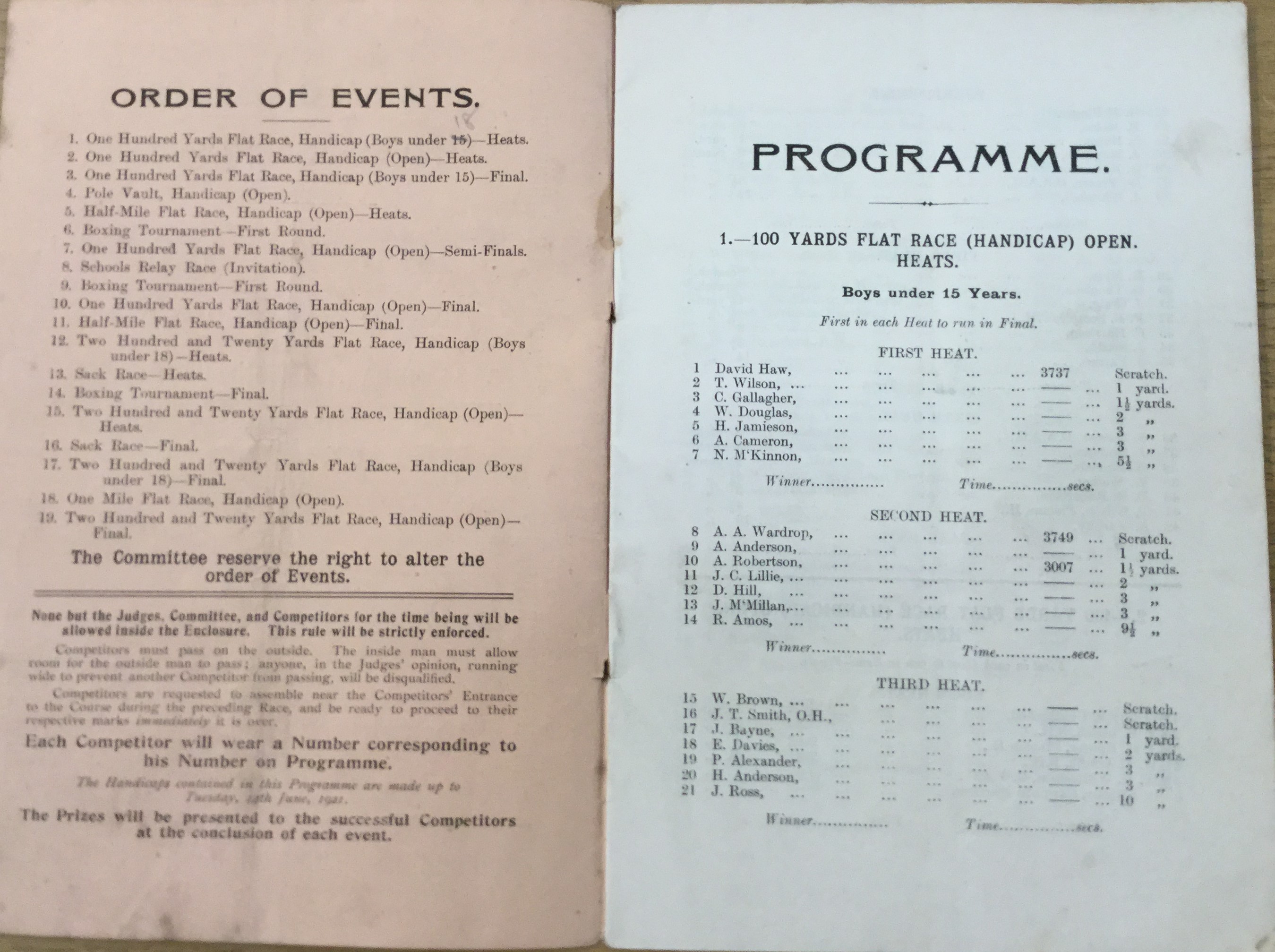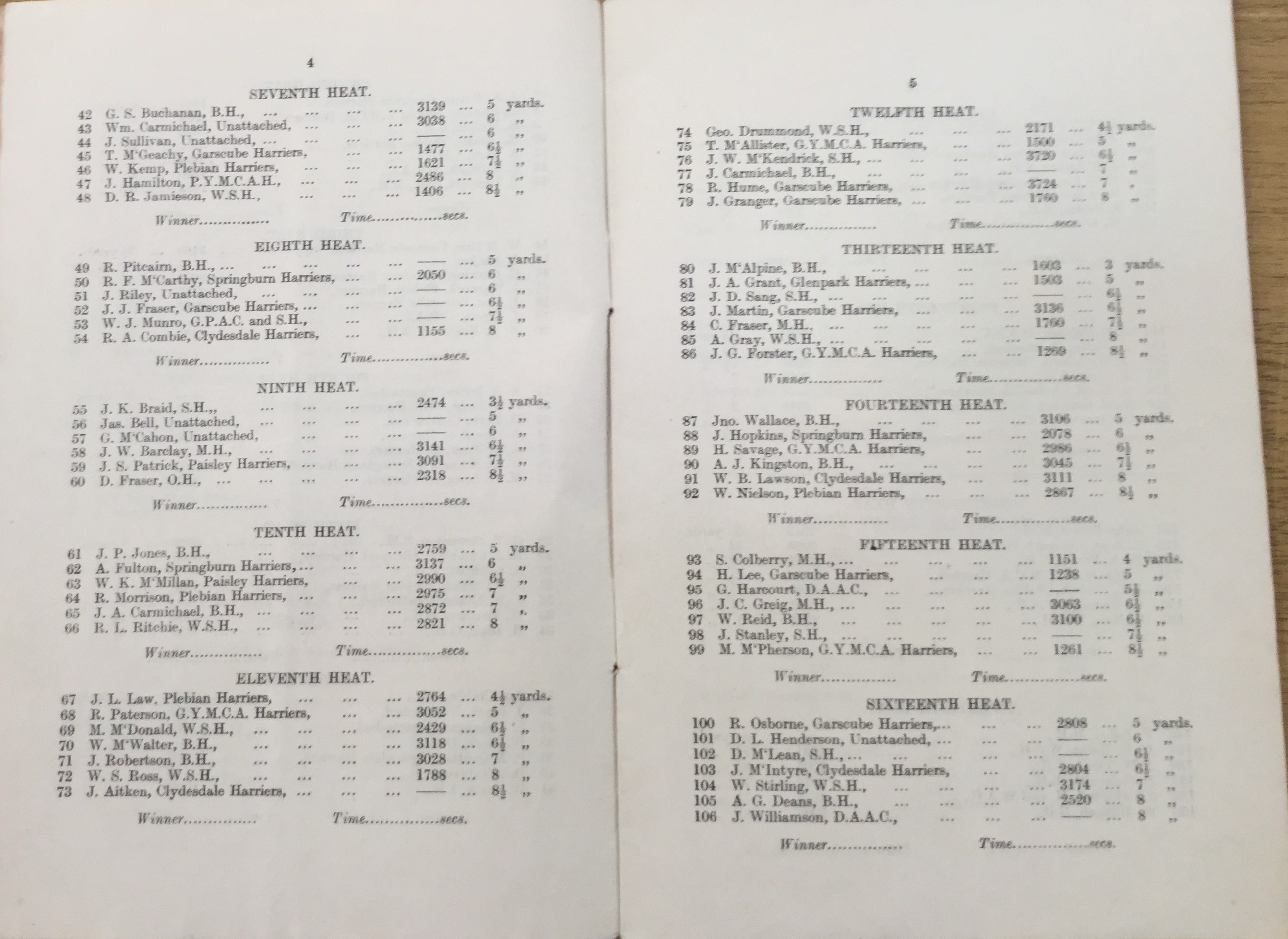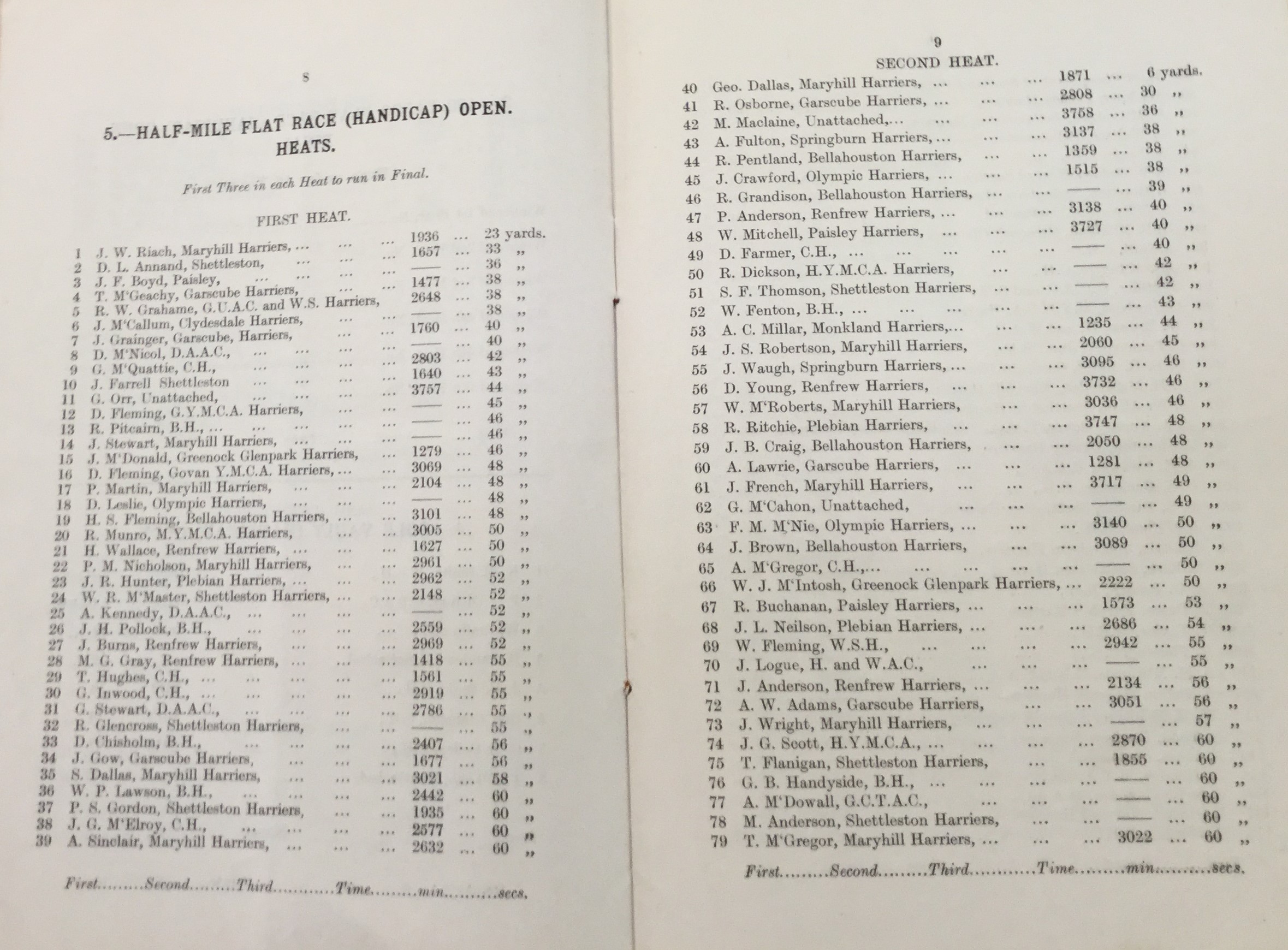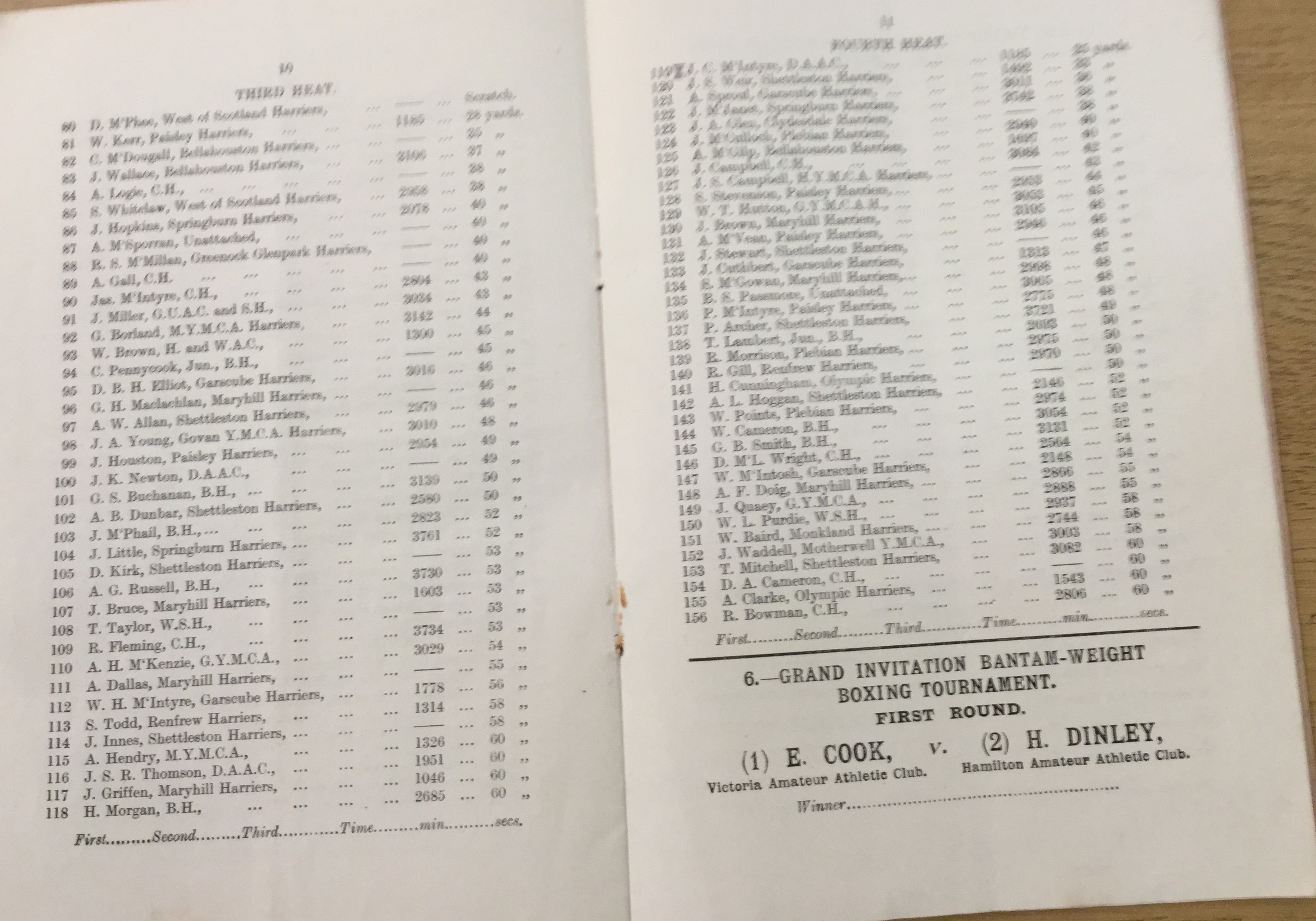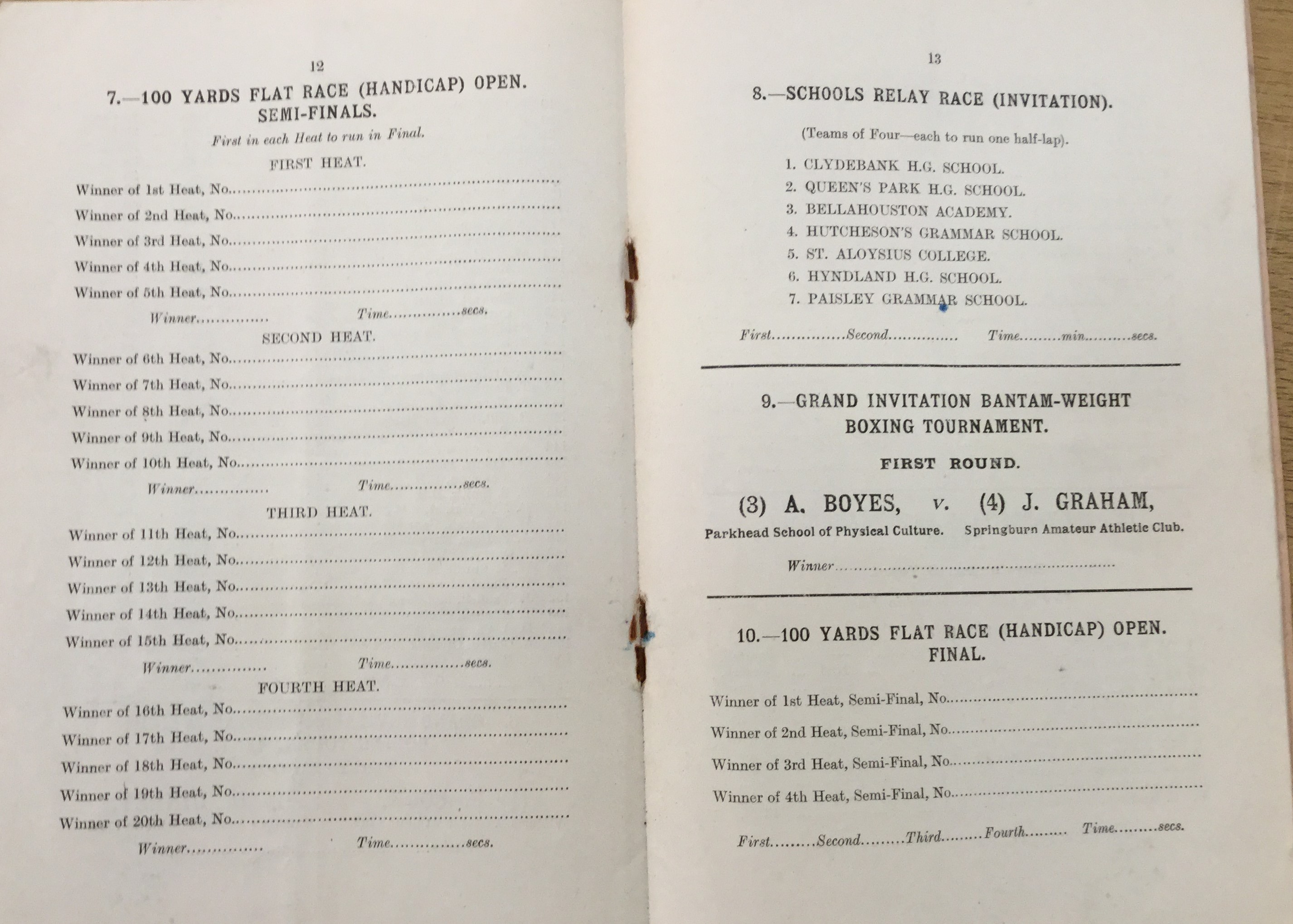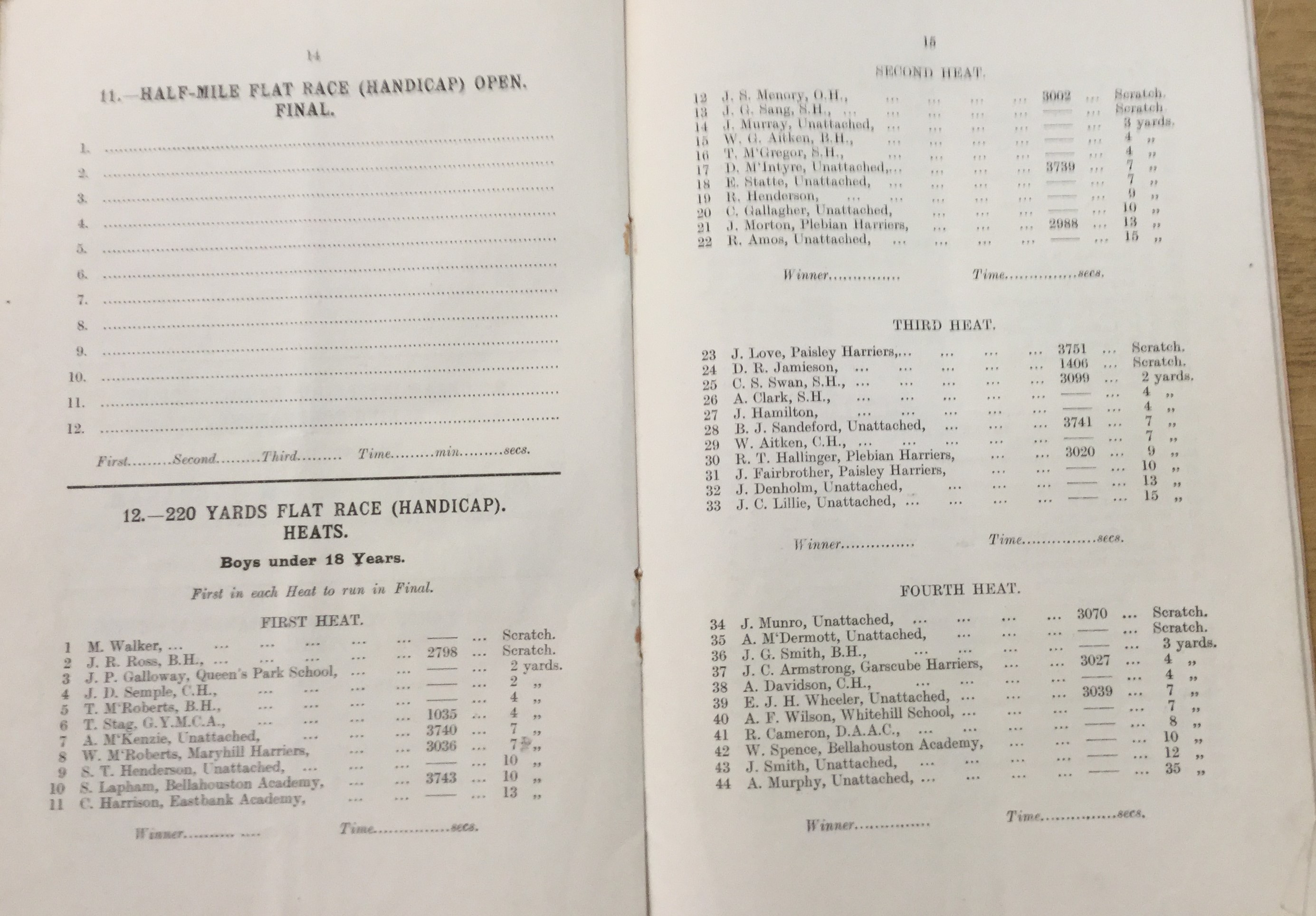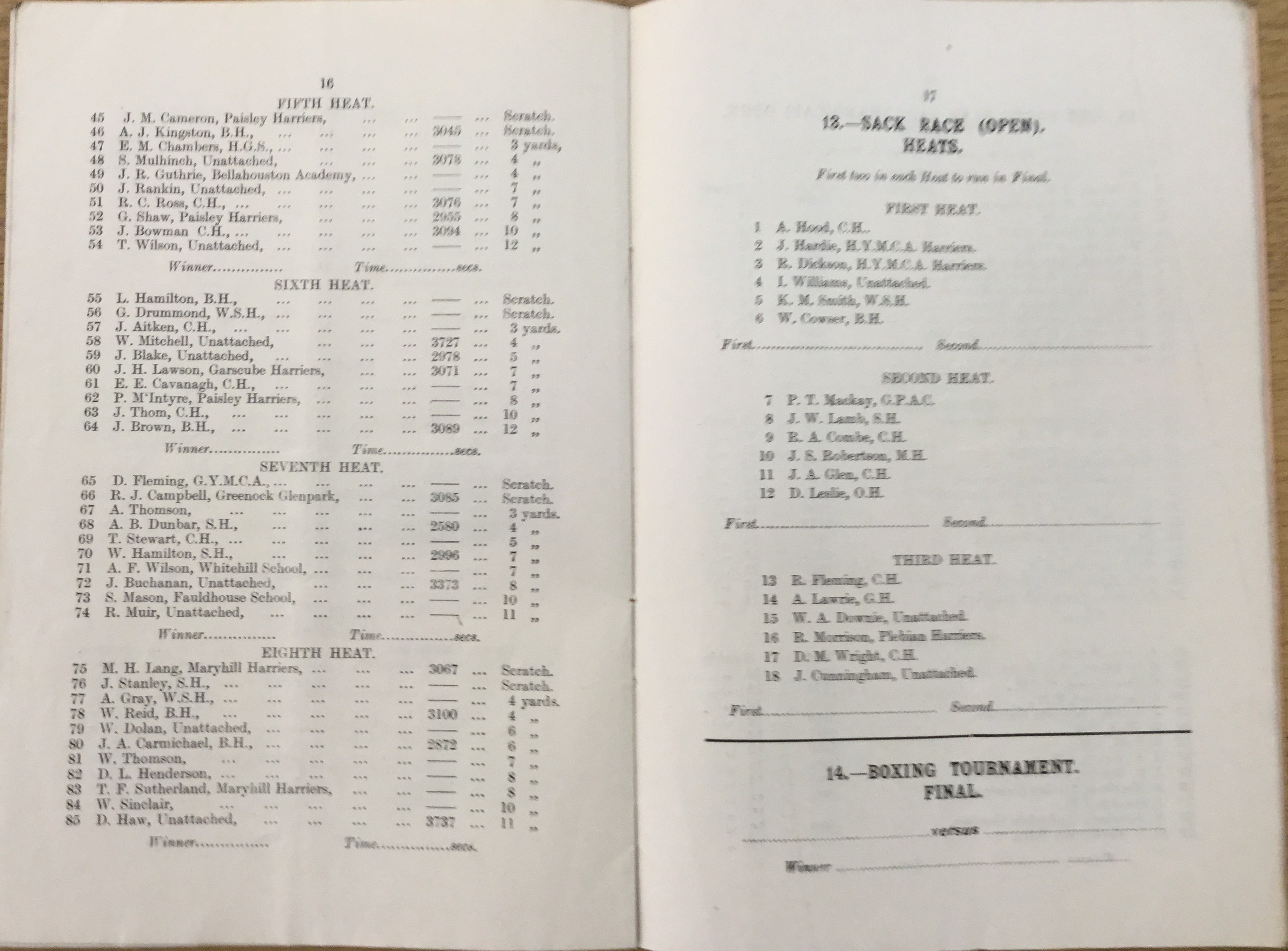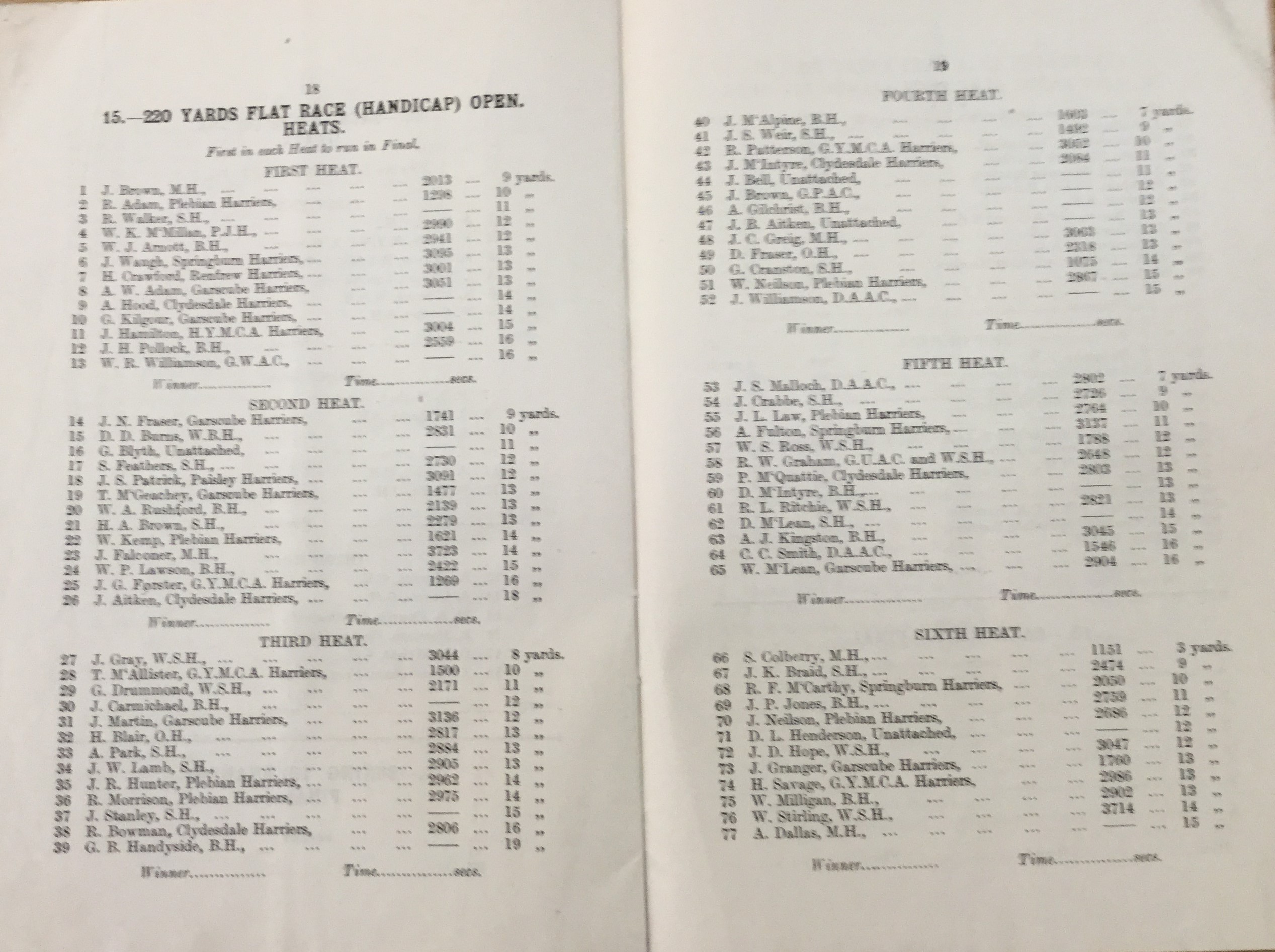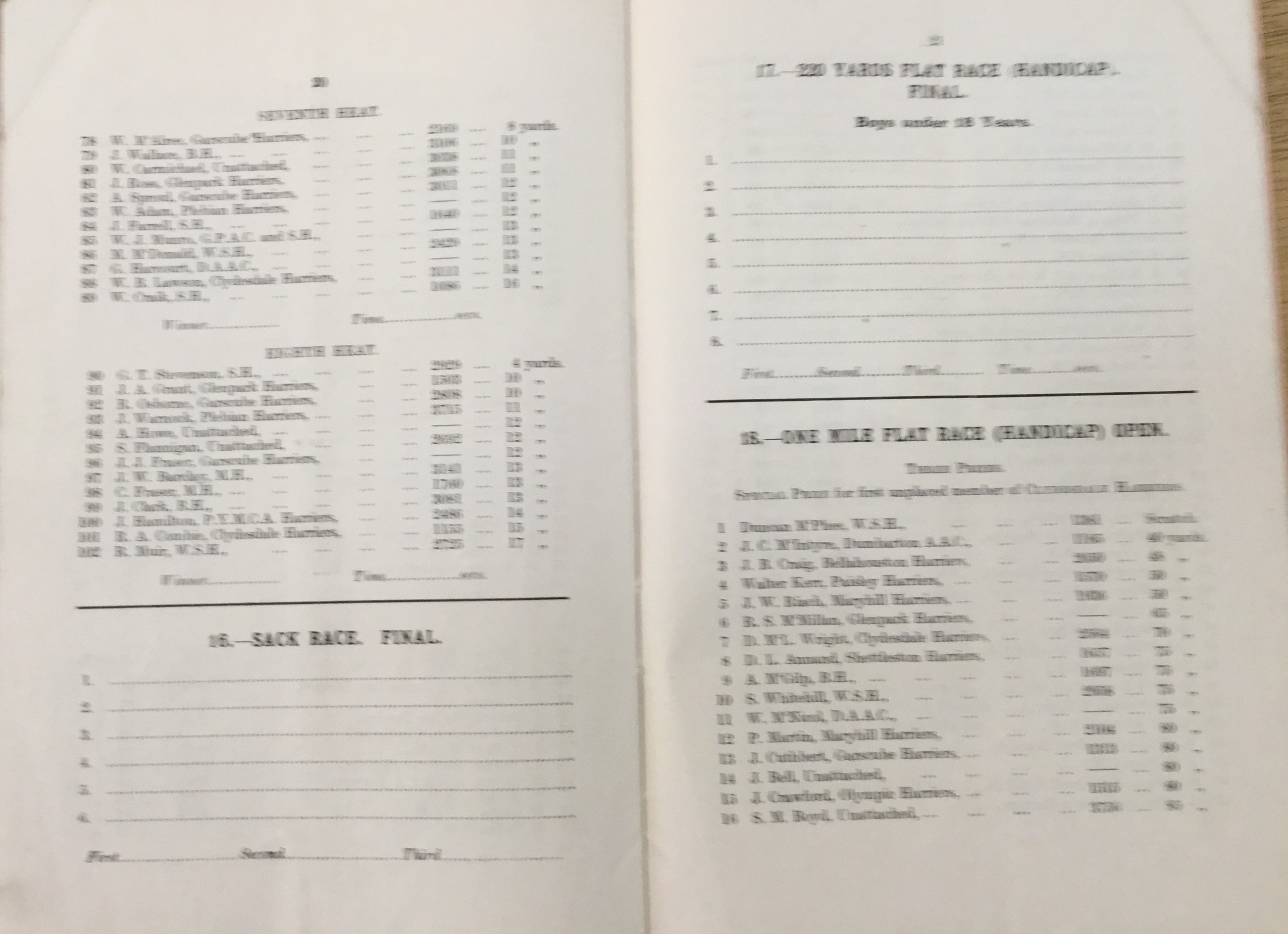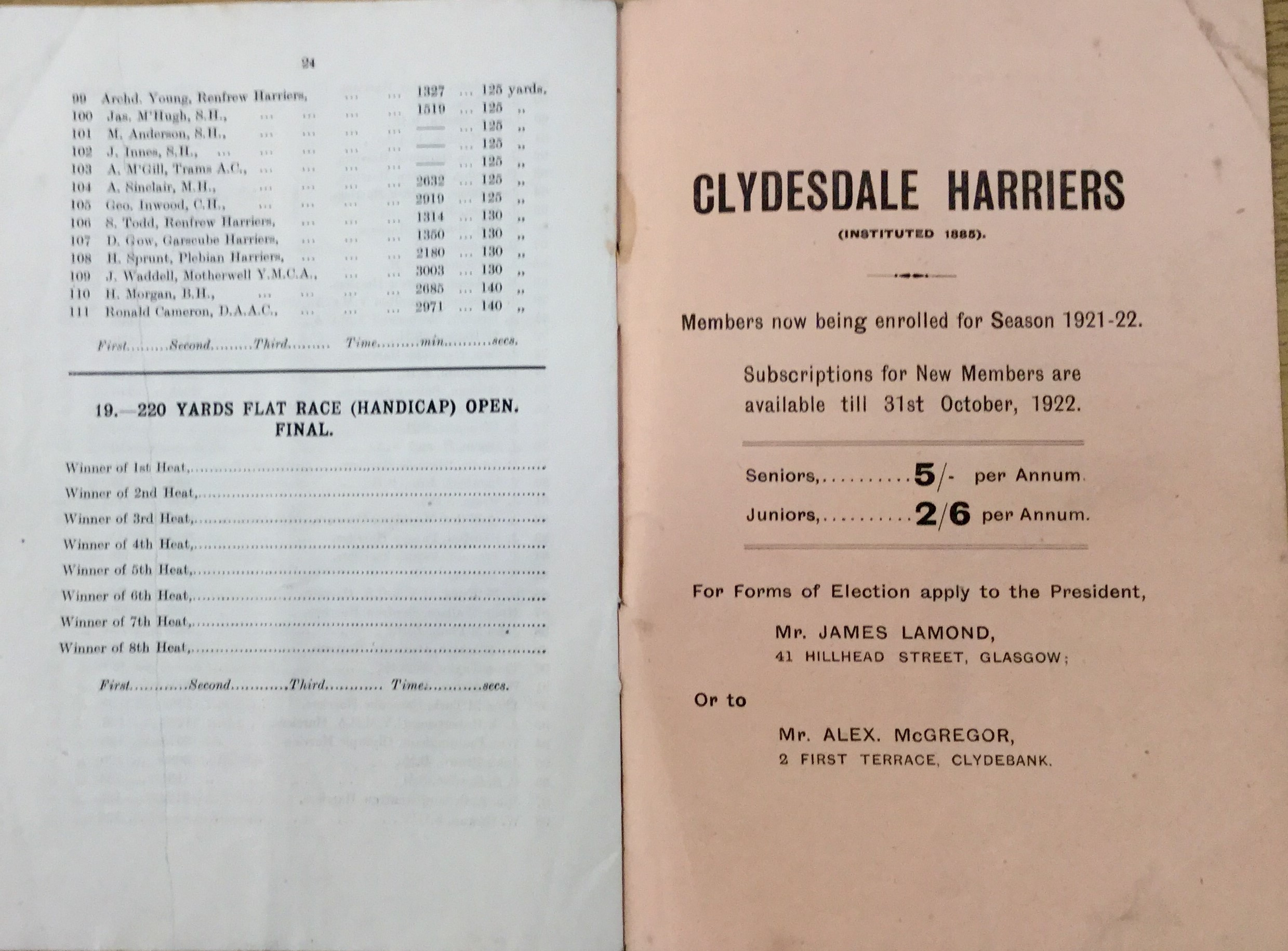 And that was the programme. There were not many internationalists among the competitors who were mainly domestic athletes, although the numbers were quite gratifying, but several among the officials. The list of officials contained a young Dunky Wright who would move on in 1923 to join another club – there would be three more after he left Clydesdale Harriers before his career was over.
The meeting itself was not a success however, and the attendance 'did not exceed 3000'. The Glasgow Herald report the following Monday read:
Even the extra attractions of an amateur boxing match, a pole vault, a sack race and handicaps for boys and youths in addition to all the standard events, failed to gain material support for the Clydesdale Harriers, the terracing at Ibrox being even barer than on the previous Saturday. There were more spectators at the Ardrossan meeting but there, not one football tournament was produced but two. The harriers had no football, and the usual penalty for the omission was exacted by the public. As a purely athletic programme, that offered by the oldest athletic club in the West of Scotland could hardly have been bettered, its only drawback being the absence of many of the better known athletes, but it is questionable if many more people would have attended had all the champions been competing. Racing was fairly interesting throughout, a particularly fine finish being witnessed in the final of the 100 yards handicap. The 20 heats were, however, somewhat tedious owing to the scarcity of short mark men. The mile was won somewhat easily by M Anderson of Shettleston Harriers who, having 125 yards in a limit of 140, was not seriously troubled as the backmarkers by the large field, and in the furlong also, the winner, GT Stevenson of the same club, had a comparatively easy win."
The Ardrossan meeting had been organised by the Ardrossan Shipyard Athletic Club and was, we are told, well supported by Glasgow athletic clubs – especially the West of Scotland Harriers. It was a sad end to a series of good athletic meetings which had over the years presented some top quality athletics for the people of Scotland.
i