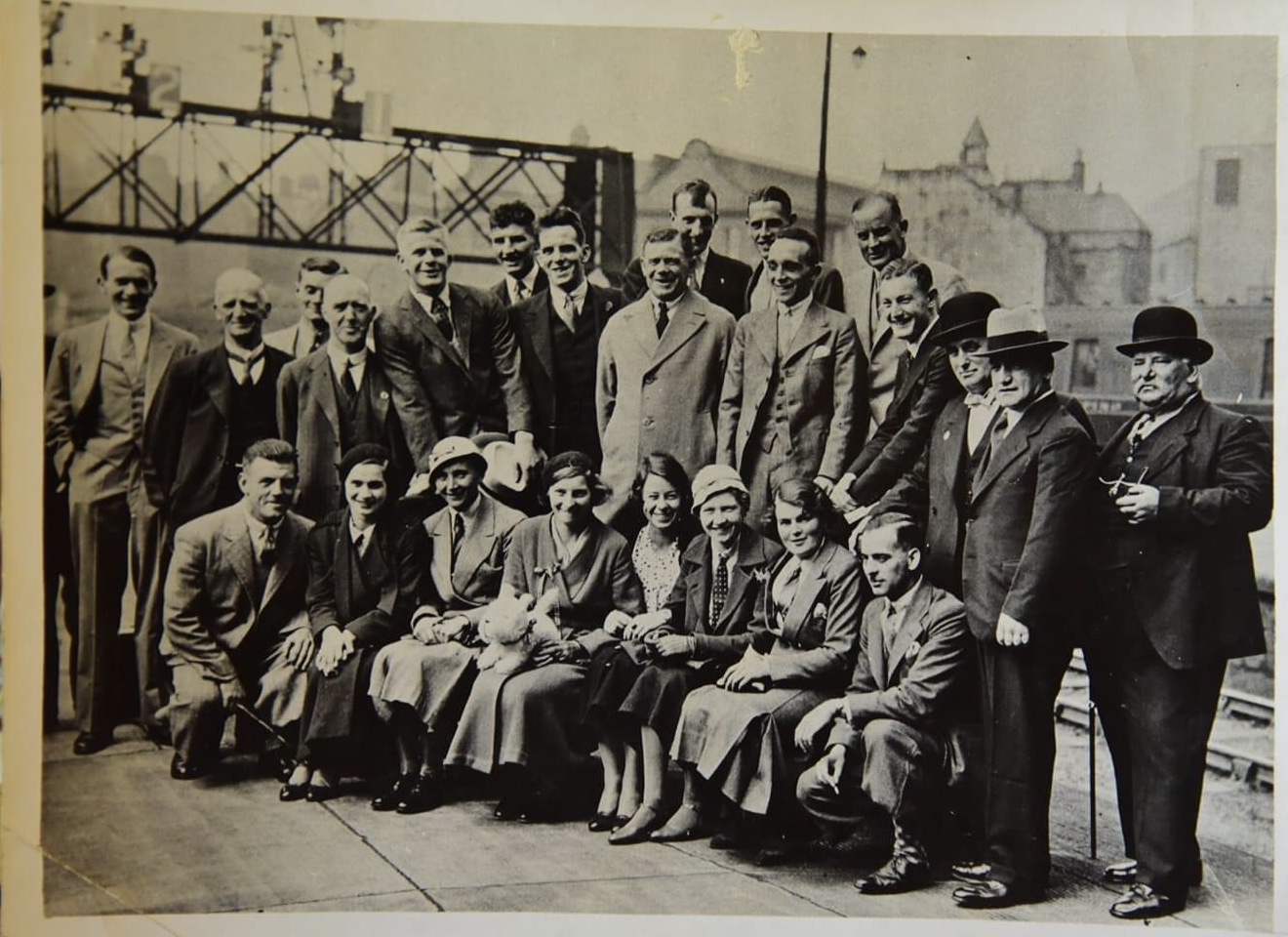 Scottish Empire Games team, 1934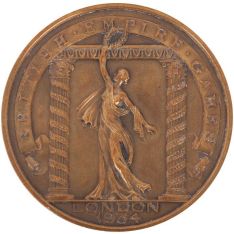 1934 Empire Games Participation Medal
The 1934 British Empire Games were the second of what is now known as the Commonwealth Games. They were held in England from 4–11 August 1934: London's Wembley Park was the main arena, although the track cycling events were in Manchester. Seventeen national teams took part, including the Irish Free State (the only Games in which they participated, although at the earlier 1930 Empire Games a single team representing the whole of Ireland competed). London seems to have obtained several Games for reasons other than the straightforward allocation. This was one of the times: the 1934 Games had originally been awarded to Johannesburg in South Africa, but were changed to London because of concerns (particularly from Canada) about the way South Africa would treat black and Asian athletes.
Six sports were featured in the Games: athletics in the White City Stadium; boxing, wrestling, and aquatics (swimming and diving) in the Empire Pool and Arena, Wembley; cycling in Fallowfield Stadium, Manchester; and lawn bowls at Paddington and Temple. Women's events in athletics were held; in the inaugural Games, the women's events were found only in swimming. There were twenty one events for men and nine for women.
Although several Scots had competed in Canada in 1930, there was no formal team management and 1934 is regarded as the first year in which a Scottish team was forward.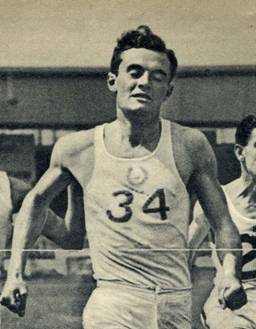 Hamish Stothard
The Scots athletes and their performances were as follows, Track events first:
100 yards men: Ian Young 3rd, 10.1 sec; David Brownlee 3rd Ht 2; Archie Turner 4th Ht 4
100 yards women: Joan Cunningham, 4th Ht 2; Margaret McKenzie 5th Ht 2; Cathie Jackson, 5th Ht 1; Barbara Barnetson 5th Ht 3
220 yards men: Robin Murdoch 4th (22.8 Ht); Ian Young 5th (22.9 Ht); David Brownlee 5th Ht 2; Archie Turner ran, no details.
220 yards women: Sheena Dobbie 4th Ht 3; Cathie Jackson 5th Ht 1; Margaret McKenzie 5th Ht 2; Barbara Barnetson 5th Ht 3.
440 yards men: Frank Ritchie Hunter 6th (51.1 Hts); Robert Burns Wylde ran Ht 3; Robert H Wallace 5th semi final (50.9 Ht)
880 yards men: James Hamish Stothard 3rd 1:55; Robert Graham 5th Ht 2;
880 yards women: Mildred Storrar 7th.
Mile men: Robert Graham 5th; John Pratt Laidlaw ran Ht 2.
Two Miles Steeplechase: Walter Gunn 6th
Three Miles: John Pratt Laidlaw 7th; James MB Caie 9th.
Six Miles: No Scots
Marathon: Donald Robertson 2nd 2:45:08 ; Duncan Wright 3rd 2:56:20
80 m hurdles women: No Scots
120 yards hurdles men: No Scots
440 yards hurdles men: Frank Ritchie Hunter 1st 56.2 seconds
4 x 110 yards relay men: 3rd (Turner, Brownlee, Young and Murdoch) 43.0
4 x 440 yards relay men: 3rd (Hunter, Stothard, Wallace and Wylde)
4 x 440 yards relay women: dnf (Barnetson, Jackson, Dobbie)
Field Events
Shot Putt Men: No Scots Discus Men: No Scots
Hammer Throw: William McKenzie 3rd 139′ 5″
Javelin Throw Men: No Scots Javelin Throw women: No Scots
High Jump Men: James Fraser Michie 3rd 6'3″ (First three men all stopped at 6'3″).
High Jump Women: No Scots
Long Jump Men: Robert Nelson McQueen Robertson unplaced
Long Jump women: No Scots
Pole Vault Men: Patrick Bruce Bine Ogilvie 6th 11'6″
Triple Jump Men: No Scots
Below: Mildred Storrar's Track Suit Badsges, courtesy Janet Hardy, as is the photograph at the top of the page