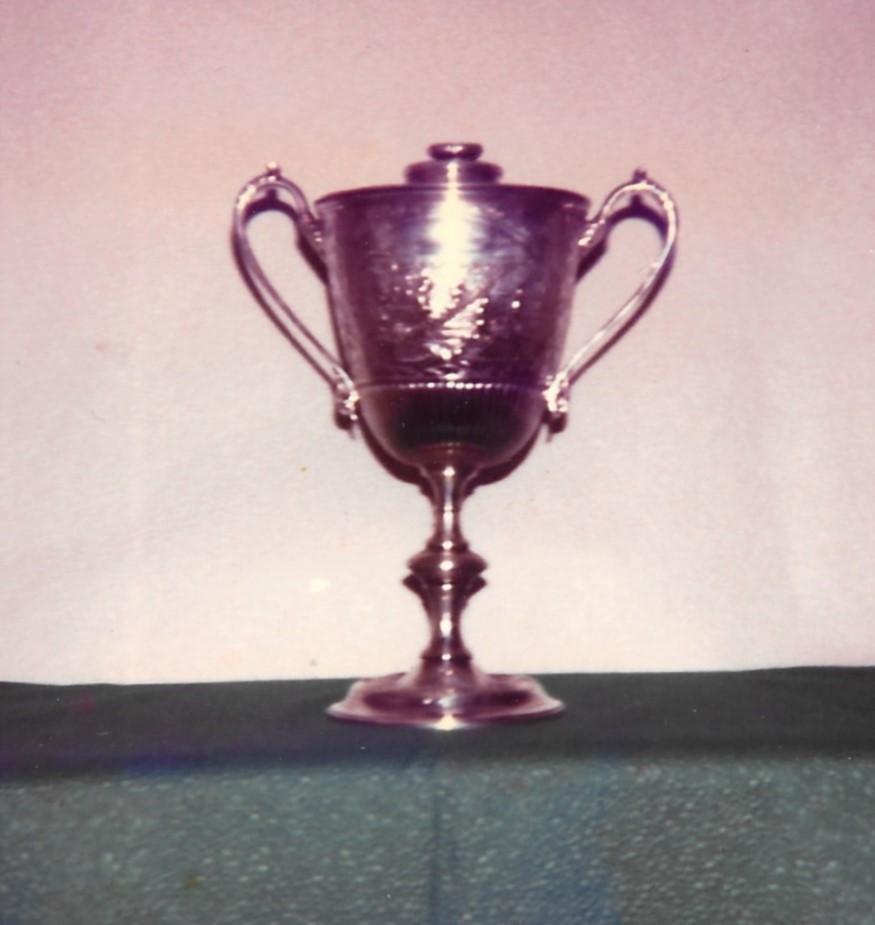 Clydesdale Harriers was established in May 1885 and through the years since it has acquired (accumulated?) a large number of trophies – Cups in the main, but also shields, statuettes and other awards. The one I'd like to know more about is the marvellous Memorial Bowl with its bas-relief depiction of a tiger hunt with elephants, jungle scenery and even tigers, the oldest is the club senior men cross-country championship cup first won by DW Mill in 1899; the most prolific donor was Jock Semple who has donated many cups to the club as well as to Scottish athletics generally. One which was 'lost' was the Dalgrain Cup for the Youths (U17) Championship – identical to the Bastable Trophy awarded to the youth of the meeting at Strathallan Gathering, they were both won in the same year by Douglas MacDonald, David McAusland and Mark Govan. Lots of trophies, lots of stories. But for me the most fascinating is the Hannah Cup, donated by 5 times SCCU Champion and multi track title and record holder Andrew Hannah it has been awarded for a series of different events.
In 1903/04 the club handbook reported: "A cup, value £10, has been presented by Mr Andrew Hannah, to be competed for by Members of Clydesdale Harriers. The Race will be run on the Track during the Cross-Country Season. The Winner will also get a medal and hold the cup for one year. The distance will be Three Miles." This was to be the Hannah Cup which has been competed for since – the latest valuation put it at approximately £6000. He had offered to put the trophy, valued 10 guineas and there was some discussion as to how it would be awarded. One suggestion, followed the following year was that it be awarded for a points competition over the club's four open races. The report on the first race was as follows: "The Contest for the handsome Cup kindly put up by Andrew Hannah was a Three Miles Flat Race, decided at Meadowside, Partick and resulted in James Reston winning, with Saml. Stevenson close up and MF Dickson third".
These three runners are worth commenting upon in their own right: James Reston was a Scottish International cross country runner who later emigrated to the United States and was the father of James "Scotty" Reston of the New York Times newspaper – a. internationally renowned reporter and journalist; Samuel Stevenson went on to become an established Scottish athlete and champion and Olympic athlete and while Matthew Dickson was one of the longest serving of Clydesdale Harriers and SAAA administrators. The race for the Trophy had its designation altered twice thereafter (in 1913 it was again altered to be for the first man home in the Western District Championship).
It is currently awarded for the fastest time in the club's annual cross country handicap race. This was as a result of a motion at the September 1927 Committee Meeting by T Kent seconded by J McNamara that it be awarded to the runner with the fastest time in the 7 miles handicap. This has been the designation for almost of the trophy's existence – ie the past 80 years. This race is also one of interest – it is run as a 'yacht handicap'. ie the runners start in order of their handicap with the slowest starting first. Just after Ian Donald joined the club from Shettleston and was back marker (off scratch) on a three lap train, the limit man, Jim Sweeney, came past the start at the end of the first lap just as Ian was about to start off. "I passed him as if he was standing still!" was Jim's boast for a long time afterwards.
Trophy winners below are up to the club centenary year of 1985.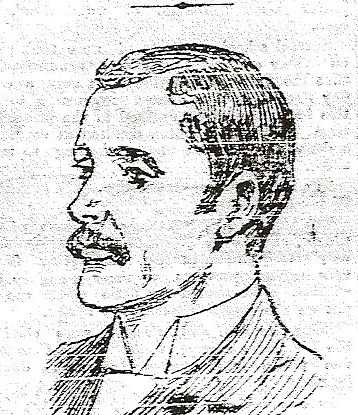 Andrew Hannah
Year

Winner
Year
Winner
Year
Winner

1904

J Reston
1905
S Stevenson
1906
S Stevenson
1907
S Stevenson
1908
S Stevenson
1909
A McPhee Jnr
1911
A McPhee
1912
AS Loch
1913
Sam S Watt
1914
P McGregor
1915
-
1916
–
1917
-
1918
-
1919
-
1920
A Smith
1921
F McCormack
1922
D Farmer
1923
J Foster
1924
W Waddington
1925
G McQuattie
1926
L Hearns
1927
T McAulay
1928
H Noble
1929
T McAulay
1930
T McAulay
1932
JC GrayYear Winner
1933
T Sinclair
1934
T Arthur
1935
JC Gray
1936
JC Gray
1937
T Sinclair
1938
T Sinclair
1939
T Arthur

Sam Stevenson
Post 1939-45 War
Year

Winner
Year
Winner
Year
Winner

1947

G White
1948
G White
1949
P Younger
1950
P Reynolds
1951
W Howie
1952
G White
1953
G White
1954
P Younger
1955
G White
1956
J Wright
1957
J Wright
1958
J Wright
1959
J Wright
1960
P Younger
1961
C O'Boyle
1962
J Wright
1963
JB Maclachlan
1964
JB Maclachlan
1965
I Donald
1966
I Donald
1967
I Donald
1968
R Shields
1969
I Donald
1970
R Shields
and
I Leggett
1971
R Shields
1972
A Faulds
1973
D Gemmell
1974
P Dolan
1975
P Dolan
1976
P Dolan
1977
D Gemmell
1978
P Dolan
1979
P Dolan
1980
P Dolan
1981
-
1982
P Dolan
1983
R McWatt
1984
P Dolan
1985
J Cowan
It is a marvellous list which contains Scottish champions, Scottish record breakers and champions and medal winners at all levels but they were all good Clydesdale Harriers racing for a valuable trophy donated by one of Scotland's finest ever distance runners.