Hugh Barrow's collections of photographs, pictures and memorabilia receive many visits each week and these are the new additions of items of interest to us all. First, from the Australian Sports Museum in Melbourne we have the plaque at one of Herb Elliott's items – read it and wonder! I talk frequently about 'our heroes' – one of mine used to start us off with 'I mind one time when …' – and probably the athletes of the 21st century think it's an old man being sentimental. It isn't. We did have particular athletes that we looked up to and Herb Elliott was the supreme runner, certainly for any miler; the nonpareil as the really old runners used to say. Unequalled – then along came Peter Snell and the debates started. Zatopek was 'the man' for long distance runners although Alain Mimoun was also a superb athlete who was fated to be the Merv Lincoln to Zatopek's Elliott. Note Michel Jazy's comments below. However here is the plaque –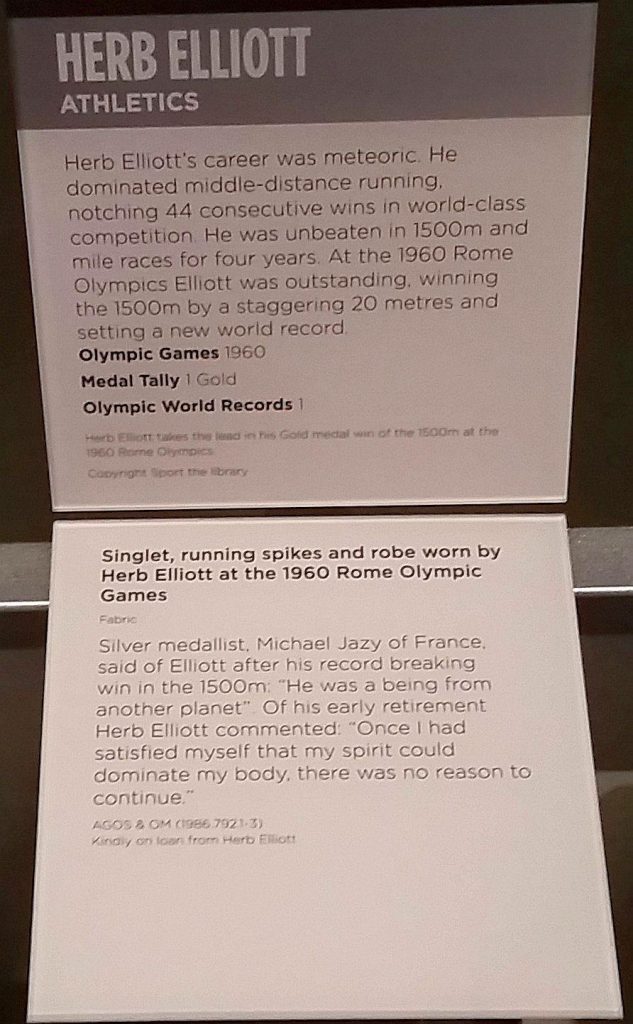 … and here is The Vest …
If you want to see more of Herb and his coach, Percy Cerutty, scroll down the page.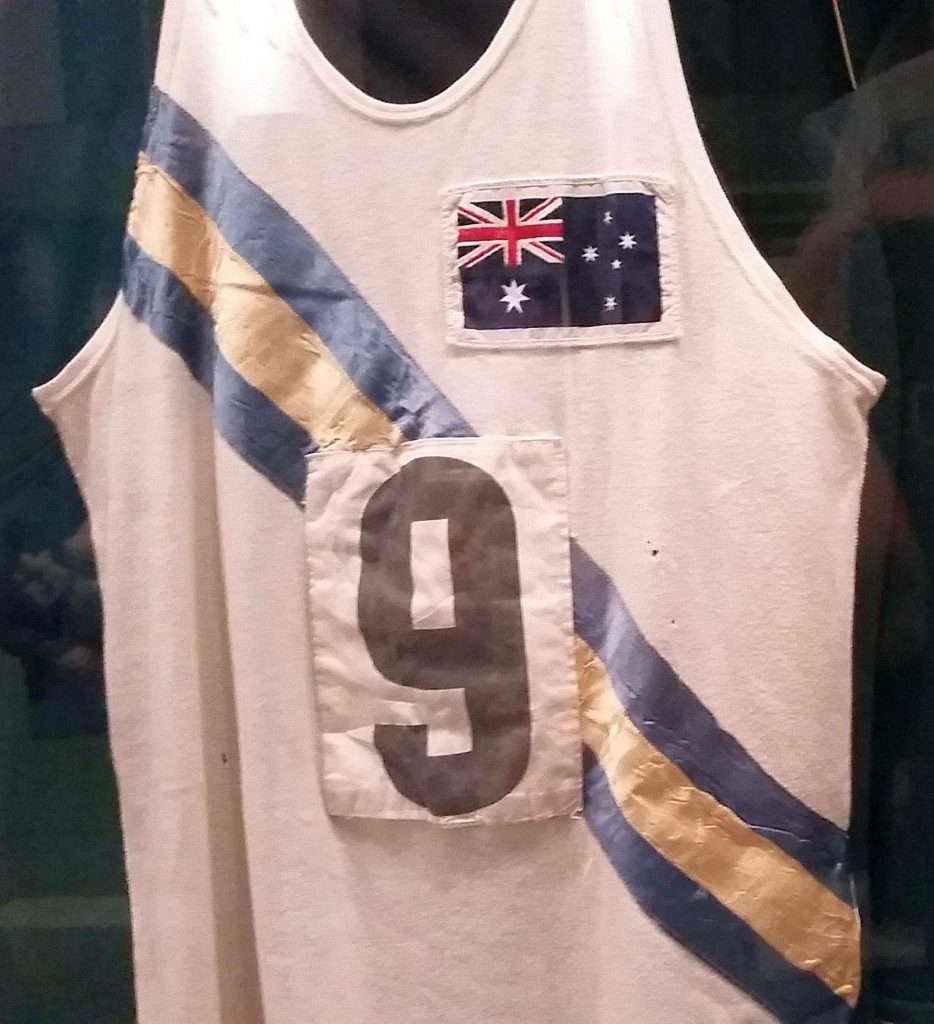 Westerlands in the 1920's: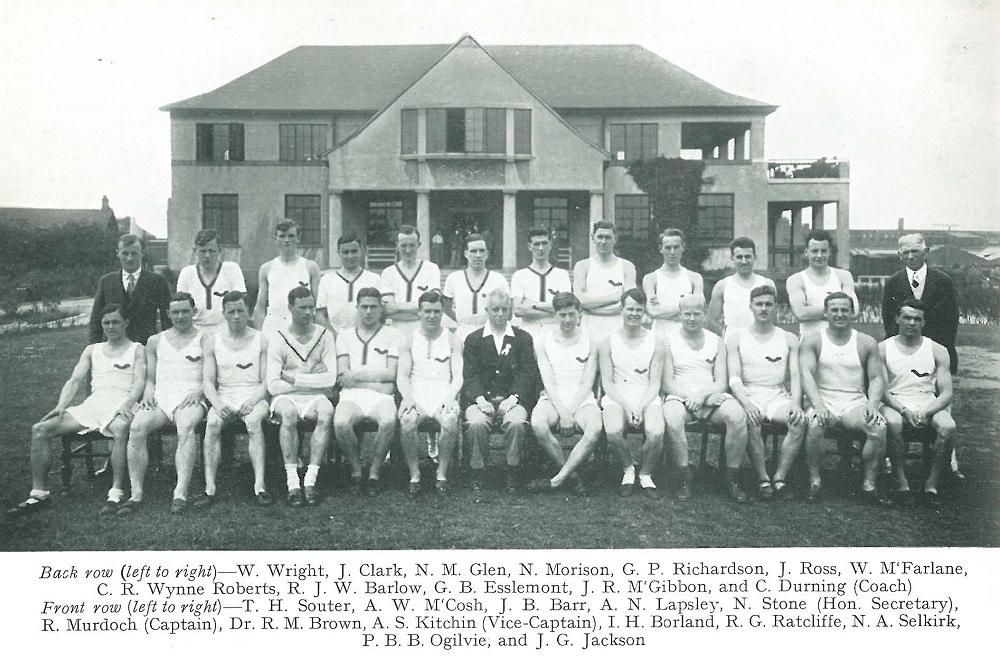 Programme of the Australian 'Ten Mile Championship of Victoria'. Have a look at the Dressing Room arrangements!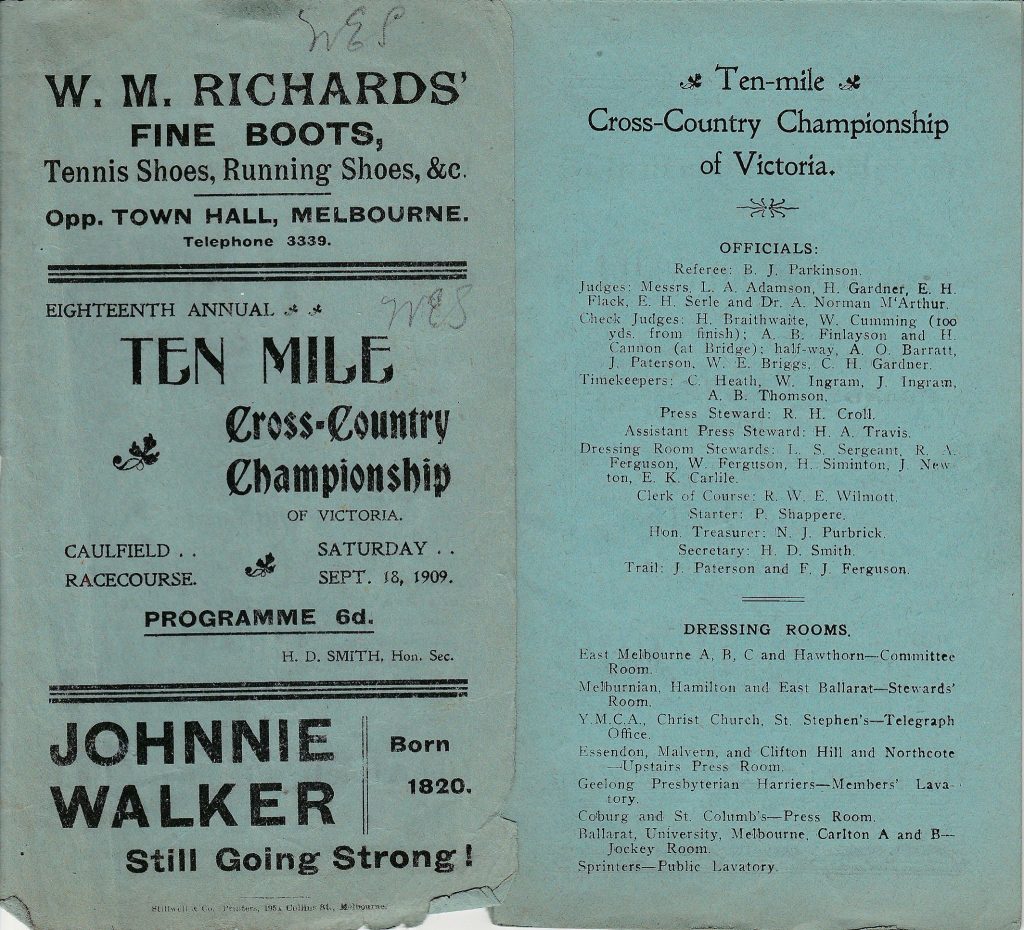 Now a reminder of the good old amateur days with a letter to Alf Shrubb.

Next, a public letter to John Landy – signed too!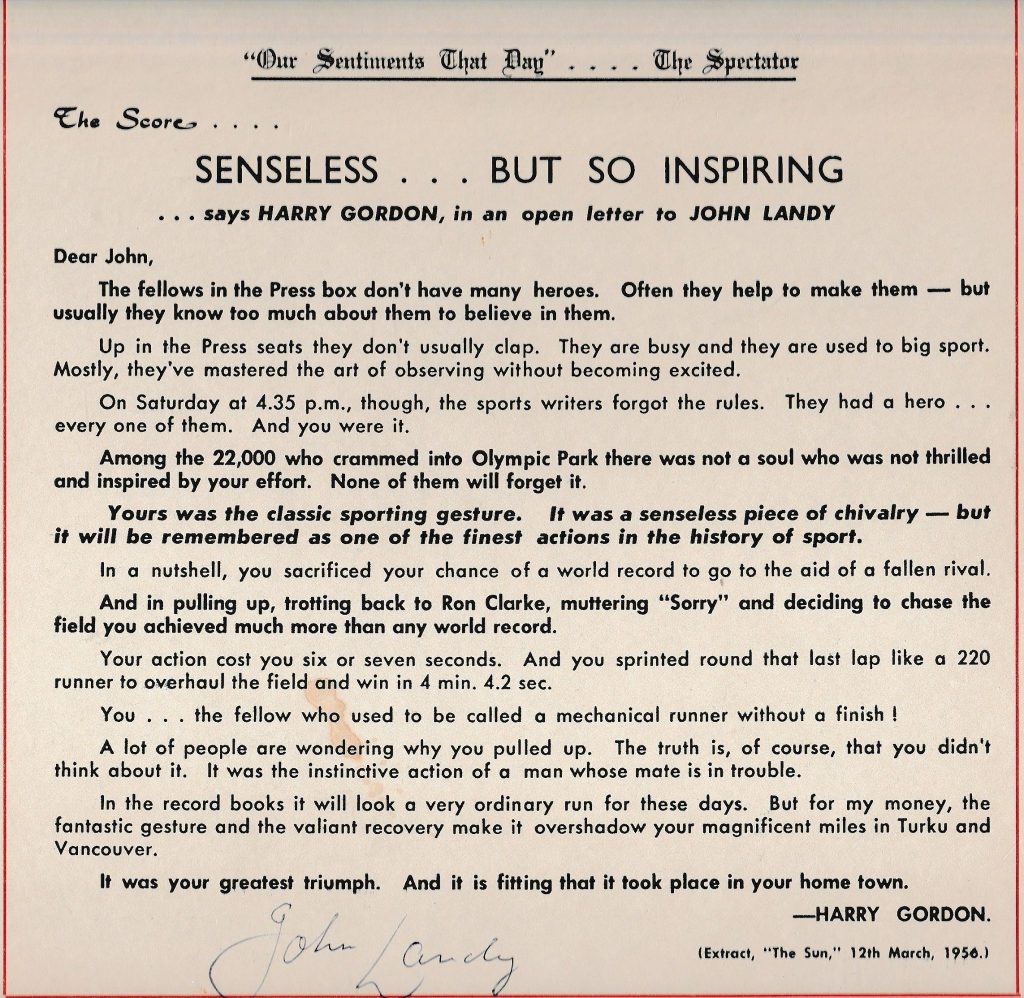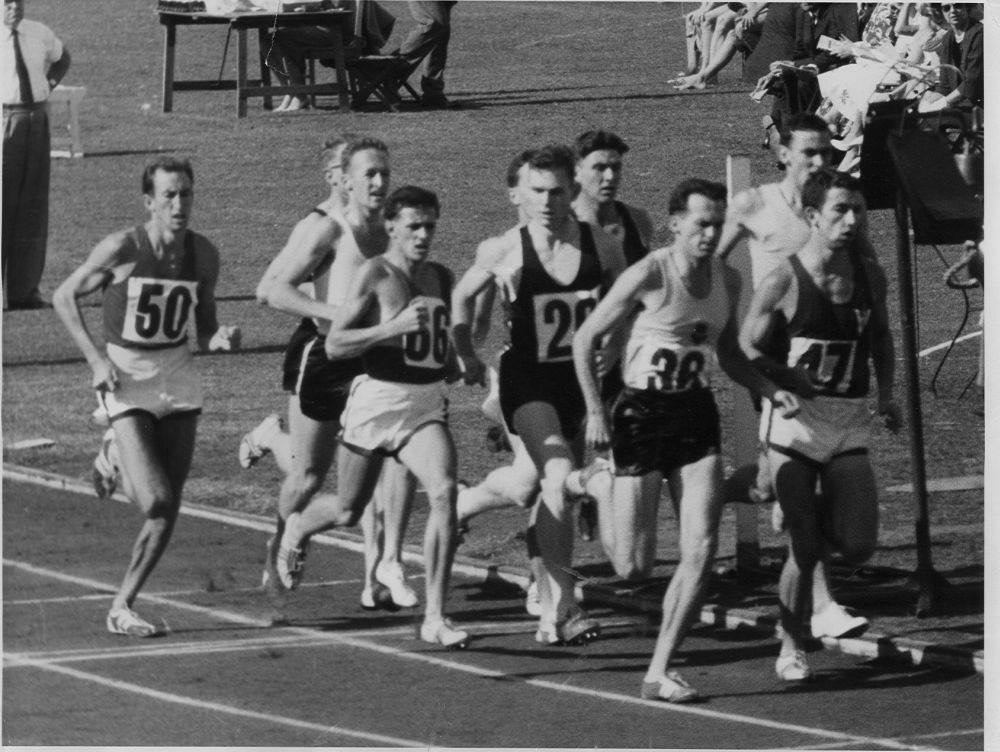 The race that got Peter Snell (25) to Rome: Herb Elliott (50) in there too.
Next is the plan of Parkhead at the start of the twentieth century when major athletic meetings, including SAAA Championships, were held there. But note the two tracks: the inner for runners, the outer was of concrete for (1) cycle racing: separate races were held for hard tyres, cushion tyres and pneumatic tyres. (2) the Celtic Sports were the only one that had motor cycle trials, which had motor cycle records set, and these were held on the outer track.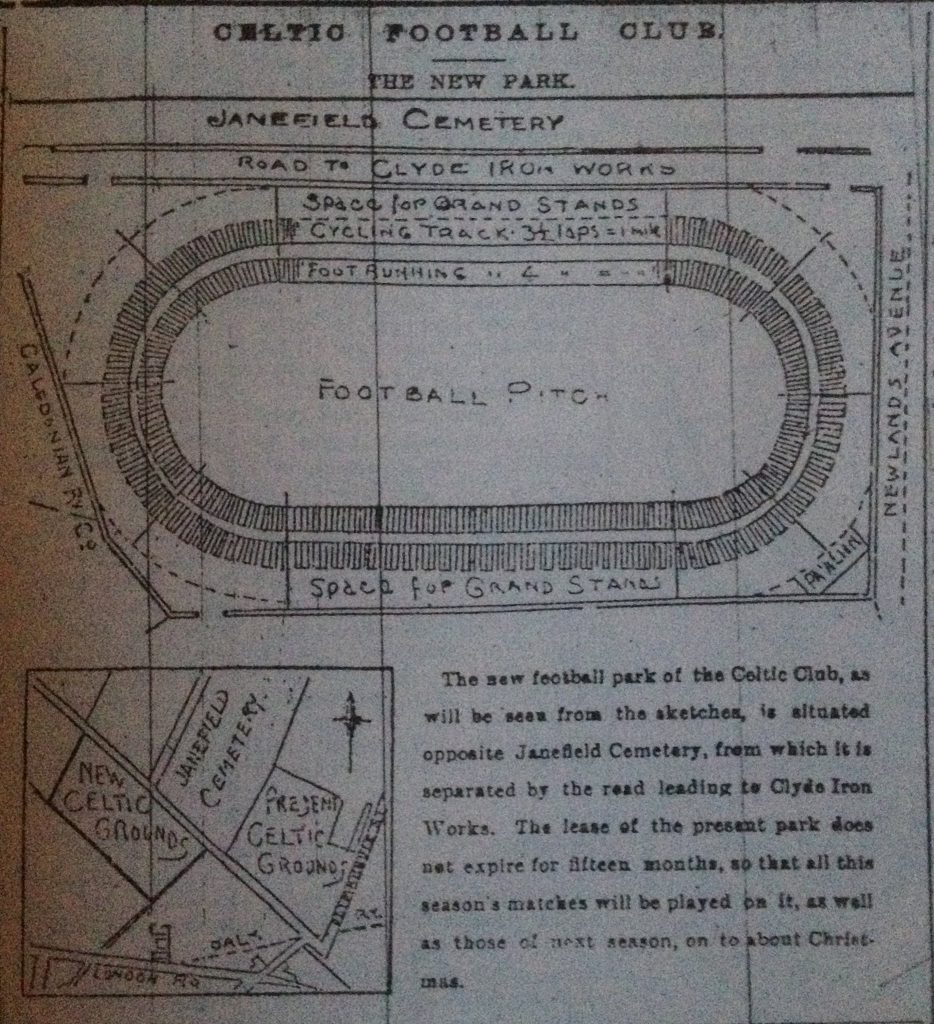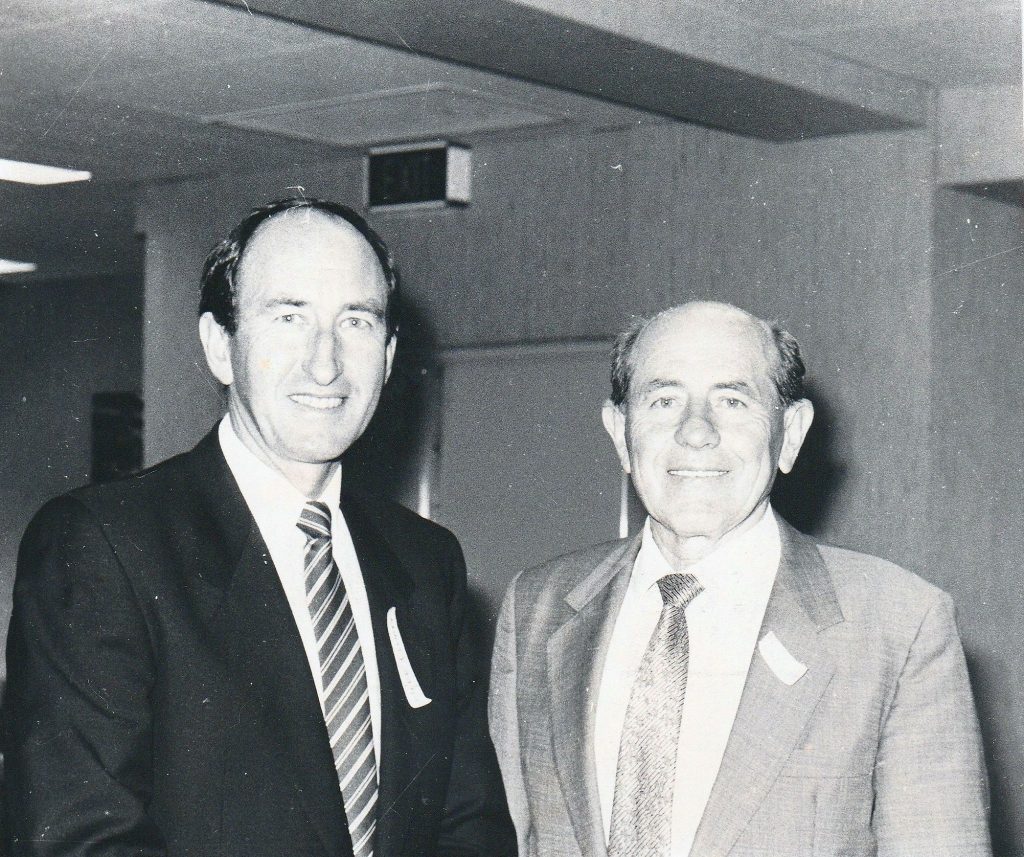 It wouldn't be Hugh Barrow without a Herb Elliott picture: two greats – Herb with Zatopek
Below is a report on a race which Herb didn't win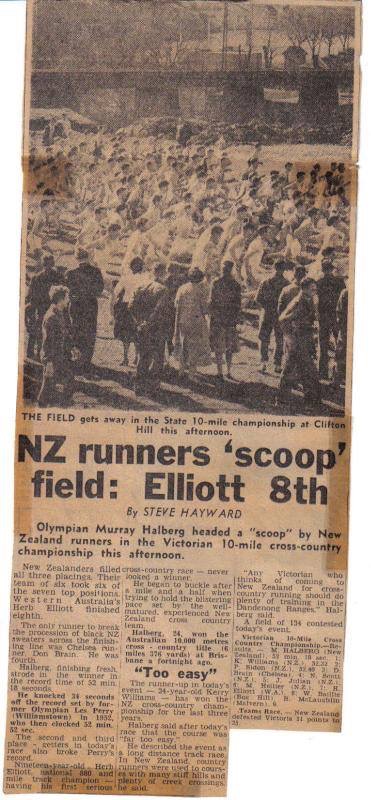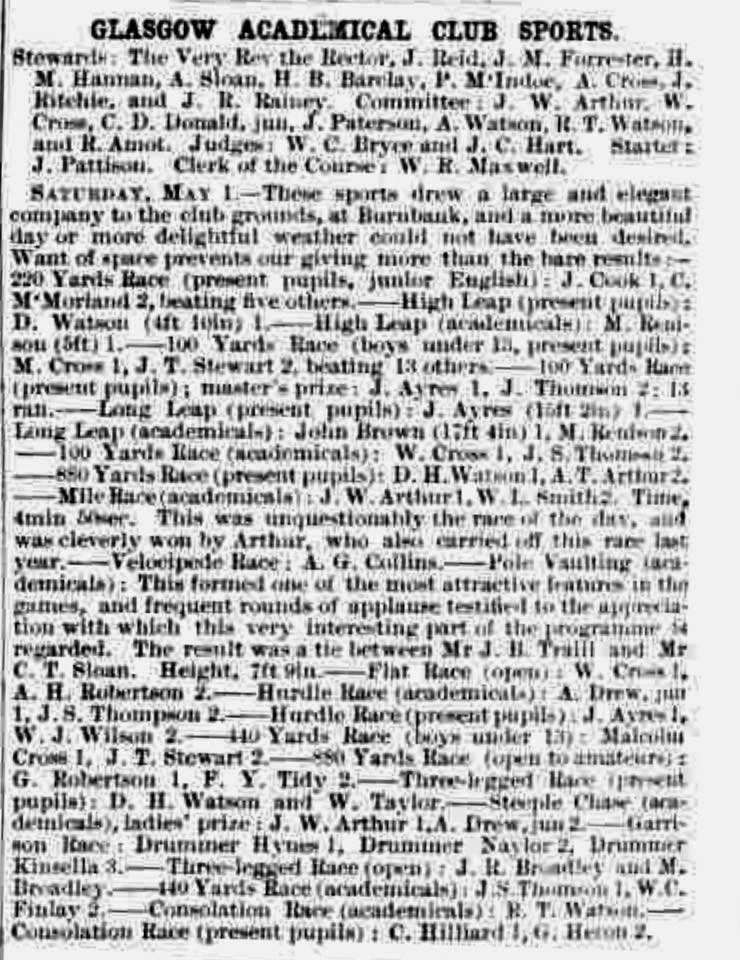 Above is a very interesting cutting indeed. Hugh says: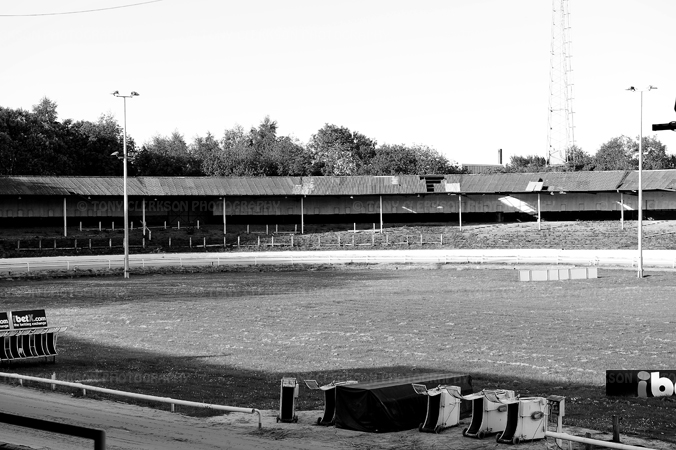 Another athletics venue of old: Clyde FC's Shawfield Park which was the venue for such big events as the Lanarkshire Police Sports. There was an inner and outer track here too – the outer for dog racing.
Below: Herb Elliott training in Rome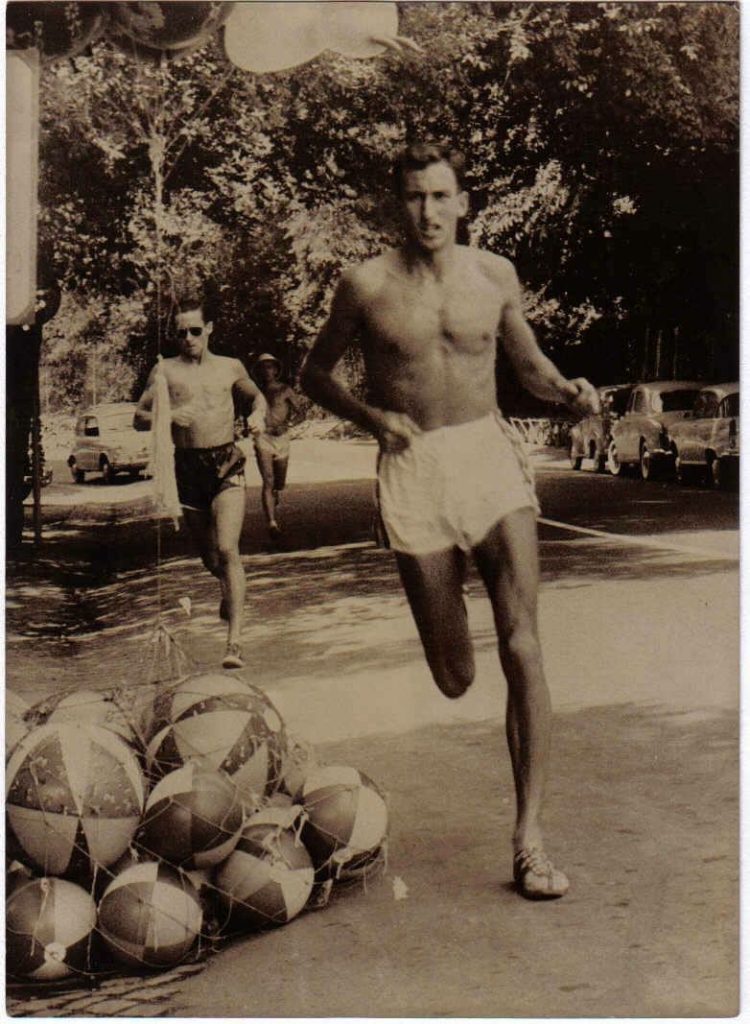 The grouping below has one of the most unique medals I have ever seen. Then there are several clippings and other things from the past, followed by some more modern photographs (ie from after 1960). First of all – the medal from cross country races at Flanders Field in 1917. Note the hallmark on the medal.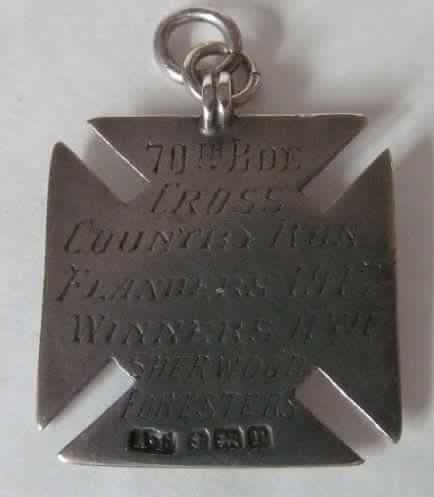 In this post-amateur era, it is difficult to realise how serious the founders of amateur athletics were in the beginning. Just read 'Fifty Years of Athletics' elsewhere on this site to get the picture. The clipping below is self explanatory.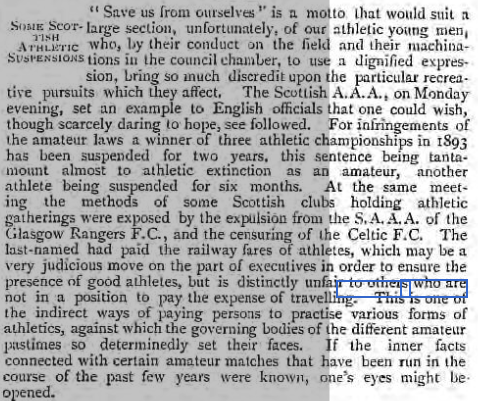 Below is from an early Rangers Sports at Ibrox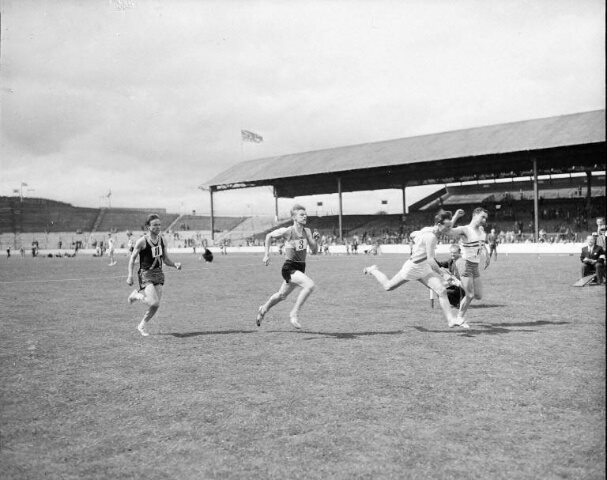 Extract from an Australian programme for a race including Alfred Shrubb: note the nutrition advice!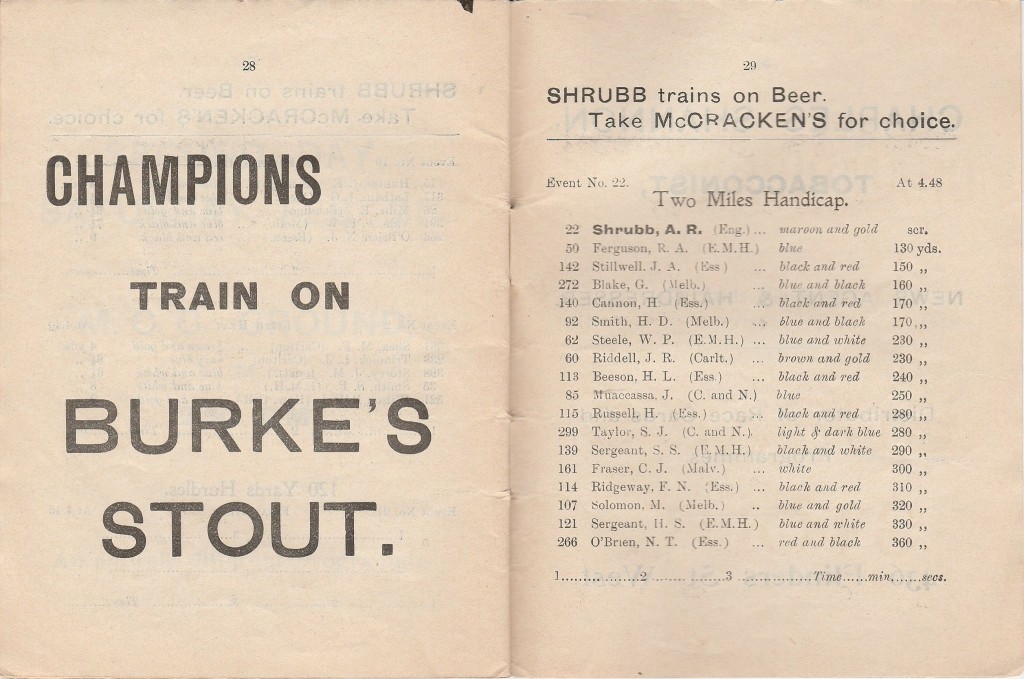 Rangers were not slow to experiment or to let their supporters witness top class sportsmen and women form other sports: this is from a tennis demonstration at Ibrox.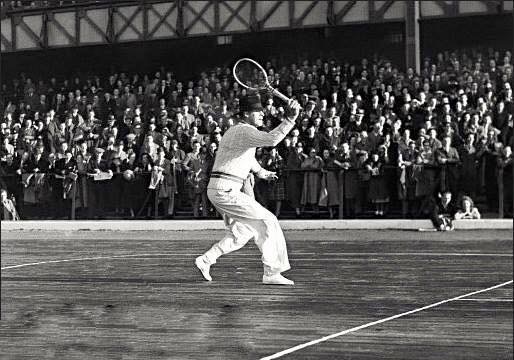 Then Stanley Matthews came on a one-day contract to play in an exhibition match – here he is in a Rangers jersey.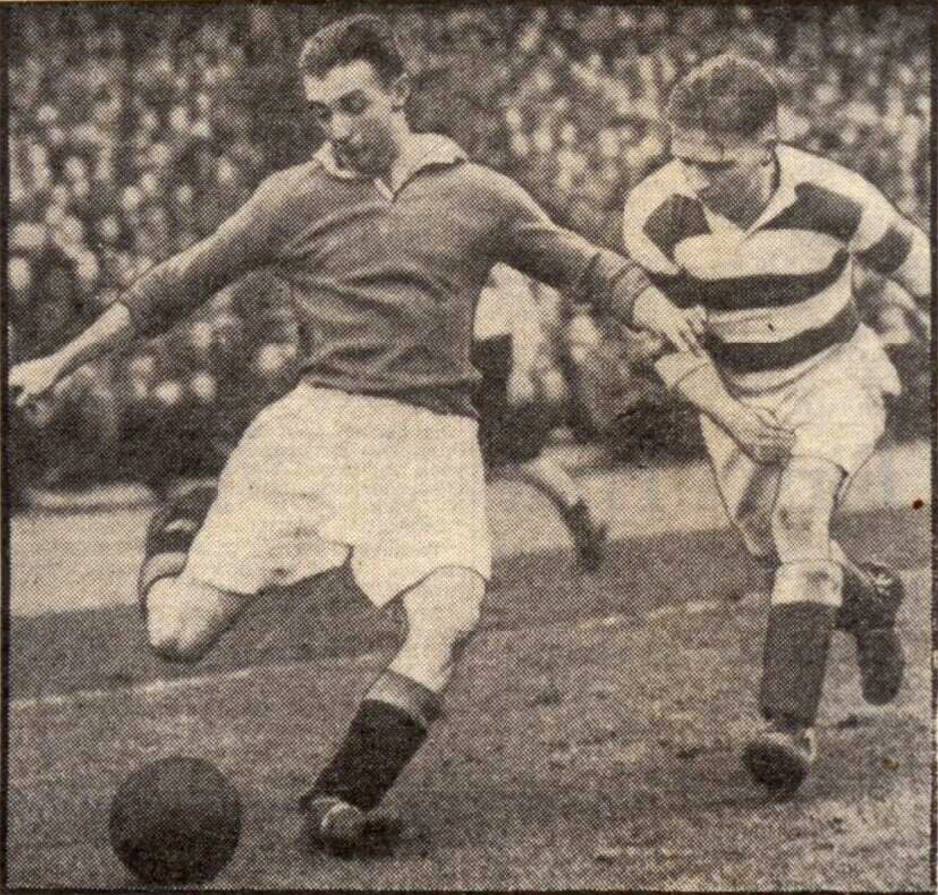 No comment!

Ronnie Delany's spikes, worn in the 1956 Melbourne Olympics 1500m final. Now in the National Sports Museum in Melbourne. Why can't we do things like that? eg The NZ museum in Dunedin has Shirley Strickland's long jump measured out in a sand pit, Bob Charles's winning putt is laid out on a putting green in the museum, etc.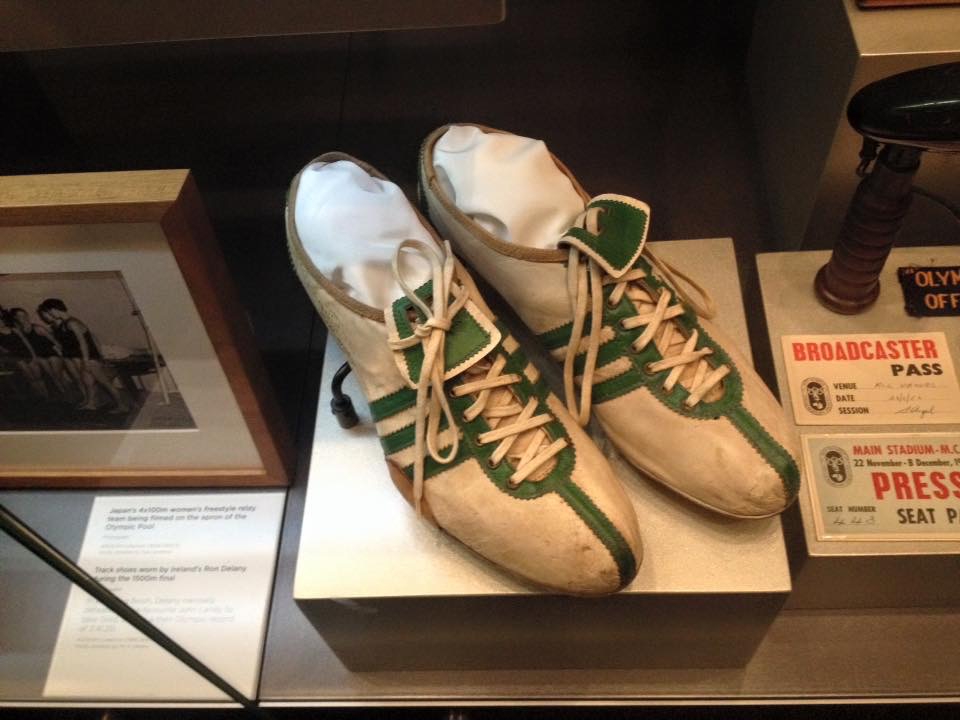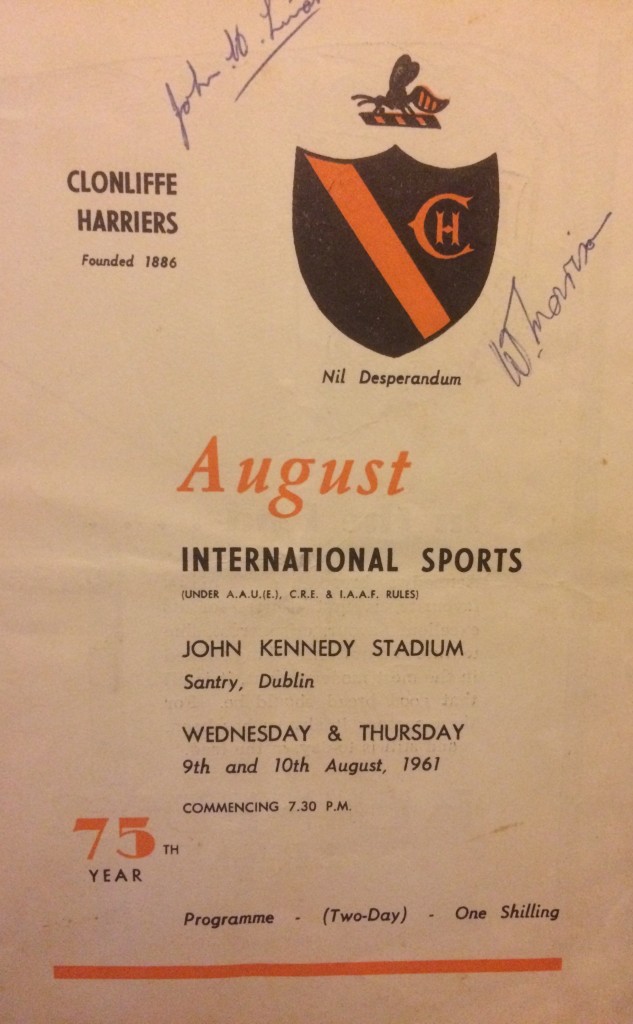 Ibrox Sports: Note the runner from Auchmountain Harriers on the right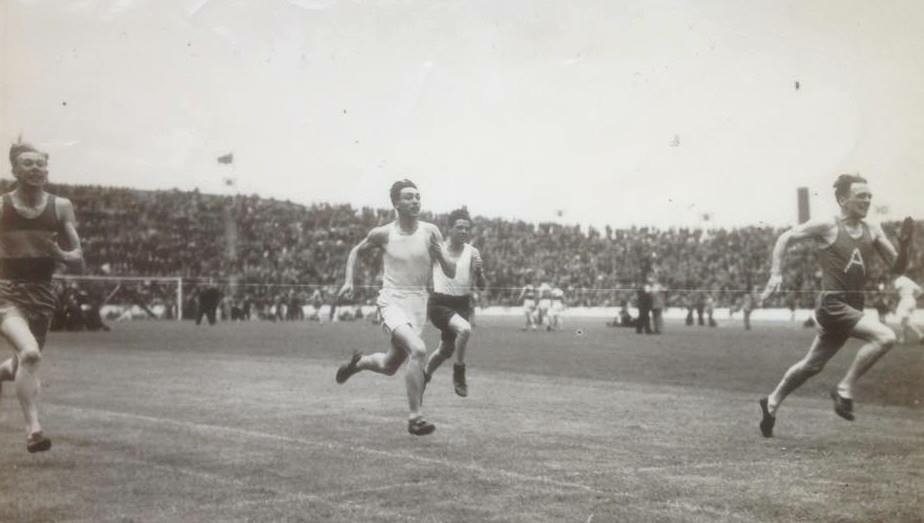 Extract from an international programme: note the autograph!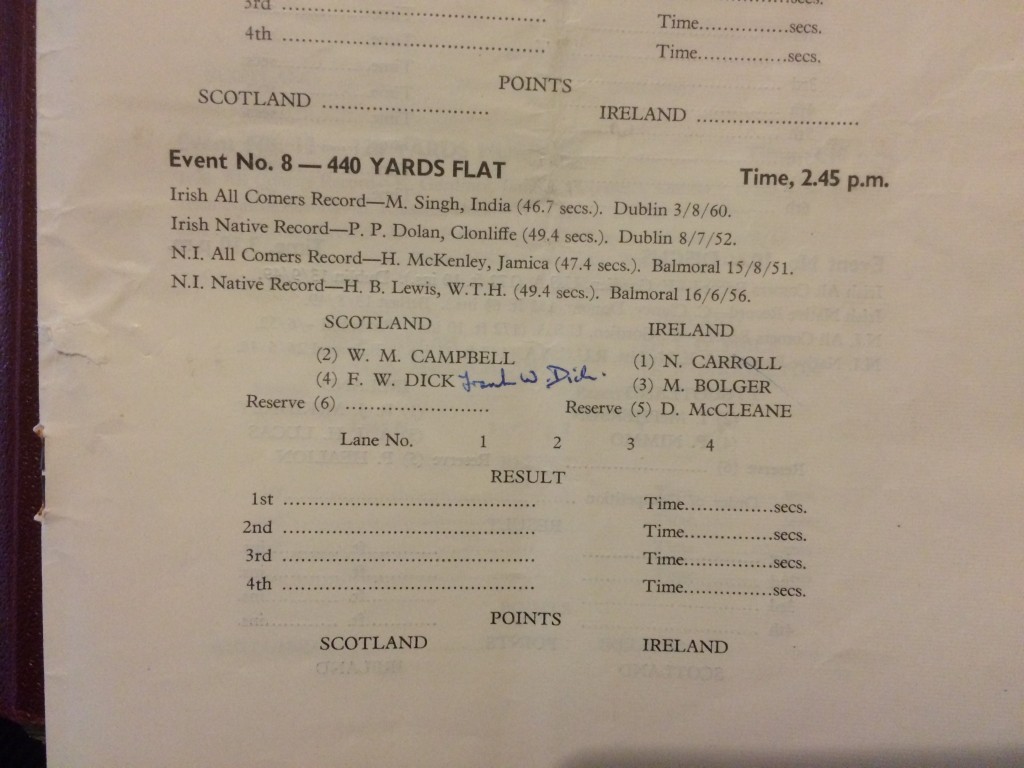 Competitors at Rangers Sports