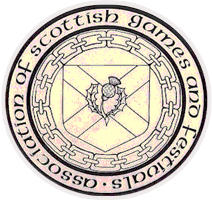 Given the spread of Scots around the globe, it is nor surprising that the Highland Games have spread as well. Ok, so some of the 'Highland Games' or 'Scottish Games' include events not seen at Cowal, Braemar or even at The Lonach, but they contain all the ingredients and are run by committed committees. There is one in a real life Brigadoon – in Australia – and you can read about it here – www.brigadoon.net.au and read all about it, 'always the first week in April' with a couple of clips on youtube. The one in Australia that attracts me is at Aberdeen. Where is Aberdeen? "Aberdeen is a beautiful small town in the heart of the Hunter Valley. Located on the New England Highway, just south of Scone, Aberdeen is central to all the attractions of the Upper Hunter. This includes the Upper Hunter Wine Trail, where you'll find well-known vineyards with cellar doors, boutique wineries and up-and-coming stars of the region. Tyrrell's GlenbawnEstate Vineyard at Aberdeen is worth a visit while Two Rivers Wines and Cruickshank Callatoota Estate are both at nearby Denman". Now you know, Aberdeen is just south of Scone. Their website is at www.aberdeenhighlandgames.com .
How about their near neighbours, the Kiwis? New Zealand really has a thriving Scottish community. names like Waipu Caledonian Society, Turakina Highland Games, Paeroa Highland Games and many others are listed in the www.scottish.org.nz/HighlandGames.htmlpage. They have 14 such Games organised but warn you that "The style of Highland Games in New Zealand varies from venue to venue, always with the assistance of the local communities, attracting spectators and competitors nationally and even internationally as far away as Canada."
Speaking of Canada, the Canada Online website lists six but I am assured there are many more. The Canmore Highland Games, the Fergus Scottish Festival and the Glengarry Highland Games are all there. But for sheer numbers of Gatherings, you just need to of south of the border into the United States. The appetite of Scottish and Caledonian Societies for all things Scottish is huge – and includes the Games. The Association of Scottish Games and Festivals (whose badge is at the top of this page) lists almost 50 venues and meetings. The first is in January in Central Florida and the last is in November in Tucson at the Tucson Celtic Festival and Scottish Highland Games. Venues include Texas, the Rio Grande, Savannah and – Glasgow. There is even one in San Antonio in the first week in April (so it clashes with the Brigadoon Meeting in Australia!) I personally know of two Scots who have been invited to act as chieftains at highland gatherings in the USA. The ASGA website is at www.asgf.org
I had a look at South African websites but couldn't find anything there but that doesn't prove anything at all. They all include heavy events, piping and/or drumming, highland dancing, almost always running and wrestling, sometimes jumps and events that we might not see here such as kid-on clan battles with kid-on swords! So next time, try to time the holiday to take in the Games!