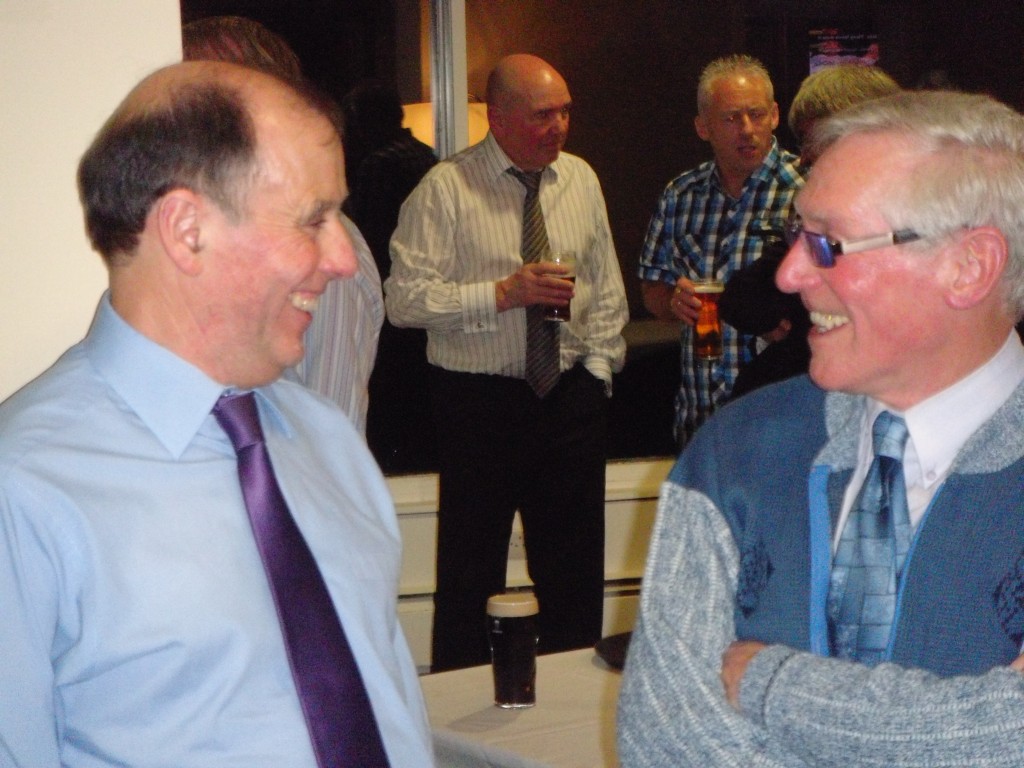 It seemed a good idea to have a wee reunion in April, 2012, so Allan Sharp and I got together, came up with a good venue – the Buchanan Castle golf course clubhouse – and consulted with the chef who came up with a menu, and sent out the invitations. There was an almost 100% take up which translated into 64 people present. The evening was a great success and some of the photographs have been put up on the site for some time. There were three Olympians in the forms of Don Macgregor, Fergus Murray and Lachie Stewart. Quite a few GB Internationals like Dave McMeekin and Hugh Barrow, and a multitude of Scottish representatives. There were also many – about 30 – runners of all standards from many clubs with most being from Clydesdale Harriers, eg Phil Dolan, Doug Gemmell, Bobby and Jim Shields, Neil Buchanan and so on.
Who were all there? The autographed menu below tells you that.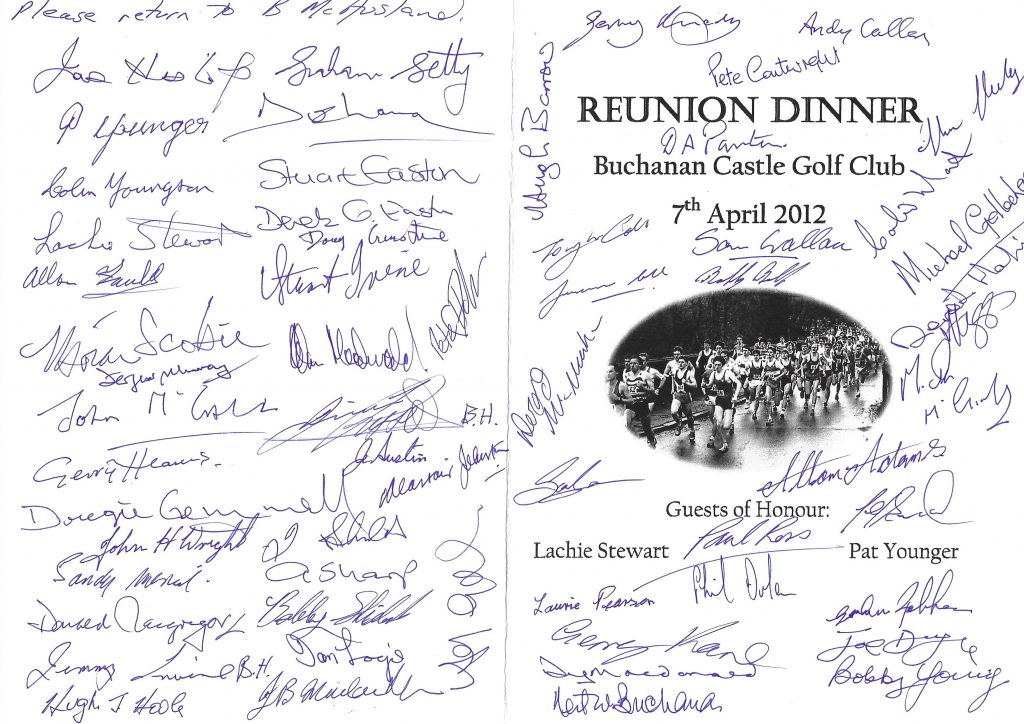 The chef Marc was mentioned earlier and there were two menus – a vegetarian as well as a broader one. They are below.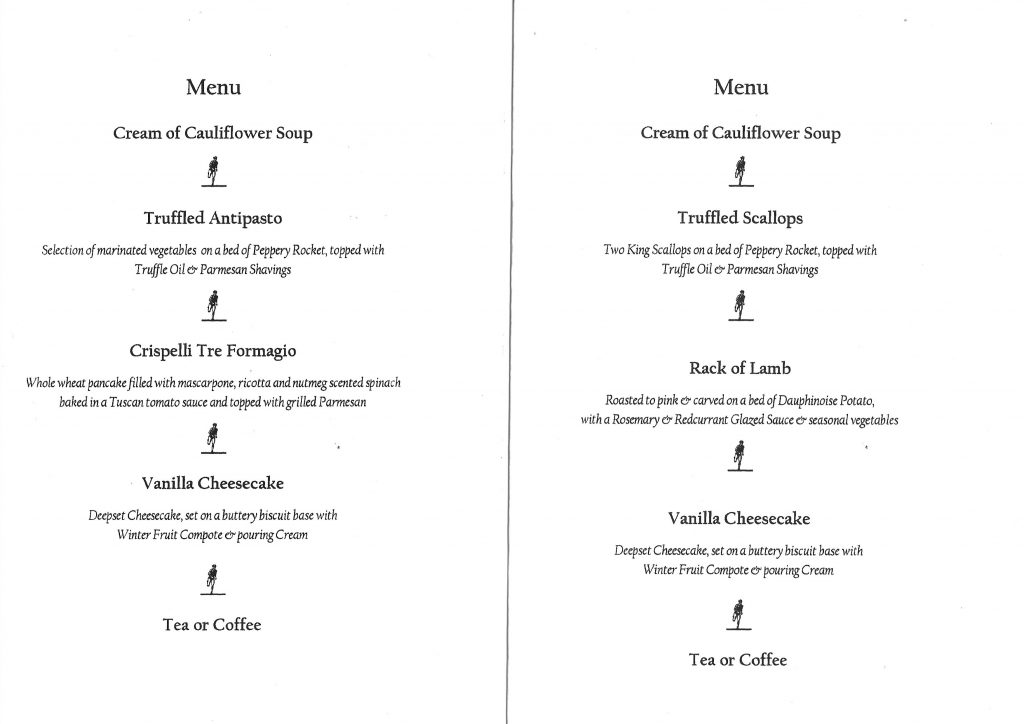 There were the speeches of course – by Colin Youngson and Brian McAusland but strictly limited to 15 minutes each, there was a big screen with a revolving display of photographs of those present, a bar and the chat was really good. The order of procedings was also followed to the latter.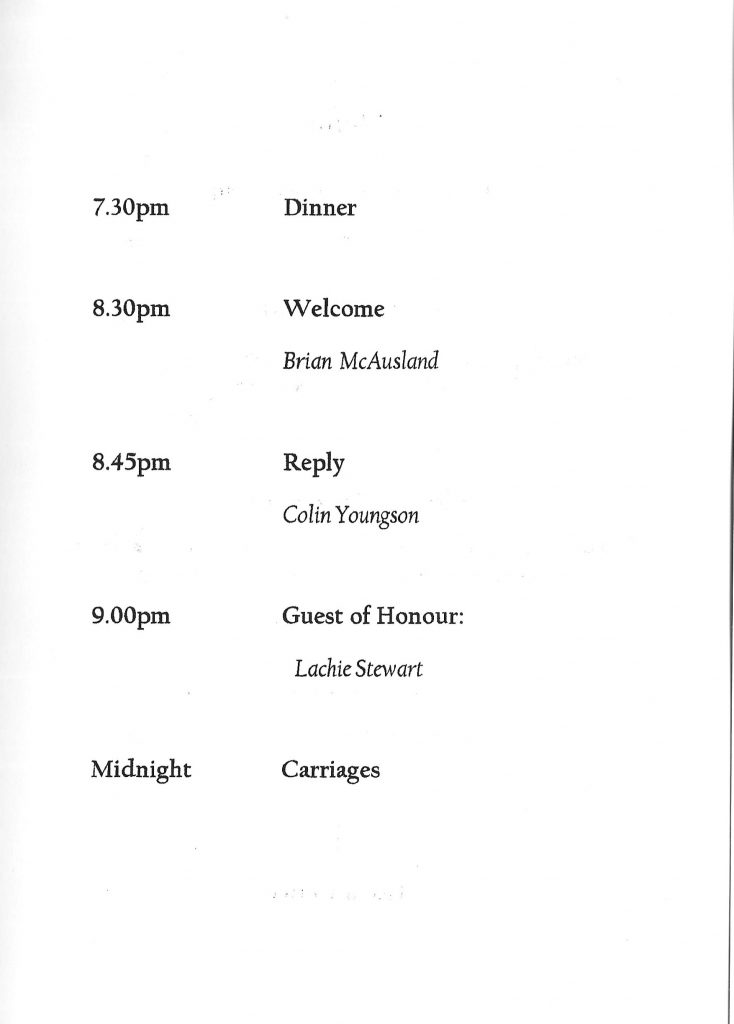 The photographs can be seen at this link.