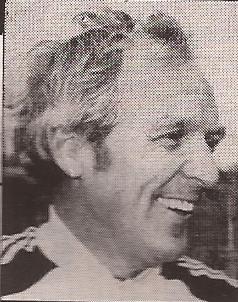 You'll have realised that Eric has a load of respect for John Anderson, well it's no surprise that John reciprocates and he sent some comments when he heard about the profile.
"Eric Simpson and I go back a long way.   He always struck me as the epitome of what good coaching should be about.   He never stopped wanting to learn and to improve his coaching.   Indeed we had many discussions about the physiology and structure of middle distance running.    In his dealings with the athletes he coached he was always concerned to do the best for them – it was always about the athletes, never about him.   Indeed he adopted what could best be described as a paternal approach to looking after the athletes he coached.   He set a great example."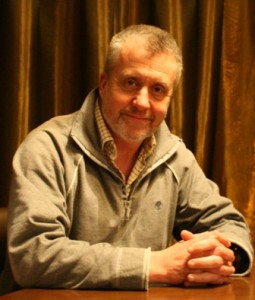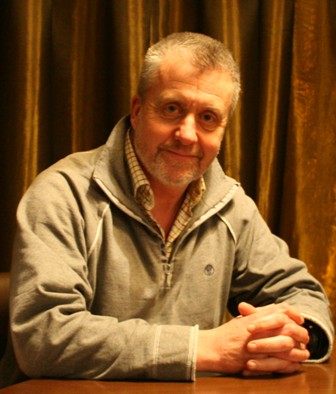 Hamish Telfer in a previous post referred to 'that wee fireball, Eric Simpson' so I asked him to elaborate on it for us.   This is what he has to say.
"My dealings with Eric started when one of his athletes was selected for the World Student Cross-Country Championships.  Straight away something unusual happened – he was more then happy to co-operate.  Usually dealing with the personal coaches of athletes involves negotiating with a deep rooted suspicion and the occassional ego.  Eric was superb at offering information and listening to what I also had to say.  From the start he was open to suggestions.  We quickly discovered a mutual approach to dealing with athletes as both of us had our fair share of 'problem athletes'.
The humour quickly emerged and after the Championships we kept in touch.  The Scottish Coaches Commission (late lamented) was the next time we worked closely together.  While this attempt at a democratic voice for coaches ultimately was silenced (can't have coaches with an opinion now can we!), Eric and I with our other colleagues on the commission worked hard to advise Scottish Athletics on the needs of coaches and coaching.  We worked on a number of projects together including policy regarding the development of the young athlete and safeguarding amongst other things.  However it was in his dealings with authority that Eric came to the fore.  To say he was direct would be putting it mildly.  On one famous occassion he challenged a 'very senior person' with regards to his probity, validity of birth and version of the truth with such bluntness, that a lawyer would have been hard put to defend him.  He never suffered fools gladly and certainly believed that the NGB should be 'of and for' the sport and working hand in glove with the athletes, coaches and clubs.  Listening to coaches was all that he wanted the NGB to do.  He was and still is a restless soul, seeking solutions and constantly talking to others about issues and challenges in developing athletes.  His record in working with the young, developing athlete is superb and there are many young performers that have been brought through in a manner that challenges, but is also sensitive to their needs.  The humour helps. 
In the mould of a number of Scottish Coaches with 'character', Eric is up there with them and he deserves to be considered as one of our mainstay elite coaches in the development of young talent.  His sole focus are his athletes and he never tires of learning and chewin' the fat.  There are too few like him and I certainly learned from him and that of course is how coaching really should develop; coaches talking and sharing for the benefit of the performer."

One respected coach about another.   Now. we have two athletes who have worked with him speaking about working with Eric.   One is a successful able bodied athlete and the other is a celebrated paralympian.
This is from sprinter Sara Whigham who has three Scottish championship golds, 4 silvers,  and 5 bronze medals and was considerably good.   She says –
"I came to train with Eric in 2006 and was out of love with the sport.   Eric taught me that sprinting wasn't rocket science and that at the end of the day the aim was to get from A to B as fast as possible.   At a time when so many coaches were over thinking things and making sprinting so complicated it made a refreshing change.   I learned to stop thinking about things too much and just run.   I stopped spending five hours at a time training and regained the balance that I had lost,   Eric knows what works and what doesn't, it's no nonsense stuff but it worked!   I trained with Eric for a year until I moved away for work, but he remains a friend and is a true athlete-minded coach  who is a real credit to Scottish athletics."  
 That's some compliment – from 'out of love with the sport' to someone who remained in the rankings until 2008 and in 2006, she was second in the 200m championship and third in the 100m.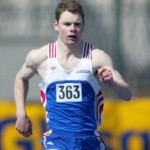 Stephen Payton is one of Eric's athletes who has performed well – you just need to read the actual profile to see that – but his opinion of Eric is as high as any quoted so far.    He says:
"Eric Simpson has dedicated his life to supporting and nurturing athletes to reaching their full potential.   He has great rapport with all of his athletes.   While being coached by him I trained in a large group with many different personalities and all of us felt supported.   Eric is well aware that coaching is an art: it is  ot just three sets of five x 150, etc.   There are so many components for a coach/athlete relationship to work and Eric would use all these skills to get athletes to perform at their best.   His knowledge is not just in the art of coaching but also the science of running enables him to implement training programmes to suit the athlete rather than the recipe book approach I still come across today.   One of the main reasons that I started to work with Eric was he treated me like an athlete.   As a Paralympic athlete in the early 90's, the profile of the sport was nothing like what it is today.   Eric thankfully treated me as an athlete not as a disabled athlete and this was revolutionary.   The testament to that approach was a 14 year career including 7 world titles, 9 Paralympic medals, a number of world record and a European record which still stands today.   (Held for 21 years and counting!)"
I have already said my piece about Eric in the profile.   He is a very good coach, people keep speaking about how practical and direct he is as though that is all there is to him.   I know from  hearing him speak at meetings of coaches and elsewhere, that he is also a more than sound theoretician who reads a lot, listens a lot and packs the knowledge away.  It is then served up in form which athletes can easily digest and follow.   Guid gear in sma' buik!
*
After the above profile was uploaded there were some comments about it on the Forum at www.scotstats.net (a very good website – go and explore it if you haven't already) from which the following extract has been taken:
 Charles Bannerman in Inverness said:
"I can identify with what Eric says about being a young coach during the "golden era" of British (and indeed Scottish) athletics. It was a great time to be breaking new ground in your coaching career.
I remember when Eric took a clinic in Inverness, unfortunately at a time when attituides and methodology here were at something of a low point, and he did a great seminar on "commitment" – pearls which unfortunately were cast in the direction of the unenlightened (or rather unenlightenable). I'm right with him on that one and, now that one of our Inverness sprinters Andrew Smith has gone to university and has joined Eric's squad, a copy of his "athlete and coach contract" has made its way back here and has become the basis for a similar exercise at IH where commitment to competition is currently a significant issue."
This is an extract only and if you want the entire post, and a look at all the others, just visit the site.